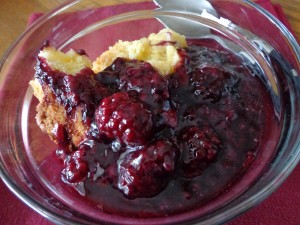 Before I even begin this recipe….it is New Year's Eve tomorrow, so today I am throwing away my 6 month old baking powder and replacing it with a newly opened can of aluminum-free baking powder.  You already knew to replace your opened baking powder every 6 months, right?  That way it keeps fresh and active as a leavening agent. I keep it easy on my poor aging memory, and change it up on New Year's and the 4th of July holidays:)
Now, on to the good stuff!
There was a sale at the grocery store of fresh frozen blackberries….and my mouth has been watering ever since I brought them home, anticipating a delicious, bubbling, old fashioned southern cobbler!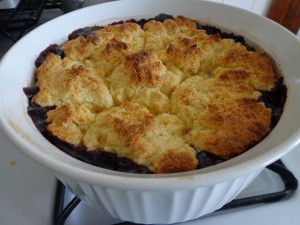 There are two schools of cobbler-makers, although there is only one school of cobbler-eater..hahaha!
The first school bakes a sweet cake-like batter in a casserole dish and pours or dots the batter with the fresh/frozen fruit of choice….ala Paula Deen or Pioneer Woman. Delicious and very simple.
The second school preps the fresh/frozen fruit much like a fruit pie filling, pours it into a buttered casserole dish and then dots the top with a sweet drop biscuit.  This is an old-fashioned southern alternative which I prefer…reminiscient of old fashioned strawberry shortcake that uses a sweet biscuit instead of cake….which is how I love my own strawberry shortcake, by the way!  This particular method requires one more step…that of making a drop biscuit dough…but is well worth the effort, made easy by using a food processor, and is not as sweet as the cake-like versions….the true fruit flavors come through whole-heartedly!  This type of cobbler is all about the fruit, not the sugar.
Old Fashioned Blackberry Cobbler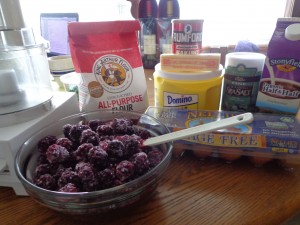 Ingredients:
6 cups of fresh or frozen fruit, either whole berries or sliced fruits
1 cup granulated sugar
3 tablespoons flour
1/2 teaspoon salt
Mix this all together and pour into a generously buttered casserole dish, taking care to use a large enough dish to prevent the juices from bubbling over in the oven!
Sweet Drop Biscuits Ingredients:
1 1/2 cup all purpose flour
1/2 teaspoon sea salt
1/4 cup granulated sugar
1 teaspoon baking powder
1 stick cold unsalted butter, cut into pieces
1/4 cup milk or cream
1 egg
Preheat oven to 425 degrees.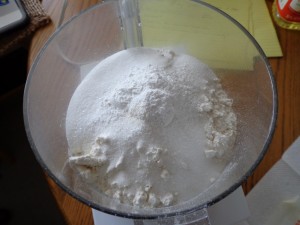 In food processor, combine flour, salt, sugar and baking powder.  Dump in the butter pieces and pulse until coarsely incorporated.
Beat together the egg and milk, and pour over the flour/butter mixture.  Stir only until moistened.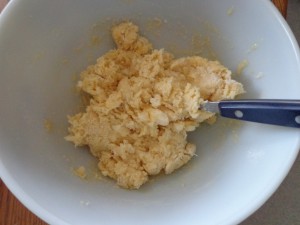 Drop by heaping spoonsful over top of fruit, leaving spaces for the moisture of the fruit to escape.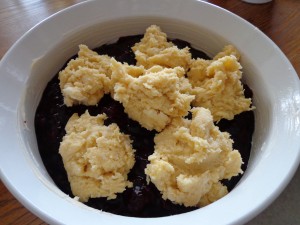 Bake for 45 minutes on a cookie sheet to catch any stray juices, after all…you don't want to clean the oven afterwards…right?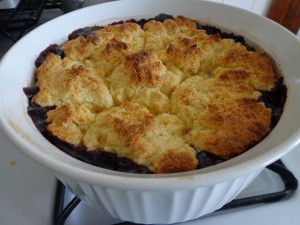 Serve hot, warm or room temperature with whipped cream or ice cream.  Keeps well for several days of leftovers.