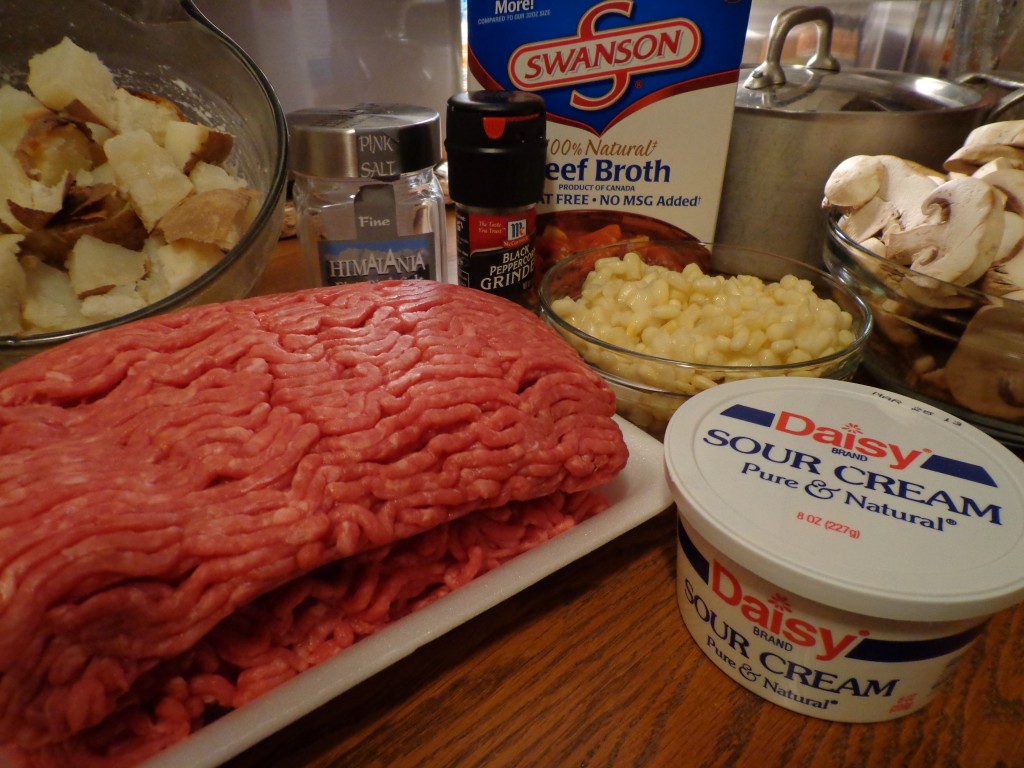 Ingredients:
2 lbs ground beef or lamb
1 medium onion, chopped
1 lb corn or peas, frozen or fresh
1 lb fresh sliced mushrooms
2 tablespoons of flour
1 cup beef stock
1 tablespoon Worcestershire sauce
1/2 teaspoon dried thyme if desired
2 or 3 medium russet or Idaho potatoes, baked or boiled with a mashed clove of peeled garlic if you desire garlic mashed potatoes
2 tablespoons butter
1/4 cup milk or cream
1/2 cup sour cream
1/2 cup shredded cheddar cheese if desired
sprinkle of paprika
In a 4 quart pot or dutch oven, brown the ground beef.  Add the onions and mushrooms and cook for 5 minutes.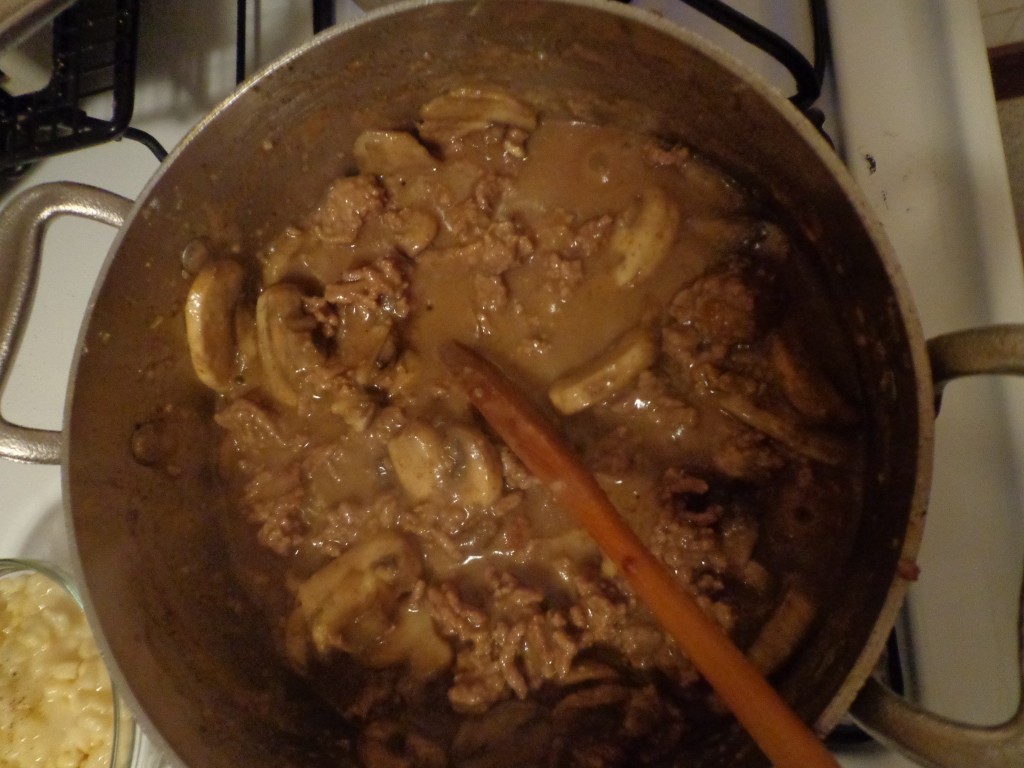 Sprinkle the flour over the meat mixture in the pot and stir to cook for a minute.  Add beef stock and stir to thicken, cooking for another 5 minutes.  Season to taste with Worcestershire sauce, thyme, salt and pepper.  There should only be enough gravy to hold the casserole together, this is not a stew or soup!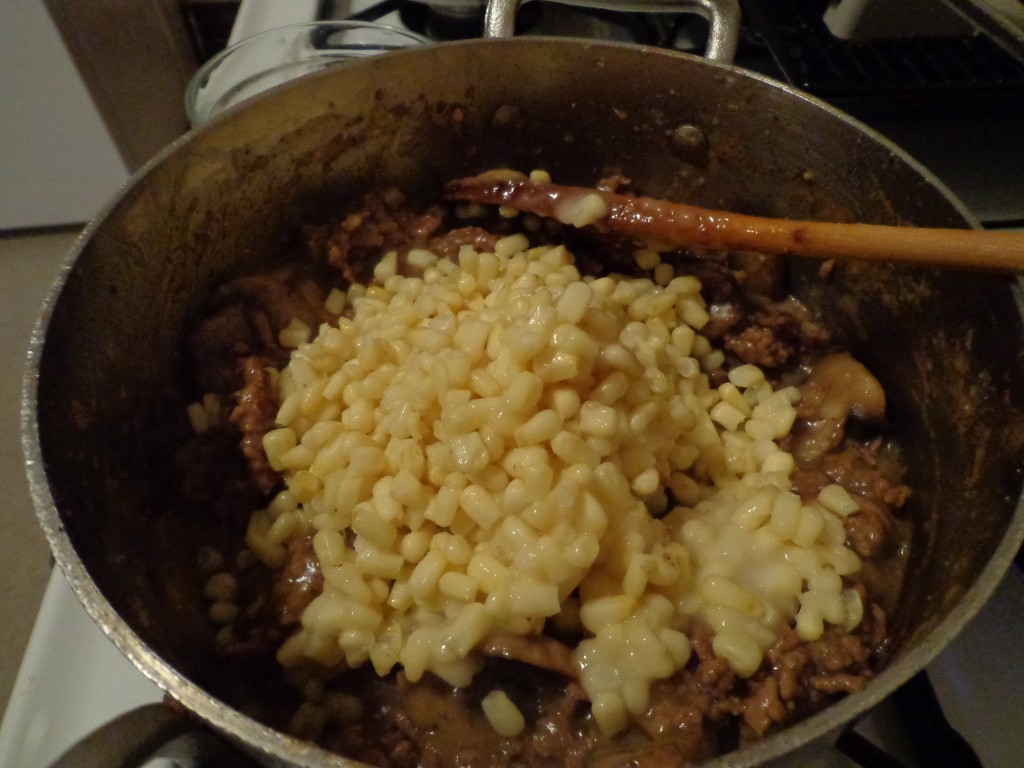 Add corn or other veggie, as a layer on top of the meat/mushroom layer.
Meanwhile, mash-up the cooked potatoes (and garlic if you used it) with butter, cream or milk, and sour cream.  I like to leave mine a bit chunky, but you can certainly mash it finely if you prefer.  Season with salt and pepper.  Top the casserole with the mashed potato mixture, sealing it to the edges.  Sprinkle with paprika or shredded cheddar cheese.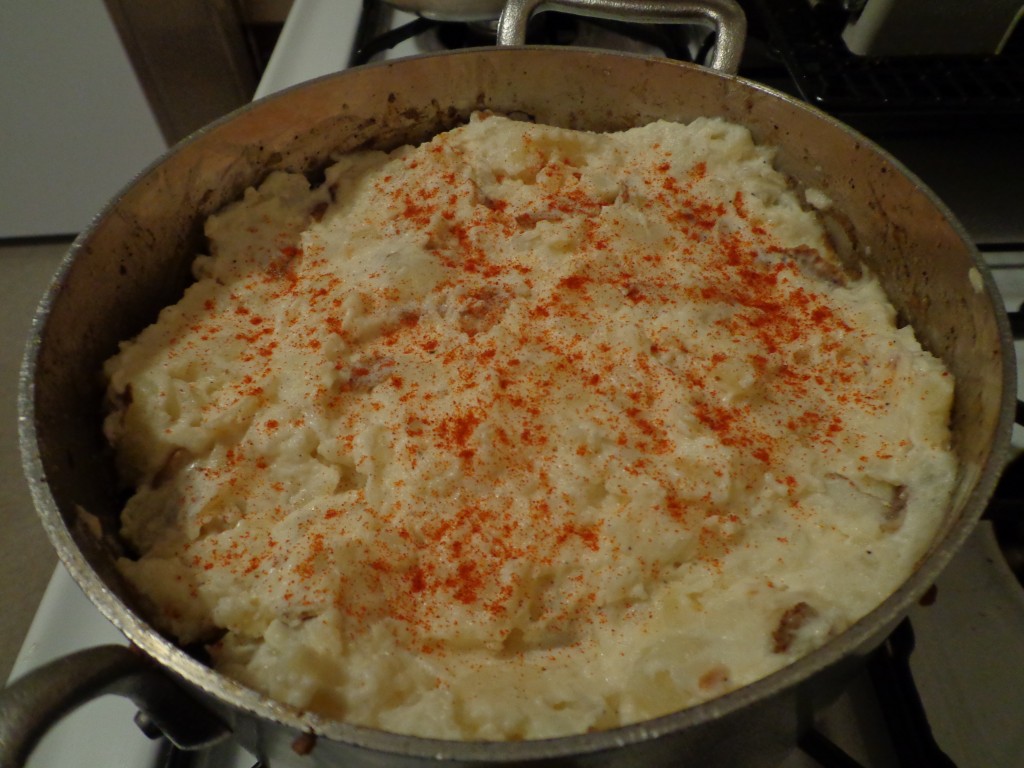 When ready to serve, bake in preheated oven at 350 degrees for 30-40 minutes until bubbling and golden brown on top.