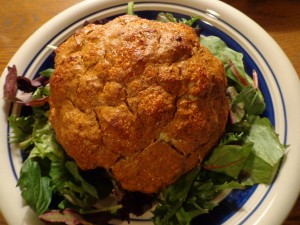 Roasted cauliflower is a literal no-brainer…easy and fast.  Make a combination of spices that you favor.  Here I am using a tex-mex blend.  It turns out tender and delicious every time!
Roasted Cauliflower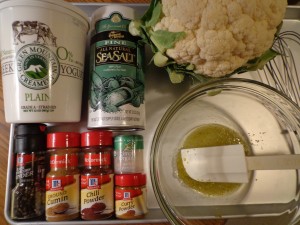 Ingredients:
1 1/2 cup greek style yogurt
1 lime, juiced and zested
1 tablespoon garlic powder
2 teaspoons sea salt
1 teaspoon ground black pepper
1 tablespoon cumin
2 tablespoon chili powder
1 head cauliflower
Core and remove the green leaves at base of head of cauliflower, being careful to leave the head intact.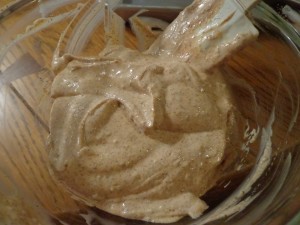 Combine the rest of the ingredients.
Preheat oven to 400 degrees.  Lightly oil a cast iron skillet, or other baking dish.
Smear the entire head of cauliflower with the yogurt mixture.
Bake for 30-40 minutes, depending on the size of the head, until tender (a sharp paring knife inserts easily).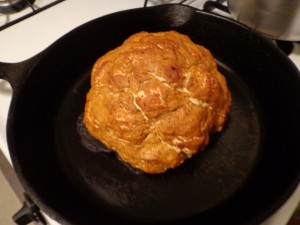 Cool 10 minutes.  Slice wedges to serve.