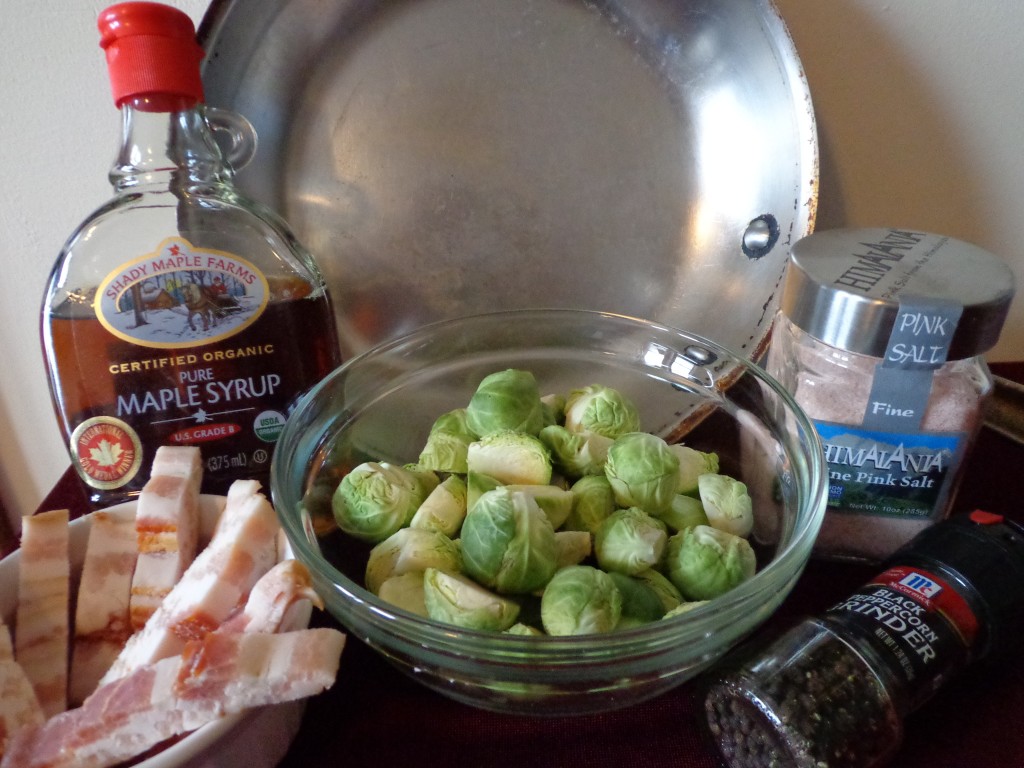 thank you Chef Rob Weyland
Ingredients:
4 strips of Applegate Farms organic bacon, diced
1 stalk of Brussels Sprouts, about 1-2 lbs depending on how small
1/2 cup whole pecan halves
2-3 Tbl olive oil
salt & pepper to taste
1/2 to 1 tsp maple syrup
Cut the sprouts from the stalk, trim the stem and peel off the outer 1 to 2 layers of leaves.  Cut each sprout in half.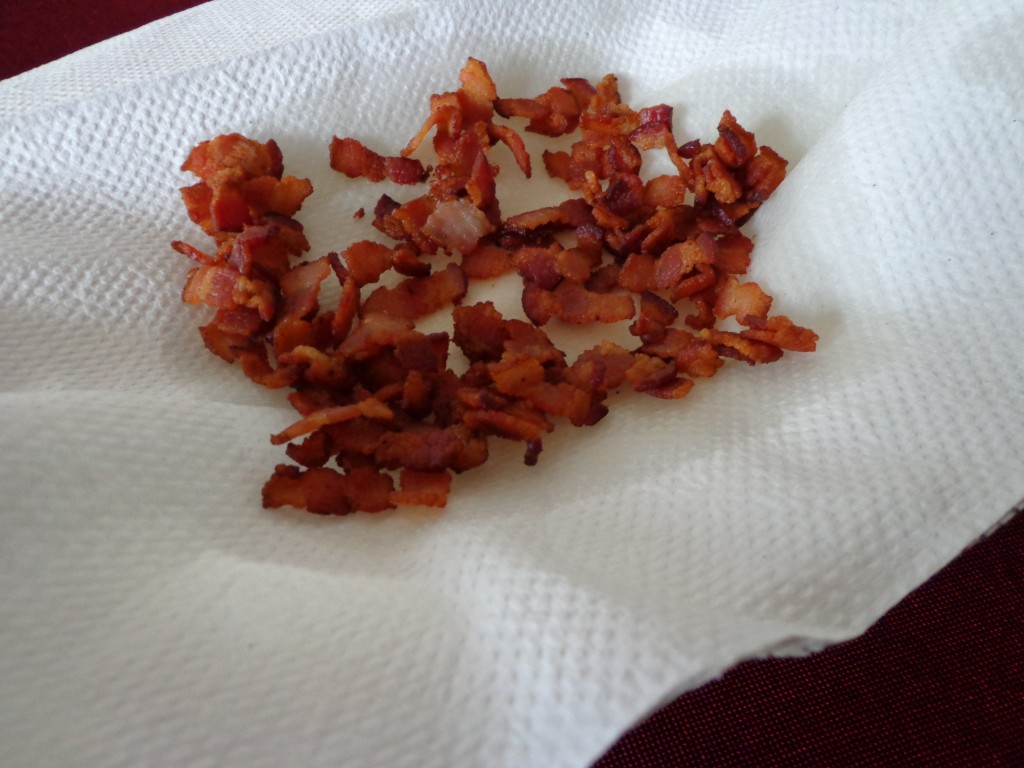 In a large, oven-proof skillet, fry the bacon until crisp and remove.
You can either replace the rendered bacon fat with the olive oil before proceeding…or retain the bacon fat and skip the olive oil.   Either way, you only need 2-3 tablespoons of fat in the skillet. And don't get rid of the delicious caramelized fond on the bottom of the skillet, as it only adds flavor to the dish.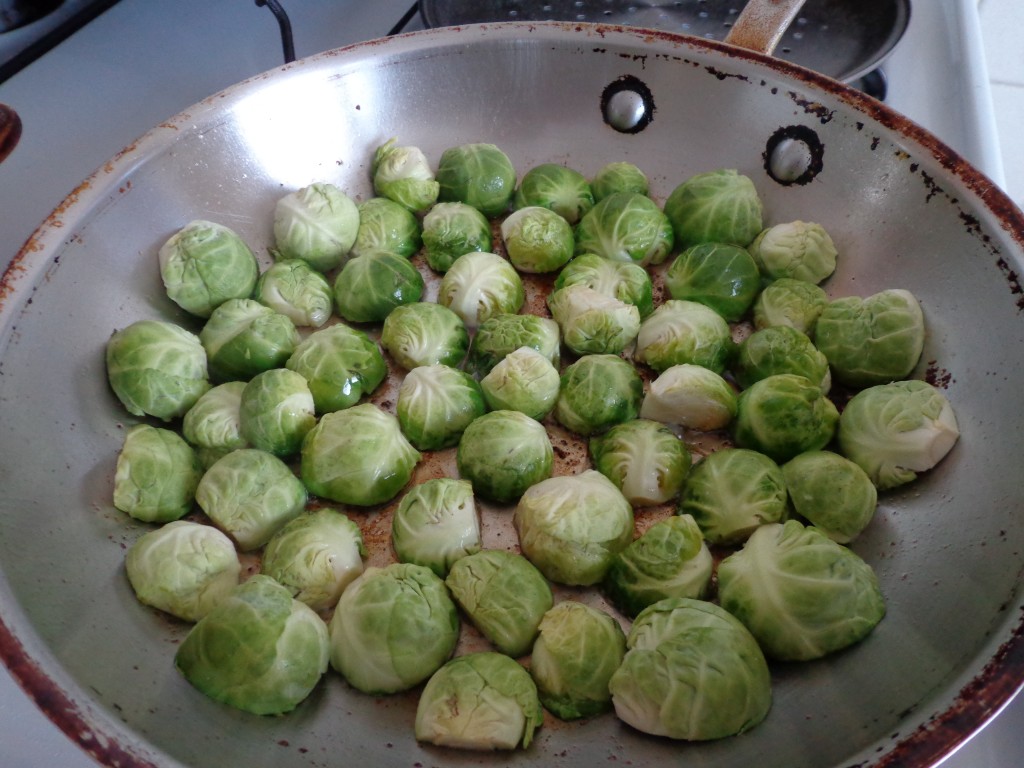 Place the sprouts,cut side down in the hot fat and pan roast on medium heat for 5 minutes until golden brown on the cut side.  Sprinkle lightly with salt and pepper.
Add pecan to pan.  Drizzle maple syrup over sprout halves and jiggle pan to coat the sprouts and nuts.
Slip skillet into a 350 degree oven for 10 minutes to tenderize the sprouts.  You can test for doneness by poking with a sharp paring knife or fork.  When it easily pierces the sprout but the veggies are still bright green, they are done to perfection…al dente…still crisp to the bite, but not mushy and grey.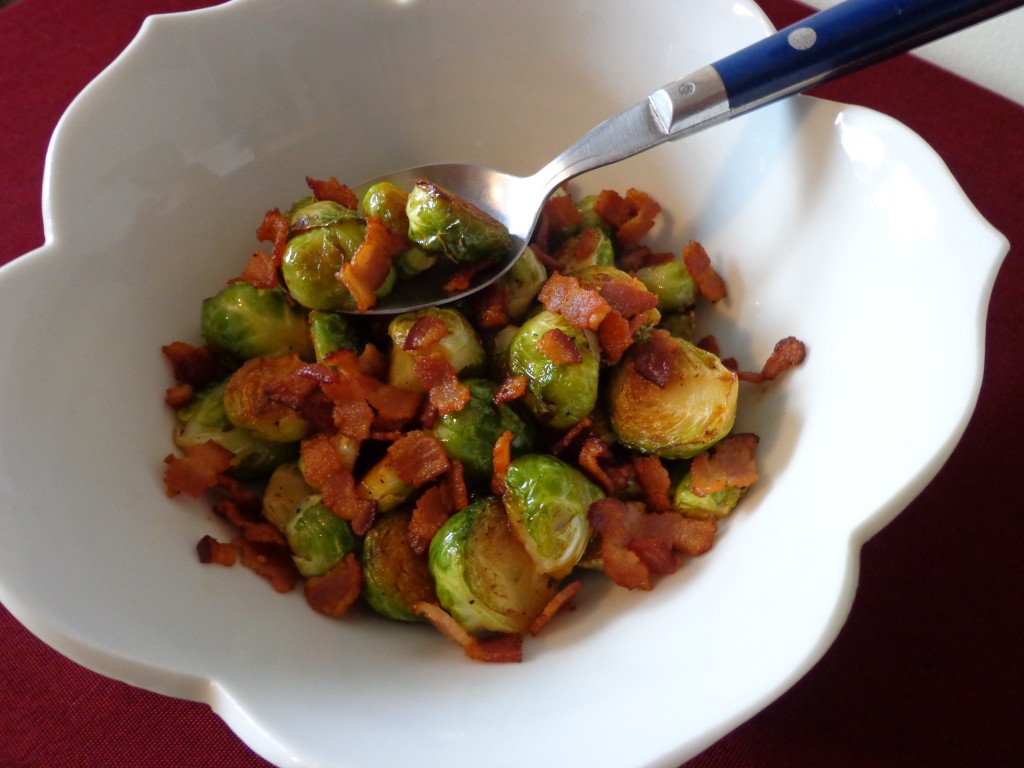 Spoon into serving dish and sprinkle with bacon crisps.