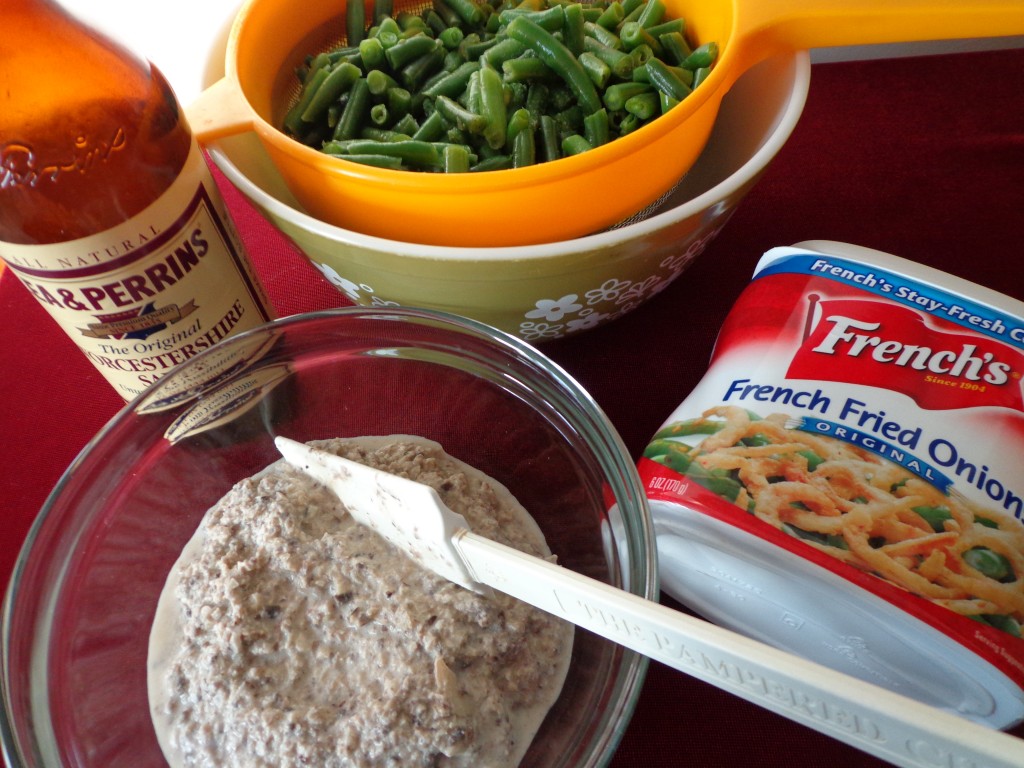 Ingredients:
2 cups of Cream of 3 Mushroom soup (see recipe index) but use half the liquid when making the soup
two dashes of worcestershire sauce
few grinds of black pepper
4 cups blanched green beans, snapped into bite-size pieces
1 1/3 cups fried onion rings
Mix soup with worchestershire sauce, a few grinds of black pepper and 2/3 cups of the fried onion rings.  Stir in the blanched green beans.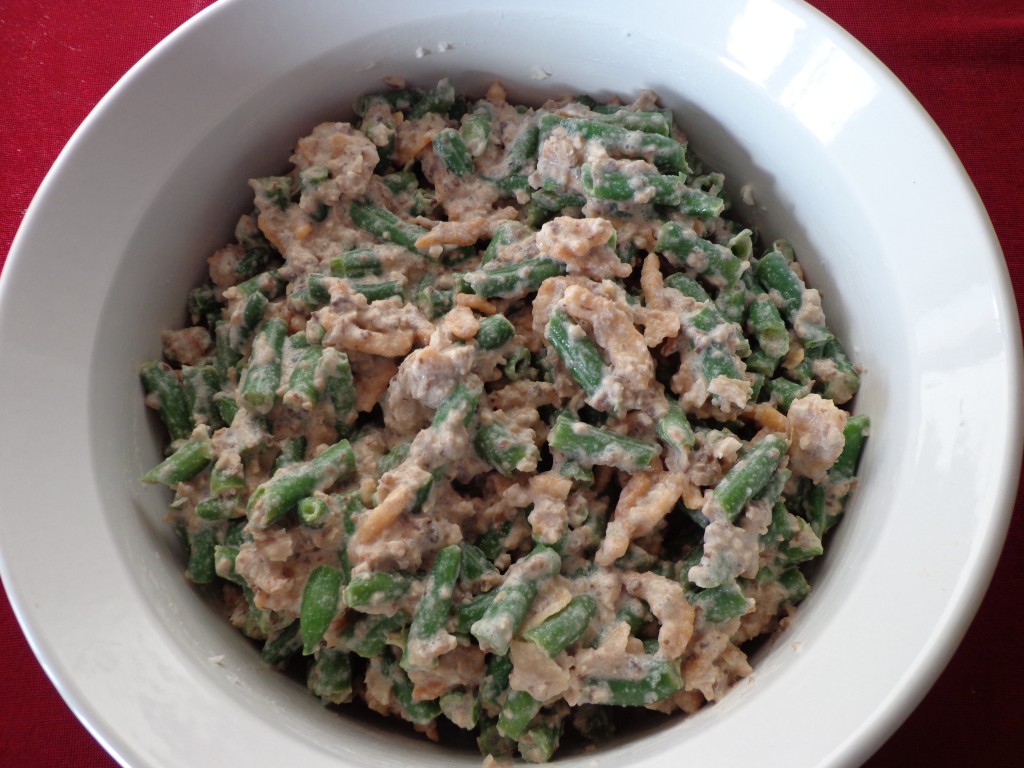 Butter a 2 quart casserole dish.  Pour bean mixture into casserole.
Bake at 350 degrees for 25 minutes.  Sprinkle the remaining fried onion rings on the top and bake 5 minutes more, until bubbling.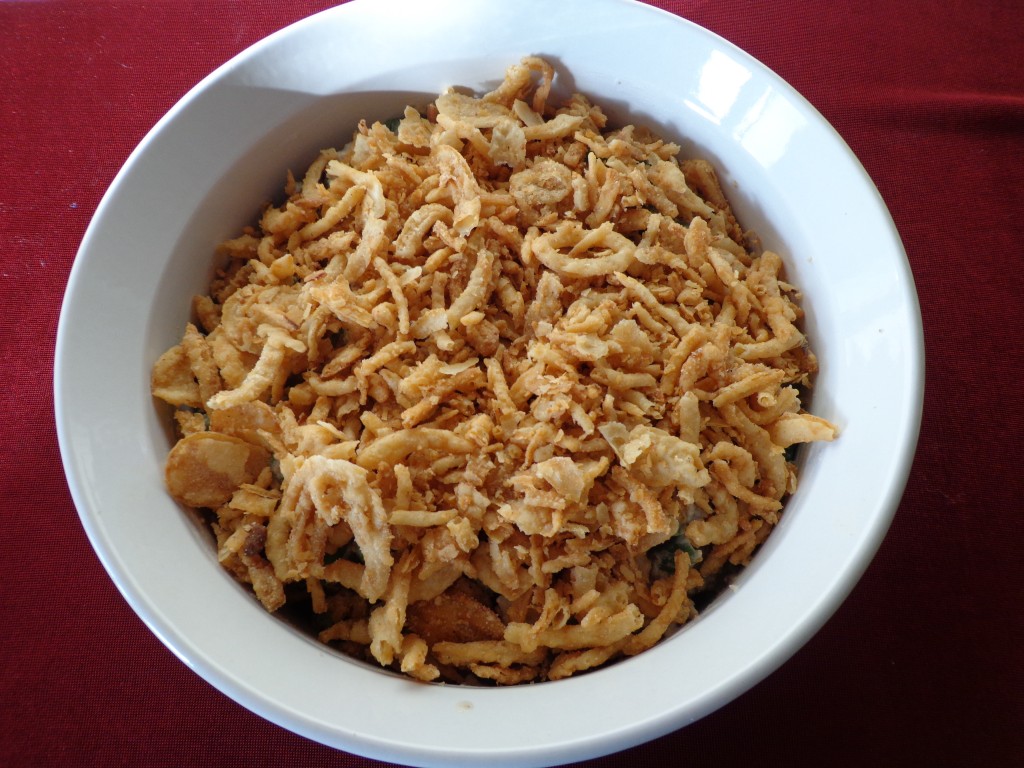 The perfect time to put into the oven is as soon as you've removed the roasted turkey.  Since the turkey has to sit 20 minutes to rest before being carved, this makes the juggling act of baking with one oven very easy.