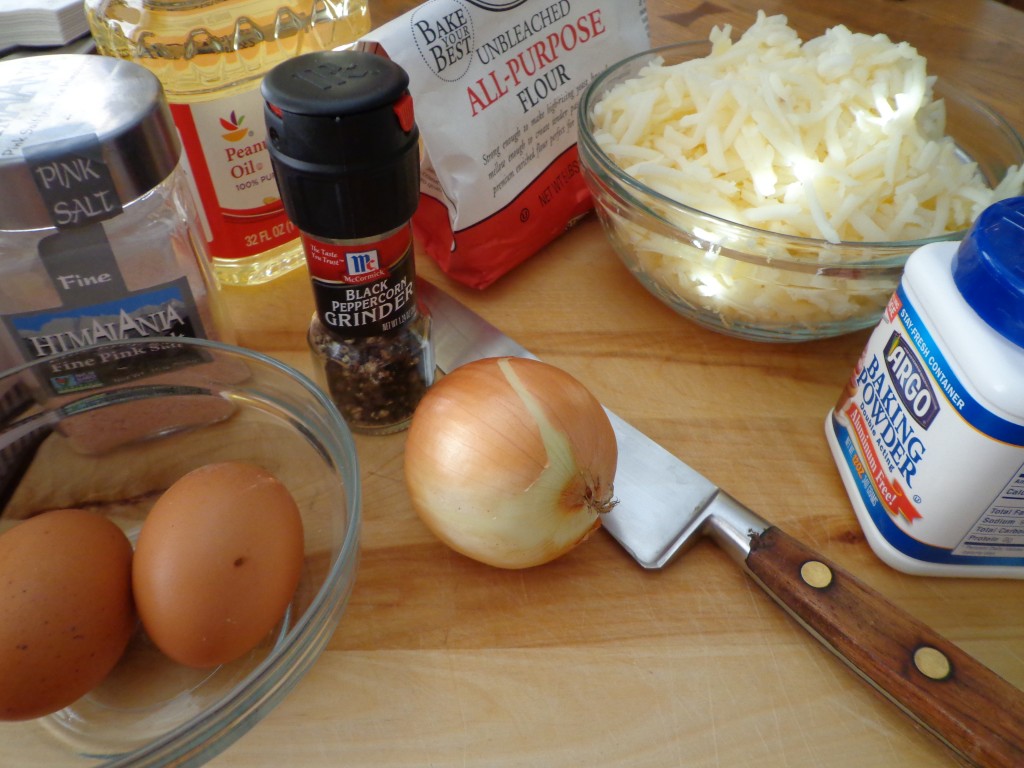 Ingredients:
3 cups shredded potatoes (3-4 medium potatoes)
1 small onion, chopped coarsely
2 eggs
2 Tbl flour
1 tsp salt
1/2 tsp ground pepper
1/2 tsp baking powder
peanut oil for frying
In a food processor, combine the onion, eggs, flour, seasonings and baking powder.  Process until onion is grated.  In large mixing bowl, combine shredded potatoes with the mixture from the processor.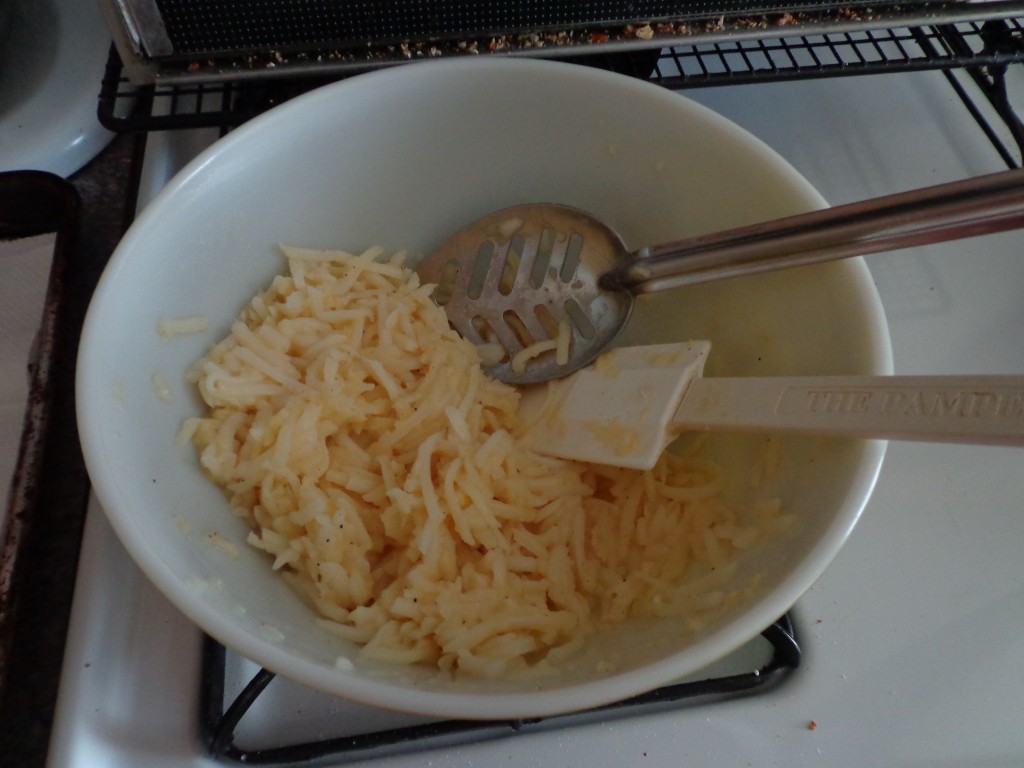 Heat 1/2 inch of oil in a 10 inch skillet over medium high heat.  Using a slotted spoon, scoop a large spoonful of latke mixture and gently place in hot oil to avoid splashing.  You should be able to fit 4 large latkes in the skillet at a time.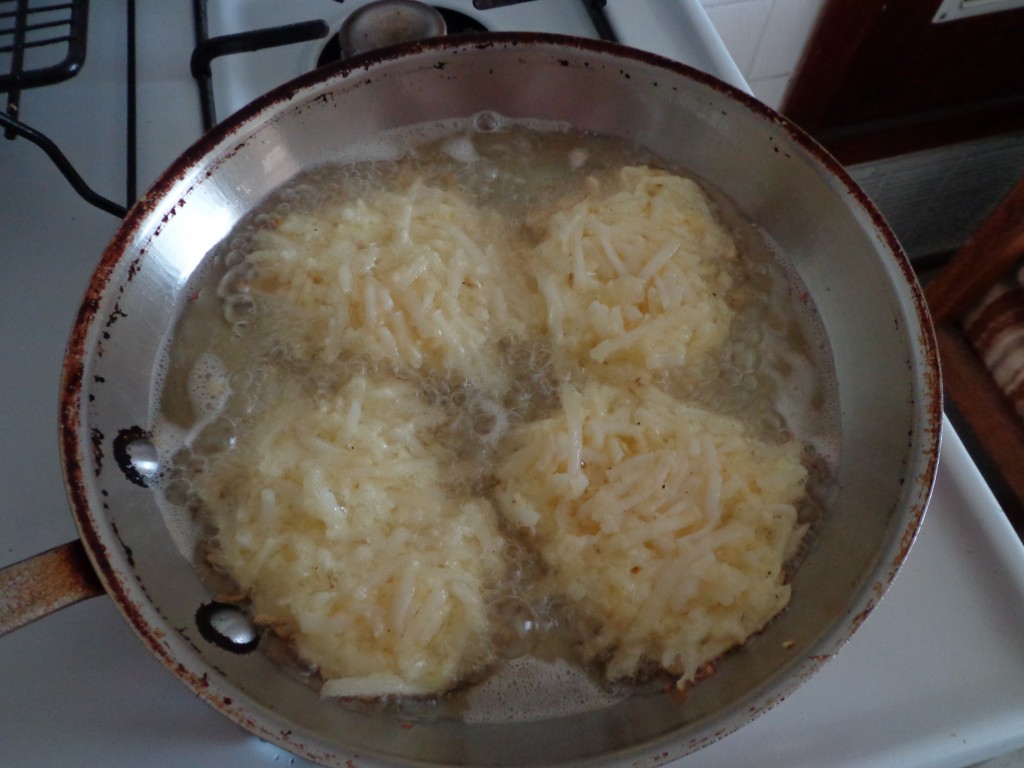 Fry 2-3 minutes per side until golden brown.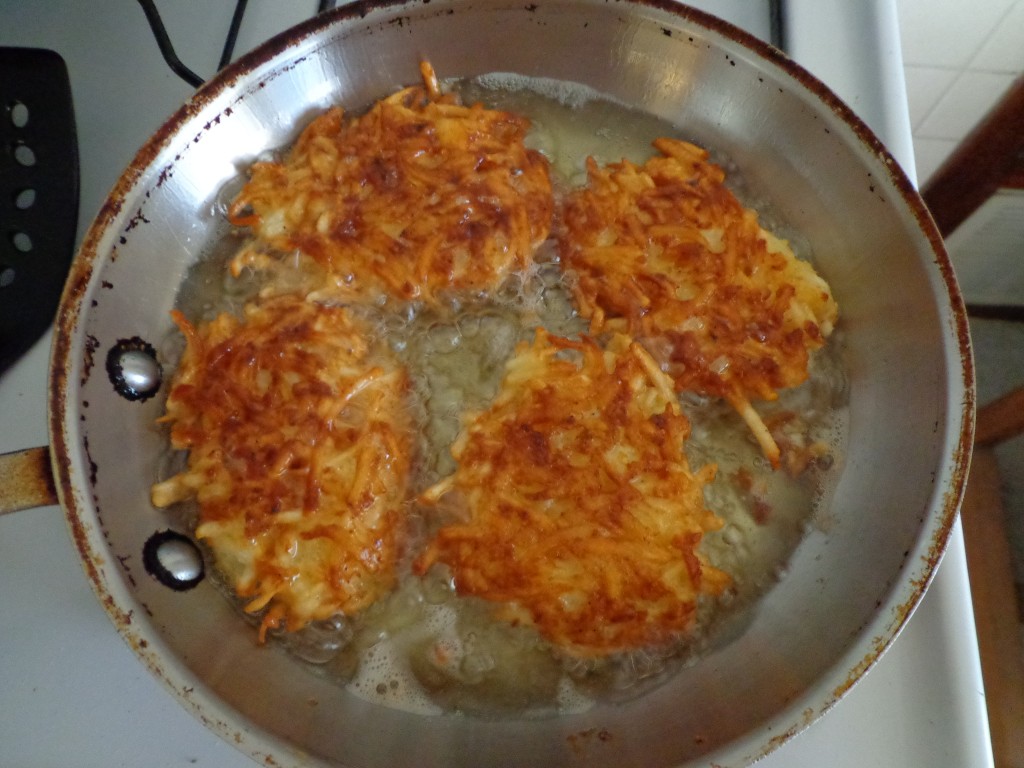 Remove to a wire rack or paper towels to drain.  Then place on a baking sheet in warm oven while you finish frying the last 4 latkes.  Scoop remaining 4 latkes and continue frying.
Serve with applesauce or sour cream.  You can freeze fried latkes and just heat them up for 10 minutes in a 350 degree oven when you wish to serve them.