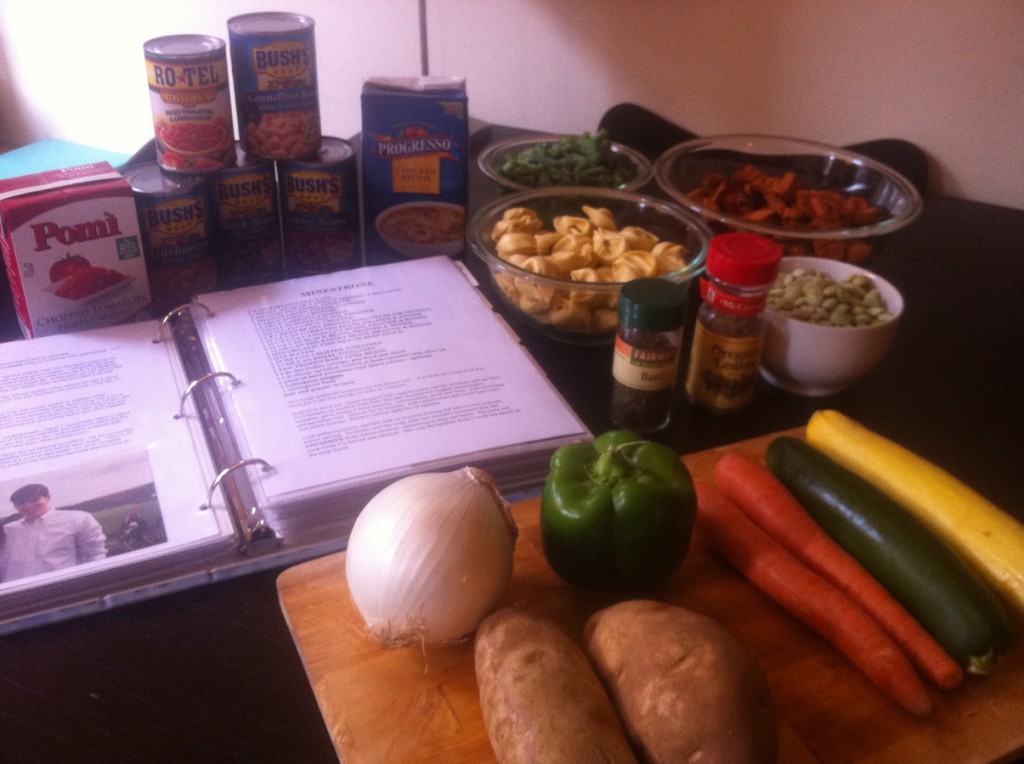 Ingredients:
1 large onion, chopped
2 medium carrots, chopped
1 medium green pepper, chopped
1 small zucchini squash, in bite-size pieces
1 small summer squash, in bite-size pieces
2 medium potatoes, in bite-size pieces
1 can cannellini beans, drained & rinsed
1 can chick peas, drained & rinsed
1 can black beans, drained & rinsed
1 can red kidney beans, drained & rinsed
1/2 lb green beans
1/2 lb baby lima beans
2 qts chicken or beef broth
2 qts water
1  10 oz can Rotel tomatoes
1  35 oz can whole Italian tomatoes, chopped
1 Tbl oregano
1 Tbl basil
salt & pepper to taste
piece of parmesan rind (optional)
1 lb Italian sausage, fried and sliced into bite-sized pieces
1 lb cheese tortellini
grated parmesan cheese
Heat 2 Tbl olive oil in 12 qt soup pot and sweat onions, peppers, carrots, and squash.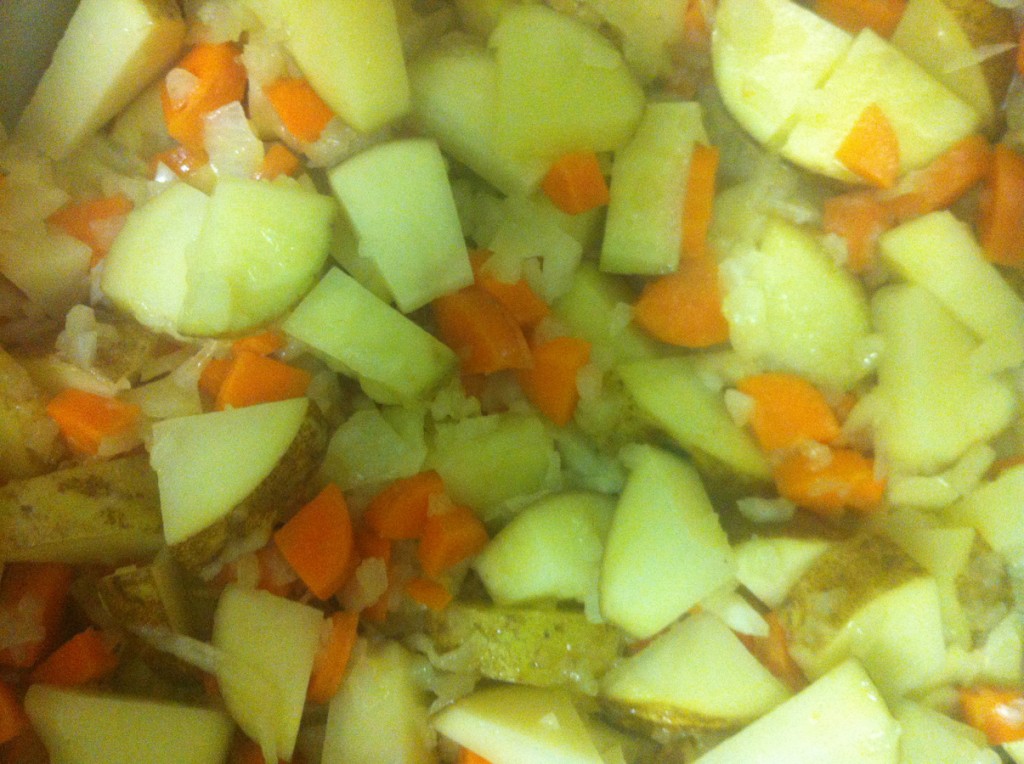 After a few minutes, add rest of veggies, all the tomatoes, liquids, seasonings and parmesan rind.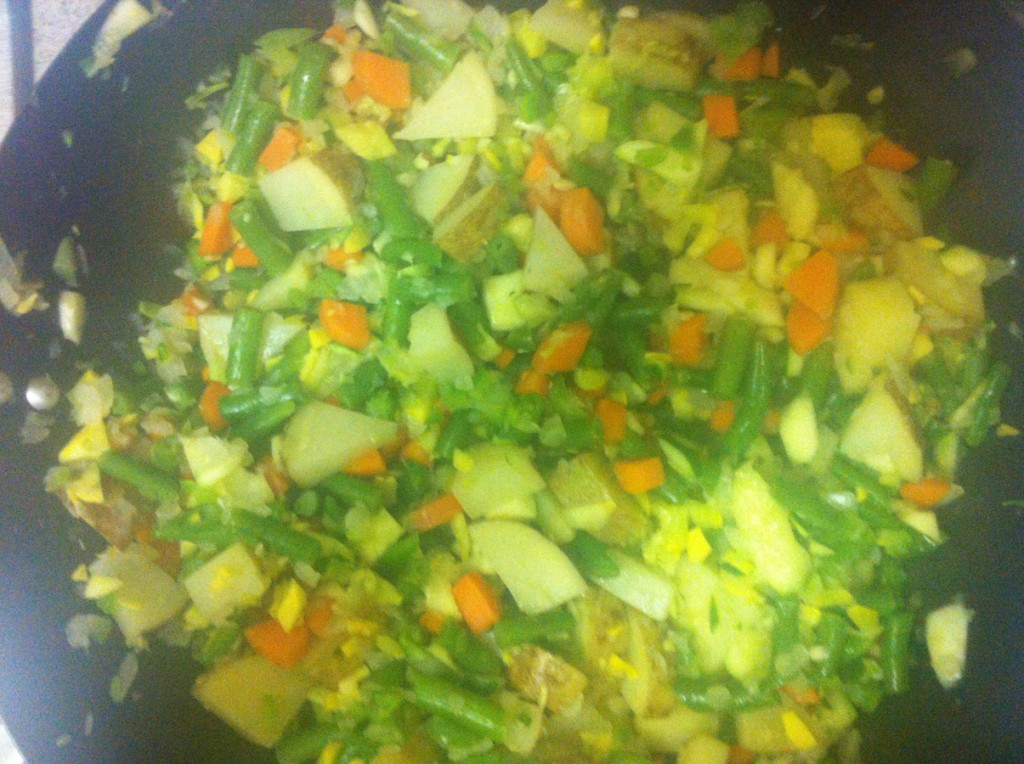 Bring to a boil, and turn down to a simmer for 30-40 minutes.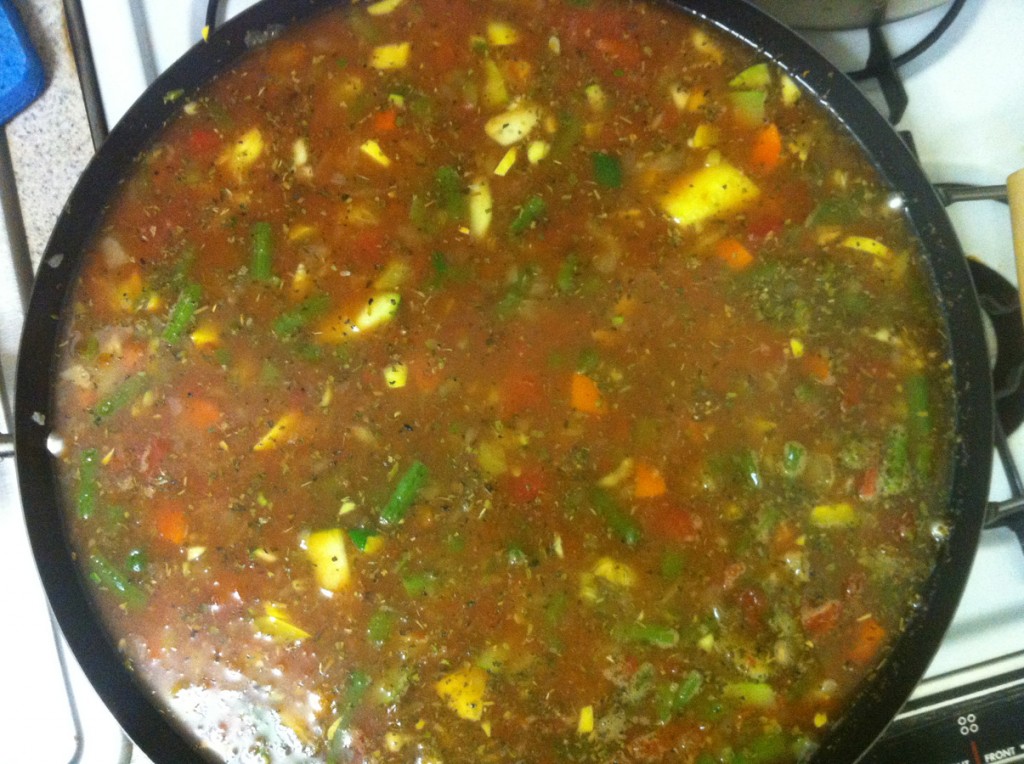 Meanwhile, cook tortellini al dente, drain and drizzle with olive oil to prevent sticking.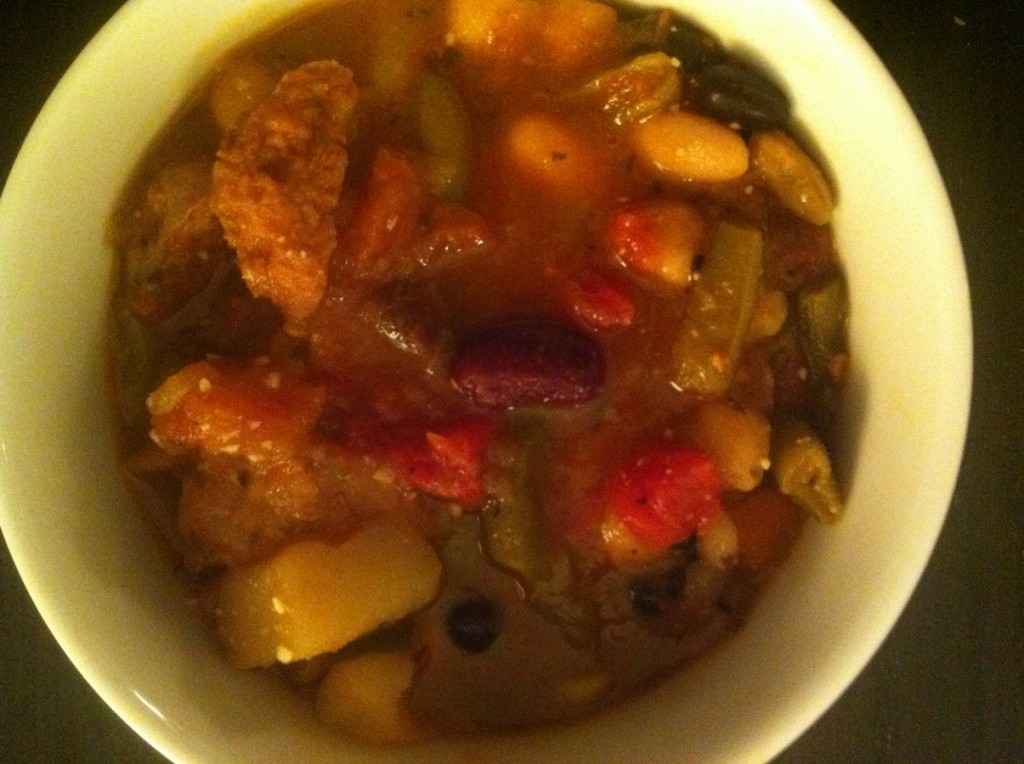 Serve minestrone hot with tortellini, Italian sausage dropped into each serving…and topped with grated parmesan cheese.
If I am freezing the soup, I don't use cooked tortellini…instead I add uncooked tortellini to each serving of cooled soup before freezing.  When it is thawed and heated up, the tortellini quickly cooks without becoming soggy and absorbing too much soup liquid.