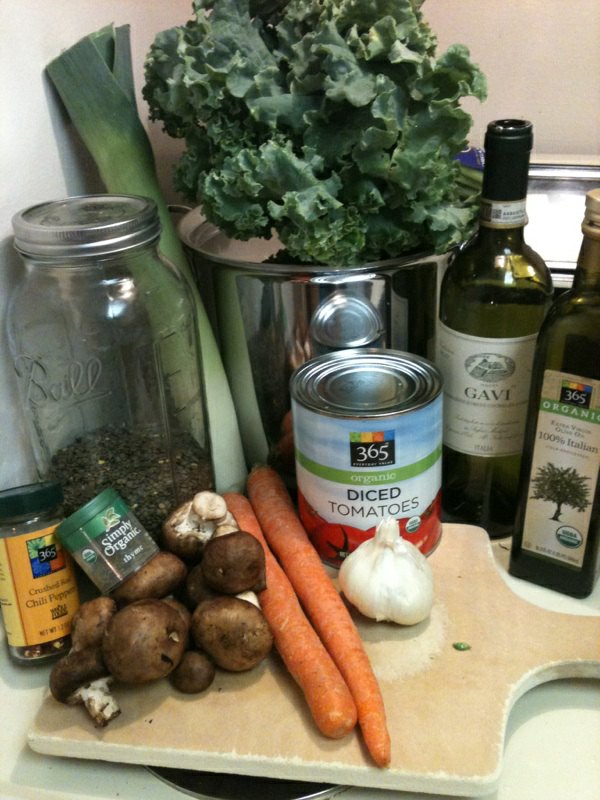 Ingredients:
2 tablespoons extra virgin olive oil
1/2 cup chopped carrots
1/2 cup chopped celery
1/2 cup chopped yellow onion
1 leek, washed and chopped
2 tablespoons finely chopped garlic
1 1/2 pound mushrooms (such as white, cremini, shiitake, portobello and oyster), chopped
1 cup (about 7 ounces) dried French or brown lentils, picked through and rinsed
5 cups water
1  28 or 32 oz diced tomatoes, with their juice (no salt)
1 cup dry red wine
pinch red pepper flakes
1 bunch of kale, thinly sliced
1 Tbl balsamic vinegar
1 Tbl maple syrup
1 tablespoon chopped thyme
6 teaspoons grated Parmesan cheese, for garnish
In a large soup pot over medium heat, saute onions, leek, garlic and carrots in olive oil.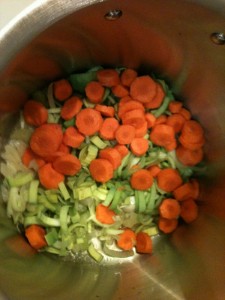 When onions are translucent, add mushrooms and saute 5 minutes more.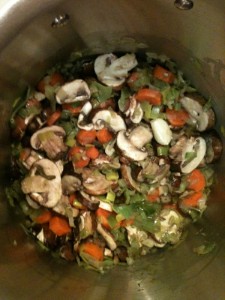 Add lentils, liquids and seasoning, cover and and bring to a boil.  Reduce to a simmer for 30  minutes until lentils are tender.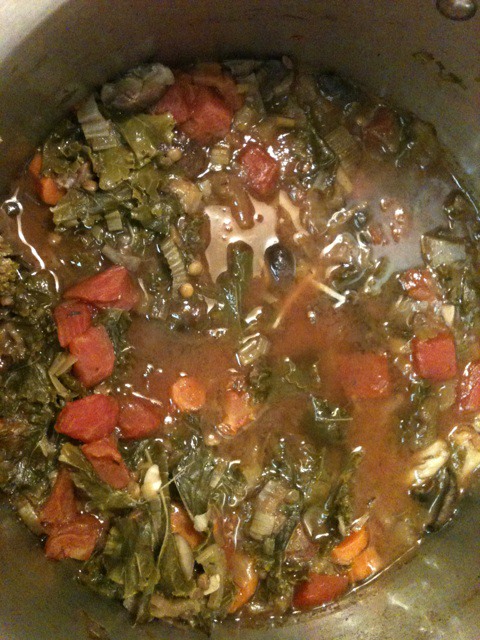 Add kale and adjust seasonings.  Cook 2 minutes more.
Serve with sprinkle of parmesan cheese.