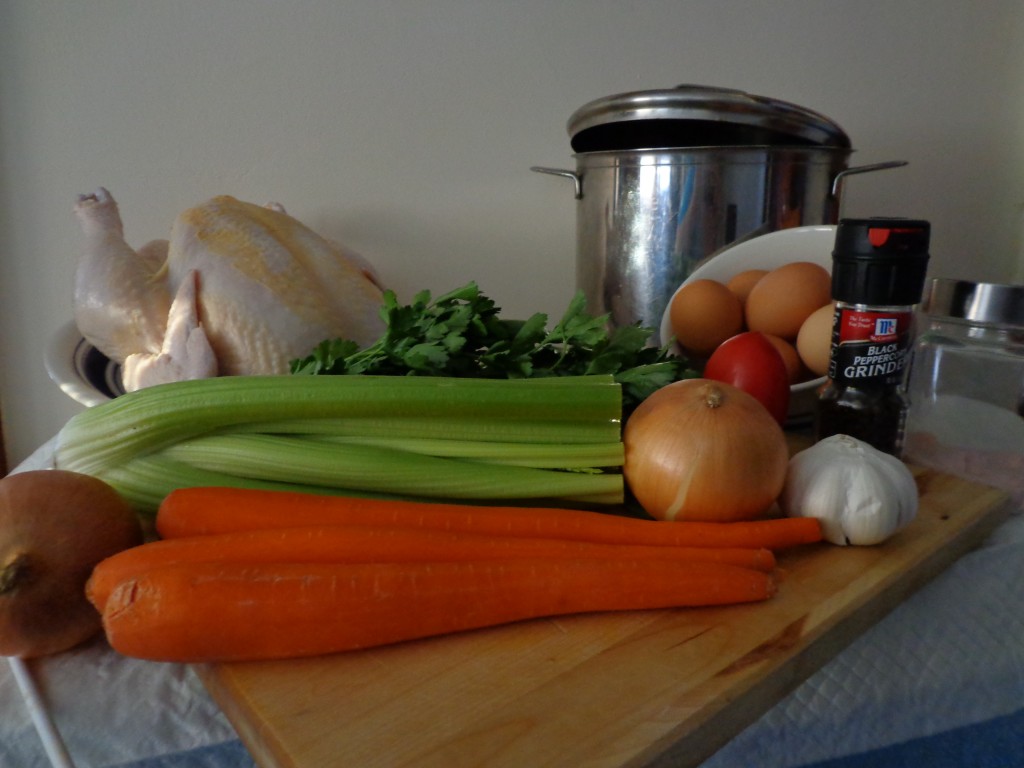 Ingredients:
1  6-8 lb stewing chicken (or roaster) rinsed, include the neck bone but never the liver which turns bitter when boiled
3 medium carrots chopped in large pieces
4 stalks of celery in large pieces
1 large onion quartered
1/2 bunch fresh parsley
1/2 ripe tomato
8 whole peppercorns
1 or 2 cloves garlic (if desired)
broken egg shells (if available)
pinch of sugar, salt & pepper to taste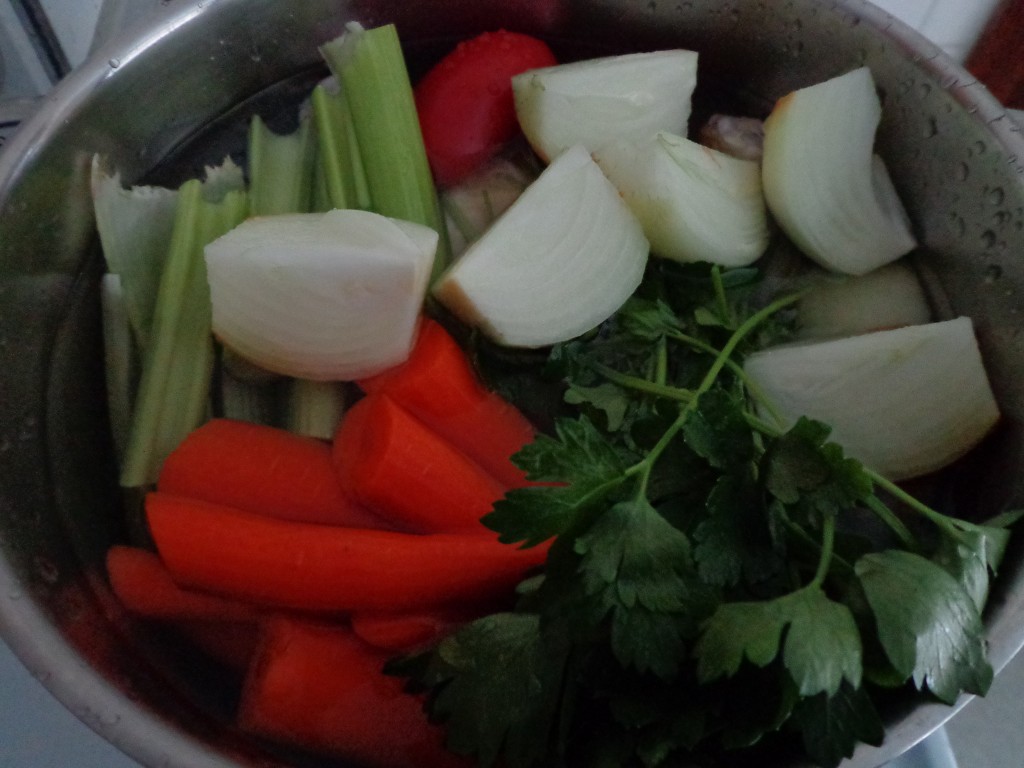 Toss everything in an 8 quart soup pot, cover it all with cold water and bring to a boil.  Once it begins to accumulate a scum on top, skim this off and turn down to a low simmer.  Cover the pot and simmer for 4-6 hours.  Let cool.  Strain out all the chicken bones, skins, meat, veggies and shells.  Refrigerate overnight and next morning remove the solidified chicken fat.  At this point, a properly boiled chicken soup should be slightly gelled.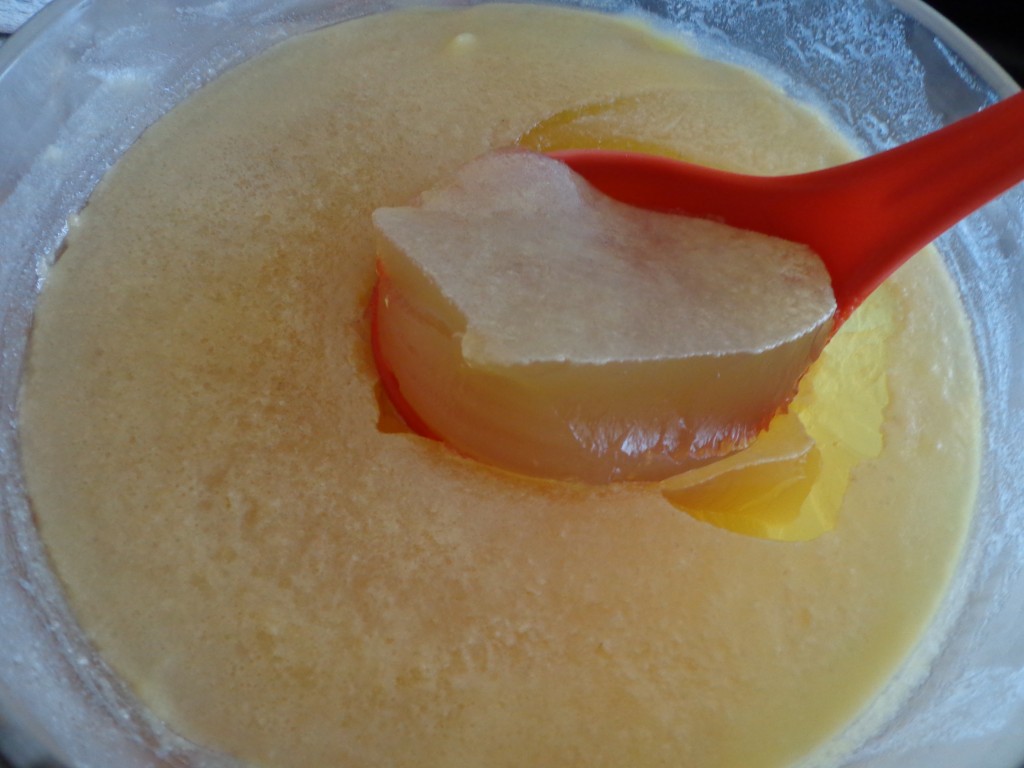 So it will be easy to remove the layer of fat from the top.
The chicken meat would make a pot pie, or can be cut up and tossed back into the soup.
If you like veggies in your soup, add fresh bite-size pieces of them now and simmer just until the veggies are tender.  Noodles/rice/matzoh balls should always be cooked separately and added to the hot broth just before serving.