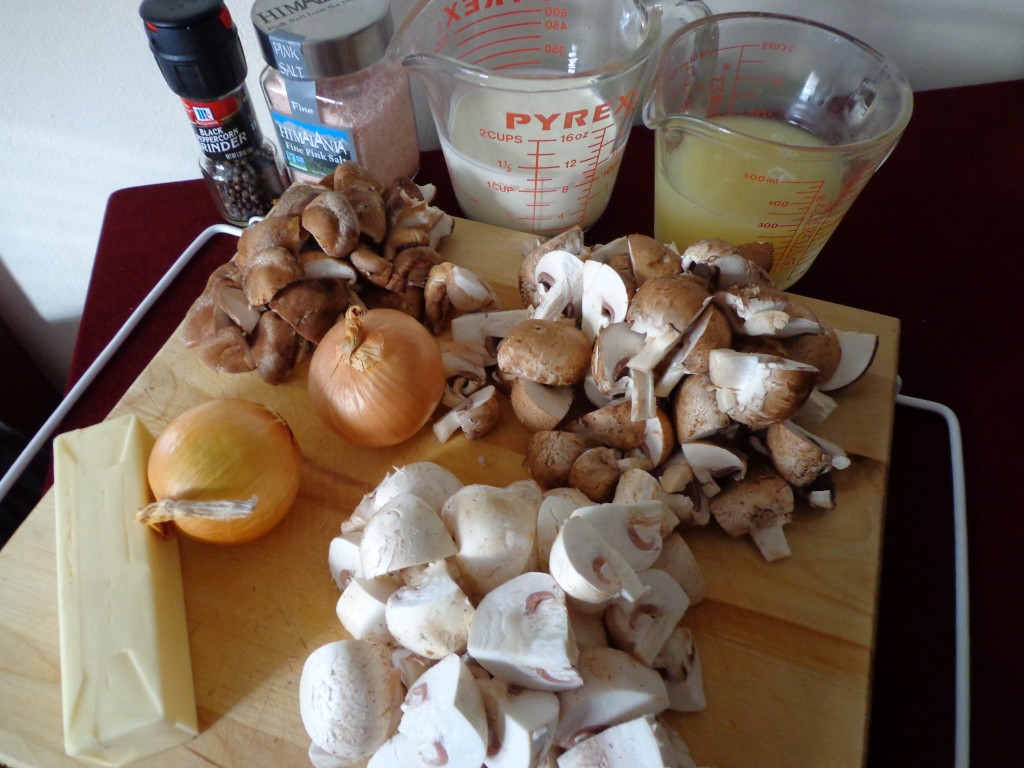 Ingredients:
1/4 cup unsalted butter
3/4 cup chopped onions (or scallions)
8 oz cremini mushrooms, quartered
8 oz button mushrooms, quartered
3.5 oz shiitake mushrooms, quartered
1 cup heavy cream
1 cup chicken stock
1 tsp salt
1/2 tsp ground black pepper
Sweat the onions in a large skillet with the melted butter over medium heat.  When onions are translucent, add the mushrooms and saute for 10 minutes.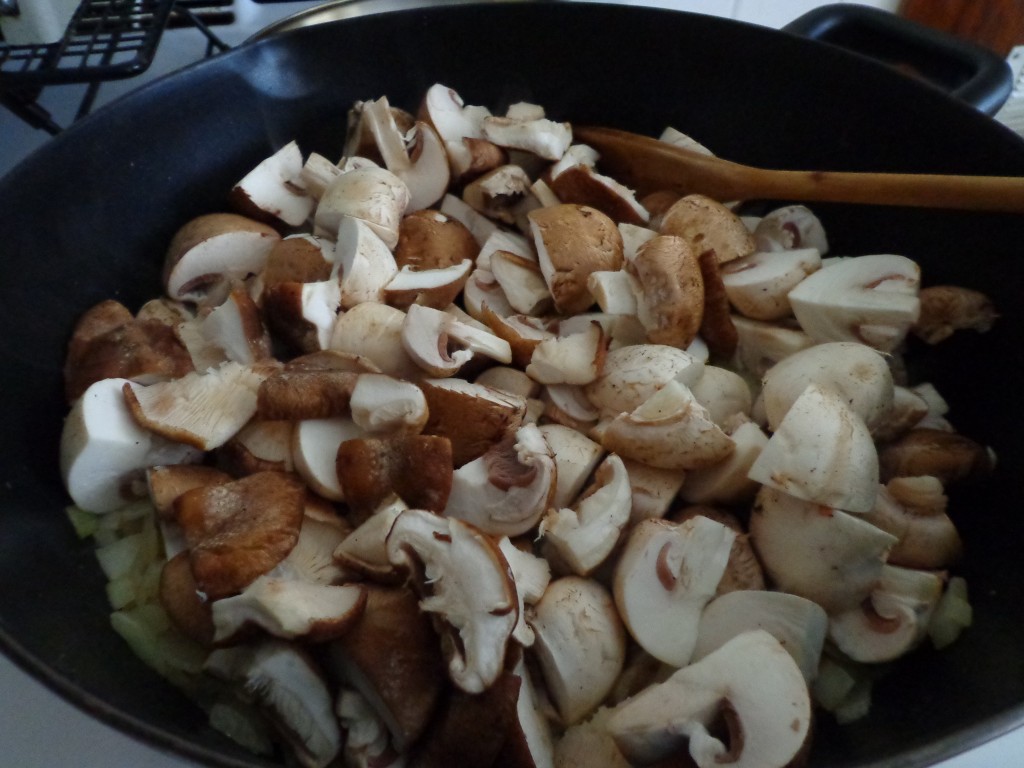 Add liquids and simmer for 20 more minutes.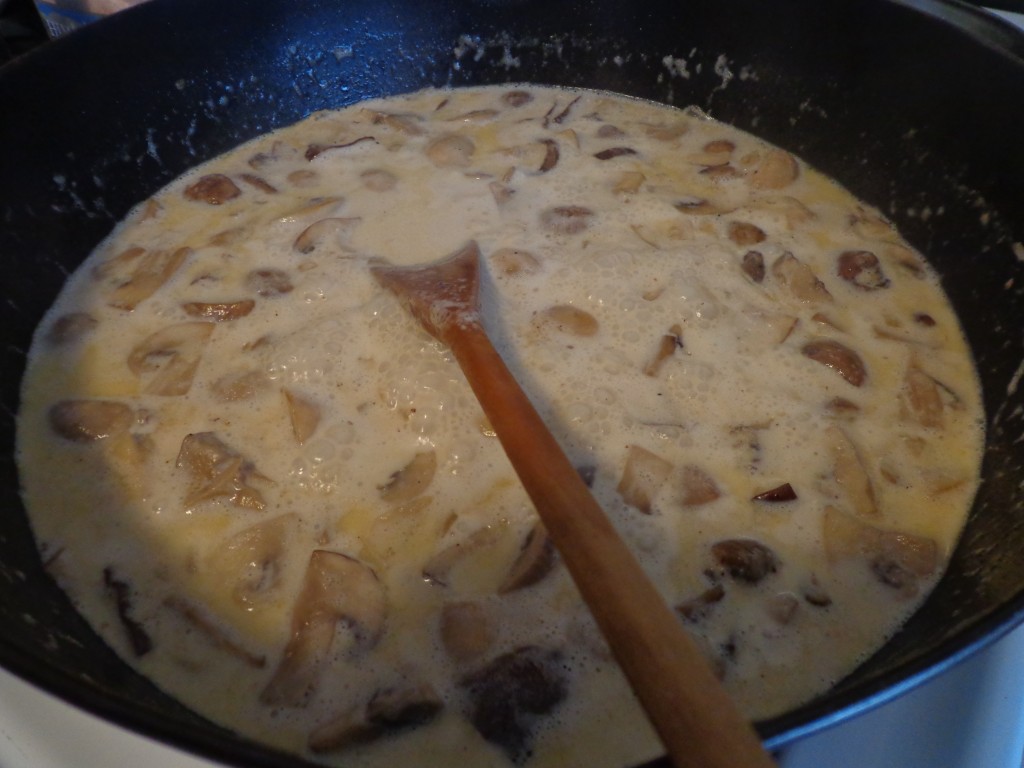 Season to taste.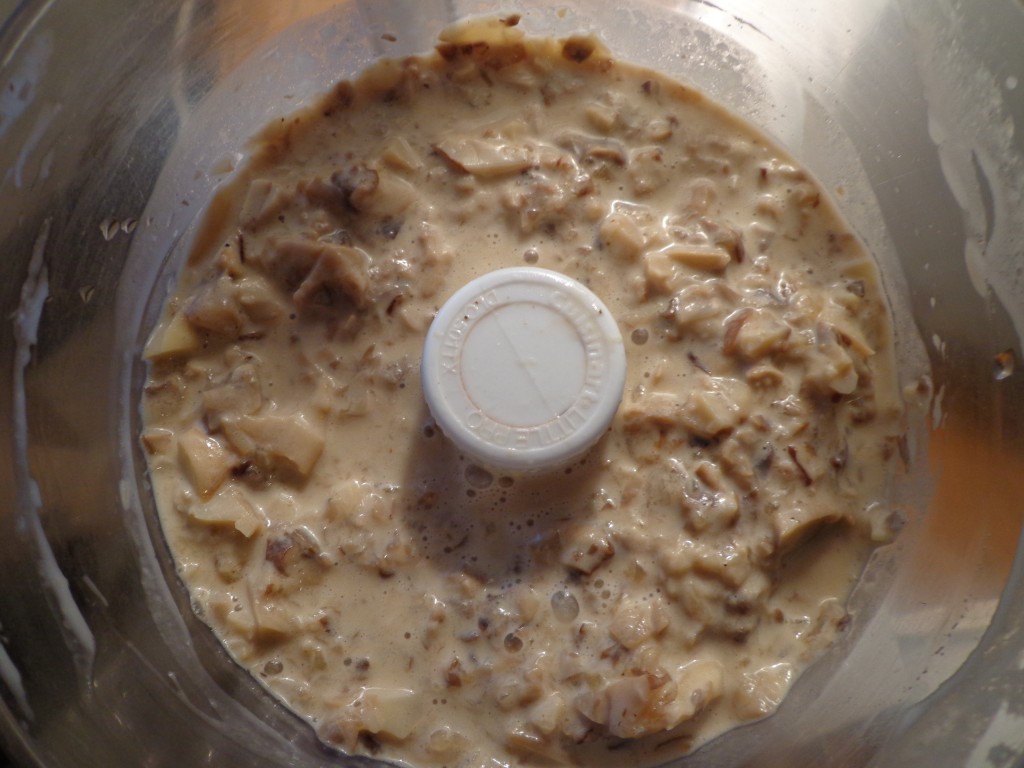 Cool and process soup until mushrooms are uniformly tiny and soup is thickened.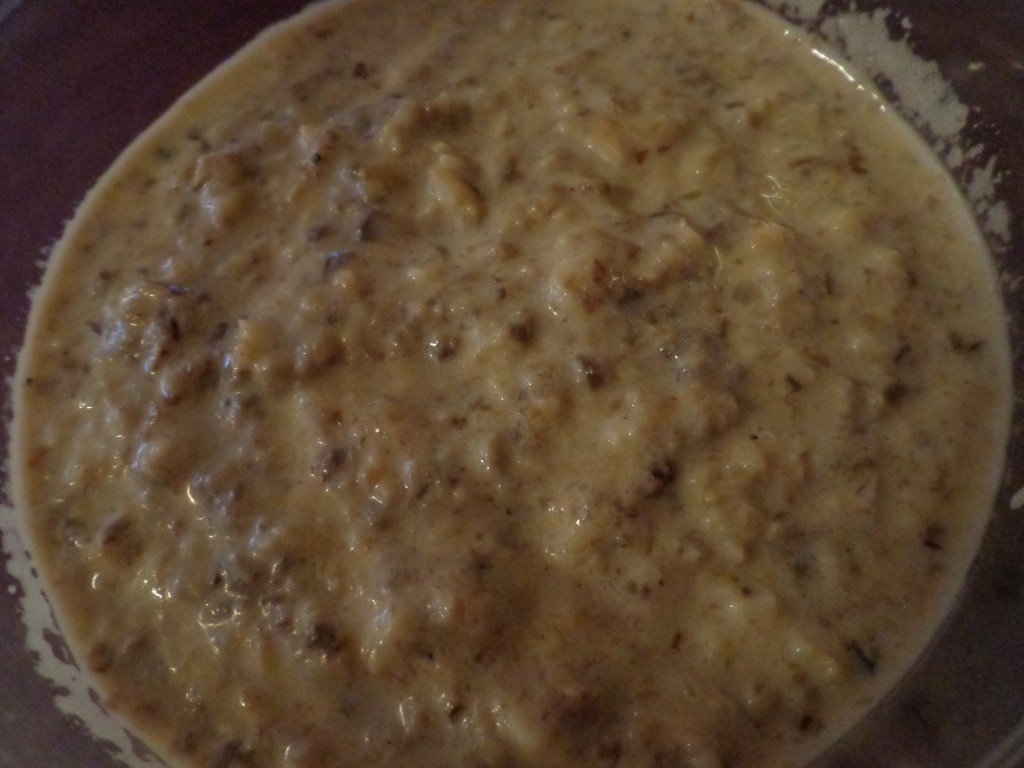 Serve garnished with scallions sprinkled on top.  Can be frozen at this stage.