Talk about chock full of vitamins, minerals, omega 3s, fiber…and it even tastes good too!
Not only is this snack gluten-free, soy free and refined sugar free…but it has a nutty, toasted flavor and provides lots of energy for those low points of your day.  The honey and cranberries provide sweetness, the flaxseed, oats and coconuts provide fiber, the nuts provide a balanced release of protein, to even out your blood sugar.
Taste how good nutrition can be!
CaCaCoCo Granola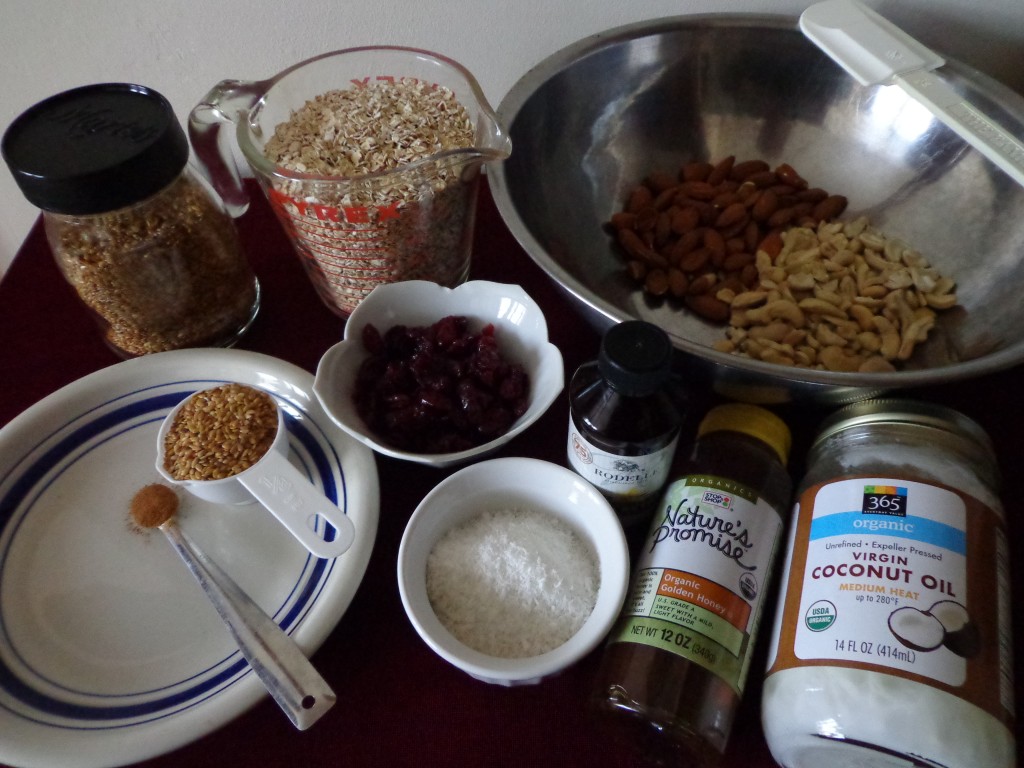 Ingredients:
2 cups organic quick oats
1/2 cup whole almonds with skins on
1/2 cup raw cashews
1/2 dried cranberries
1/2 unsweetened, shredded coconut
1/4 cup ground golden flaxseed
1/2 tsp ground cinnamon
1/2 cup manuka honey
3 Tbl organic coconut oil
1/2 tsp vanilla extract
Combine oats, nuts, coconut, flaxseed and cinnamon in large mixing bowl, and stir well.  Pour mixture onto parchment lined cookie sheet and bake in 325 degree oven for 10-12 minutes, until golden and fragrant.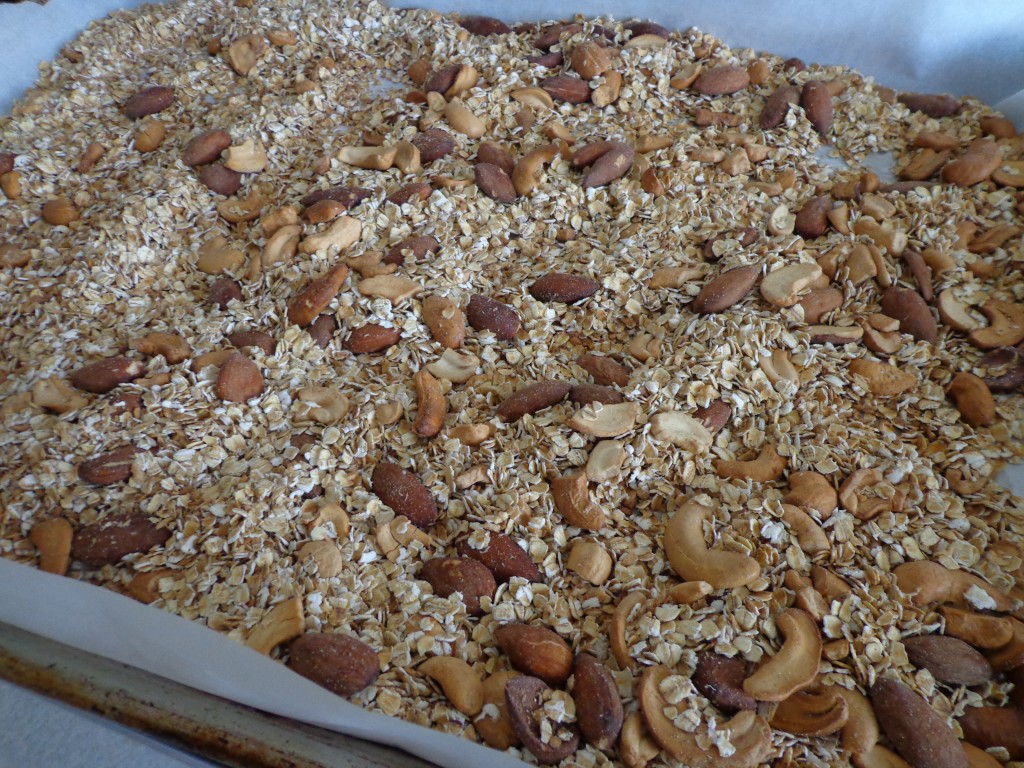 Lifting parchment corners, dump into mixing bowl.  Add cranberries and stir.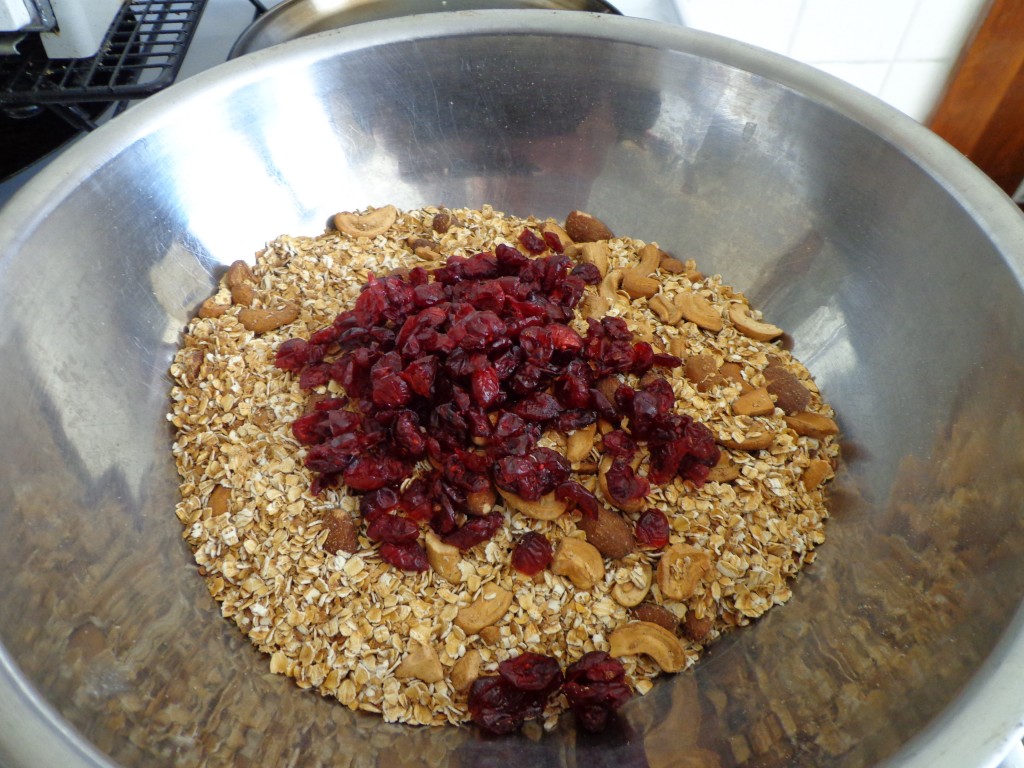 Meanwhile, in small saucepan combine honey with coconut oil and bring to a boil over medium heat, then allow to cook for 7-9 minutes until deep amber in color.  Turn off heat and add vanilla.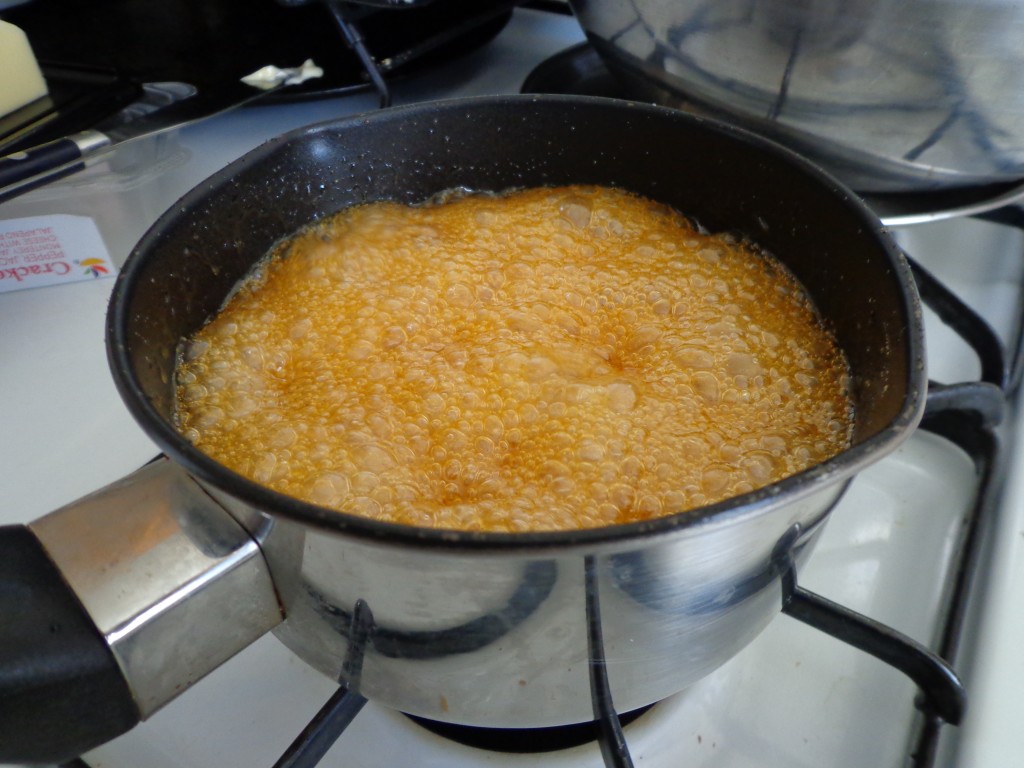 Quickly add hot syrup to granola mixture and stir to coat everything.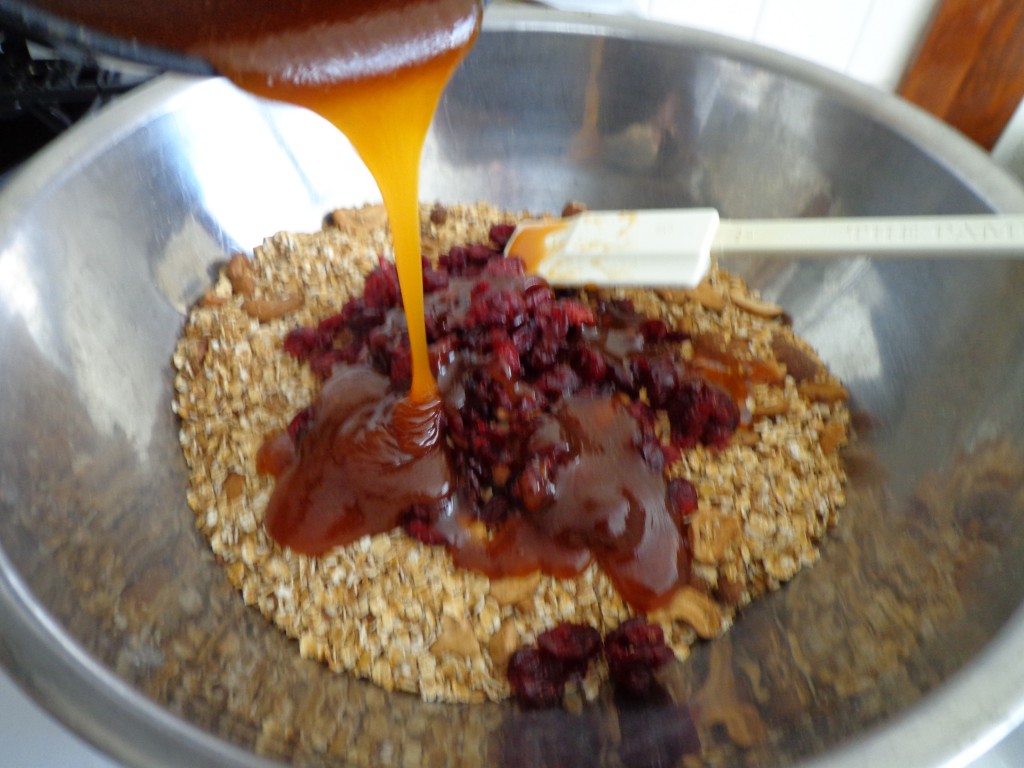 Press hot mixture into a buttered and parchment lined loaf pan.  Press firmly, then bake for an additional 10 minutes @ 325 degrees.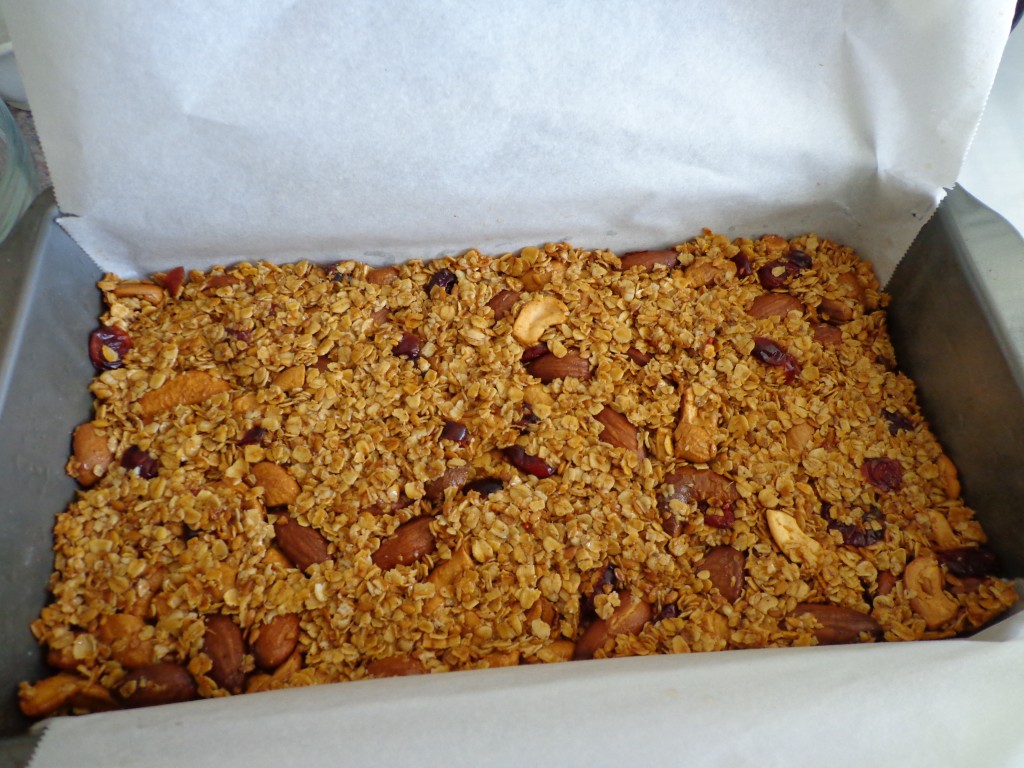 Cool in pan.  Remove to cutting board and peel off parchment.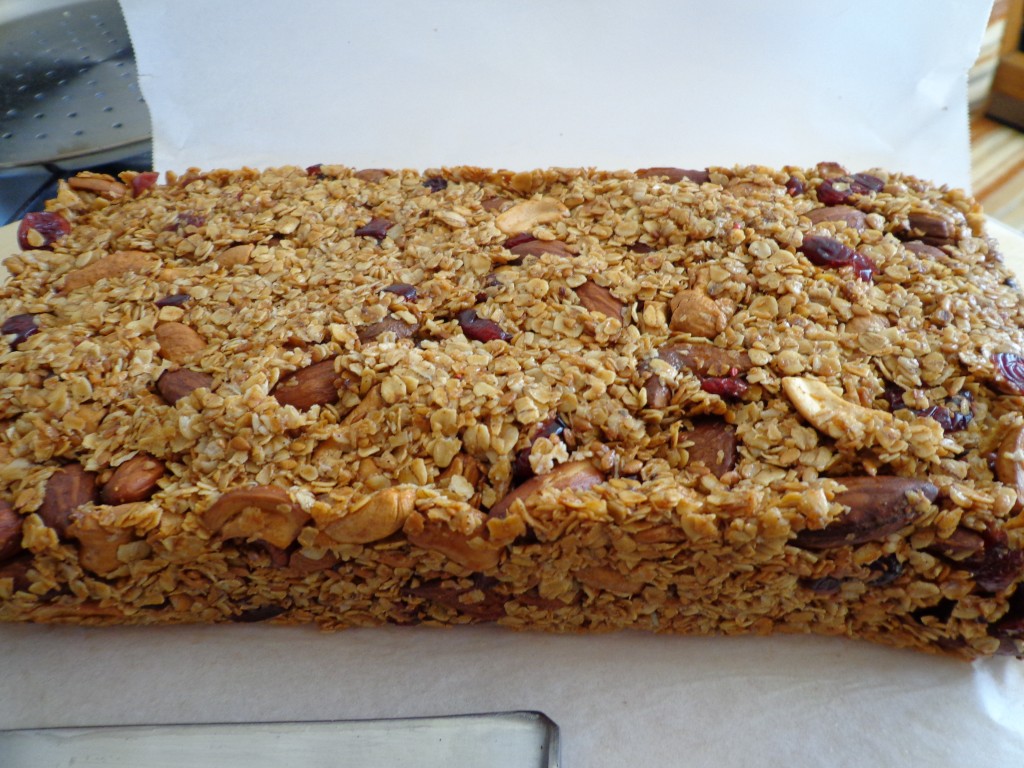 Either slice and wrap into snack bars, or crumble and pack into individual sized bags for travel or snacks, or sprinkled over yogurt for breakfast.