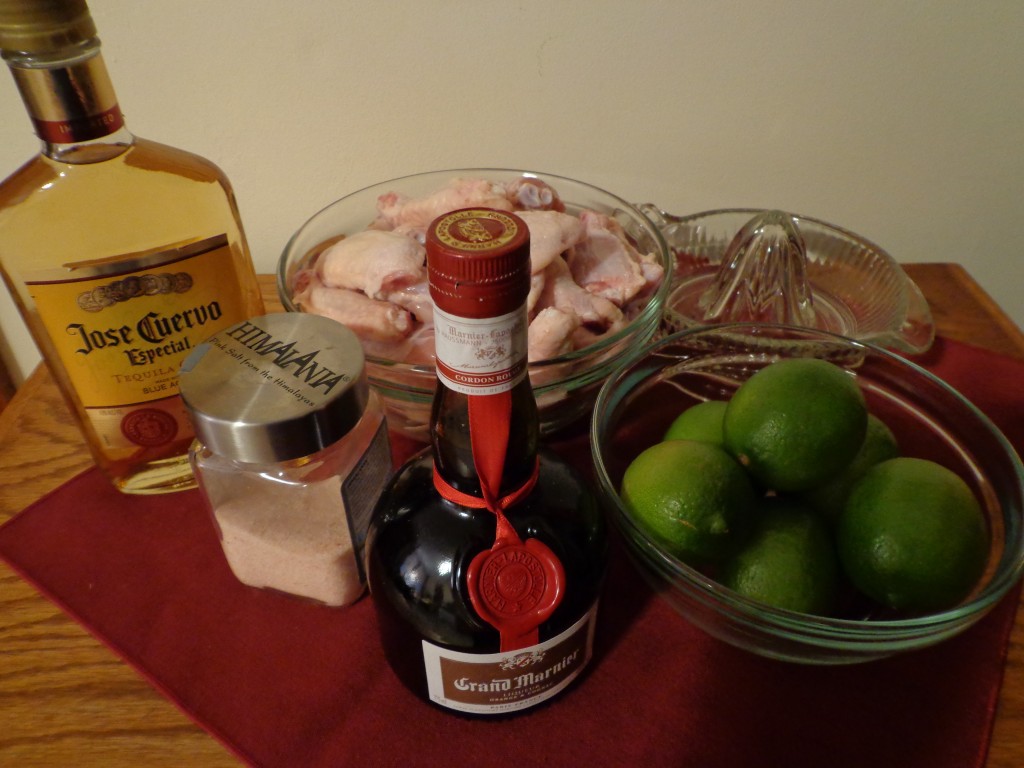 Ingredients:
2 lbs chicken wings, cut at the joint
1 cup tequila
1 cup Grand Marnier or Triple Sec
1/3 cup fresh lime juice
2 teaspoons kosher salt
Mix the marinade ingredient together to dissolve the salt.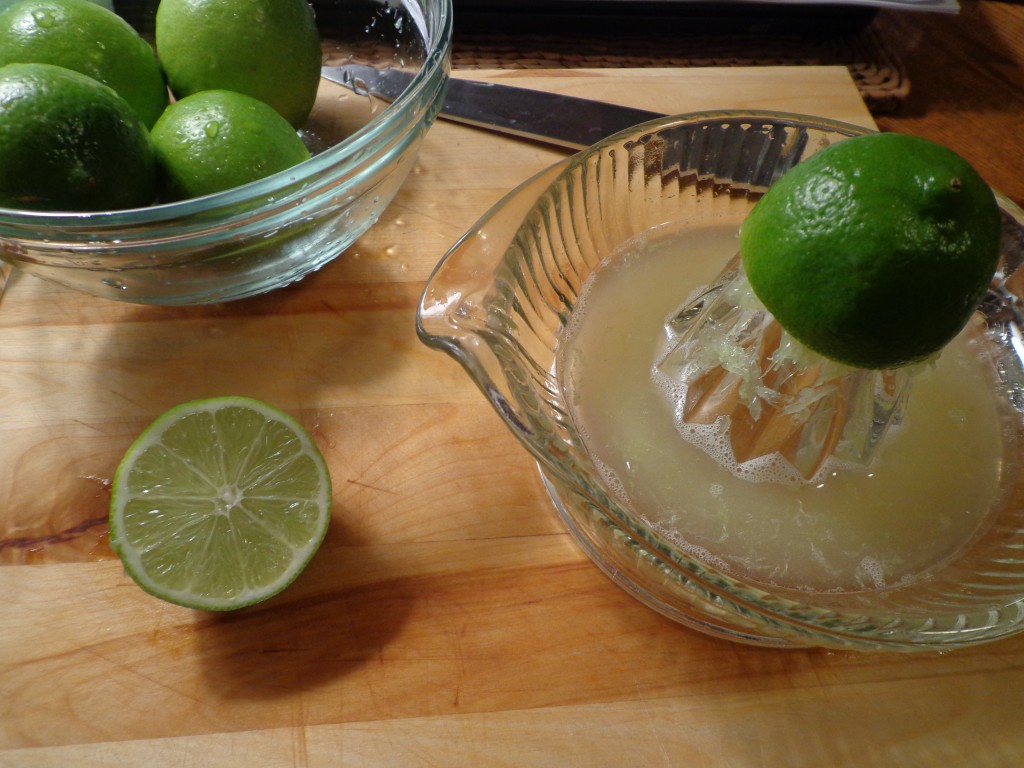 Reserve 1/2 cup of the marinade and set it aside for basting later.  Add the chicken wings to the remaining marinade and refrigerate 3 hours or overnight.
When ready to roast, preheat oven to 450 degrees.  Line baking sheet with parchment for easy clean up.  Drain the wings and discard the marinade.
Roast for 10 minutes.  Turn wings and brush with reserved marinade.  Roast for another 10 minutes.  Turn once more and brush with remaining reserved marinade.  Roast for just 4 minutes to set the glaze and caramelize the marinade.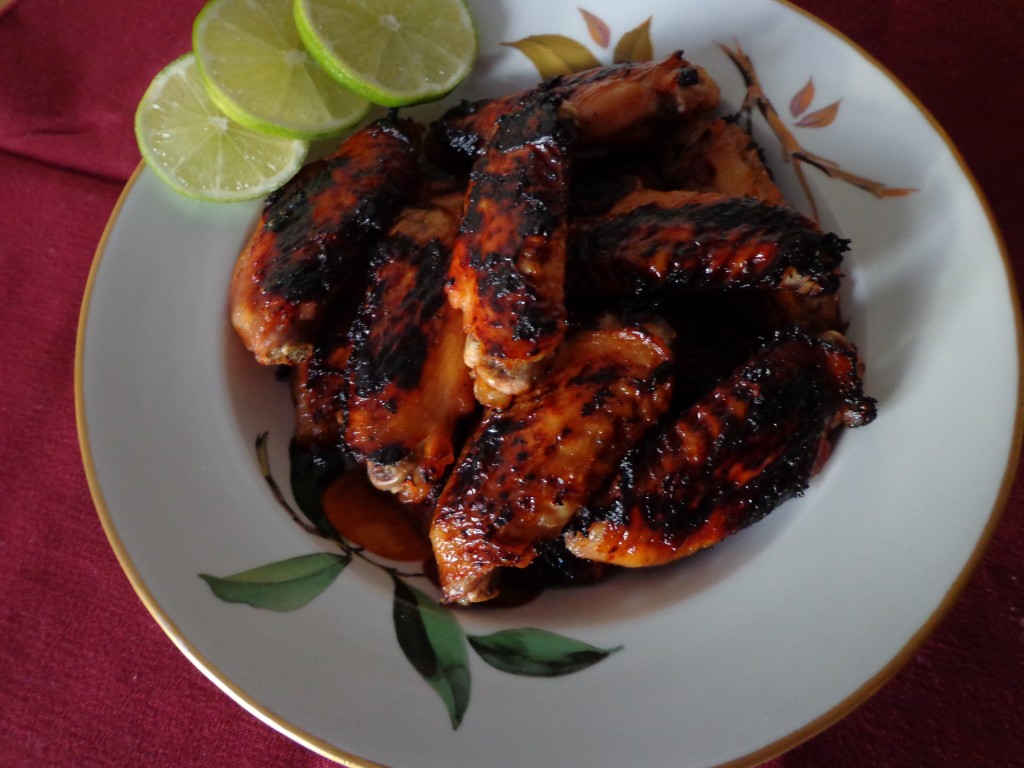 If you are charcoal grilling, grill wings over a hot fire with the grill set at the highest setting to avoid flames from the chicken fat.  While turning the wings, brush with the reserved marinade.  They will require about 25 minutes of cooking time, so if they are charring too much, shift them to a cooler portion of the grill.