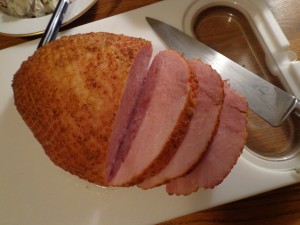 If there's only one or two of you for the holidays, but you'd still like a special smoked ham dinner, you can find no more delicious boneless ham than Boar's Head Sweet Slice.  You can find them in the 3-5 lb range in your market meat section.
Preparing this delicious, boneless smoked ham couldn't be easier.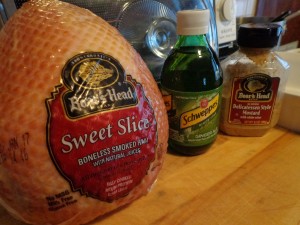 Open a 10 oz bottle of Schweppe's ginger ale and mix with 4 Tablespoons of Boar's Head Deli Mustard.  Place ham, cut side down in a covered casserole dish and pour the glaze over the ham.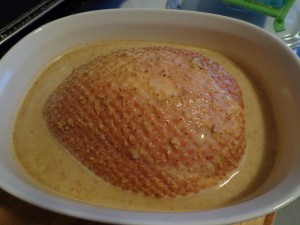 Bake in a 325 degree oven, 15 minutes per pound, covered.  The last 15 minutes, uncover and baste with the pan juices for a glaze.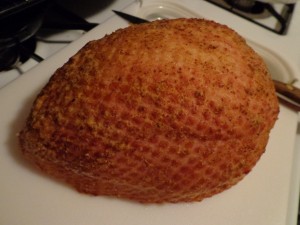 Easy to prepare, easy to slice and soooooo delicious!  Leftovers are terrific for sandwiches, omelets or scalloped potatoes.