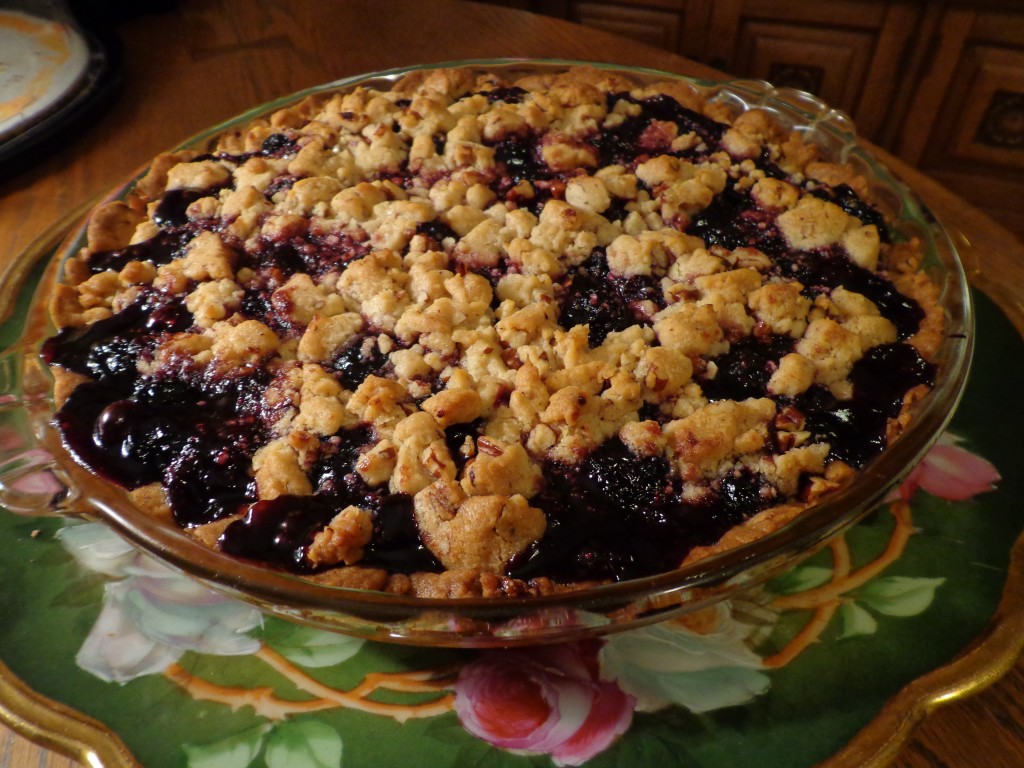 Ingredients:
1/2 batch of pecan shortbread cookie dough recipe, or pie dough for 9 inch pie
4 cups frozen pitted cherries
3/4 cup sugar
2 tablespoons aged balsamic vinegar
3 tablespoons tapioca
1/2 teaspoon salt
1/2 teaspoon vanilla extract
Preheat oven to 350 degrees.
Pat enough of the pecan shortbread cookie dough to make a crust into the bottom of a 9 inch pie dish.  Break up the remaining cookie dough to use as a streusel topping and set aside.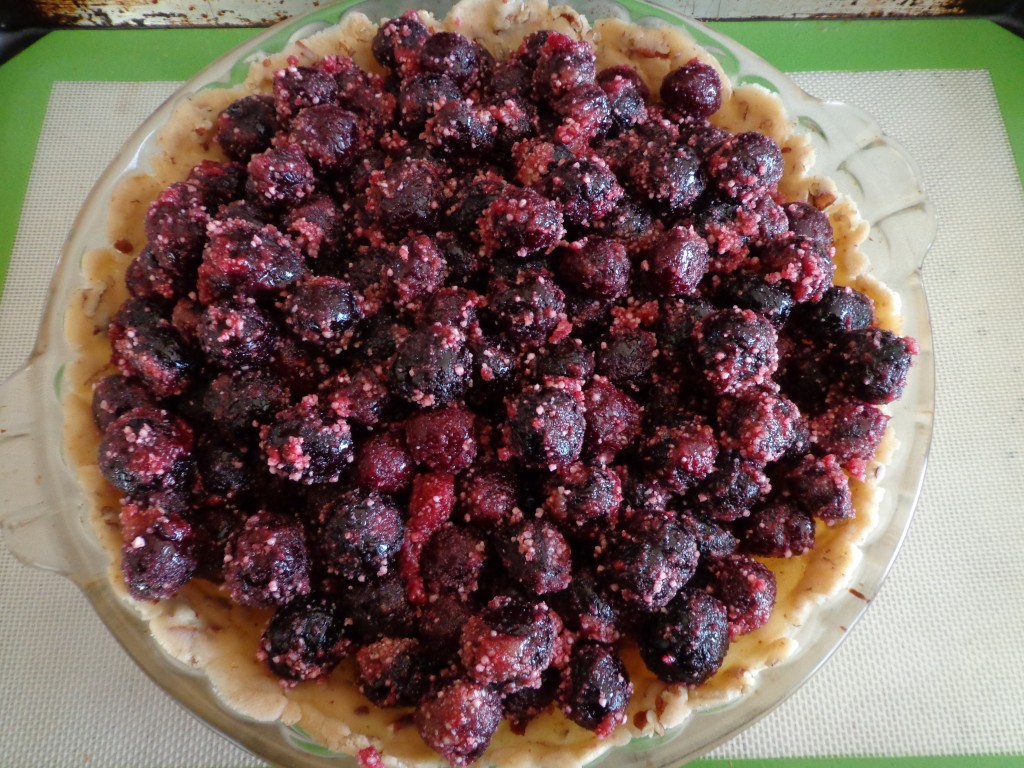 Mix the cherries with sugar, tapioca, salt, balsamic vinegar and vanilla.  Let sit 1/2 hour, then stir to combine all ingredients evenly.   Pour into the pie crust.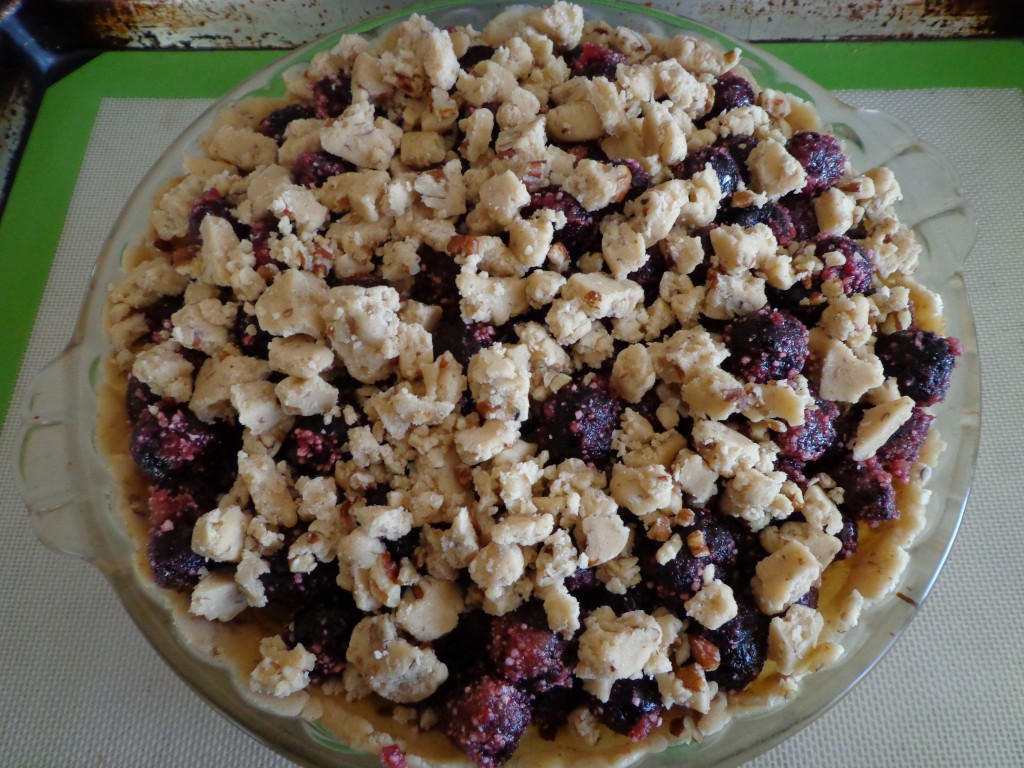 Sprinkle the reserved streusel topping over the top of the cherries.
Bake for 1 hour or until golden brown and bubbling.