Sweet Potato Pecan Pie
1 cup roasted, mashed sweet potatoes
1 tablespoon butter
1/4 cup firmly packed light brown sugar
1 tablespoon vanilla
1/4 teaspoon cinnamon
1/8 teaspoon nutmeg
1/4 teaspoon salt
1 beaten egg
2 tablespoons sugar
1 tablespoon heavy cream
1/2 cup chopped pecans
3/4 cup sugar
2 eggs
3/4 cup dark corn syrup
1 1/2 tablespoons butter, melted
Pinch salt
Pinch cinnamon
2 teaspoons vanilla
Preheat oven to 300 degrees.  Generously butter a pie dish.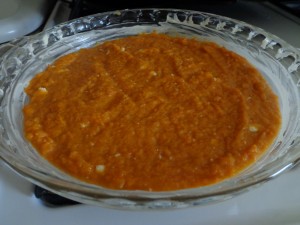 Combine potato, butter, brown sugar, vanilla, spices, beaten egg, sugar and cream; beat at medium speed until mixture is smooth. Spread on bottom of pastry shell.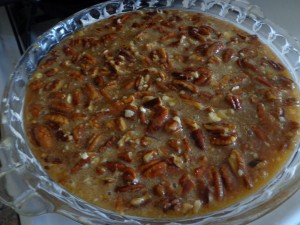 Combine 3/4 cup sugar, 2 eggs, corn syrup, melted butter, salt, cinnamon and vanilla and beat well.  Stir in pecans.  Pour over sweet potato mixture.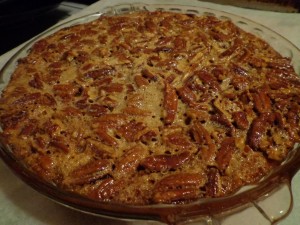 Bake at 300 degrees for 1 1/2 hours.