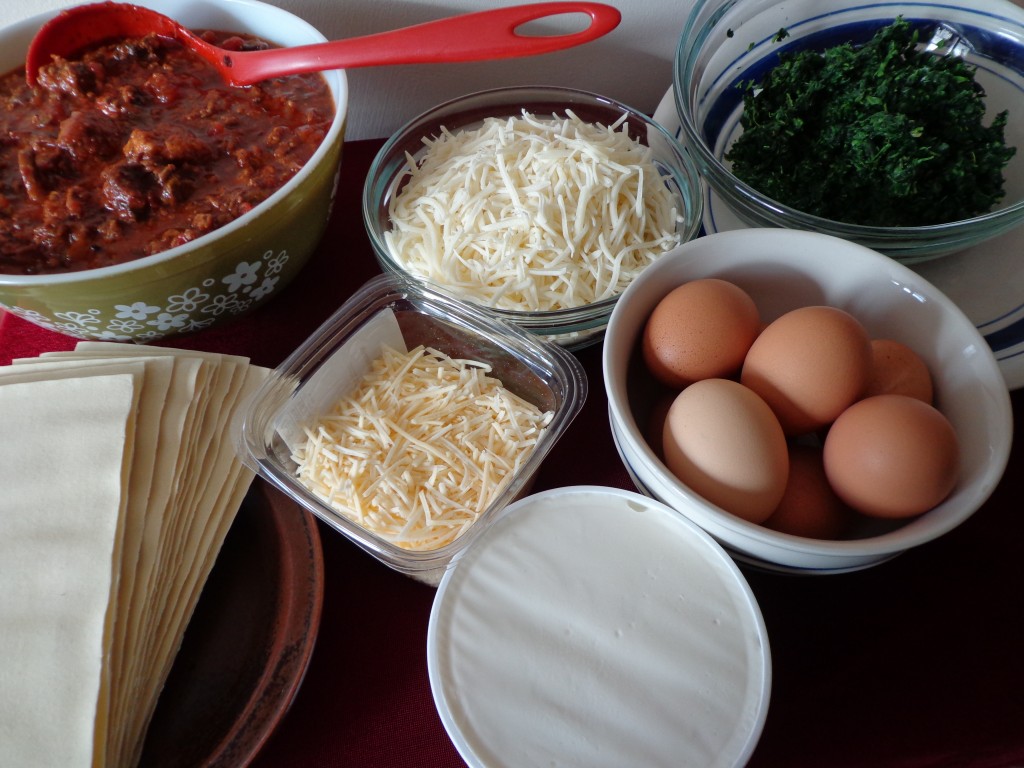 Ingredients:
2 qt pasta sauce
1 lb lasagna noodles, cooked al dente & drained
1 lb ricotta cheese
10 frozen chopped spinach, thawed (squeeze extra liquid out)
1/4 cup grated parmesan
2 large eggs
salt & pepper to taste
1/2 cup grated pecorino romano
1/2 cup grated parmesano
16 oz grated mozzarella cheese
Mix the two eggs lightly with a fork in a large mixing bowl.  Add ricotta and mix again.  Add spinach, 1/4 c of grated parmesan, salt and pepper and mix to combine.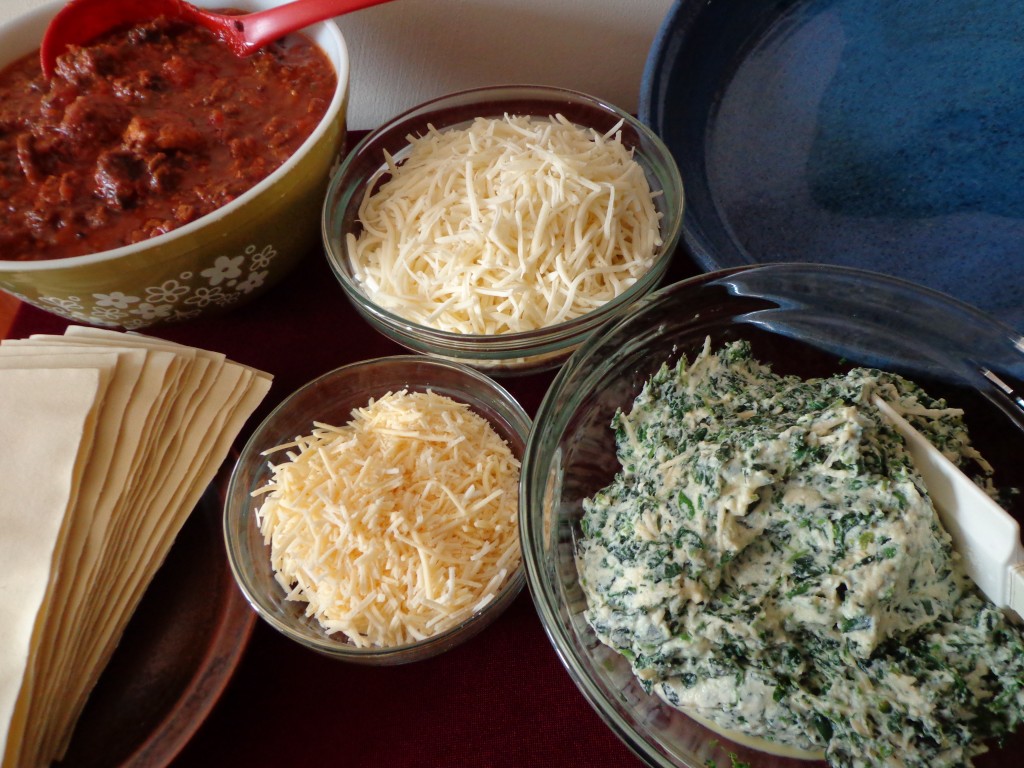 In a large casserole dish, or 11″ x 9″ pan:
scoop 1/3 of sauce and spread over the bottom  
layer 1/3 of the lasagna noodles, overlapping edges  
spread all of ricotta mixture
add another  layer using 1/3 of noodles
spread with layer of 1/3 of sauce
sprinkle with all of the romano, 1/2 the mozzarella and 1/2 of the parmesan 
Add last layer of noodles
spread thin layer of remaining sauce 
sprinkle with remaining cheeses.

You can either bake now in a 350 degree oven for 30 minutes until bubbling (I would recommend placing casserole dish on large cookie sheet to prevent drips), or cover with plastic wrap, seal in foil and freeze for another time.
Thaw lasagna overnight in refrigerator, remove plastic wrap and bake in 350 degree oven until bubbling.