Ingredients:
1 lb elbow macaroni, cooked al dente and drained
1/2 lb monterey jack cheese, shredded
2 cups shredded cheddar cheese
1/2 cup grated parmesan cheese
2 cups heavy cream
1/2 lb bacon, fried crisp and crumbled
1/2 lb fresh baby spinach, wash and chopped or 10 oz pkg frozen chopped spinach, thawed and squeezed dry of excess water.
salt & pepper to taste
dashes of Tabasco
1 Tbls Worcestershire sauce
1 to 2 Tbls favorite mustard
In a 4 quart pot, heat the cream until you see tiny bubbles begin to form along the circumference of the liquid.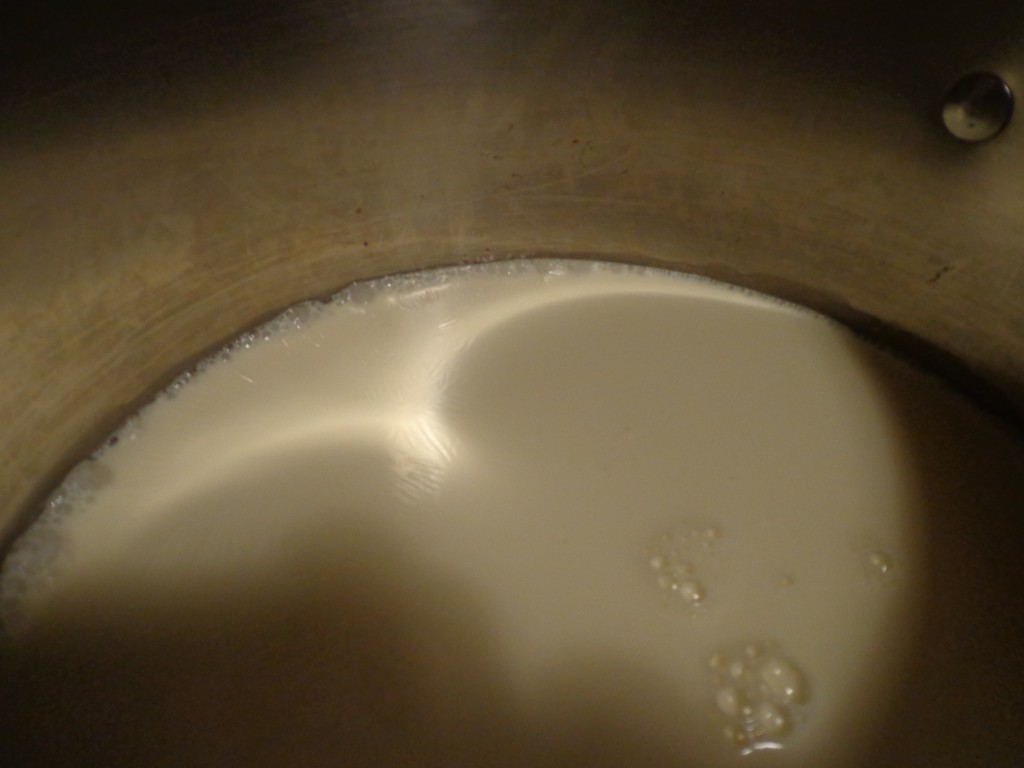 Slowly whisk in the cheeses, stirring constantly until melted.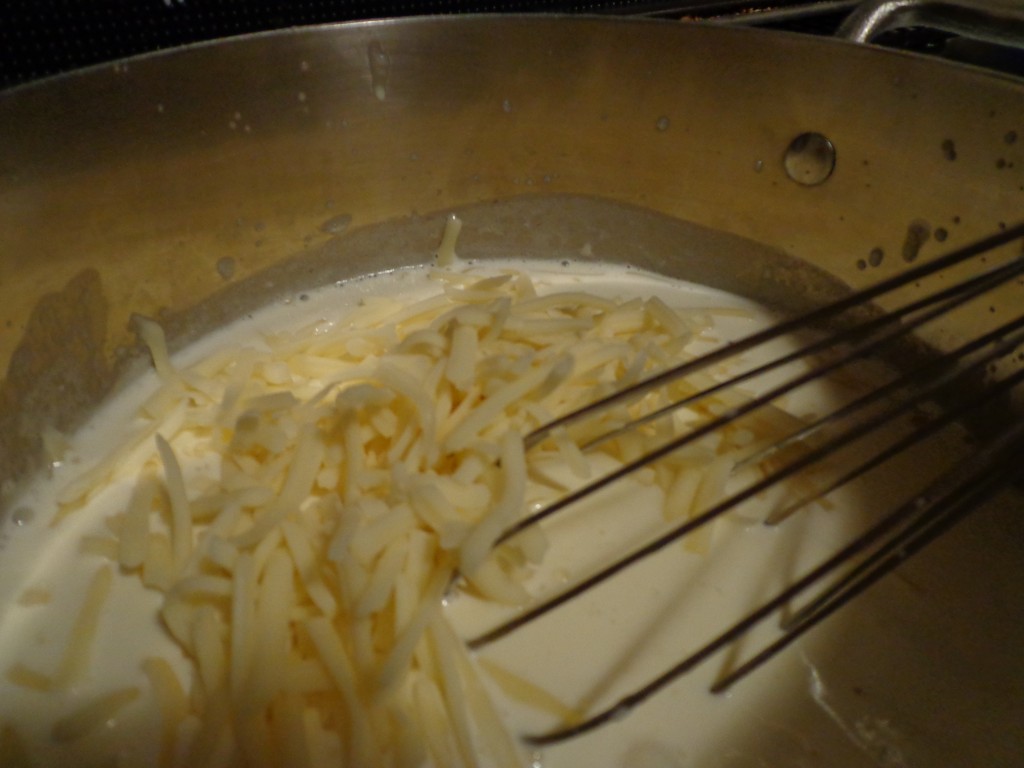 Add dashes of Tabasco if desired, Worcestershire sauce, mustard and salt & pepper to taste.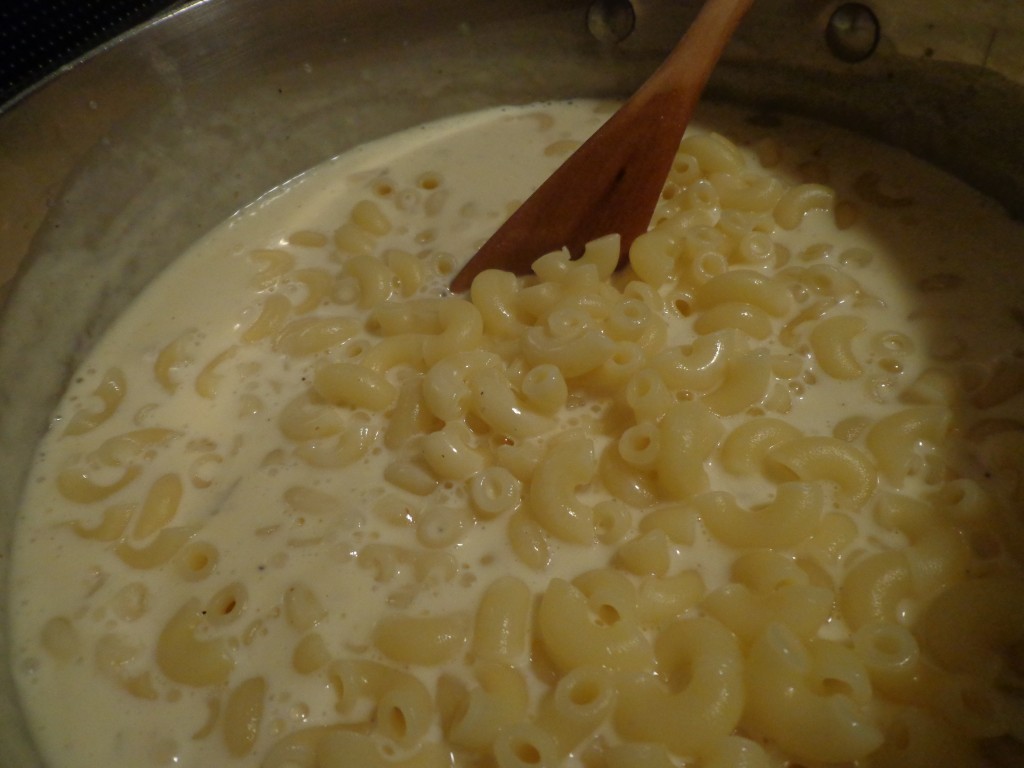 Add cooked macaroni and stir to combine.  Remove from heat.
Add chopped spinach (either fresh or a 10 oz thawed frozen chopped spinach) and stir.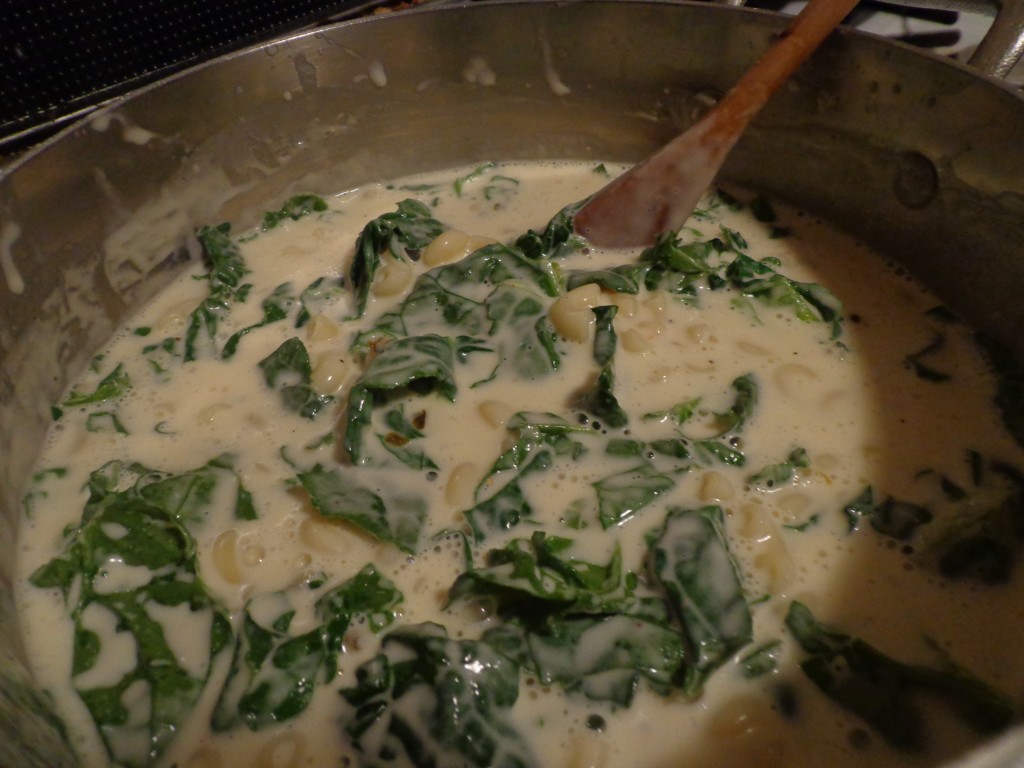 Serve immediately, garnished with crumbled bacon.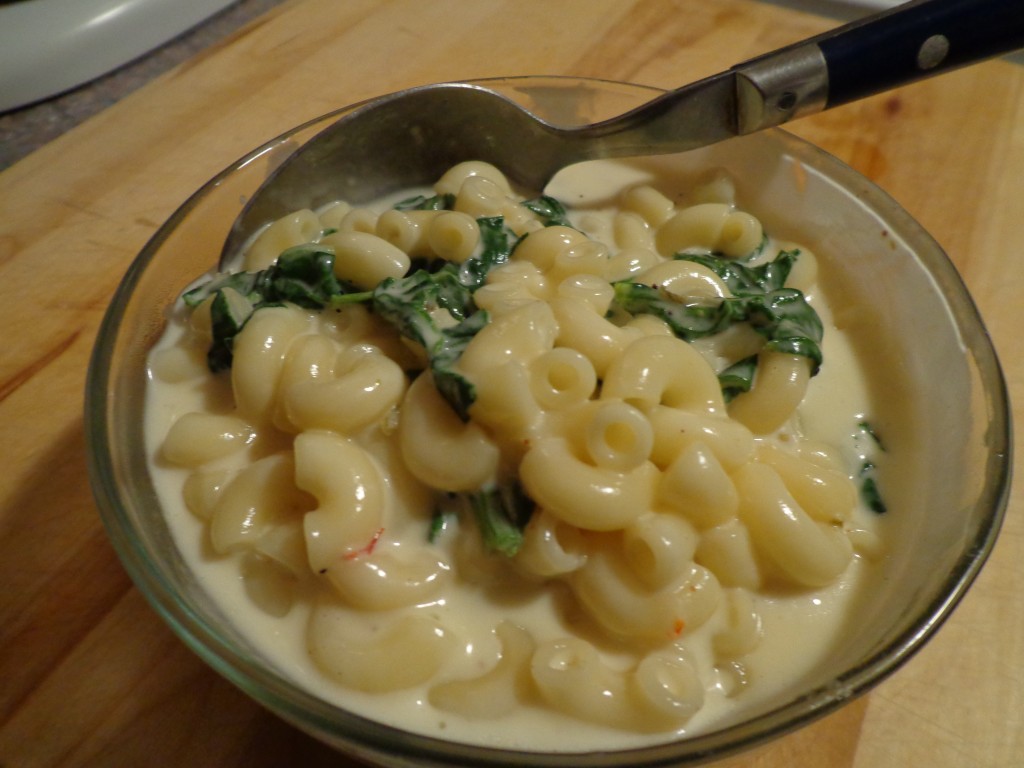 Or make ahead and pour into a buttered casserole dish, sprinkle with a topping (recipe below) of buttered ritz cracker crumbs mixed with grated parmesan cheese and the crumbled bacon.  When ready to serve, heat uncovered in a 350 degree oven for ~30 minutes or until bubbling and golden brown.
Yes…it is just that easy!  How can anything this easy be so delicious?  You could also hold the bacon and add cooked lobster meat to give it a festive gourmet touch.
Topping:
1 sleeve Ritz crackers, crushed
1/2 stick unsalted butter
1/2 cup grated parmesan cheese
crumbled fried bacon