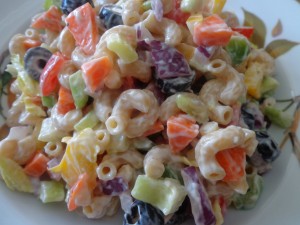 Everyone loves picnics…and bbqs…it's summer after all.  And here is a fun pasta salad that easy to throw together without heating up the kitchen.  Simple ingredients…a colorful comfort food for the summer.
Confetti Pasta Salad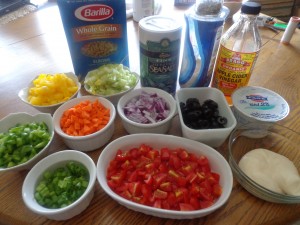 Ingredients:
1/2 lb whole grain elbow or fusilli pasta, cooked al dente, drained
1/2 pint grape tomatoes, chopped
1 small can black olives, sliced, drained
1 carrot, diced
1/2 yellow pepper, diced
1/2 green pepper, diced
1/2 red pepper, diced
1 small red onion, diced
2 stalks celery, diced
1/2 cup Greek yogurt
1/2 cup mayonnaise
1 teaspoon sea salt
1/2 teaspoon ground black pepper
splash of cider vinegar
Combine the yogurt, mayonnaise, salt, pepper and vinegar in a large mixing bowl.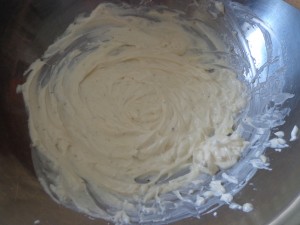 Stir to combine and add cooled pasta.
Add all the veggies on top….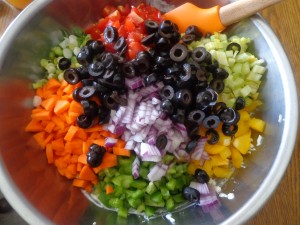 Stir to coat…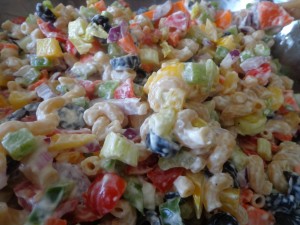 Refrigerate until serving time.  Very festive for a picnic or bbq!