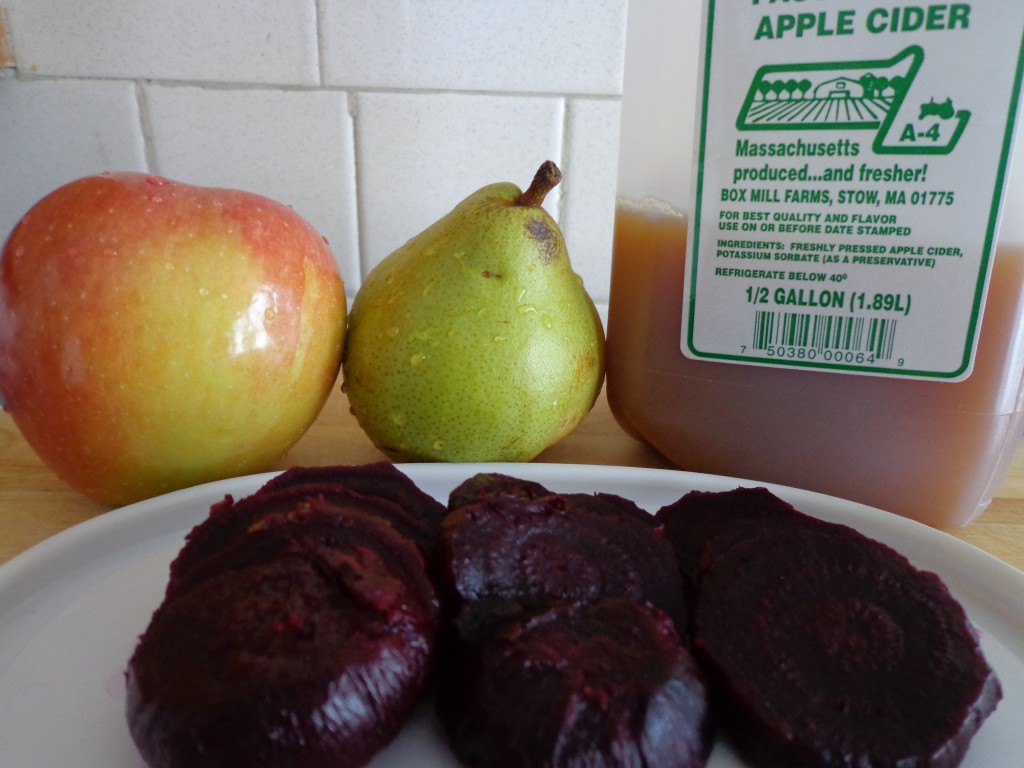 Ingredients:
1 apple
1 pear
1/4 cup apple cider
2 small oven-roasted beets, peeled
In a 2 qt saucepan, chop the apple and pear and pour the cider over them and simmer for 15 minutes, stirring occasionally.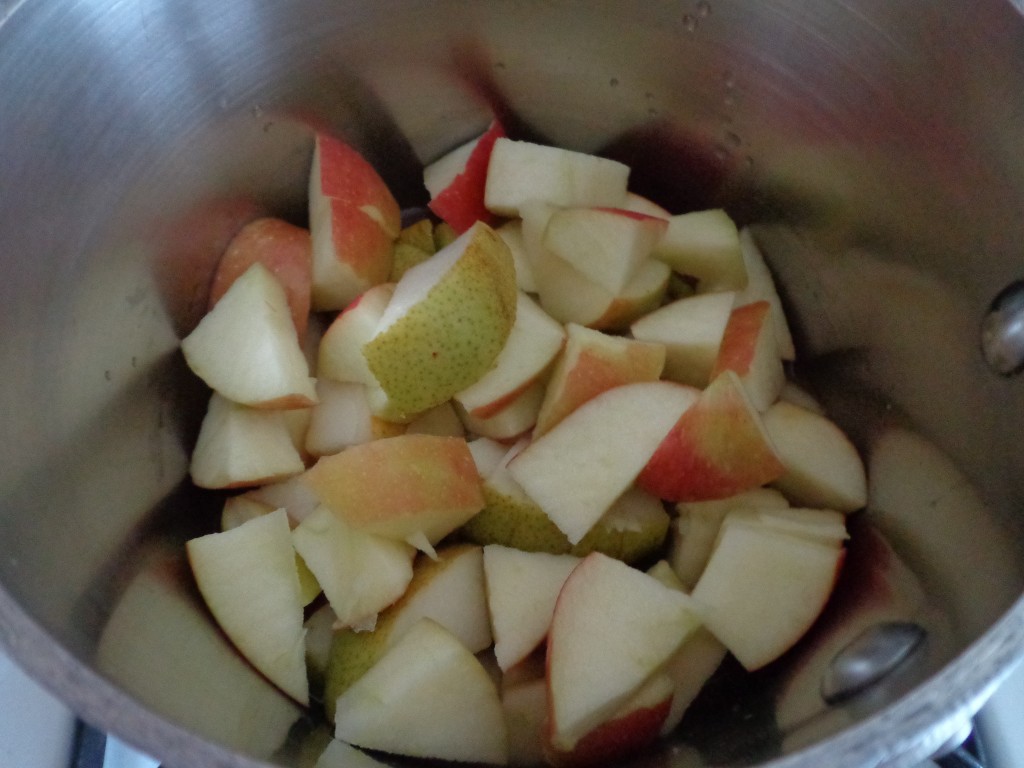 Add the roasted, peeled beets which have been cut into pieces.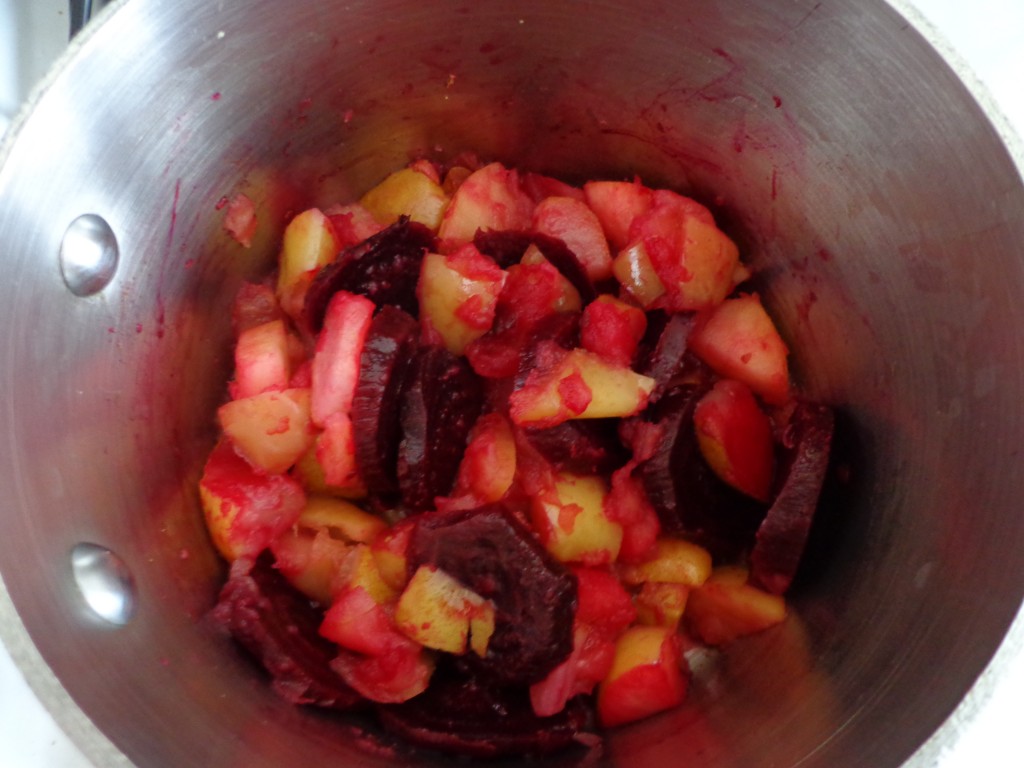 Turn off heat and pour into food processor.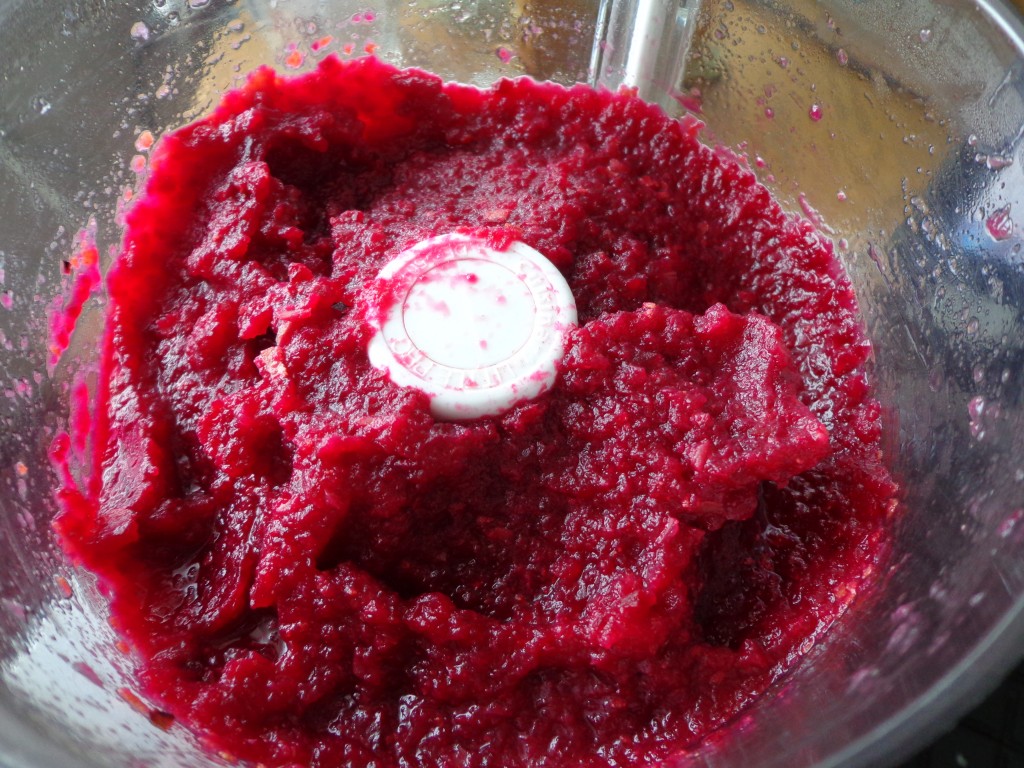 Process briefly until desired consistency.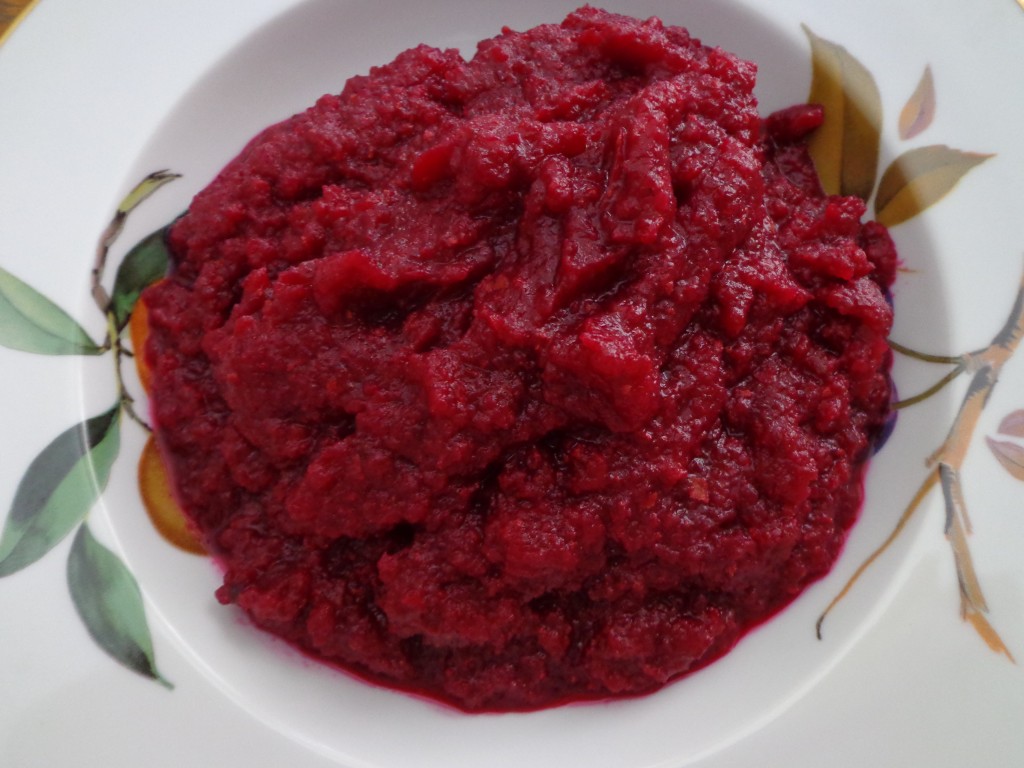 Serve warm or cold.