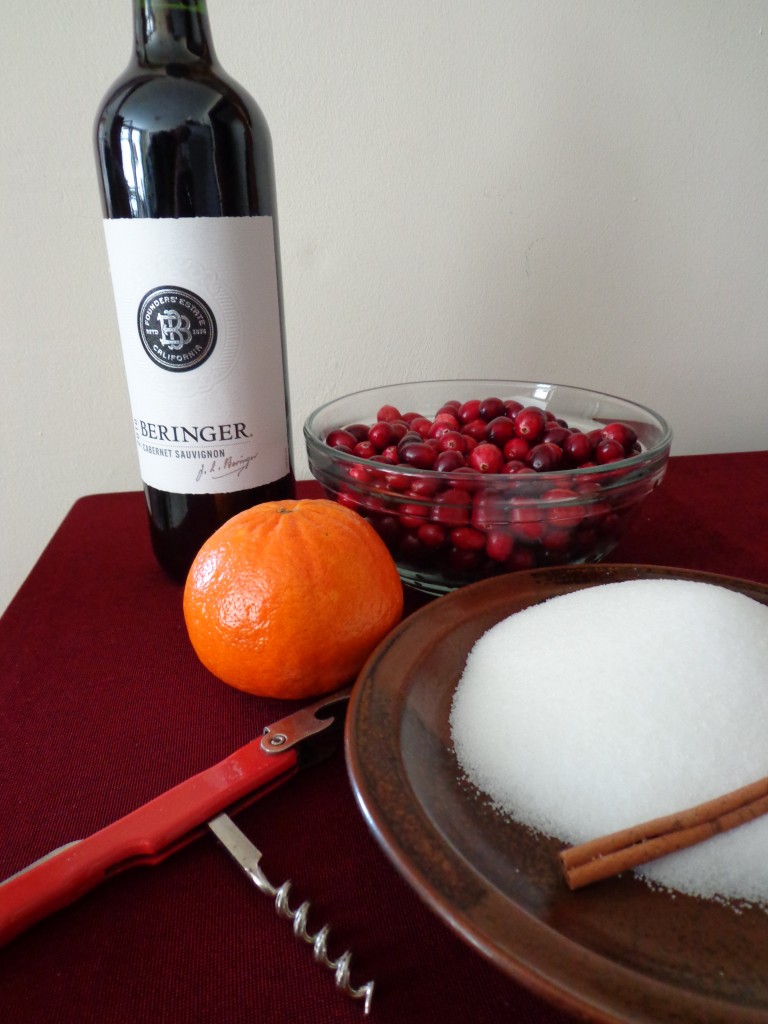 Ingredients:
12 oz fresh cranberries
3/4 cup cabernet sauvignon wine
1 cup sugar
1/4 tsp salt
1 3″ stick cinnamon
zest of 1 tangerine
Float your cranberries in a large bowl of water, pick over and discard any squishy or bruised berries, discard any stems or leaves, drain in a colander and rinse again.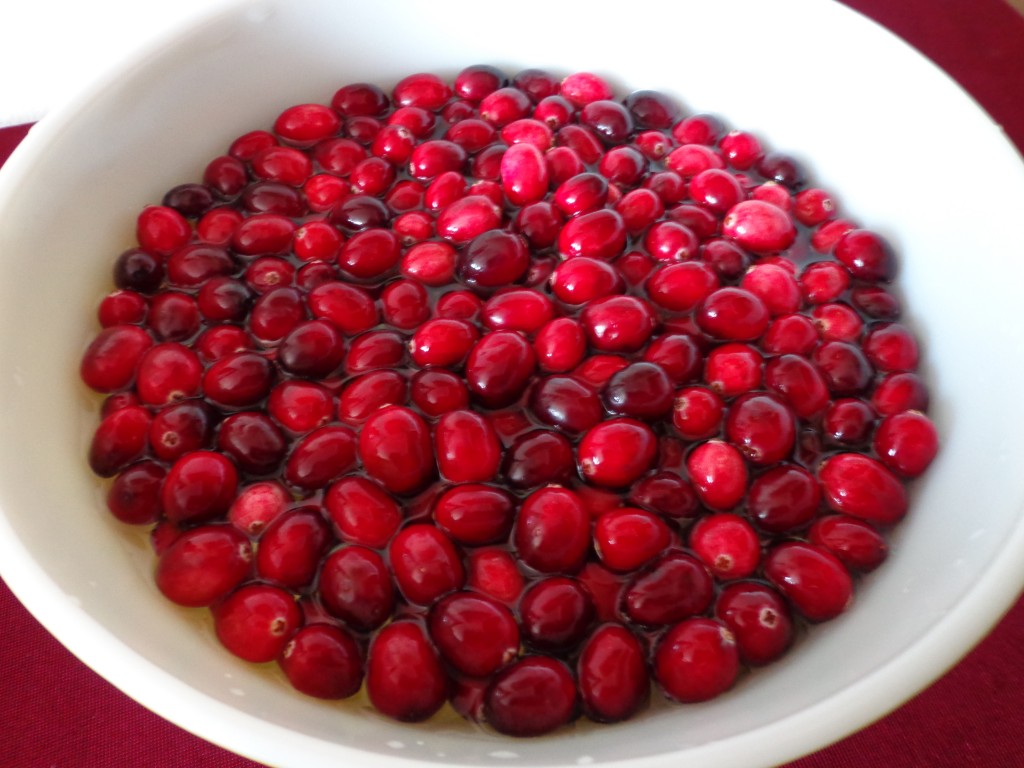 In a 4 quart pot, bring the wine and sugar, salt, cinnamon stick and tangerine peel to a boil, stirring to dissolve sugar.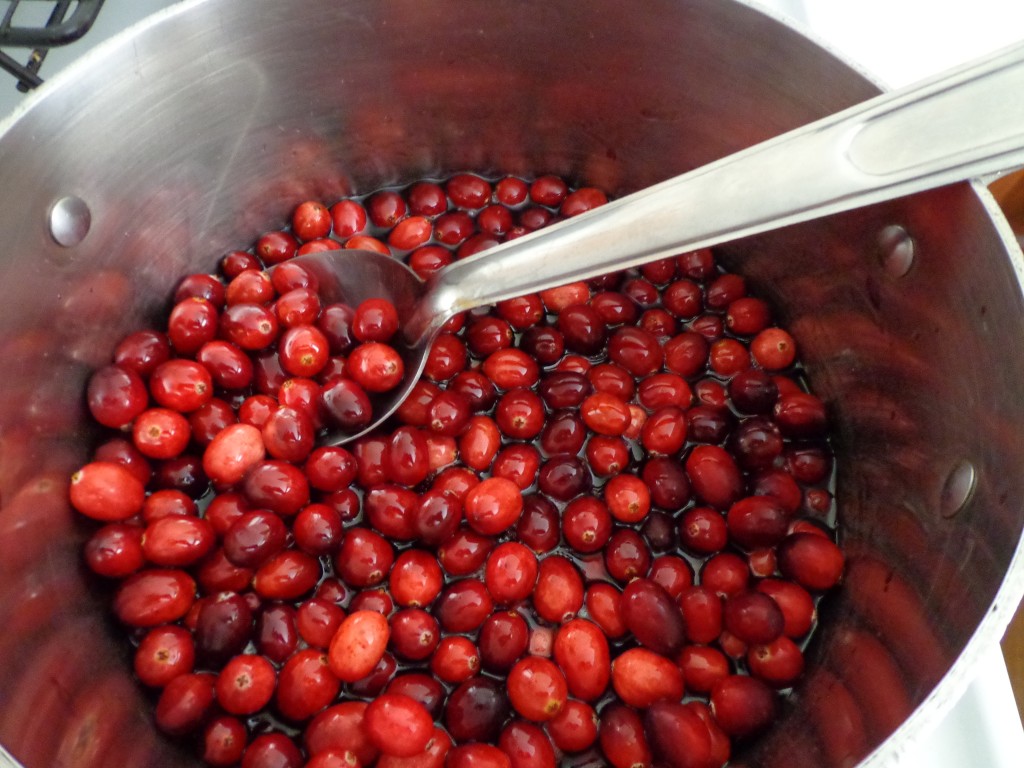 Add cranberries, bring back to a boil, then turn heat down to a simmer.  Partially cover to prevent spattering as the berries pop from the heat.  Simmer 10 minutes until all the skins pop.
Remove from the heat, fish out the cinnamon stick (which you can rinse off, dry and keep for another use).
While still hot, push mixture through a sieve or food mill to remove the skins and peels.  It will be the consistency of jam.
While still warm, pour finished sauce into jar, storage container or mold.  Cover or seal and refrigerate.
This recipe yields 12 oz of dynamite cranberry sauce.
Any leftover sauce can be stored in the refrigerator for weeks and used as a condiment or jam.