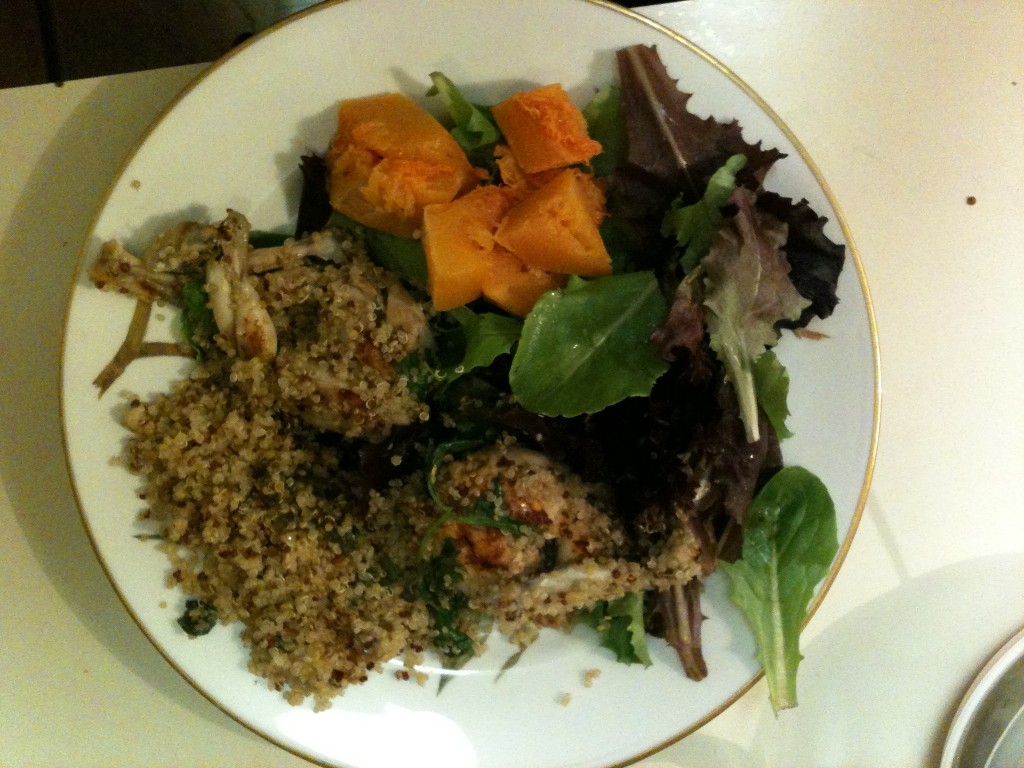 Frogs legs happens to be a particular favorite of mine…whether ala Provencal (sauteed in a garlic butter) or deep fried ala Michigan…this rather unusual fare holds a soft spot in my heart.  So imagine my surprise when my daughter, Lindsay said she bought some frogs legs at the market and was going to prepare them for dinner!  Wow!  Immediately I begged her to take photos of her preparation and send along her instructions to include here.  Lindsay is of the school of thought that says the more colors on your plate, the more nutritious and well balanced the meal.  So she prepared some quinoa, added fresh baby greens and a roasted butternut squash to round out the protein.  Pretty plate!  Yummmm  looks delicious!
Serves 2
Ingredients
4 pairs med/large frogs legs (total weight = 0.62lbs)
2 TBSP butter
2 cloves garlic
1 cup cooked quinoa (here I am using a mix of red and white quinoas)
pinch red pepper flakes
2 handfulls of cilantro leaves
juice of 1/2 lemon
salt to taste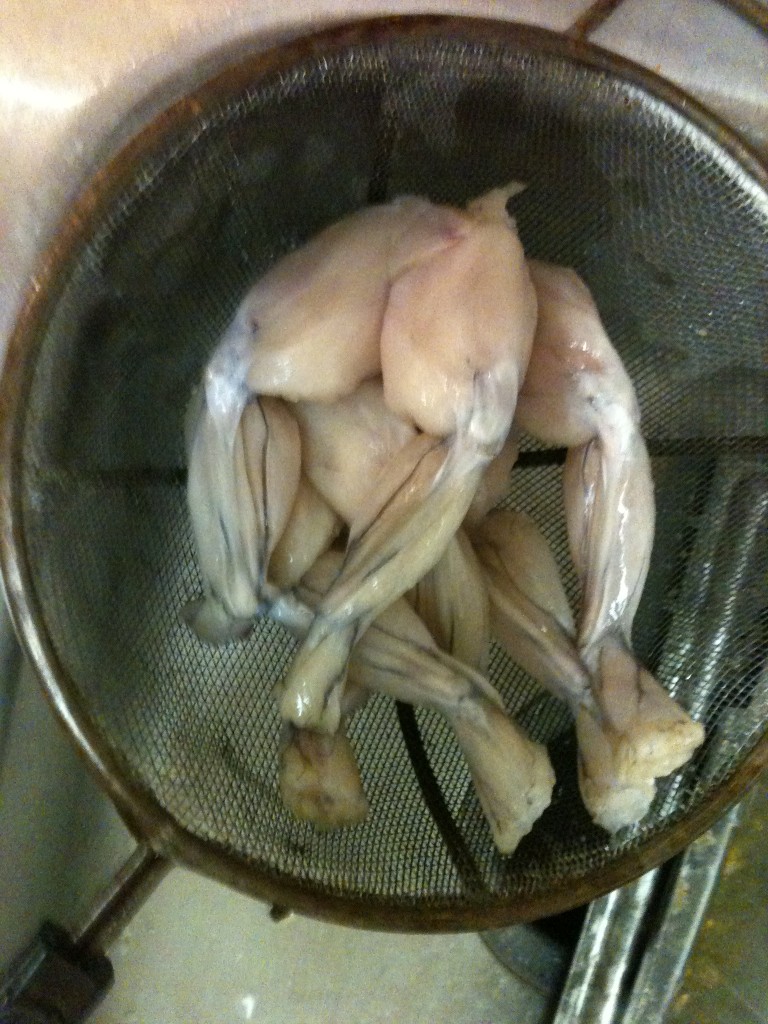 * rinse frogs legs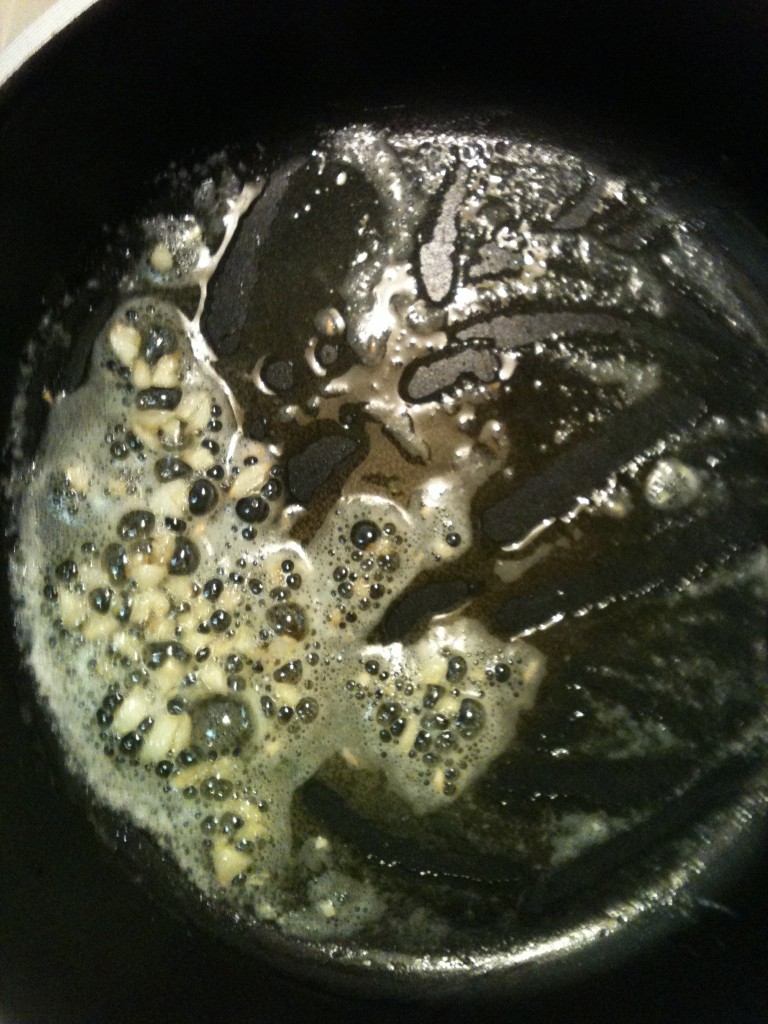 * in large skillet, sauté butter and minced garlic until fragrant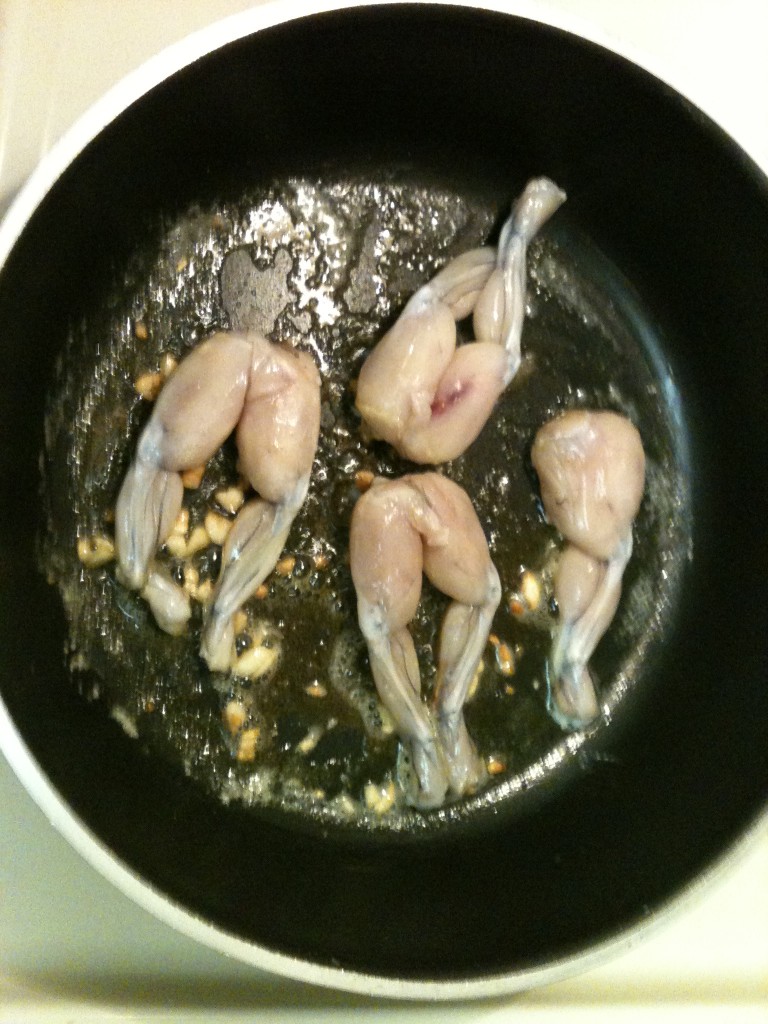 * add frogs legs, sautée 4 mins each side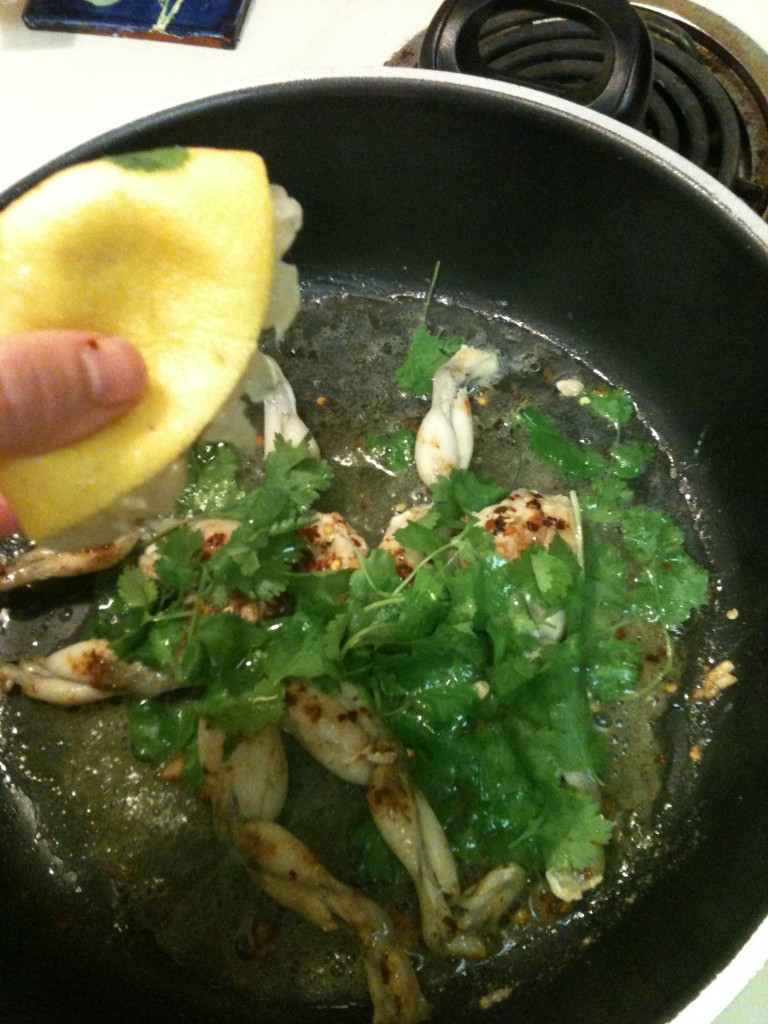 * add red pepper flakes, cilantro and lemon juice when there is a few minutes left on side 2
* once cooked, turn off heat and add cooked quinoa to absorb the sauce
*serve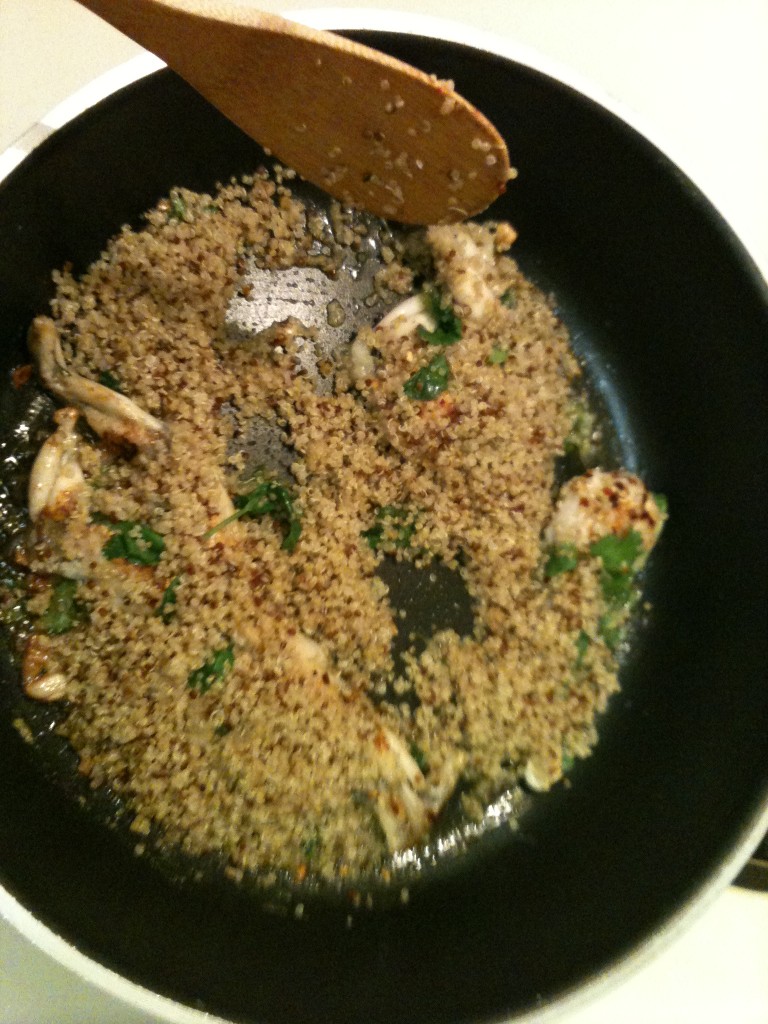 I paired it with some salad greens and roasted butternut squash for color.