I've had two 8 oz bricks of Philly cream cheese sitting in my frig since Thanksgiving…what to do?  Having a recent yen for cheesecake, but knowing 16 oz was not quite enough for a cheesecake….imagine my surprise when my bank colleague, Nancy Fox suggested that mini-cheesecakes were not only easy to make, but froze well, and provided just enough of a treat to satisfy one's rich sweet tooth!  A perfect solution!
Here is her simple recipe and technique.  Since I only had oreo sandwich cookies on hand, instead of her vanilla wafers, I used those.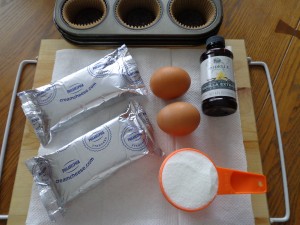 Ingredients:
16 oz cream cheese
1/2 cup granulated sugar
2 large eggs
1 teaspoon vanilla
12 oreo cookies or vanilla wafers
Preheat oven to 325 degrees.
Blend the cream cheese, sugar, eggs and vanilla in a food processor until smooth.
Line a cupcake pan with 12 papers and drop a cookie into the bottoms.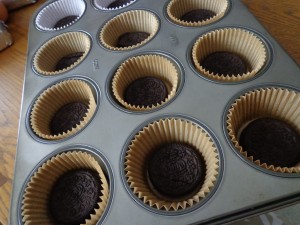 Pour the cream cheese mixture evenly into the 12 cupcake papers.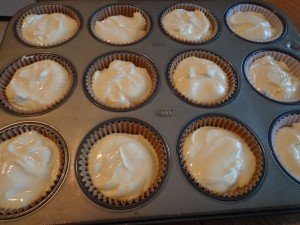 Bake for 25 minutes.
Cool and top with favorite fruit topping, or freeze in airtight container.