MAPLE TAPIOCA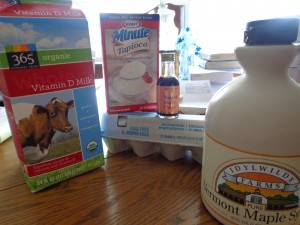 Ingredients:
1/3 cup real maple syrup, Grade A Dark Amber or B for more intense flavor
3 tablespoons Minute Tapioca
2 3/4 cups milk
pinch of sea salt
1 egg, well beaten
l teaspoon natural maple flavor by Boyajian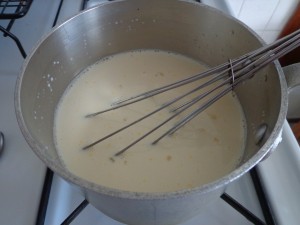 In a 3 qt sauce pan, mix maple syrup, milk, salt, tapioca and egg with a wire whisk and let sit for 5 minutes.
Cook on medium heat, whisking constantly until the mixture comes to a full boil (a boil that doesn't stop bubbling when stirred).  Immediately turn off heat and remove from the burner.  Stir in maple flavor.
Pour into a heat-proof container which you can cover and refrigerate after 20 minutes when cooled.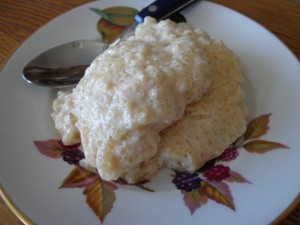 Tapioca can be served warm or cold.  I prefer mine cold.  Sprinkle generously with your favorite nuts or granola.