White Chocolate Chip Macadamia Nut Cookies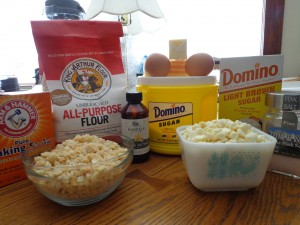 Ingredients:
1 cup unsalted butter, room temperature
1 1/2 cups granulated sugar
1 cup light brown sugar, packed
2 eggs, room temperature
1 1/2 teaspoons vanilla extract
3 cups all purpose flour
1 teaspoon baking soda
1 teaspoons salt
2 cups white chocolate chips
8 oz macadamia nuts, chopped
Preheat oven to 350 degrees F.  Line cookie sheet with parchment.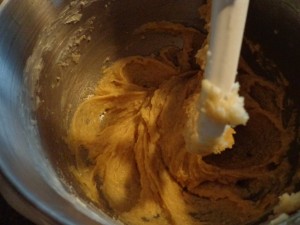 Cream butter and sugars 2 minutes until fluffy.  Add vanilla then eggs, one at a time, mixing after each.  Mix in flour, baking soda and salt.  Stir in chips and nuts and mix.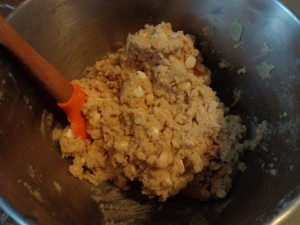 Drop by heaping tablespoon onto cookie sheet.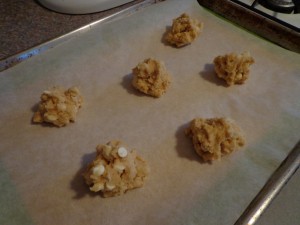 Bake 20-25 minutes, until golden brown.
Or shape into logs, wrap with plastic wrap and freeze.