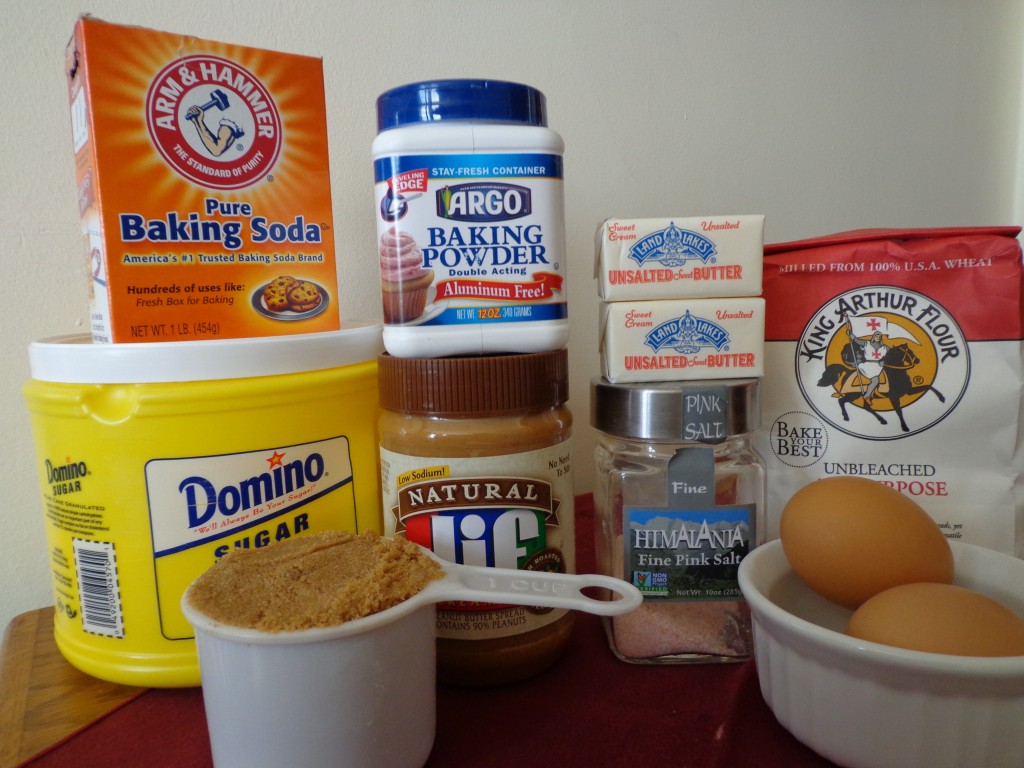 Ingredients:
1 cup unsalted butter, at room temperature (2 sticks or 1/2 lb)
1 cup peanut butter (either smooth or chunky)
1 cup granulated sugar
1 cup dark brown sugar
2 large eggs
2 1/2 cups flour
1 1/2 teaspoon baking soda
1 teaspoon baking powder
1/2 teaspoon salt
large marshmallows
In a large mixing bowl, cream butter with sugars until combined.  Add peanut butter and eggs and mix.  Add flour, salt, baking soda and baking powder.  Mix only until combined.
Shape into logs and wrap in plastic wrap.  Refrigerate 30 minutes.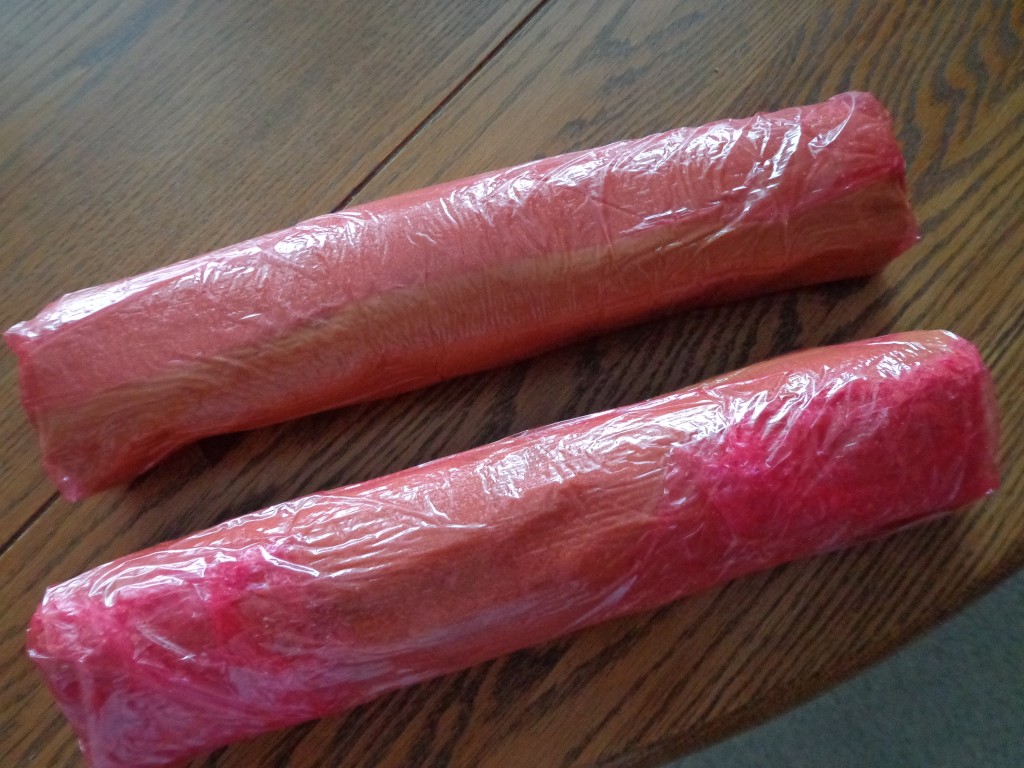 Preheat oven to 350 degrees.  Slice cookie log thinly and place on buttered (or parchment lined…or silicone sheeted) cookie sheet 2 inches apart.  Bake one batch for a total of 12 minutes.  Cool.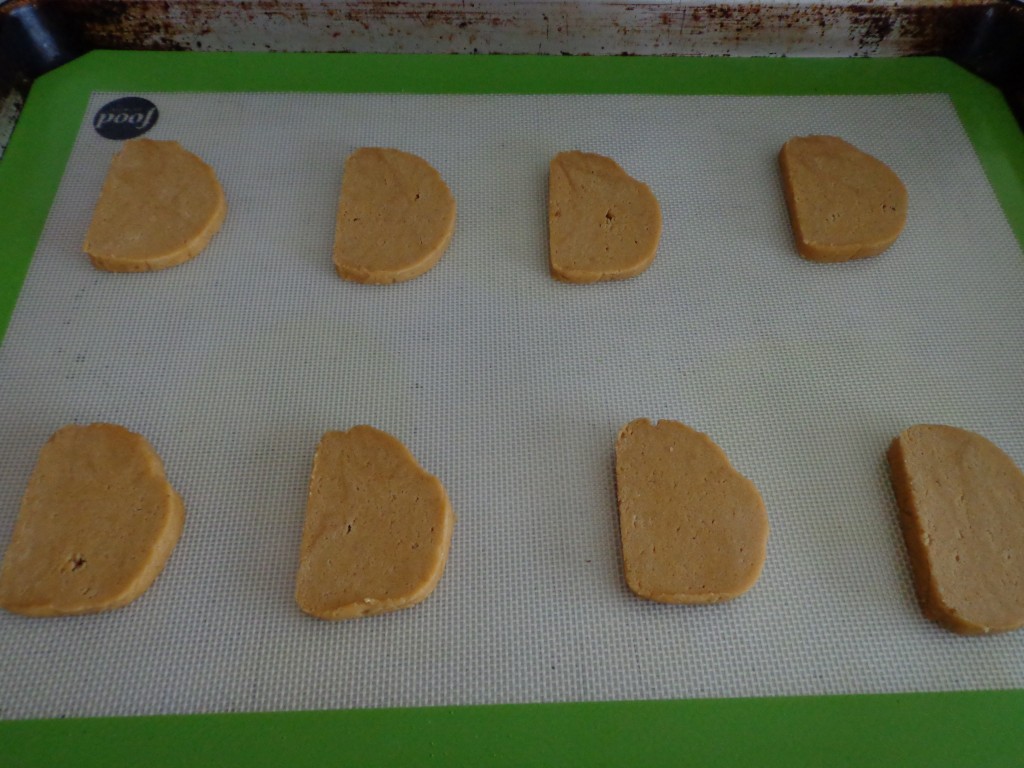 Now thinly slice a second batch of cookies and remove cookie sheet from oven after 10 minutes, place marshmallow on top of half the cookies and return to oven for 2 minutes more.  Marshmallow will begin to melt and look puffy, but won't lose its shape.  Remove from the oven.  With back of silicone spatula, press down gently on each marshmallow to flatten slightly while hot…then place an already cooled cookie half (from the first batch) on top.  It's important to use a cooled cookie that has had time to stiffen and will retain it's shape when pressed onto the hot marshmallow.  Smush a wee bit to spread melty marshmallow all over the inside of the cookie sandwich….but don't press down too hard as you don't want to flatten the sandwich!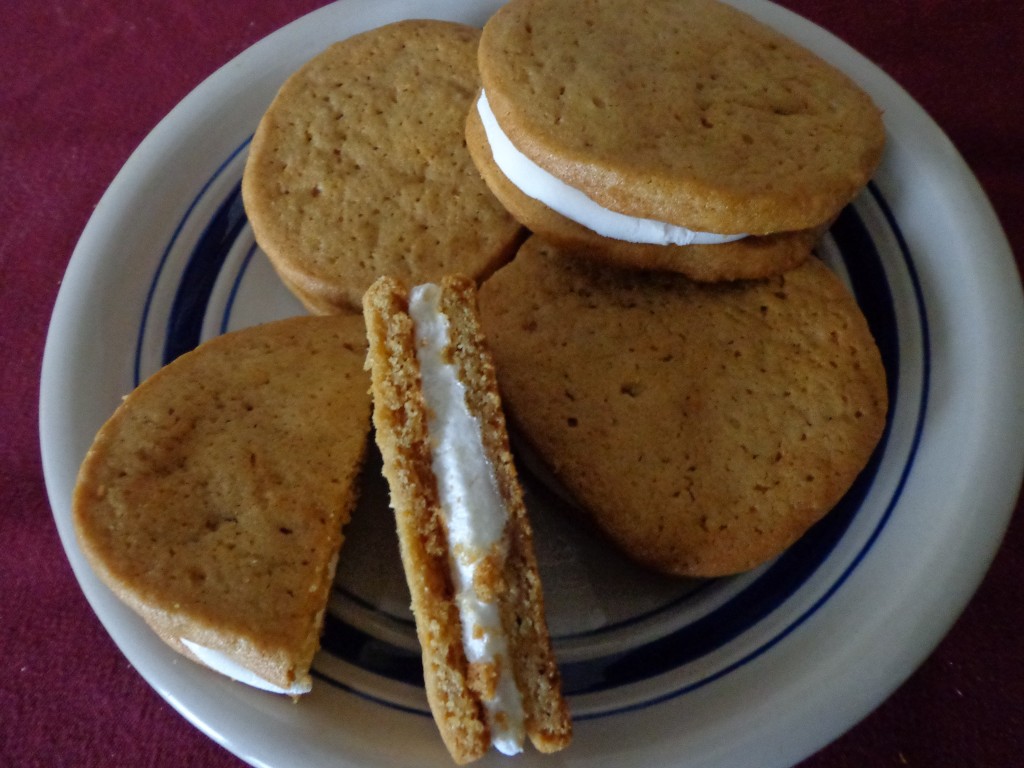 These are going to disappear like magic, so be prepared with plenty for your gang! Delish!