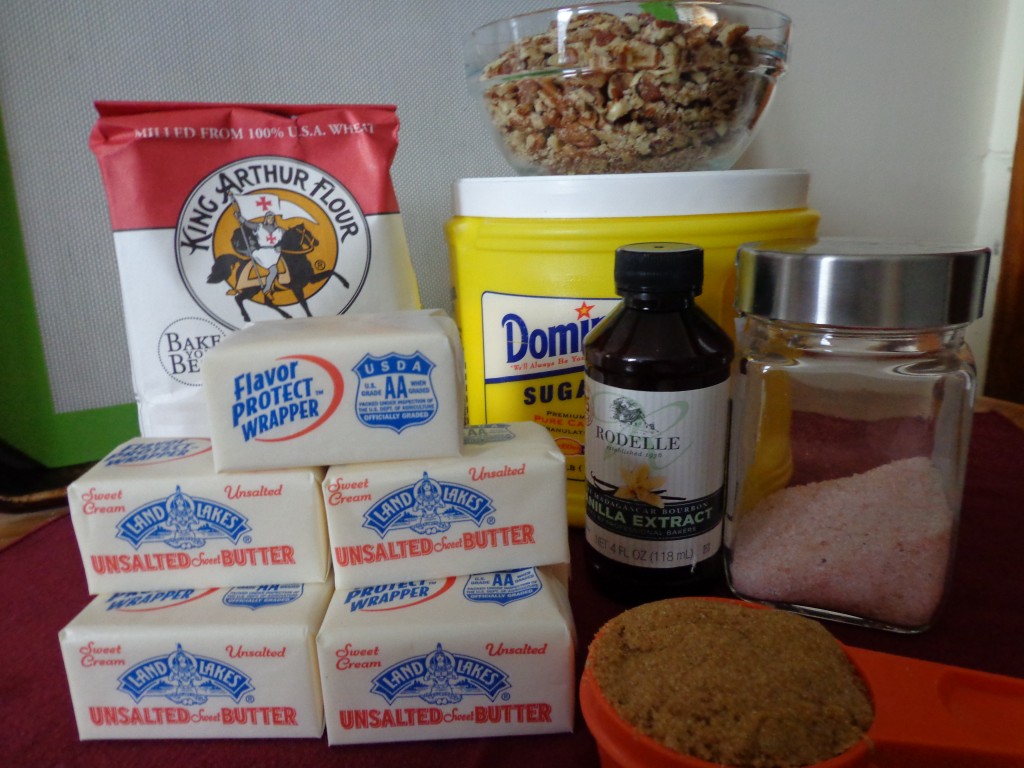 Ingredients:
3 sticks of unsalted butter, room temperature (3/4 lb)
1 cup sugar
1/4 cup dark brown sugar
2 teaspoons vanilla extract
3 1/2 cups all purpose flour
1/2 teaspoon salt
2 cups chopped pecans, toast 8 minutes @ 325 degree oven, cool
In a stand mixer fitted with the paddle attachment, cream butter and sugars until incorporated.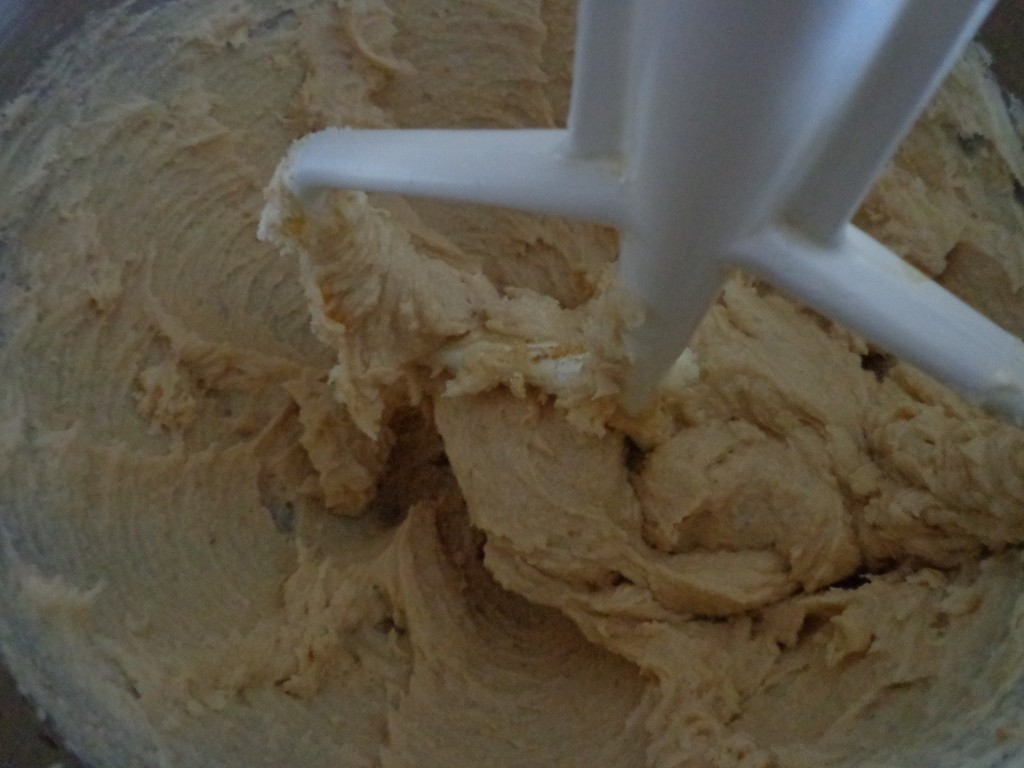 Add vanilla and mix another minute.  Add flour and salt.  When combined, add pecans.  When dough comes together, stop mixing.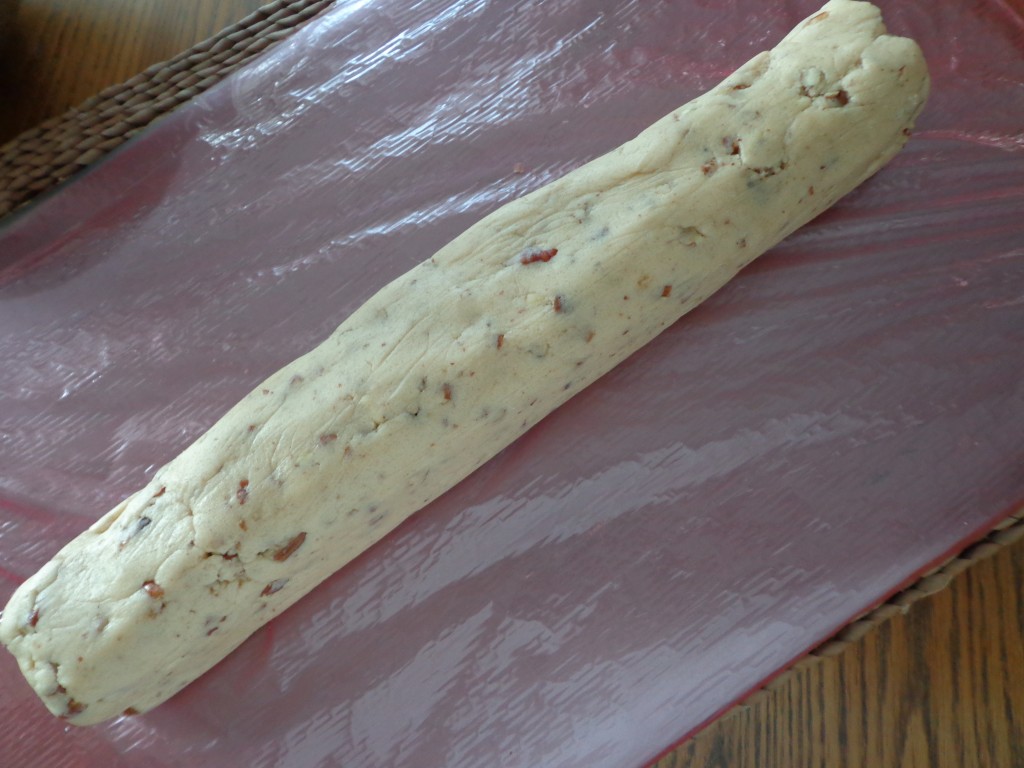 Divide into freezeable logs and wrap in plastic wrap.  Refrigerate for at least 30 minutes, or freeze in a freezer bag.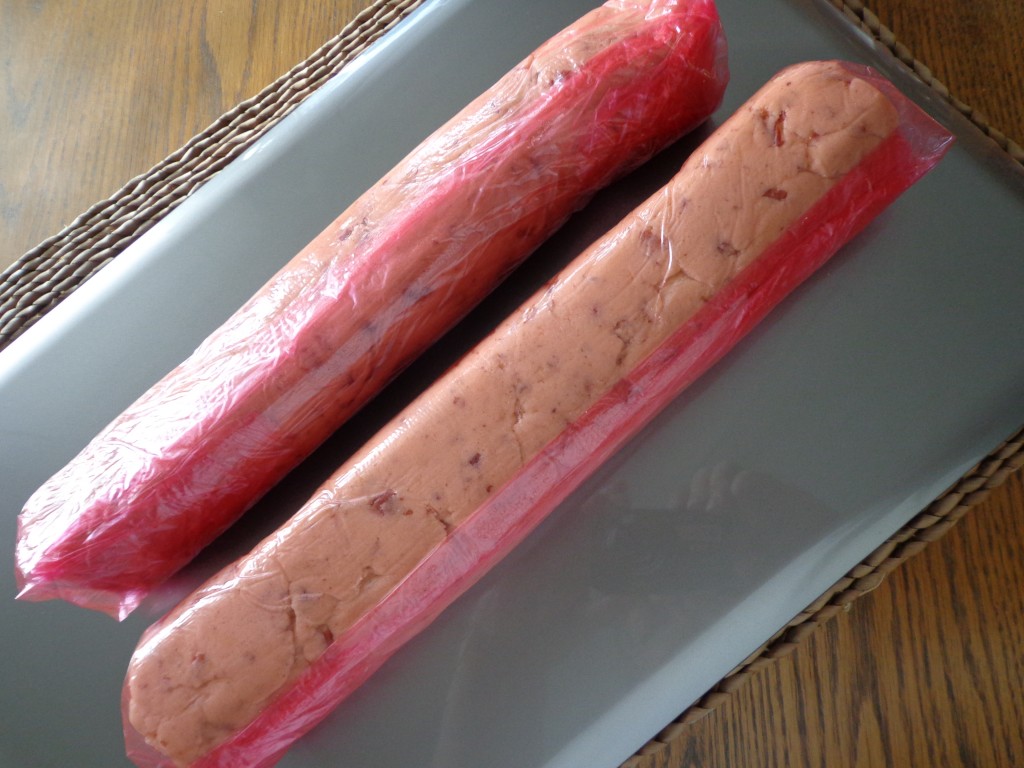 Preheat oven to 350 degrees.  Line cookie sheet with parchment or a silicon sheet.
Thinly slice chilled (or frozen) dough.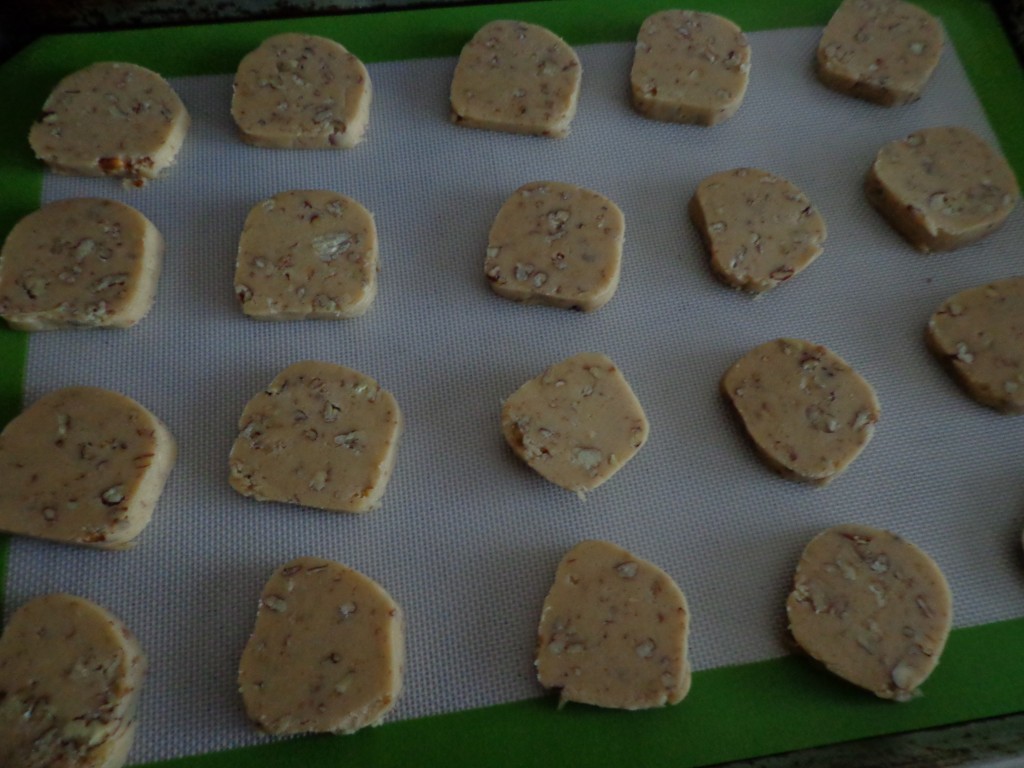 Bake for 9 minutes and rotate pan in the oven.  Bake 9 minutes more.  Cookies will not spread much.  They should be pale and barely browned at the edges.