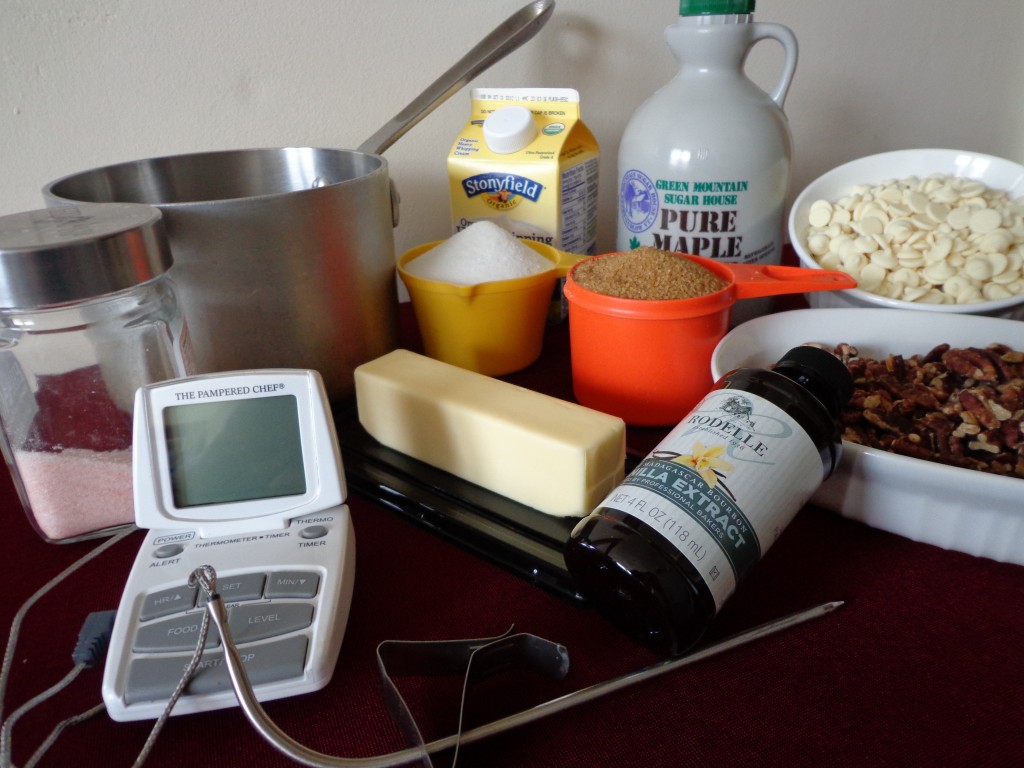 Ingredients:
1 cup white sugar
1 cup light brown sugar
1 cup heavy cream
1/2 cup unsalted butter (1 stick)
scant 1/2 tsp salt
1 cup real maple syrup (grade B amber has more flavor)
1 1/2 cup white chocolate pieces
1 1/2 cup toasted pecans, cooled and chopped
2 tsp vanilla extract
Butter 8″ dish.  I also lay two strips of parchment paper crosswise in the pan with plenty of overlap, then butter those as well, to make removal of the solid fudge easier later.
Generously butter the inside of a 4 qt saucepan (to allow sugar crystals to slide down into the mixture as it heats up).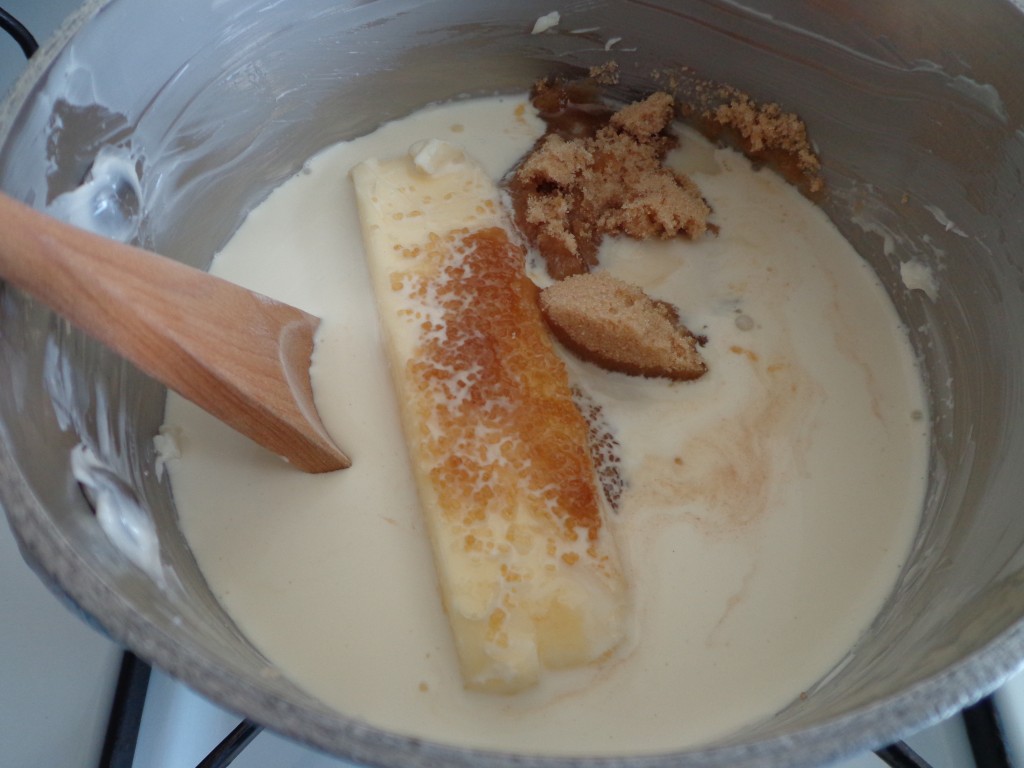 Combine sugars, cream, butter, salt and maple syrup in saucepan and slowly bring to a boil over medium low heat, stirring with wooden spoon gently just until the butter melts and the sugar dissolves.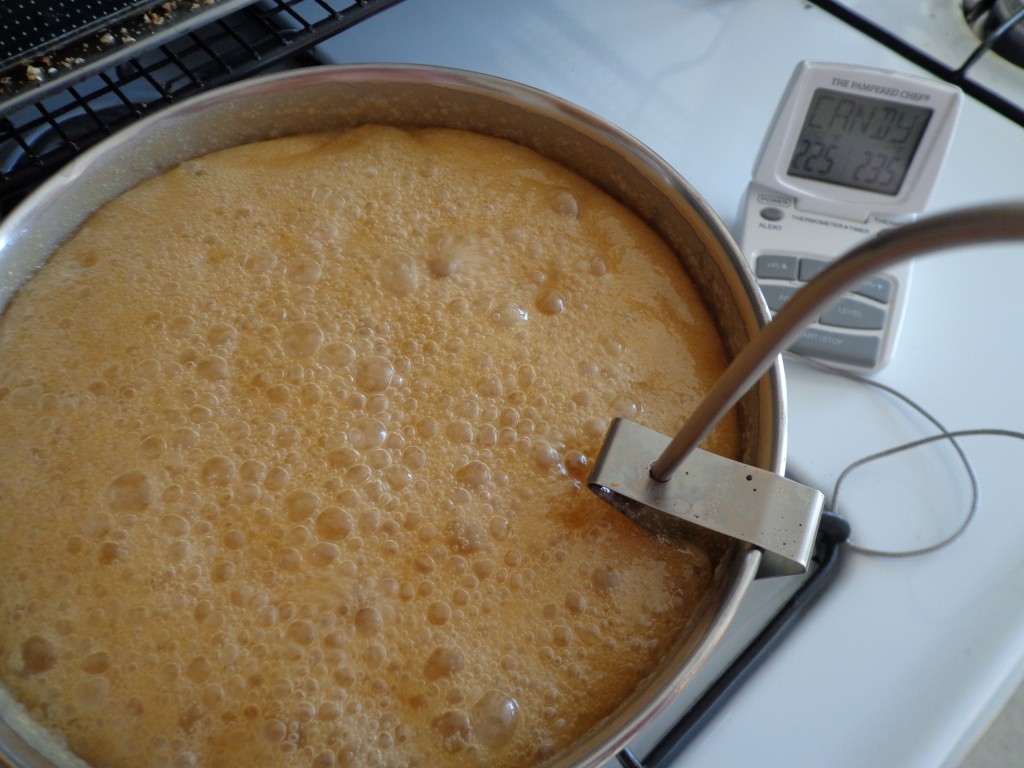 Now insert candy thermometer and continue to heat without stirring to 235 degrees, ~ 20-25 minutes.
In mixing bowl, combine white chocolate pieces and vanilla.
Immediately upon reaching 235 degrees, remove the hot sugar syrup from the heat and pour it over the white chocolate in the mixing bowl.  Quickly whisk to melt the white chocolate.
Now re-insert the candy thermometer and let stand to cool down to 110 degrees without further stirring, ~40-50 minutes.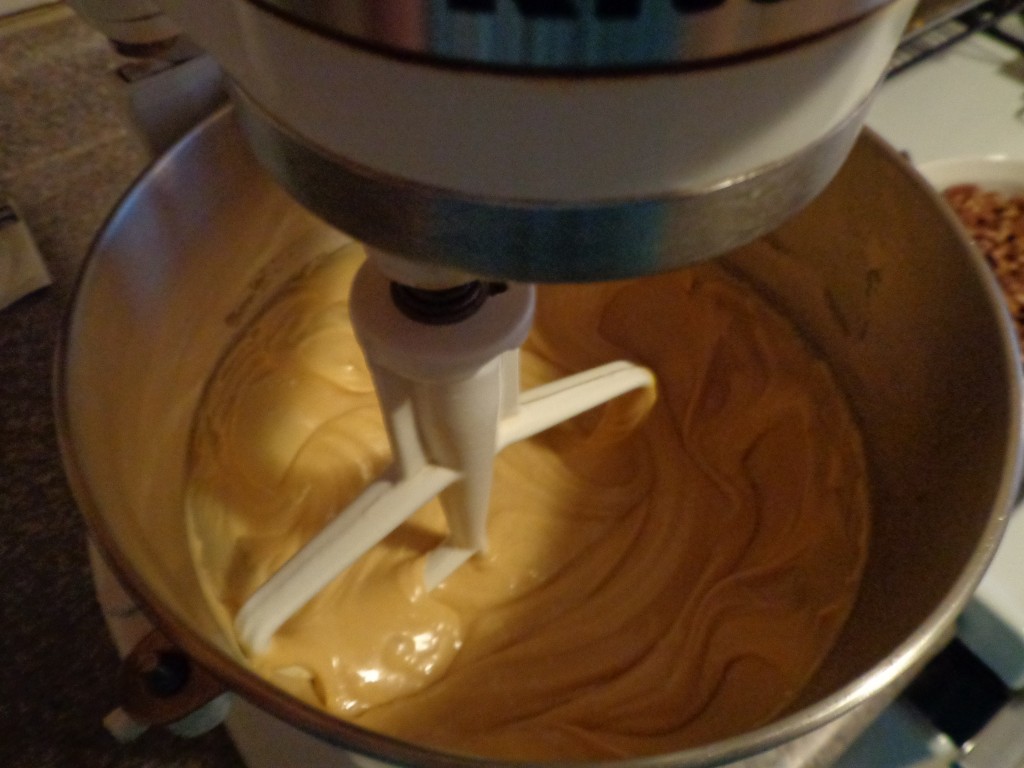 At this point, remove the thermometer and beat until the fudge becomes very thick and starts to lose its gloss, ~ 10 minutes.
Stir in pecans.  Immediately pour into buttered dish.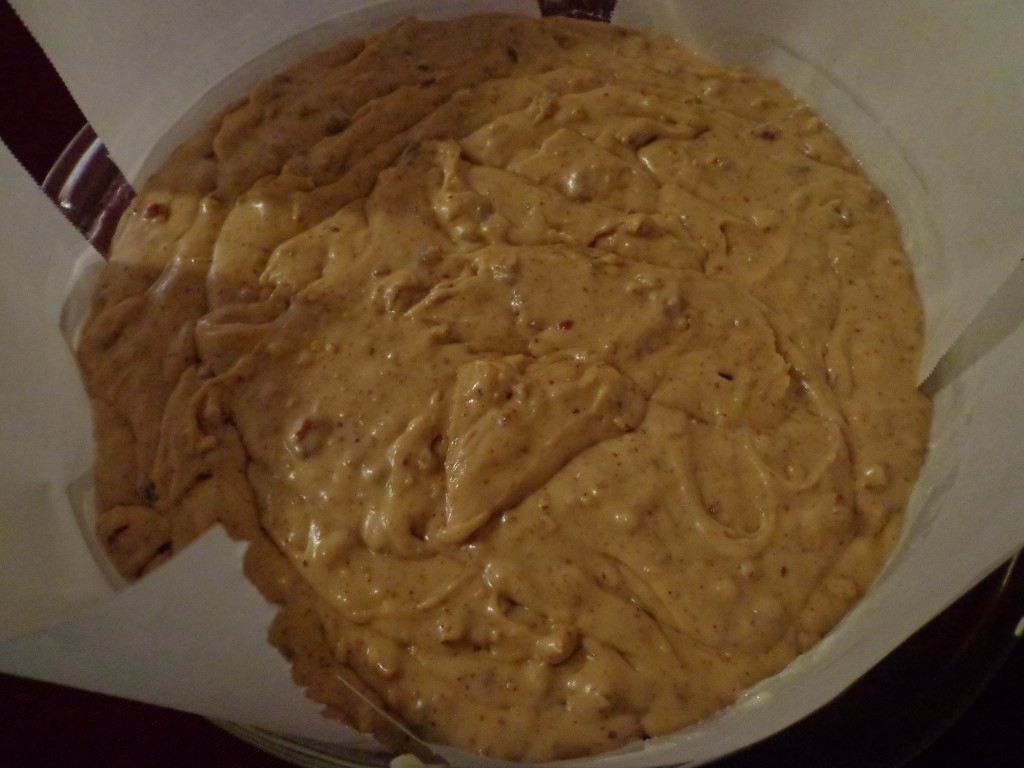 Allow to cool for several hours, or overnight in refrigerator.  Using parchment, lift solid fudge from the dish and cut into serving pieces.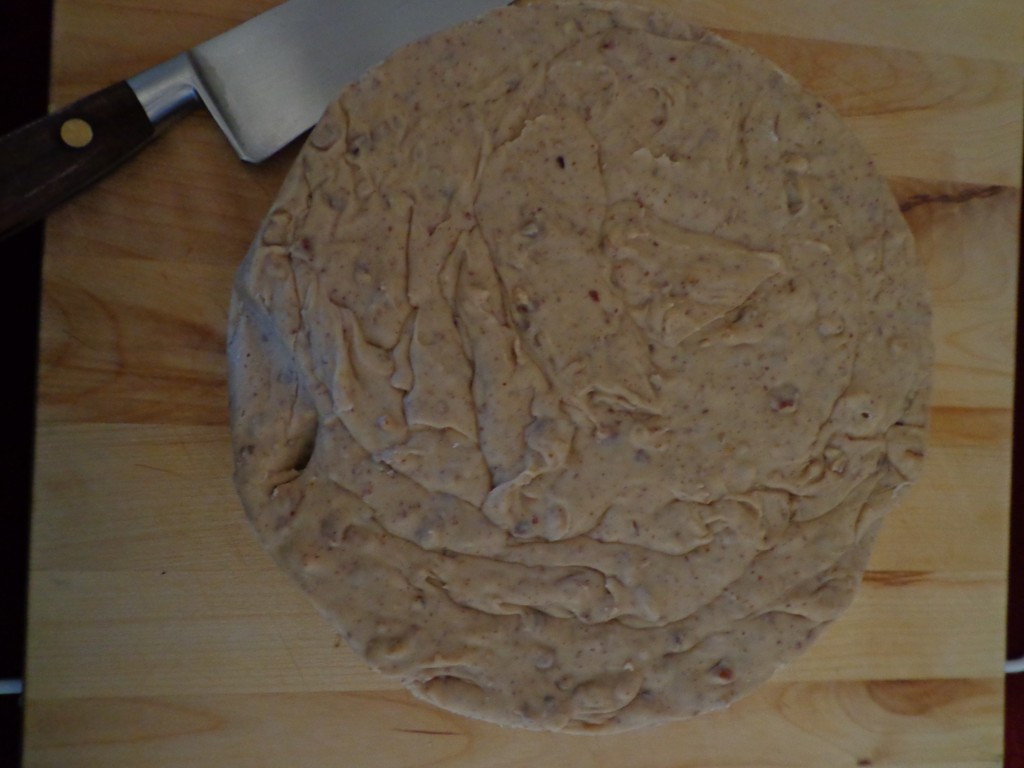 Store, covered tightly.  Freezeable.