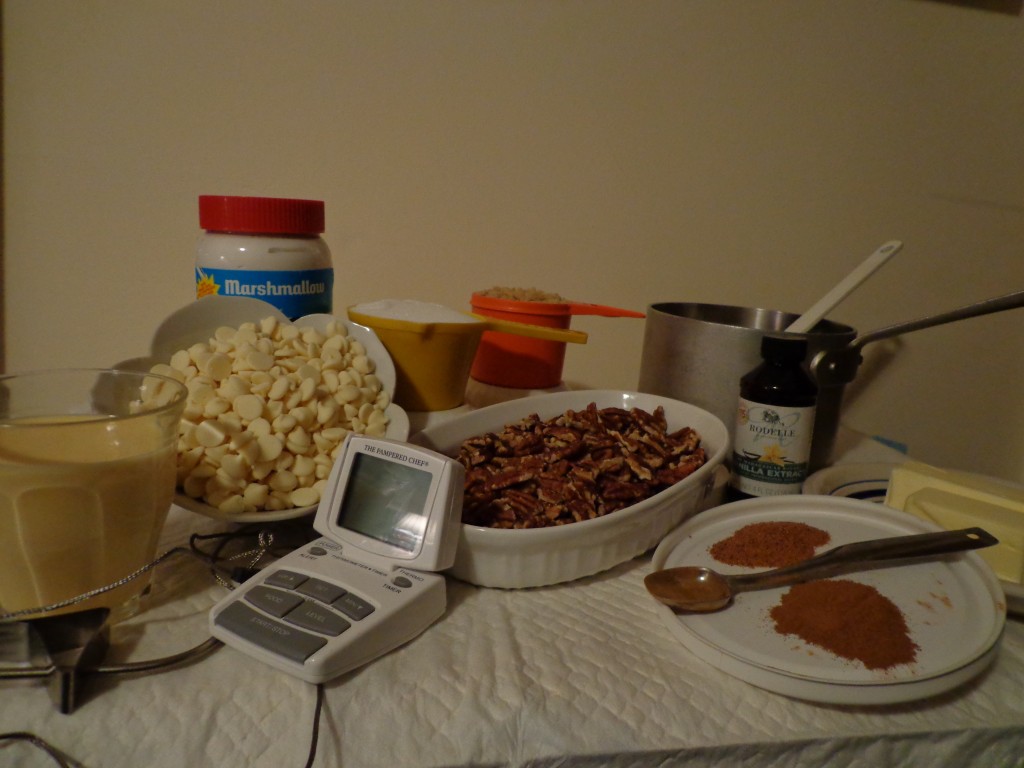 Ingredients:
3/4 cup unsalted butter (1 1/2 sticks)
2/3 cup eggnog
1 cup white sugar
1 cup light brown sugar
1 tsp ground cinnamon
1 tsp ground nutmeg
2 cups white chocolate pieces (12 oz)
1  7 oz jar Marshmallow Fluff or cream
1 tsp vanilla extract
1 1/2 cup pecans (toasted 8 minutes in a 325 degree oven) chopped
Butter an 8″ dish.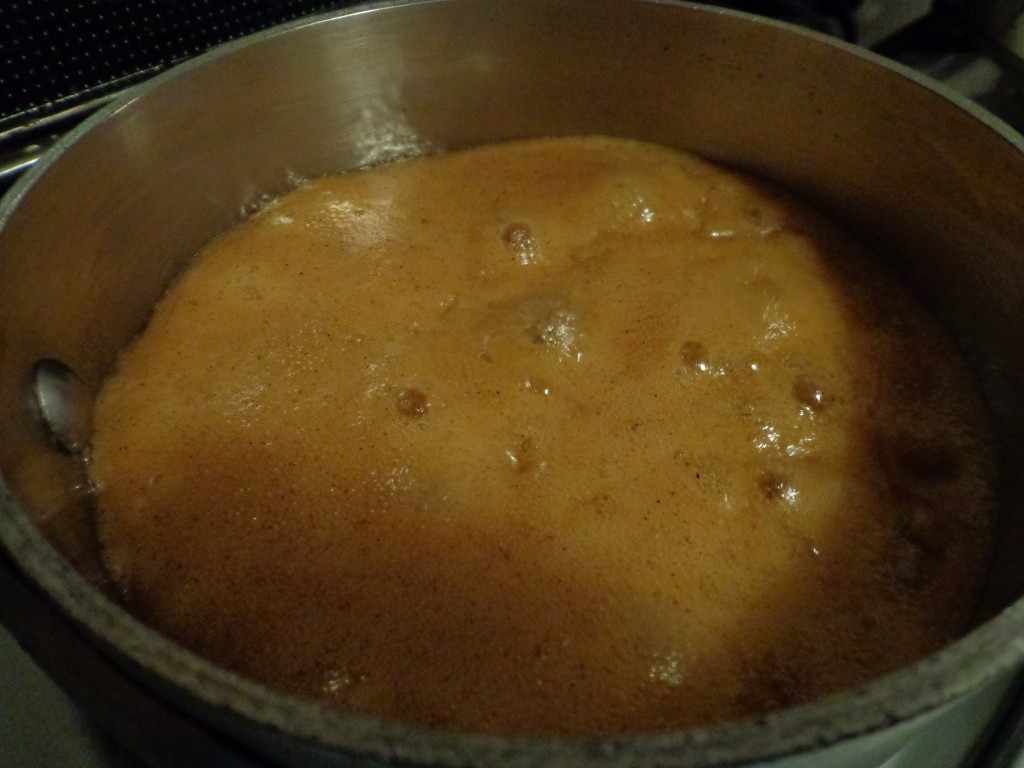 Butter the inside of a tall, heavy 4 qt saucepan to encourage any stray sugar crystals on the sides to slide down into the mixture during the boiling.  Melt the butter with the eggnog, sugars and spices over medium, stirring gently until butter melts.
Once the mixture starts to boil, quit stirring and clip on candy thermometer.  Allow to boil for about 20 minutes until the temperature reads 235 degrees.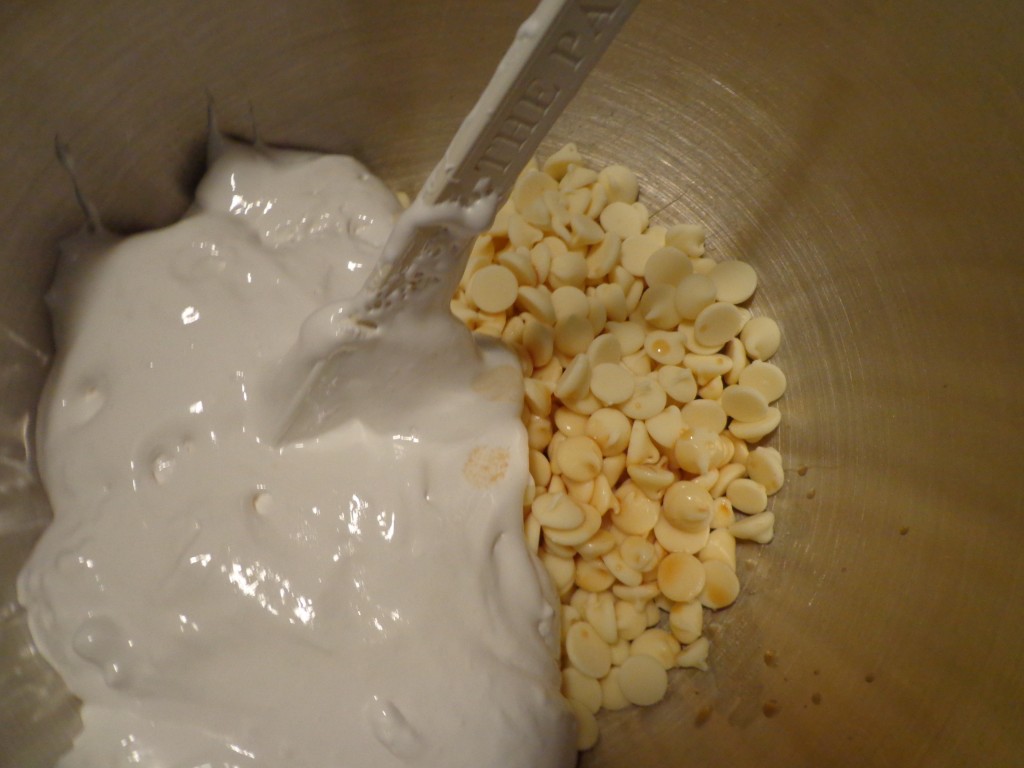 Meanwhile, place white chocolate, marshmallow and vanilla into a mixing bowl.
Immediately remove the boiling mixture once it reaches 235 degrees and pour over the white chocolate/marshmallow/vanilla in the mixing bowl.  Stir gently with a wooden spoon or heat-proof spatula to encourage all the ingredients to melt together until incorporated.  Then stop stirring and return the candy thermometer to the confection and let sit until it reads 110 degrees.  Now beat with your mixer for about 10 minutes until the fudge loses its gloss and thickens.  Sprinkle in your cooled, toasted pecans and pour into your buttered dish to set for several hours.  Don't bother to smooth the top as the eye appeal of fudge is increased by that 'homemade rustic' look.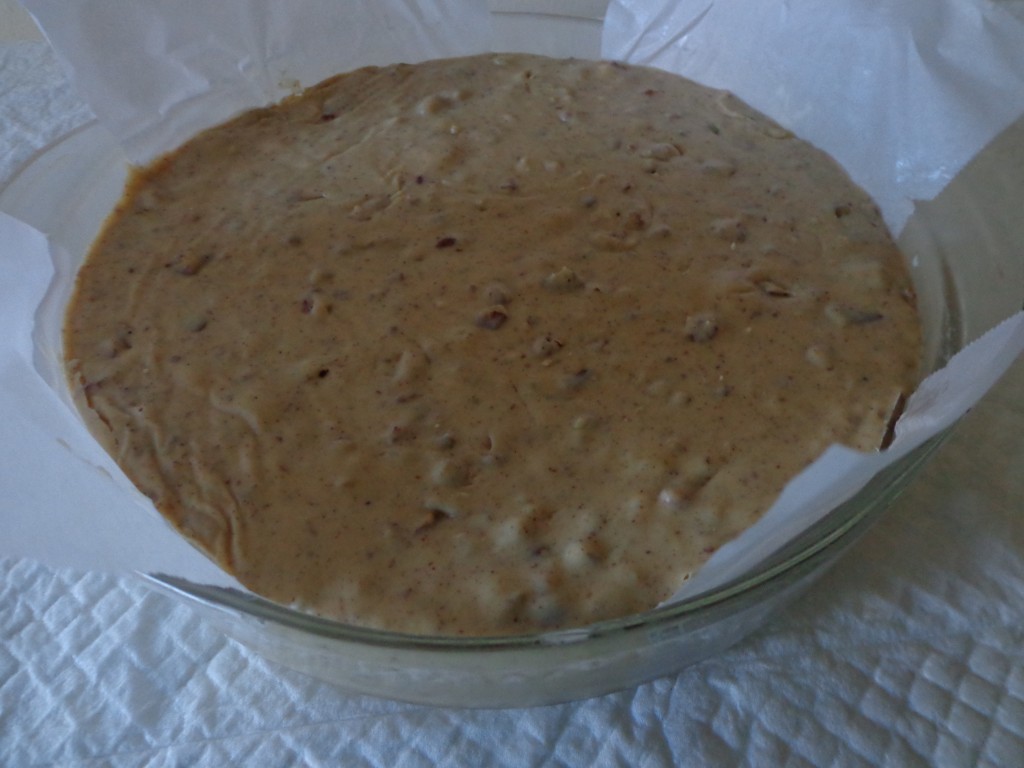 Cut into bite-sized pieces to serve.  This freezes well for several months.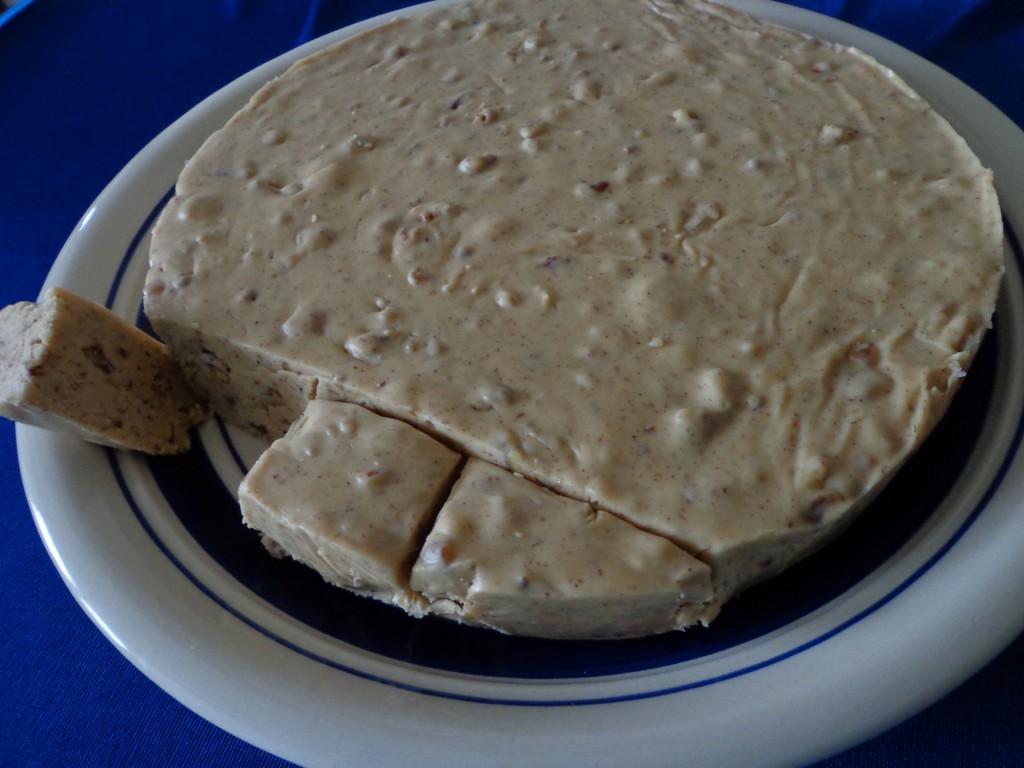 If you notice your frozen fudge supply dwindling mysteriously, check your house for a fudge phantom!