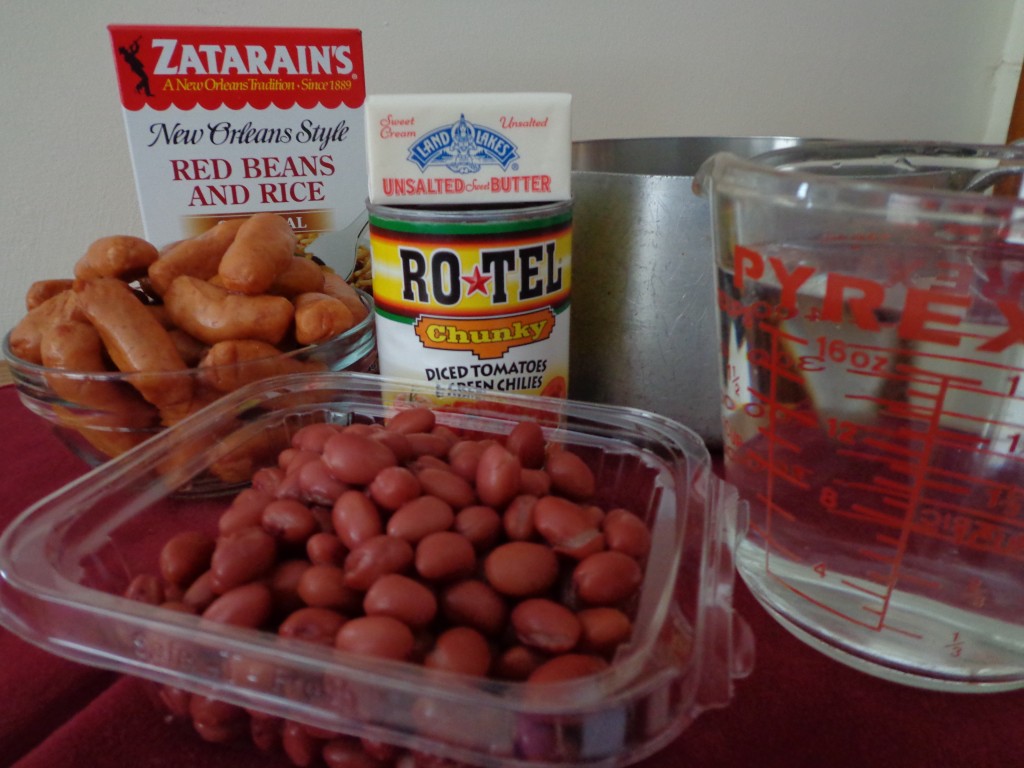 Ingredients:
1 package of your favorite Red Beans and Rice mix (I like Zatarain's New Orleans Style Red Beans and Rice)
1  14 oz package of mini Kielbasa sausage (my family refers to them as "lil dicks")
1  10 oz can of Rotel tomatoes
1  15 oz can of Red Kidney Beans (drained)
Either fry the sausage in a skillet until deliciously browned all over, or line a cookie sheet with parchment paper and roast the sausage in a 350 degree oven for 15 minutes, shaking midway to brown all over.  The greasy parchment can be discarded and prevents you from having to scrub the cookie sheet afterwards.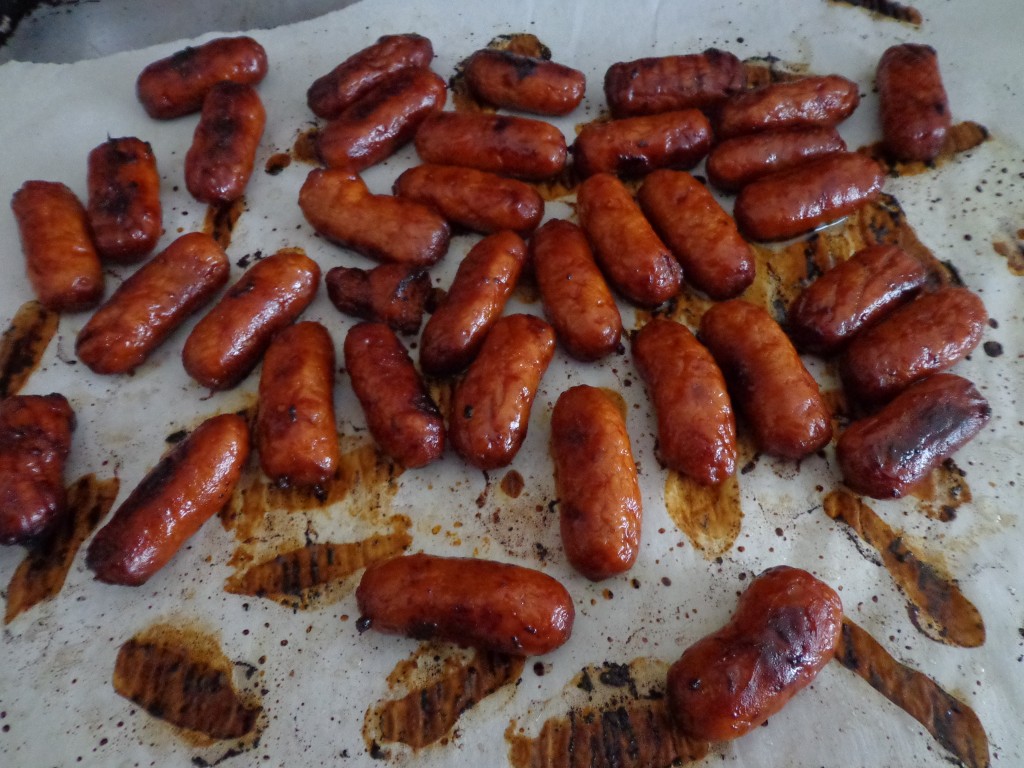 Meanwhile in a 4 qt pot or dutch oven, measure out the liquid called for on the package, add the whole can of Rotel tomatoes and the rice and spices.  You can let this all soak for 20 minutes to several hours, depending on time of day…but it's not necessary.  I find the pre-soak makes for a creamier version of the dish.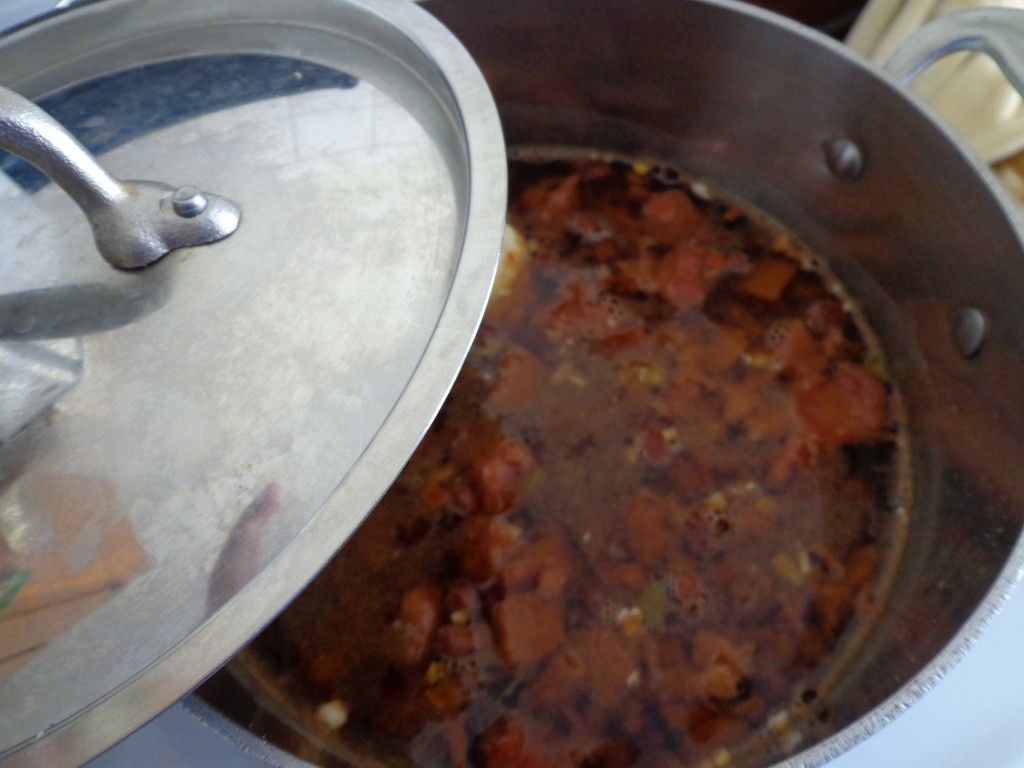 Half an hour before I plan to serve dinner, I add the caramelized sausage to the pot and begin the cooking process according to the package…mainly bringing the pot to a boil uncovered, then turning it down to a simmer covered for 25 minutes.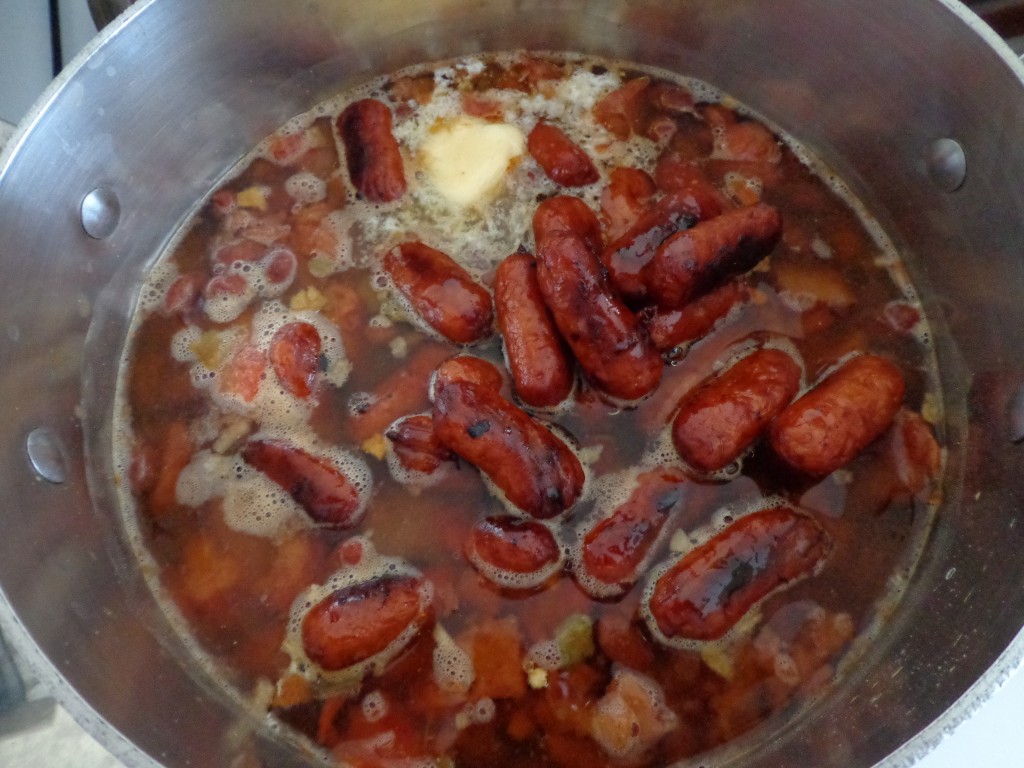 The last 5 minutes I toss in the drained red kidney beans and stir to heat them through.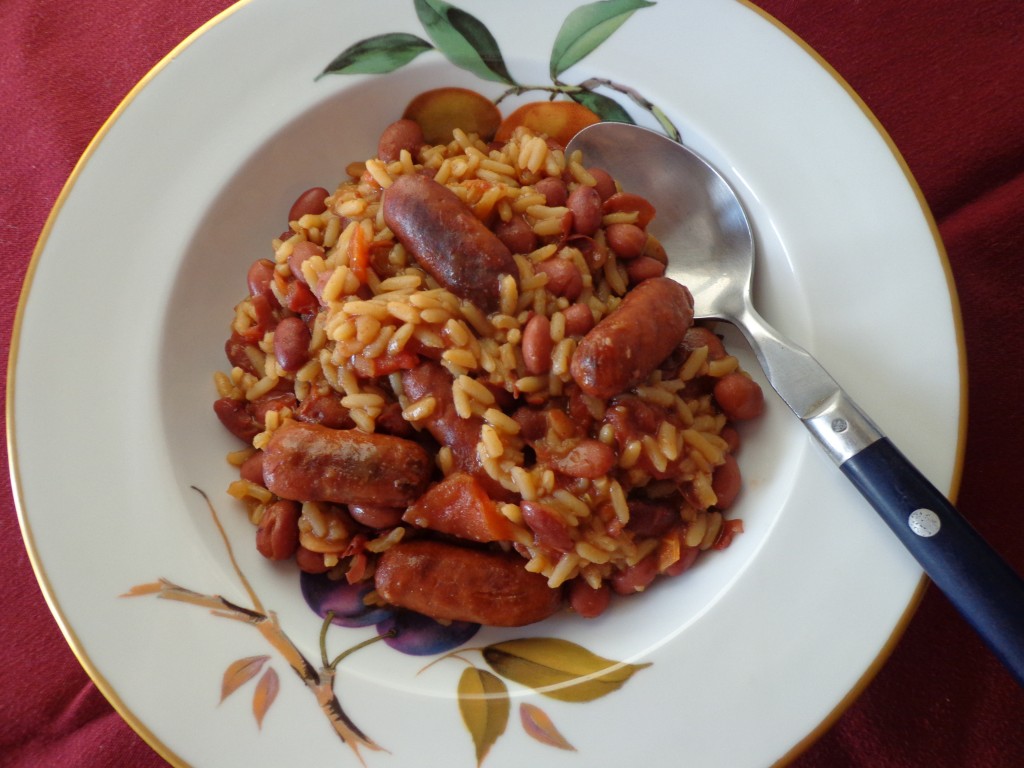 Serve hot with veggies or a salad.  Very comforting!