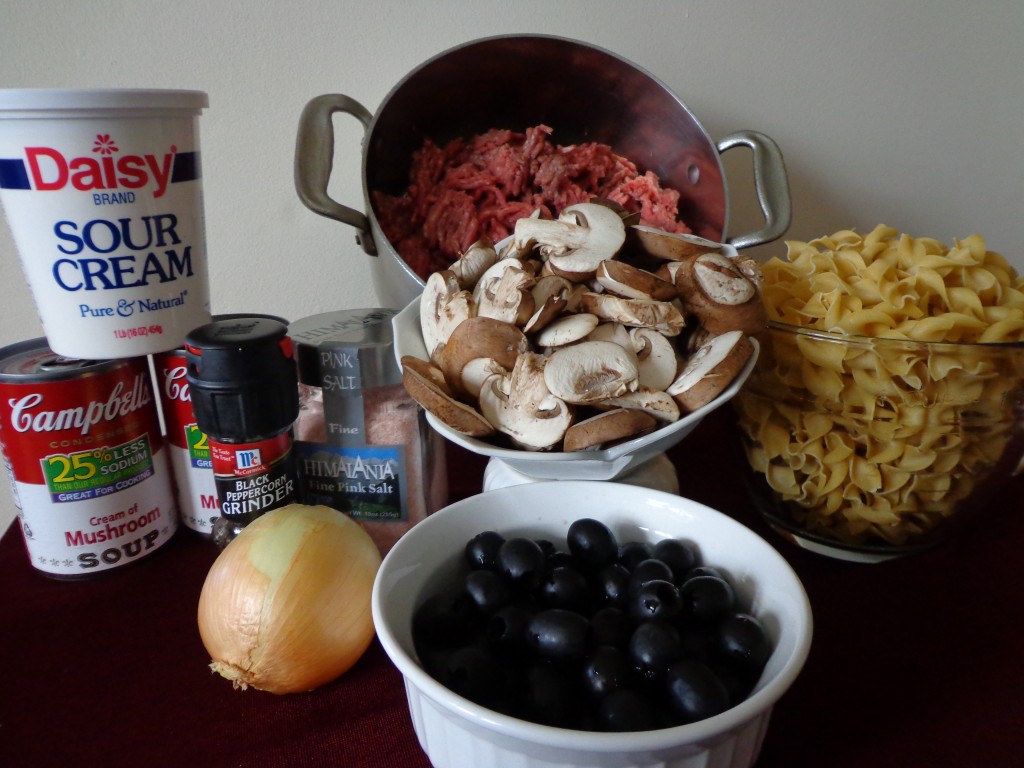 Ingredients:
2 lb lean ground beef (I use organically raised)
1 medium onion, diced
1 lb sliced mushrooms (these are baby bellas)
2 cans condensed cream of mushroom soup
1 pint sour cream
1 large can small pitted black olives
salt & pepper to taste
8 oz broad or medium egg noodles
Boil noodles according to instructions on the package, al dente.  Drain.
In dutch oven or very large skillet, brown the beef, add the onions, then the mushrooms. When beef is browned, onions are translucent and mushrooms are cooked, about 10 minutes, drain off the excess fat, add the soup and drained olives.  Stir and heat through.  Add sour cream and correct seasonings.  Add cooked noodles and combine.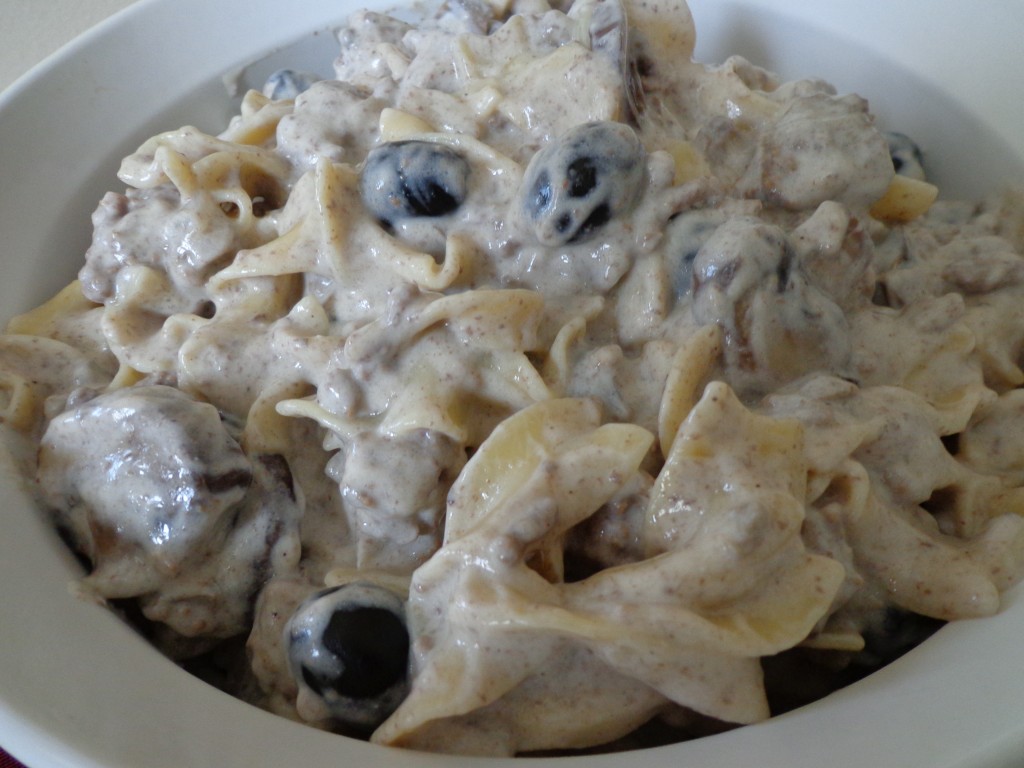 Pour into casserole dish and bake @ 350 degrees just for 30 minutes to heat through.
Serves a crowd, but can be frozen.