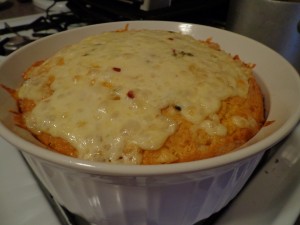 If you love corn, then you already know there is a plethora of corn pudding and corn casserole recipes flooding the internet.
Here is my version for a quick and easy corn-lover's casserole, great as a side dish to any dinner.  Similar to cornbread, but filled with lots of corn and cheese.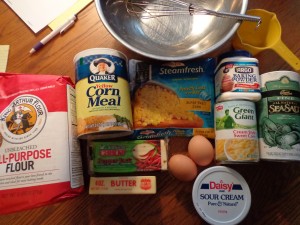 Ingredients:
1 1/4 cup corn meal
3/4 cup all purpose flour
1 1/2 teaspoon salt
1 teaspoon baking powder
1 tablespoon granulated sugar
8 oz sour cream
2 oz unsalted butter, melted (1/2 stick)
1 cup shredded Monterey Pepper Jack cheese
2 eggs, slightly beaten
1 can cream style corn
1 10 oz package frozen corn
1/2 cup shredded Monterey Pepper Jack cheese reserved for top
Preheat oven to 350 degrees.  Butter a casserole dish generously.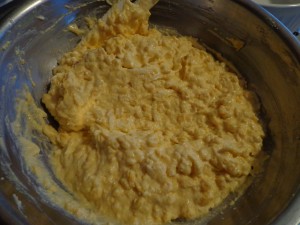 Mix all ingredients, except the 1/2 cup reserved Monterey Jack cheese, in a large mixing bowl and pour into the casserole.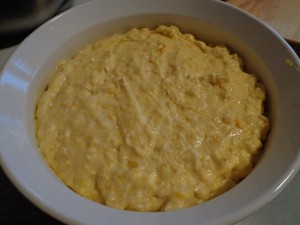 Bake for 45 to 60 minutes until toothpick inserted in middle comes out dry.  The last 10 minutes, sprinkle reserved shredded cheese all over the top and continue baking until golden and bubbling.