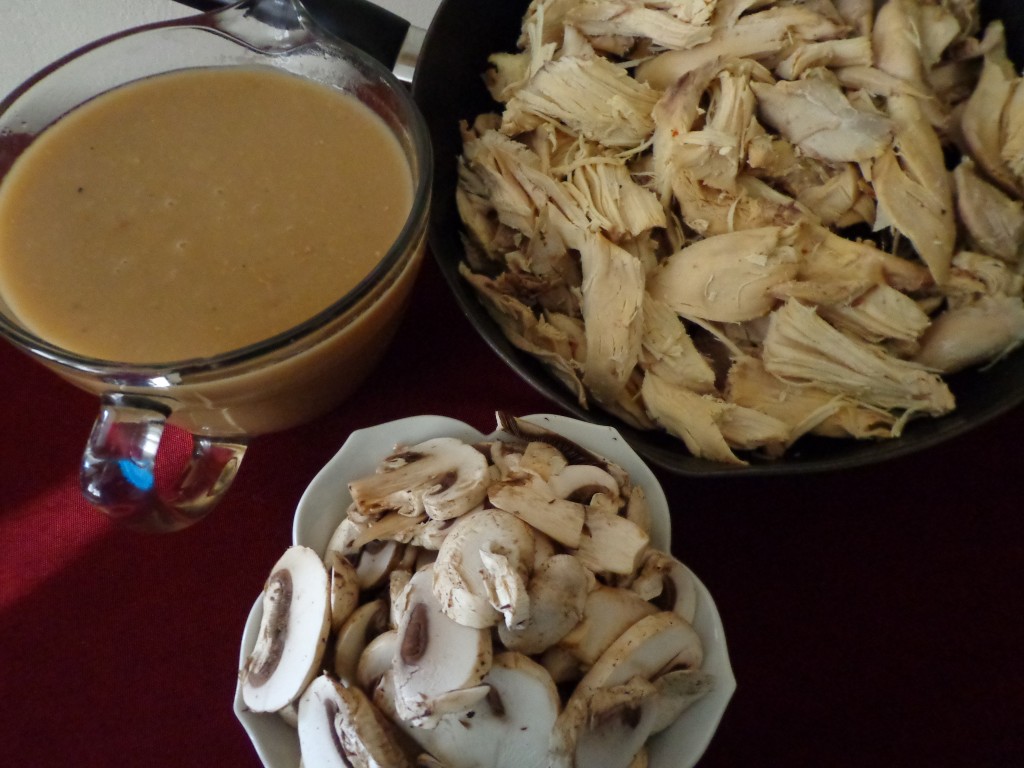 Ingredients:
cooked meat from one chicken
1 quart chicken gravy
1 lb mushrooms sliced
dumpling batter
Make a quart of gravy by melting in a 2 qt saucepan, 1/2 cup fat (butter, schmaltz, or frying oil) with 1/2 cup regular flour to form a roux, stir for a minute to cook out the flour taste, add 1 qt cold stock while whisking.  Continue to simmer for 10 minutes until thickened, and adjust seasonings with salt & pepper to taste.  You can add 1/2 cup of heavy cream to make it creamier.  Make sure the gravy is thin enough to withstand the extra thickening it will undergo once the dumplings are added as they will absorb some of the liquid.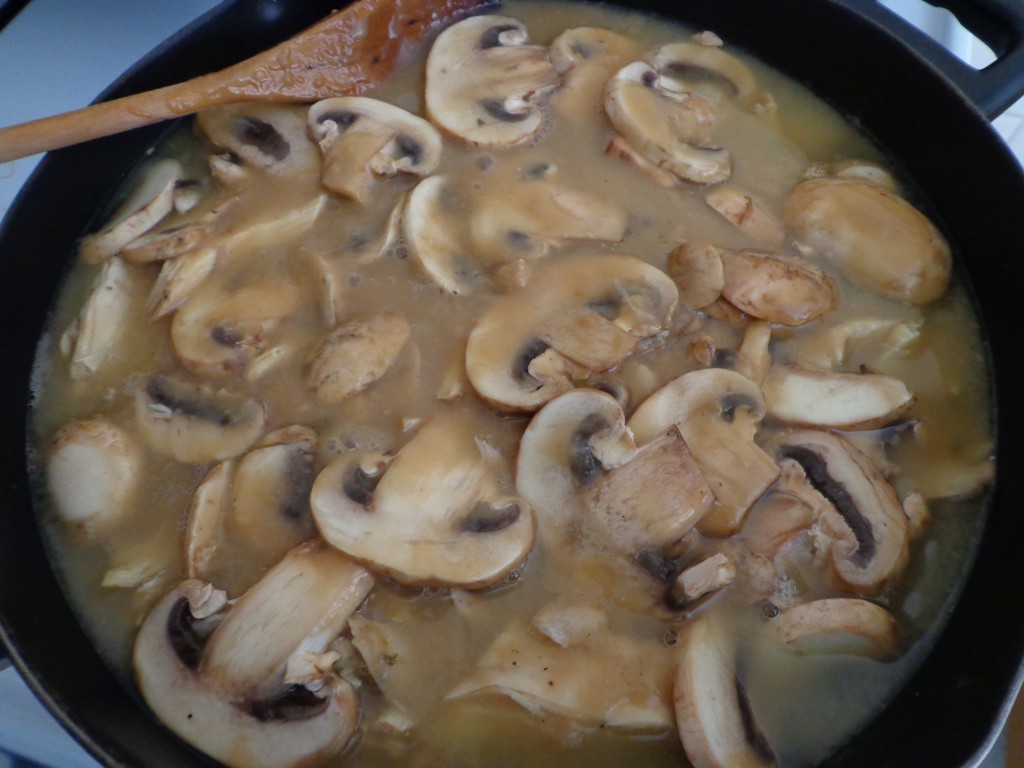 Combine chicken meat, mushrooms and hot gravy in a large skilled with a cover. The dumplings on top will be expanding as they steam, so be careful to use a large enough skillet.  Heat until it's just simmering.
To make dumplings:
Mix together 1 1/2 cups regular flour with 1 tsp baking soda, 2 tsp baking powder, 1 tsp salt, 1 tsp rubbed sage.  Now cut 3 Tbl cold butter into dry ingredients until the consistency of small crumbs.  Add 3/4 cup milk and stir to mix into a thick batter.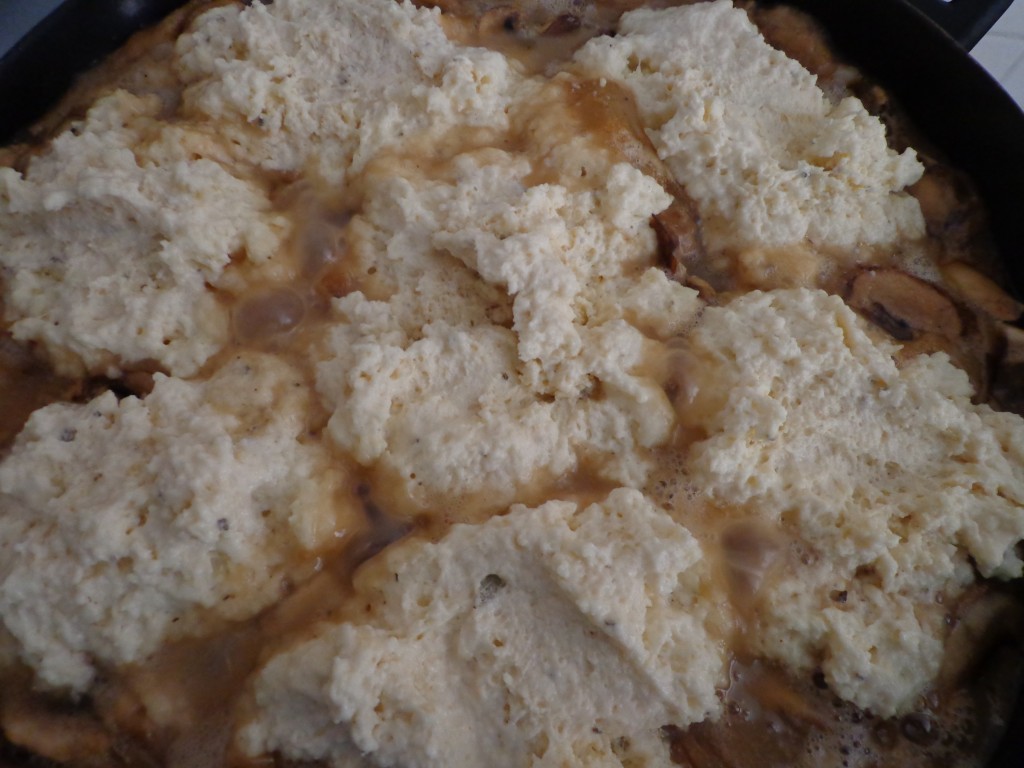 Drop the batter by heaping tablespoons around top of simmering pot pie.  Cover and cook for 15 more minutes at a simmer.  Dumplings will rise.