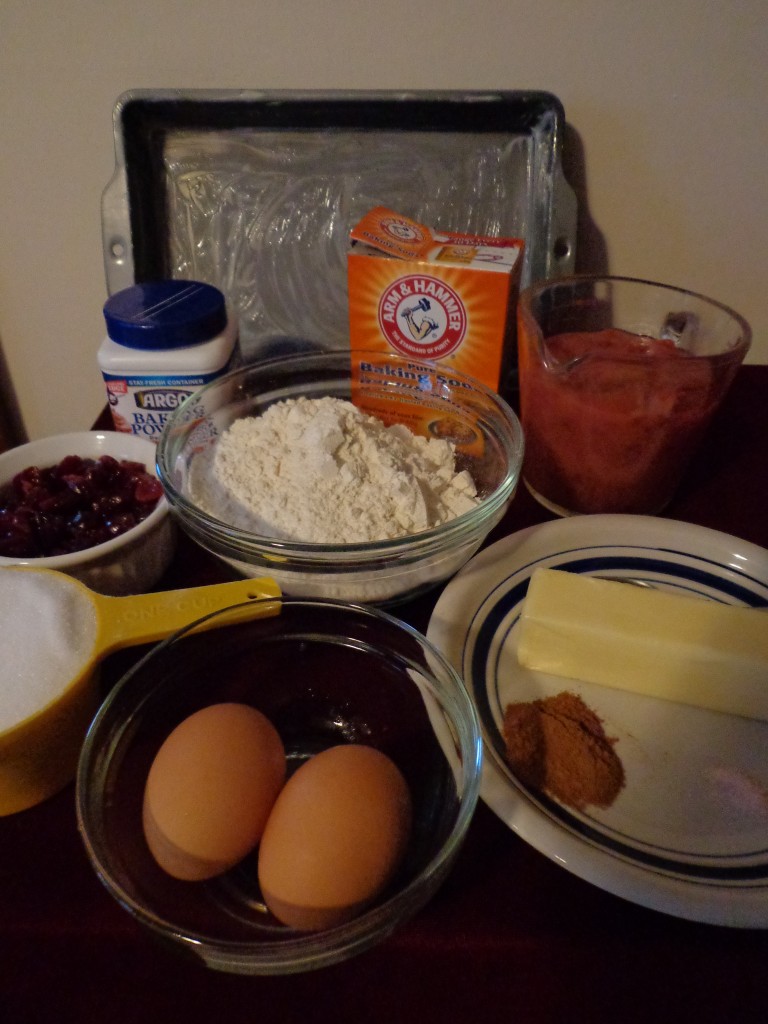 Ingredients:
1/2 cup unsalted butter at room temperature
1 cup sugar
2 large eggs at room temperature
1 1/2 cup favorite applesauce
2 cups flour
1 tsp baking soda
1 tsp baking powder
1/4 tsp salt
1 tsp ground cinnamon
1 cup dried cranberries (soaked in hot cider or water 15 minutes then drained)
Extra 1 1/2 cups of applesauce for the 'frosting'.
Preheat oven to 350 degrees.  Butter 9″ square baking dish.
Cream together butter and sugar in large mixing bowl until light and fluffy.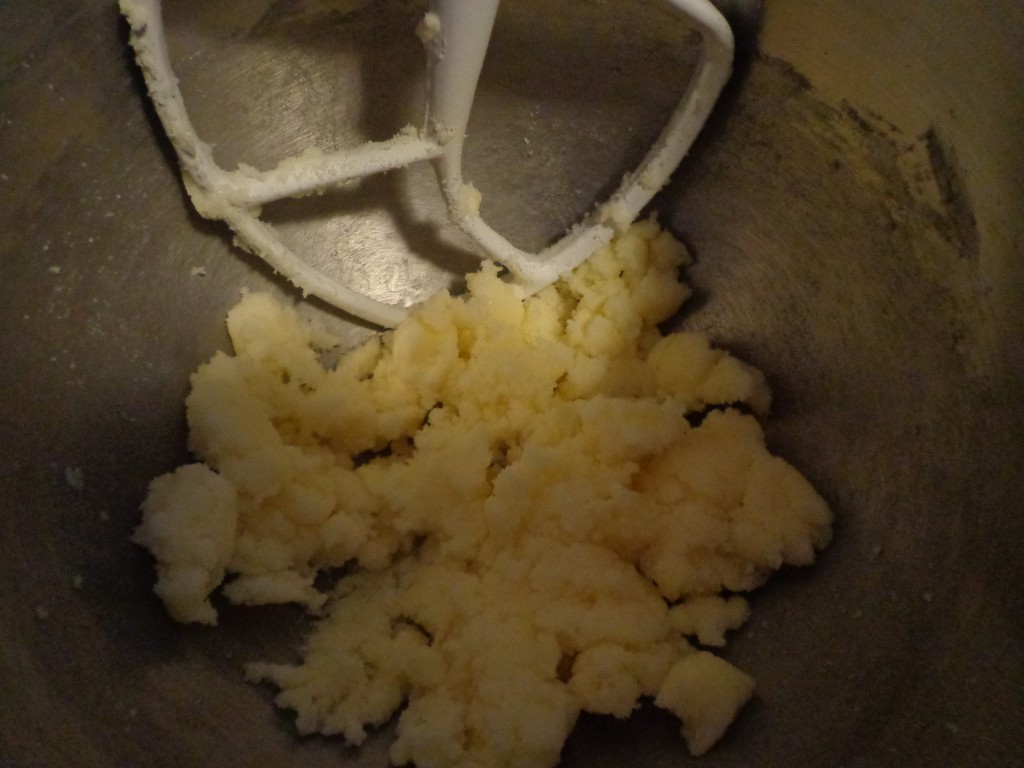 Add eggs one at a time and beat well after each.
Add applesauce and stir to combine.
Add dry ingredients and stir.  Add cranberries and stir only until incorporated.
Turn batter into buttered pan and bake 40-50 minutes (depending on the shape of your pan, loaf pan will take longer), until a toothpick inserted in the center comes out clean and dry.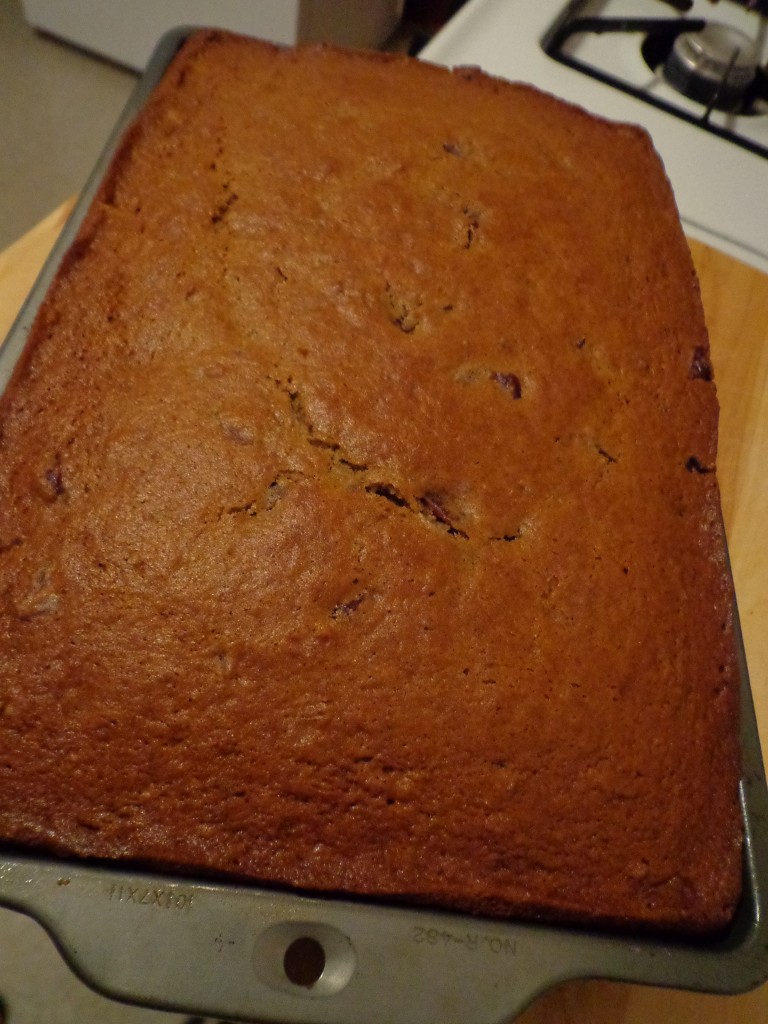 Can be 'frosted' on top with additional applesauce to which you've added cinnamon to taste.