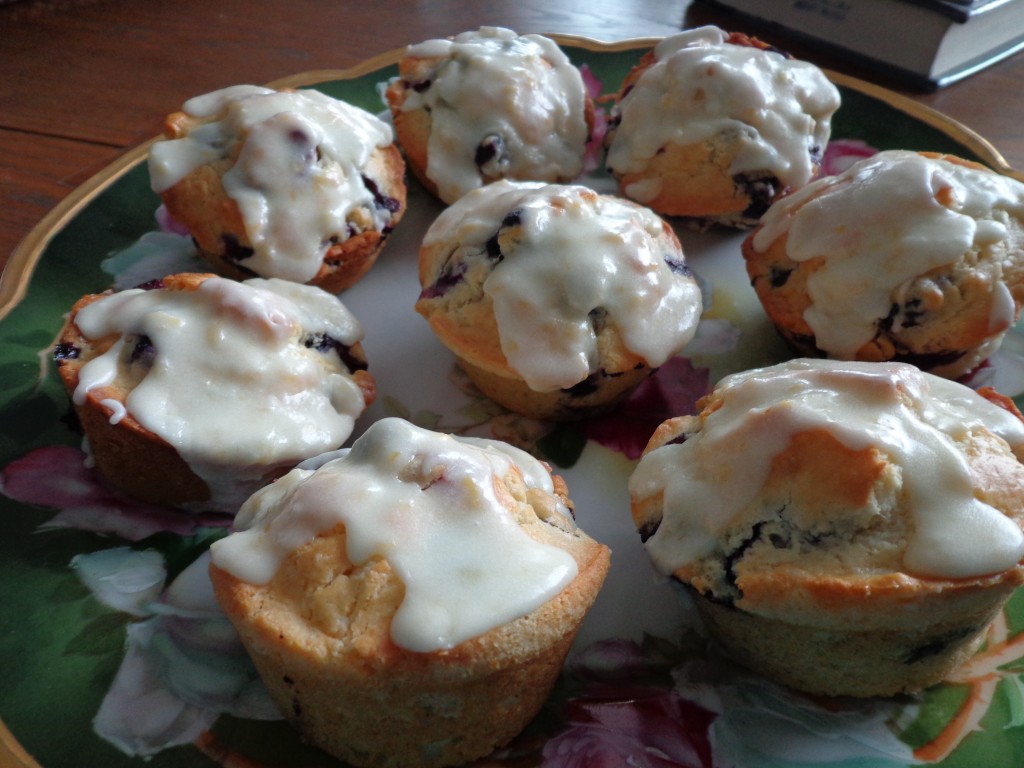 Today we are all about sweet cake-like muffins, whether they are apple, blueberry, cranberry or corn…our tastebuds are attuned to sweet and soft.  Yet, true muffins, although sporting a tender crumb from cutting fat into flour with very little mixing, are not cake textured or sugar sweet.  An old-fashioned muffin should be a buttery compliment to the fruit or flavoring used, enhancing those flavors rather than drowning them in sugar.
I have long been a fan of Cape Cod Cranberry Muffins that showcase the cranberry, how I love those tart berries surrounded in buttery goodness!  Here is a basic old-fashioned muffin recipe that enhances either a cranberry or blueberry.
Since this is a blueberry version, I've taken the liberty of drizzling the tops with a lemon glaze…yum.  Lemon and blueberries go together like bacon & eggs!
Old Fashioned Blueberry Muffins with Lemon Glaze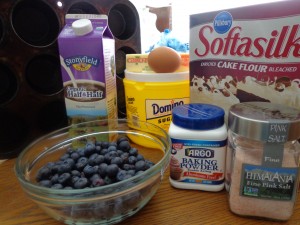 Ingredients:
1 cup fresh blueberries
2 tablespoons sugar
2 cups all purpose flour
2 tablespoons sugar
2 1/2 teaspoons baking powder
1/2 teaspoon salt
1/2 cup butter (1/4 lb)
3/4 cup milk
1 large egg
Preheat oven to 400 degrees.  Butter a 12 muffin tin generously.
Sprinkle 2 tablespoons sugar over the berries and set aside.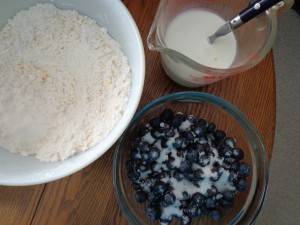 Measure out the milk, crack the egg into it and mix well with a fork until blended.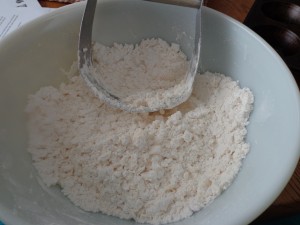 In a large mixing bowl, measure out the flour, sugar, baking powder and salt.  Stir to mix.  Cut in the butter until the mixture has a texture of small peas or crumbling sand.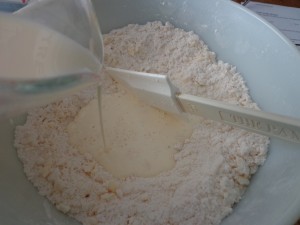 Make a well in the middle of the flour mixture and add the egg/milk liquid, stirring only until dry ingredients are moistened.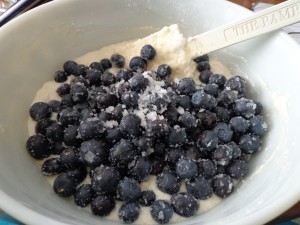 Fold in berries & sugar.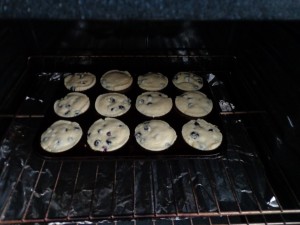 Fill muffin tins 2/3 full.  Bake for 25 minutes.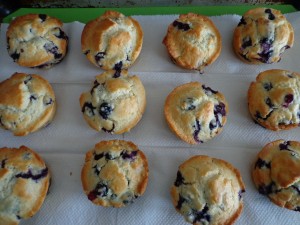 These muffins are terrific served alone with butter, or lemon glazed.
Lemon Glaze:
1 cup confectioner's sugar
1/4 cup freshly squeezed lemon juice
grated lemon rind of 1/2 lemon
1 tablespoon butter
Warm the juice slightly to melt the butter.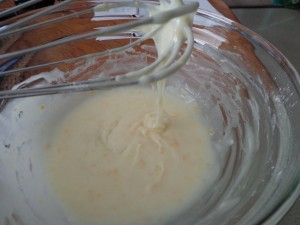 Pour over the confectioners sugar and whisk until smooth, with no lumps.  Drizzle the glaze over the tops of the muffins.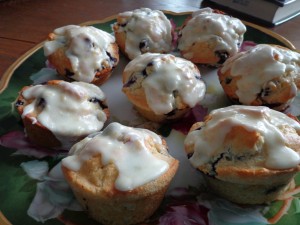 If you drizzle the glaze over warm muffins, it will soak in.  If you drizzle the glaze over cooled muffins, the glaze will set on top, decoratively….whichever is your preference.