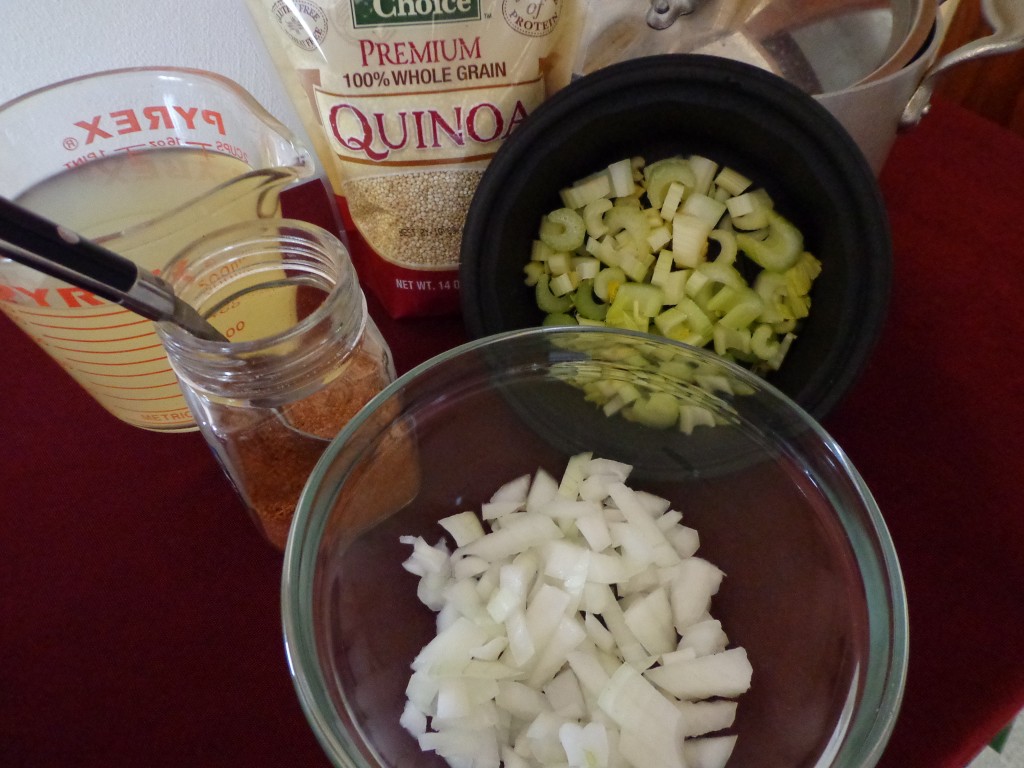 Ingredients:
2 cups quinoa
4 cups chicken or turkey stock
2 Tbl unsalted butter or vegetable oil
1 medium onion chopped
2 stalks celery, chopped
1 lb mushrooms
1 Granny Smith apple
1/2 Tbl Grandma Ruth's poultry rub seasoning
1 Tbls fresh flat leaf parsley, chopped
In a 4 qt pot, melt the butter and sweat the veggies until soft, several minutes.  Add the seasoning, apple bits, stock and quinoa and bring to a boil.
Cover and simmer over low heat for 15 minutes.  If too much stock remains, drain the excess in a colander.  Fluff the quinoa and stir in the parsley.