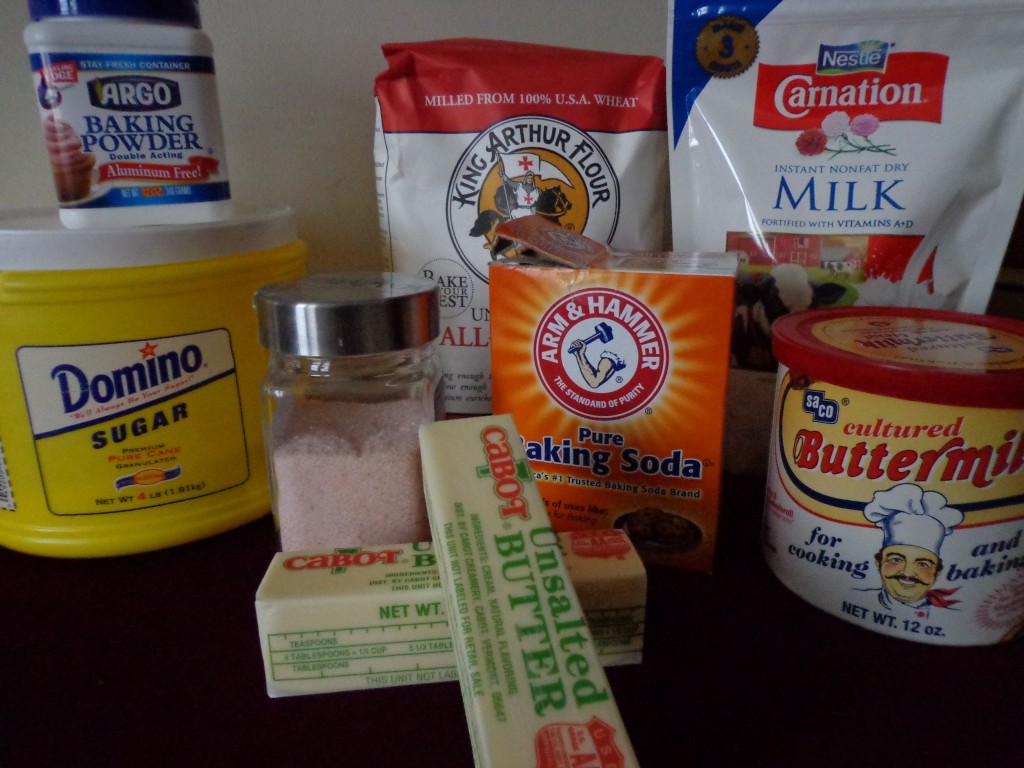 Ingredients:
2 1/4 cups unbleached flour
2 1/4 cups cake flour
2 Tbls sugar
1/4 cup aluminum free baking powder
3/4 Tbls baking soda
1 tsp salt
1 cups dry powdered milk or cultured buttermilk blend
1 cup (8 oz) shortening or butter (2 sticks) cold
In a large mixing bowl, measure all the dry ingredients and stir to combine.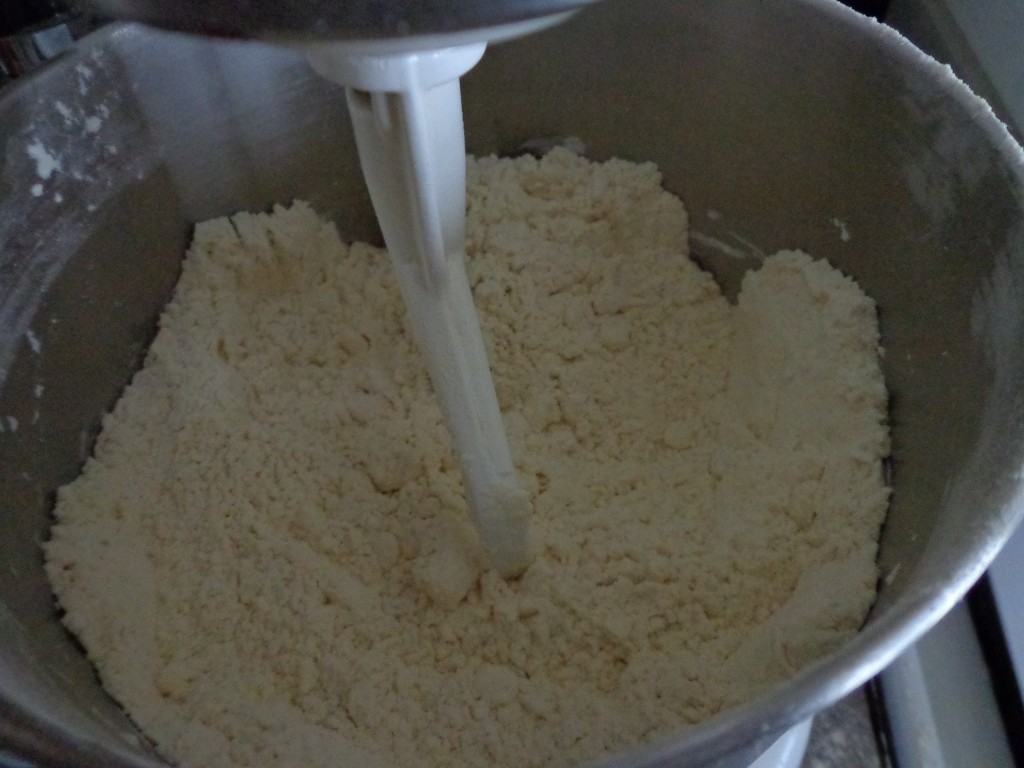 With your beaters running, add the butter as diced pieces and continue to mix until it resembles coarse granules.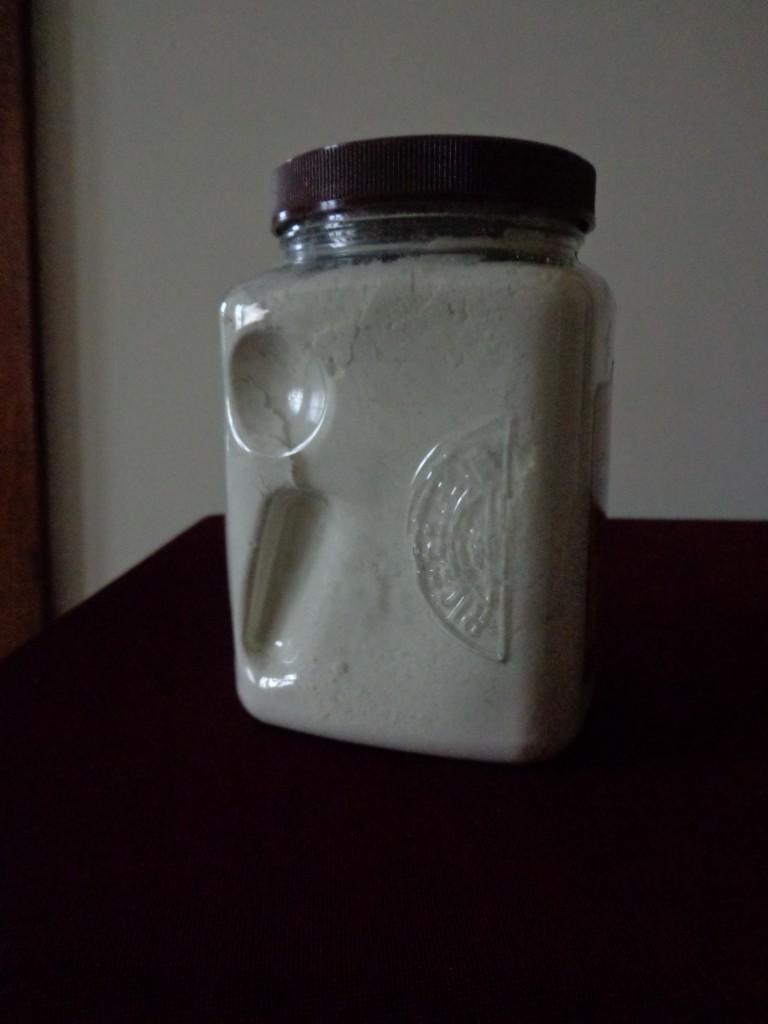 Store in an air tight container in refrigerator for 4-6 weeks.
FOR CHEDDAR BISCUITS: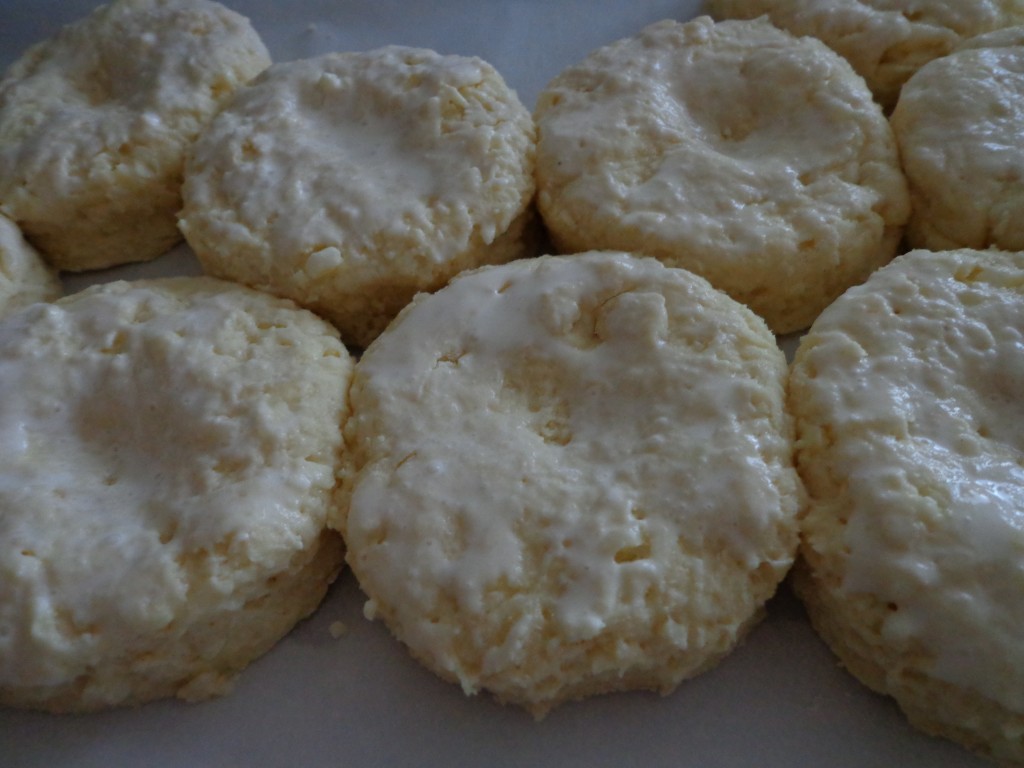 Measure 2 1/2 cups of the above mix into a bowl.  Add 1 cup shredded cheddar.  Add 2/3 cup water.  Mix into a dough.  Dump onto a floured countertop.  Knead several times and pat out to 1/2 " thick.  Cut into biscuits, using a biscuit cutter or a glass-rim dipped in flour.  Place biscuits on a parchment lined pan.  Press your thumb in the middle of each biscuit slightly (so they will rise evenly) and brush with either cream or butter or beaten egg (optional).  You can also opt to drop the dough by soup spoonfuls onto the baking sheet and skip the rolling/cutting step. Bake in a 400 degree oven for 10-15 minutes until golden brown.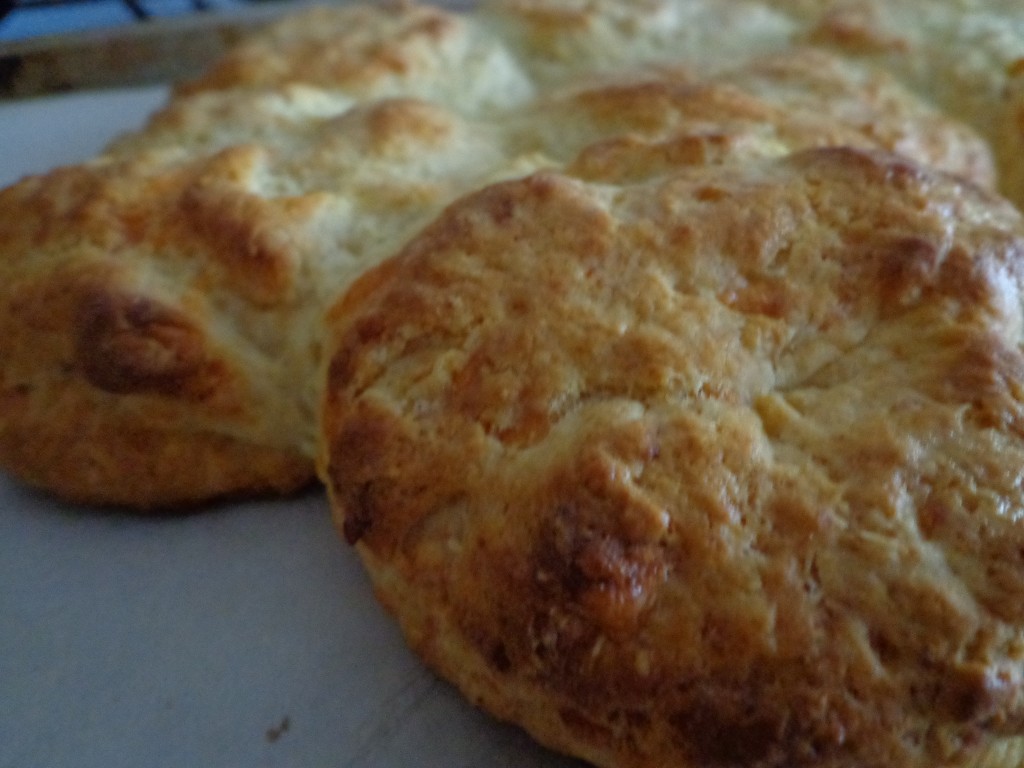 FOR RED VELVET PANCAKES:
2 cups mix
1 Tbls sugar
1 Tbls unsweetened cocoa
1 cup water or milk
2 eggs
several drops red food coloring
Combine all the dry ingredients in a mixing bowl.  Whisk in the liquids only until combined.  Do not over mix.  Lumps are allowed.
Heat griddle.  When water drops jump around when sprinkled on the hot griddle, it is ready.  Brush with butter or spray with cooking spray.  Pour 1/4 cup of batter for each pancake.  Cook 2-3 minutes until you see bubbles breaking in the center and the edges look dry.  Flip and cook an additional minute or two until browned.
Sprinkle with powdered sugar.  Serve with cream cheese glaze or maple syrup.
FRIED CHICKEN & GRAVY WITH DUMPLINGS:
My Mom would fry up a chicken in a large cast iron skillet, then make a skillet full of chicken gravy using a little of the frying oil, a handful of flour, milk to thin the roux, then she'd season it with salt & pepper… nestle the fried chicken pieces back into the hot gravy…and drop spoonfuls of this dumpling batter all over the top of the hot chicken & gravy, cover and simmer for 15 more minutes.  Watch out, you will need plenty of room in the skillet for the dumplings to expand…and make sure the gravy is thin but plentiful, as the dumplings will absorb a lot.    Yummmmmmm…it will taste like stuffing!
2 cups mix
1 tsp poultry seasoning (I use Grandma's Roast Chicken Rub under Recipes)
2/3 cup milk