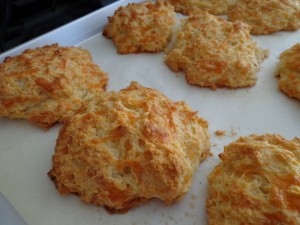 Drop biscuits are fun to make, less messy than rolled biscuits…and tastes just as delicious!  Dropping them, rather than kneading and rolling and cutting them means they are quick too!  Don't be put off by the coconut milk.  You will never taste a coconut flavor.  Perfect for lactose free baking.  However, just use regular milk if you don't have coconut milk.  The cheese gives just the right tang…and talk about light and airy texture,  due to not having to pat, roll or knead the dough.  The whole process should only take you about half an hour.  If you happen to have any leftover biscuits, heat them in the toaster oven the next morning for breakfast.
Cheddar Drop Biscuits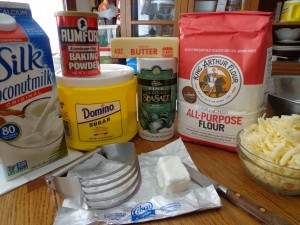 Ingredients:
2 cups all purpose flour
1 tablespoon + 2 teaspoons baking powder
1 teaspoon sugar
1 teaspoon sea salt
3 tablespoons lard or veggie shortening, chilled cut into bits
6 tablespoons unsalted butter, chilled cut into bits
1 cup coconut milk
8 oz cheddar or Monterey Jack or pepper jack cheese, shredded
Preheat oven to 425 degrees F.  Line baking sheet with parchment.
In large mixing bowl, combine the flour, baking powder, sugar and salt.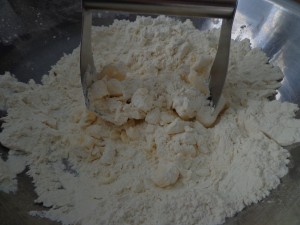 Add the fats and cut or rub into the dry ingredients until the mixture resembles little crumbs.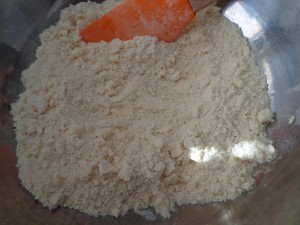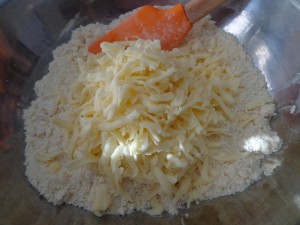 Add the cheese and stir to combine.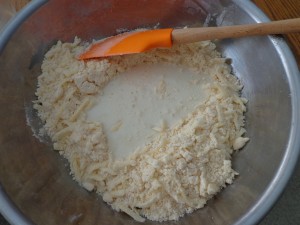 Add the milk and stir to combine.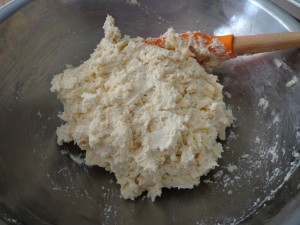 Using heaping tablespoons, drop the dough onto the parchment sheet.  This recipe should make 9 large drop biscuits.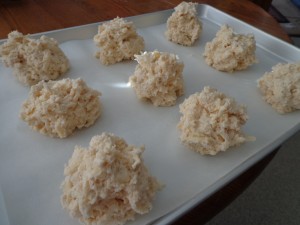 Bake for 15-20 minutes until golden brown and puffed.