Buttermilk Pepper Jack Biscuits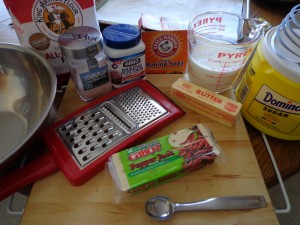 Ingredients:
2 cups all purpose flour
1 tablespoon granulated sugar
1 teaspoon salt
1 teaspoon baking soda
2 teaspoons baking powder
1 stick unsalted butter, cold
1 cup buttermilk
1 cup grated monterey jack cheese
Preheat oven to 400 degrees F.  Line cookie sheet with parchment.
Mix the flour, sugar, salt, baking soda and baking powder in a large mixing bowl.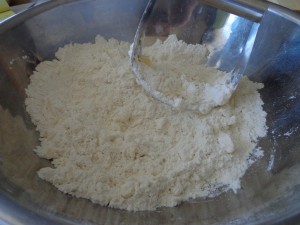 Cut the cold butter into the dry ingredients until small crumb texture, or rub it in with your fingers.
Add buttermilk and stir.  Add cheese and mix.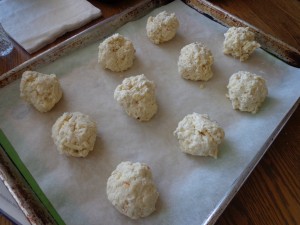 Drop by heaping tablespoons onto cookie sheet.  Makes about 10 large biscuits.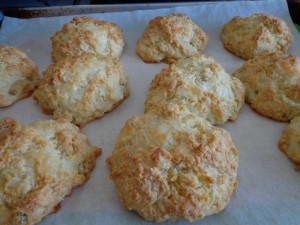 Bake 15 minutes until golden brown.