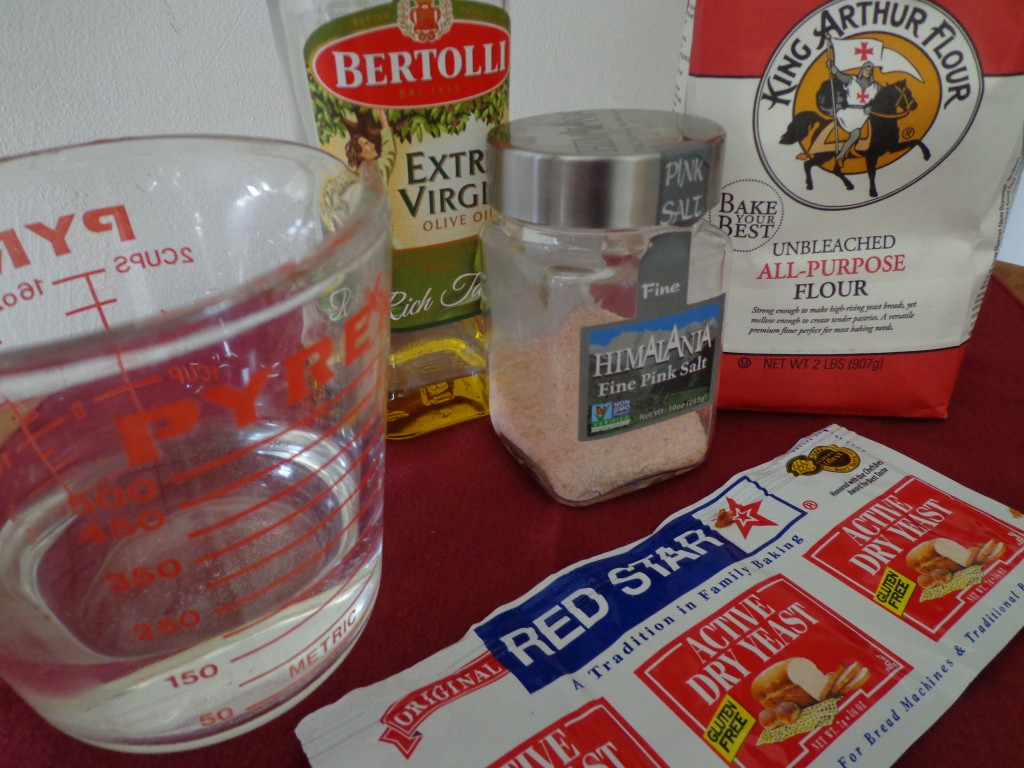 Ingredients for pizza dough:
3/4 cup warm water (105-115 degrees, or warm against your wrist)
1 package active dry yeast
3 tablespoons olive oil
2 cups all purpose flour
1 teaspoon sugar
3/4 teaspoon salt
Dissolve the yeast in the warm water by sprinkling it over the surface of the water and let it stand 5 minutes.  Add the oil.
Measure out the dry ingredients into the bowl of a food processor.  With the machine running and the tube open, pour the yeast/water/oil into the processor and allow to mix until you see it gather up into a ball.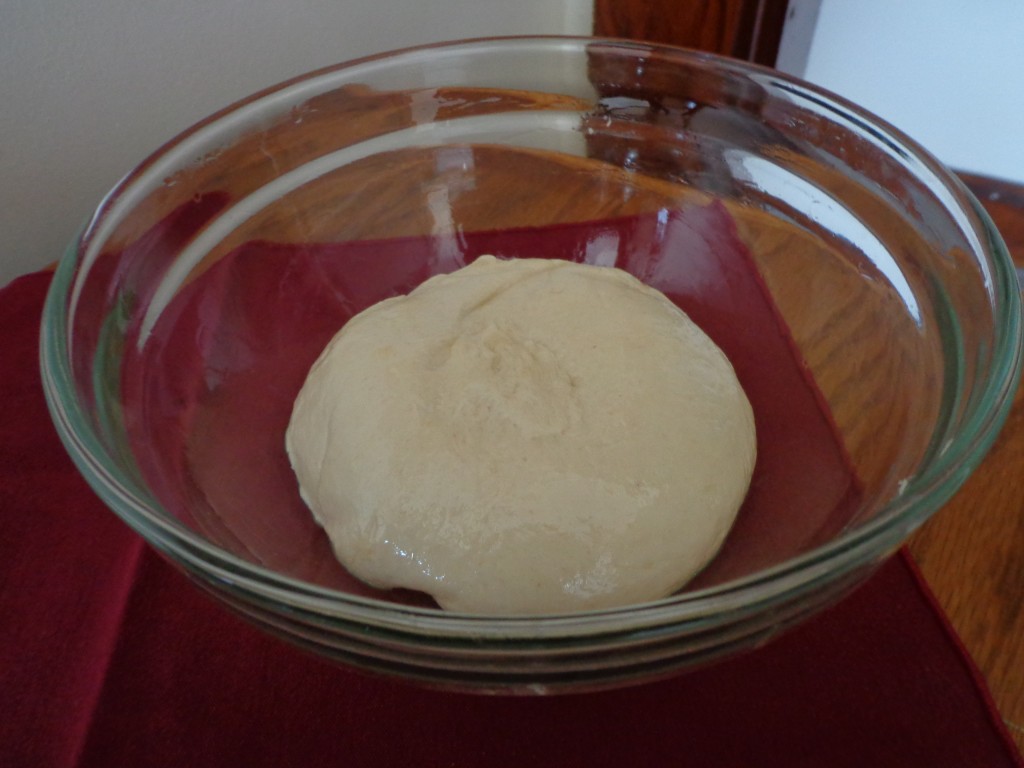 Meanwhile, oil a large bowl with olive oil.  Turn the dough ball into the bowl.  Cover and let stand 1 hour until doubled in size.  If you are making this a day in advance, you can wrap the dough in plastic wrap at this point and put into the refrigerator.
Prepare the toppings: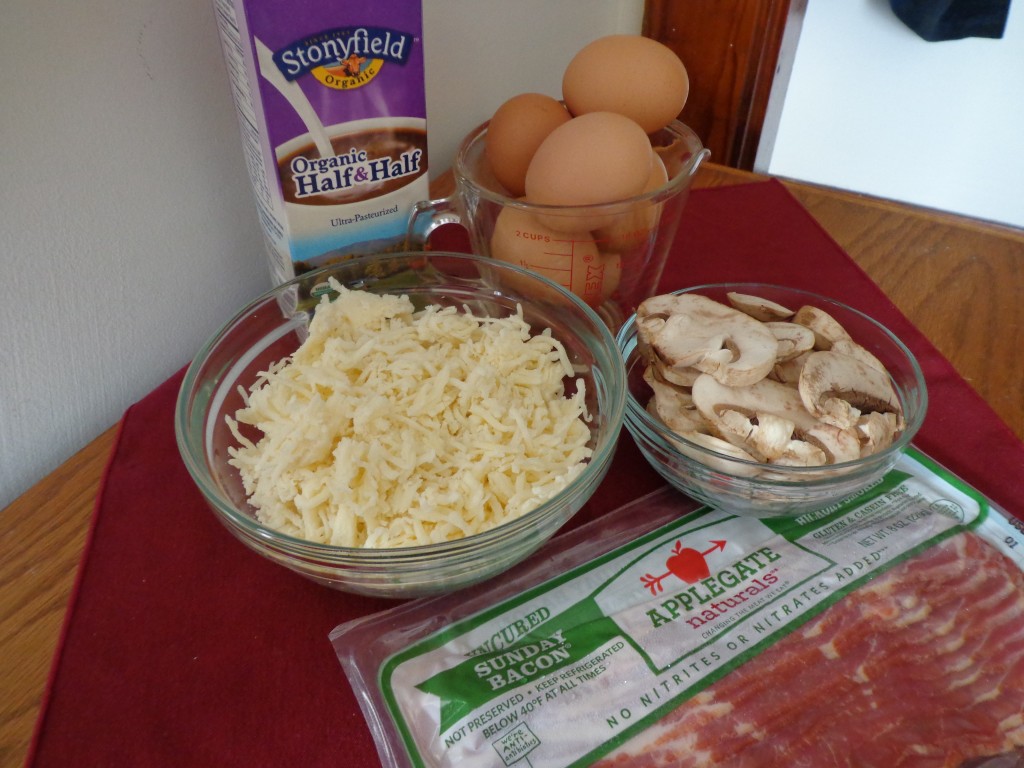 Cut several bacon strips into bite-size pieces (not bits) and partially fry them until fat is rendered, but they are not yet crisp.   If you love breakfast sausage, partially fry some and slice into bite-sized pieces.  Dice some ham if you wish. If you favor western omelets, go ahead and chop up some onions, green peppers and mushrooms.  Open your favorite salsa.  Crack 2 eggs into a bowl, add 2 tablespoons milk and 1/4 teaspoon salt, 1/8 teaspoon ground pepper.  Mix the eggs with a fork until frothy and well beaten.
Preheat oven to 450 degrees.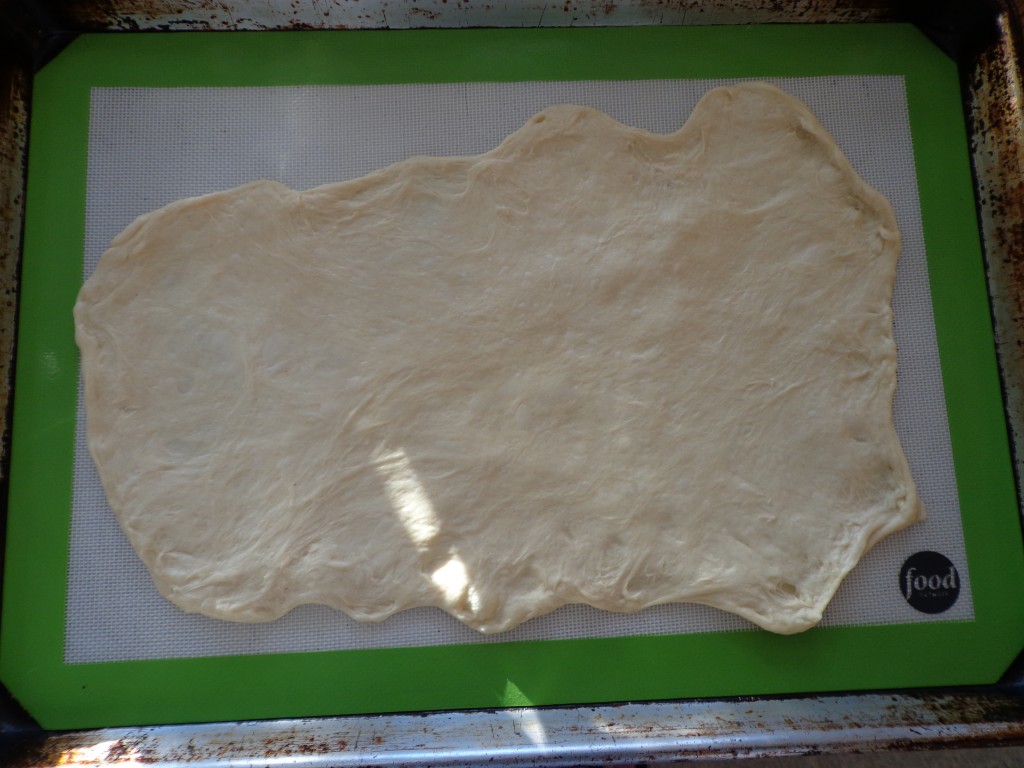 When risen, punch the dough down.  Oil a pizza sheet.  Roll the dough out to fit your pan….or pinch apart to form small, individual-sized, free form pizzas.  Place on pizza sheet.  I use a cookie sheet with a silipat lining, which doesn't require any oil or cooking spray. Generously sprinkle with grated mozzarella cheese.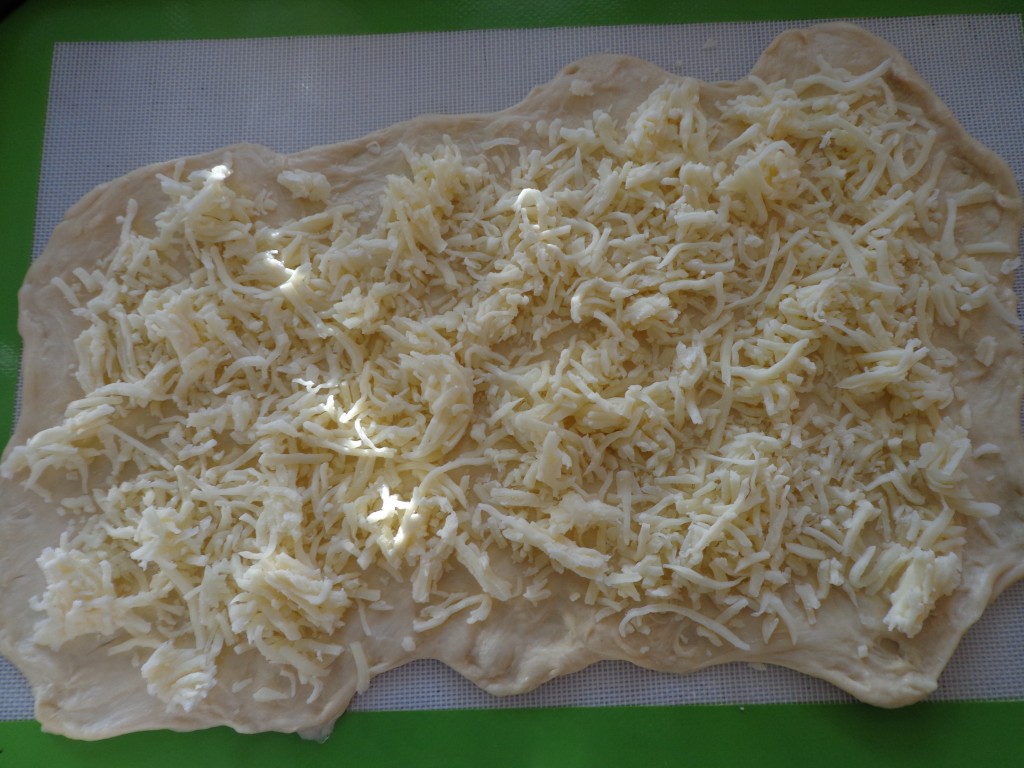 Sprinkle your toppings all over.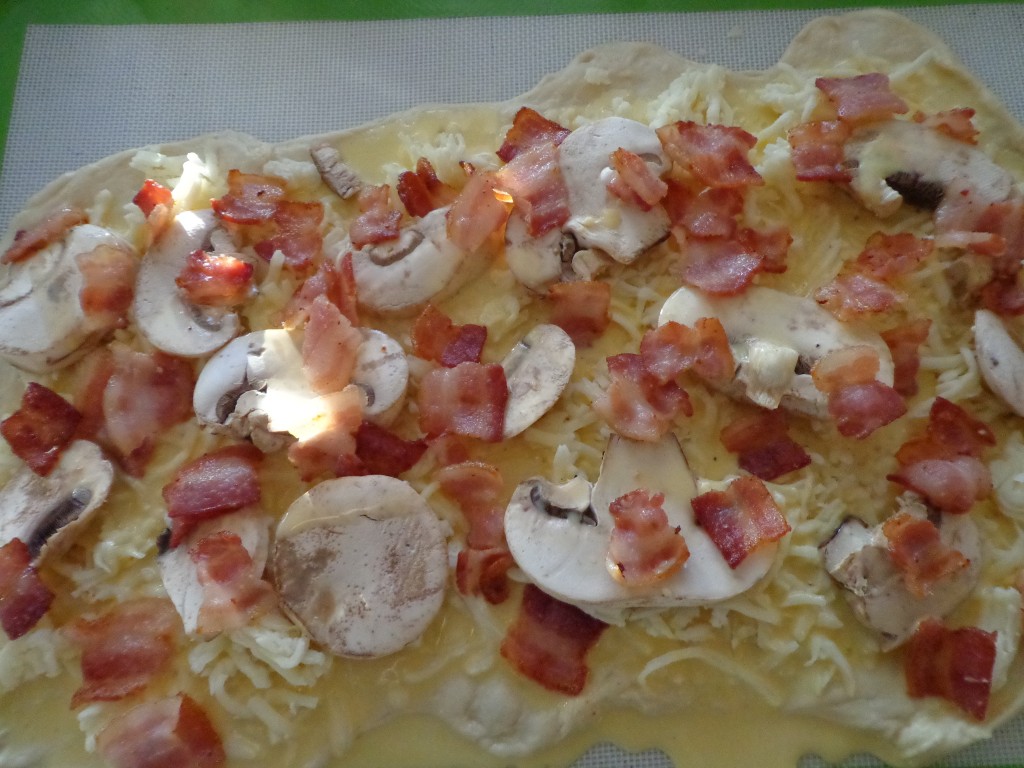 Drizzle egg mixture all over pizza, but don't drown it.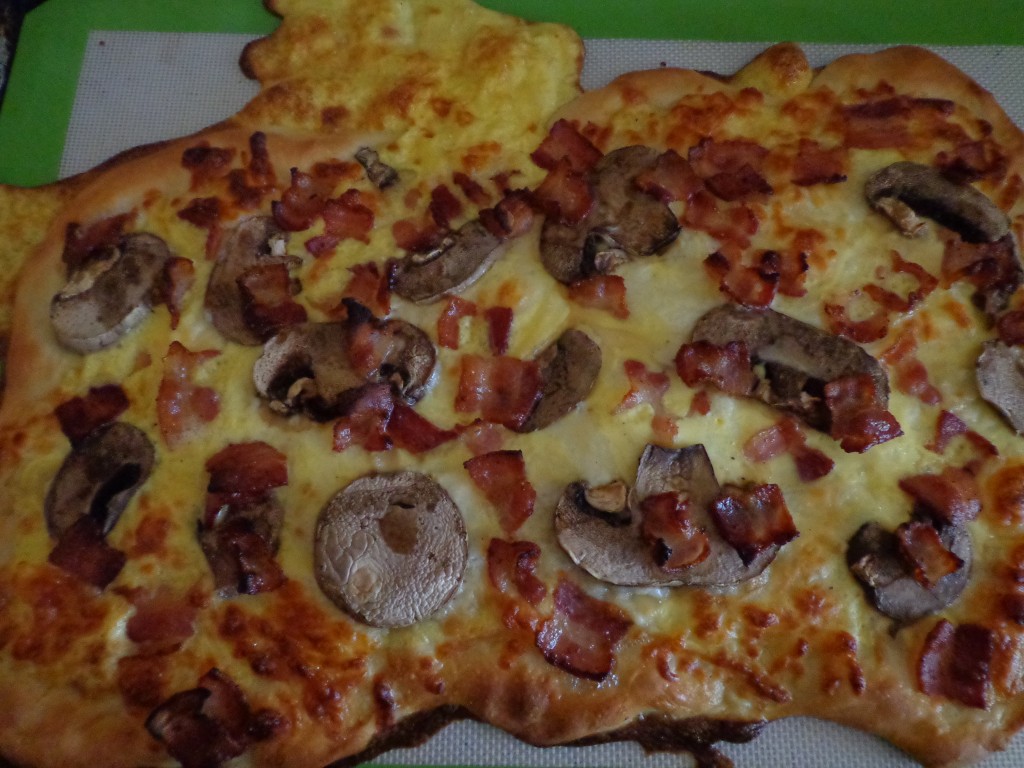 Bake for 12-15 minutes until cheese is melted and golden brown.
For a conventional Italian style pizza: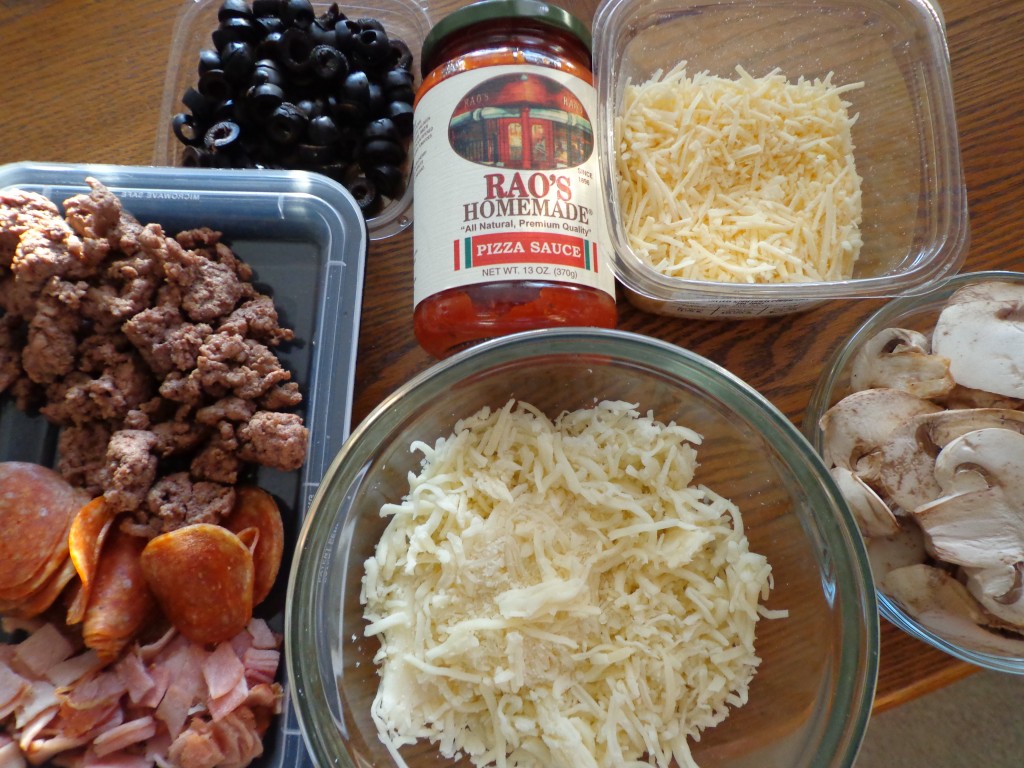 Toppings:  pepperoni, sausage, ham, ground beef, mushrooms, black olives, Rao's pizza sauce, mozzarella cheese, parmesan cheese.
Roll out half of dough to fit your greased pan.  Spread pizza sauce thinly.
Sprinkle your favorite toppings.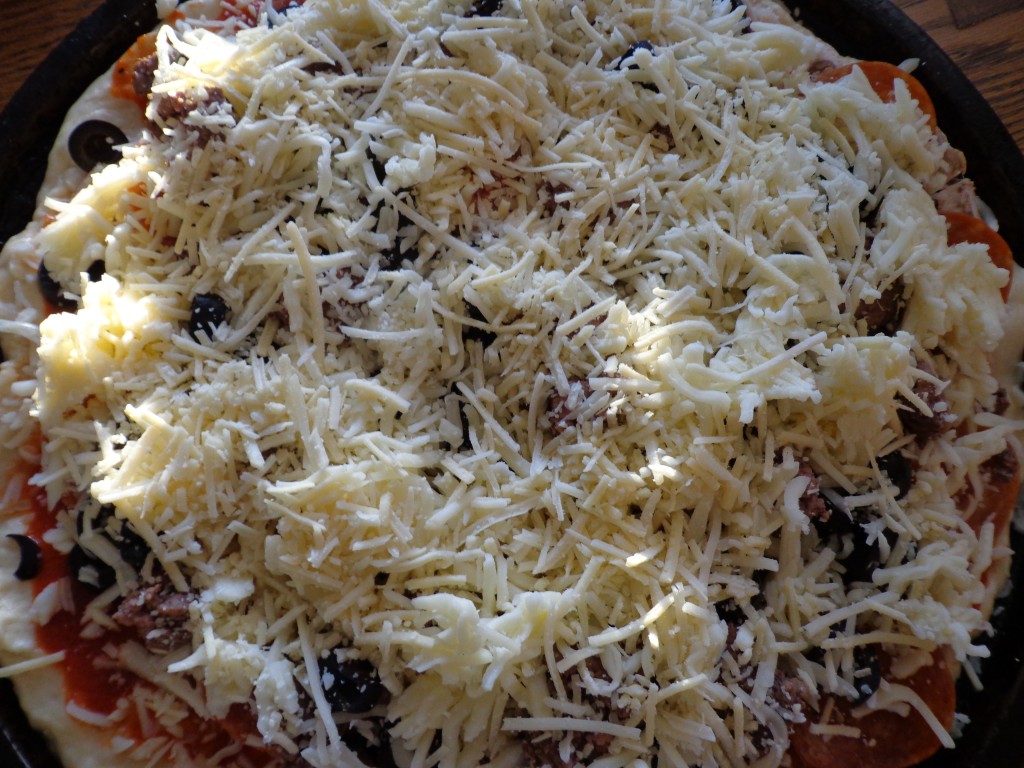 Sprinkle top with mozzarella and parmesan cheeses liberally.
Bake in 450 degree oven for 12-15 minutes until cheeses are bubbling and golden brown.