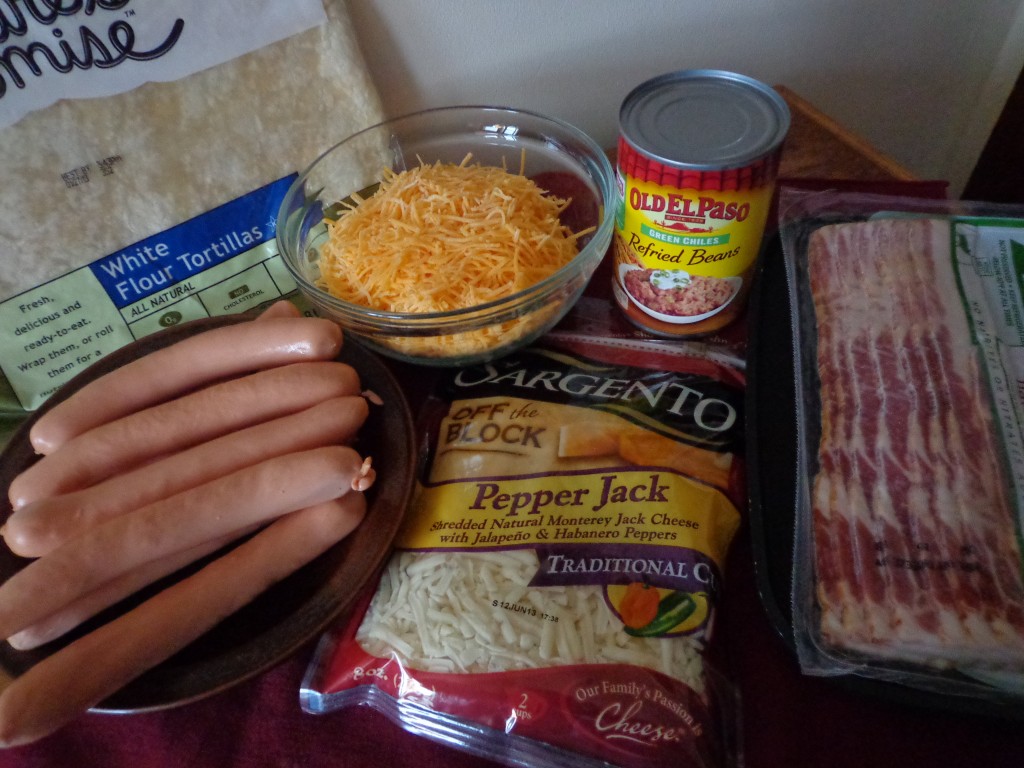 Ingredients:
enough hot dogs for the number of tortillas you have
lots of shredded cheddar cheese
lots of shredded monterey jack cheese
1 can of your favorite refried beans for every 8 burritos
1/2 lb diced bacon
Preheat oven to 350 degrees.  Place hot dogs on a baking sheet lined with parchment paper for easy clean-up.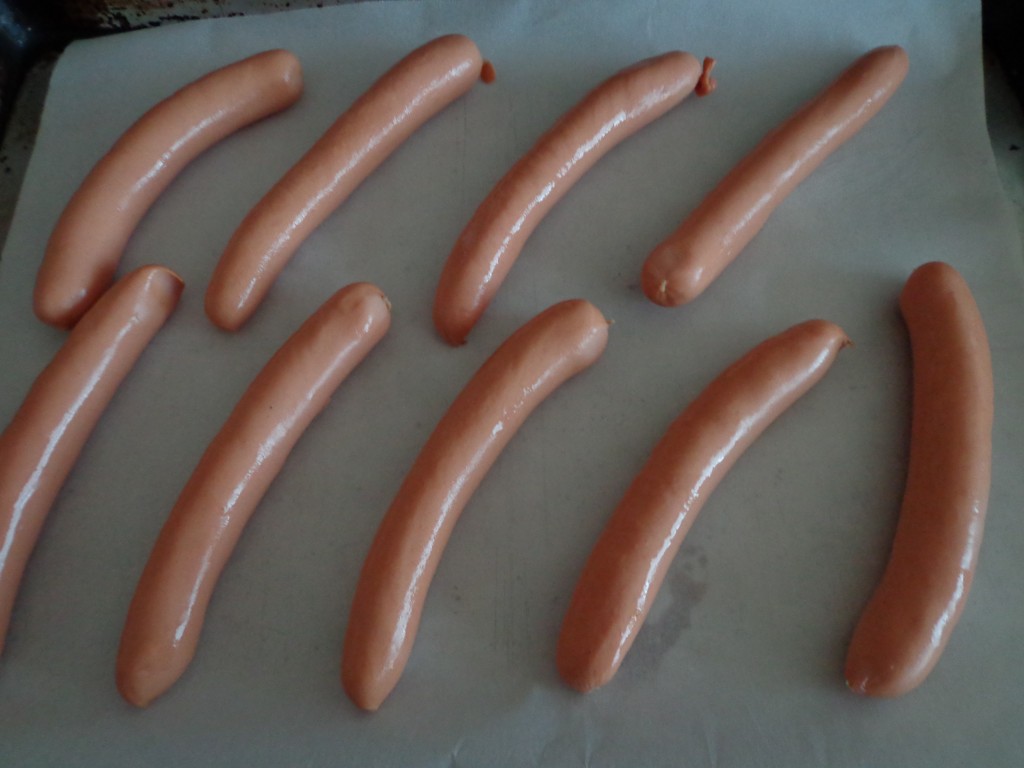 Roast the hot dogs for about 20-30 minutes until browned and split.  Remove from the oven.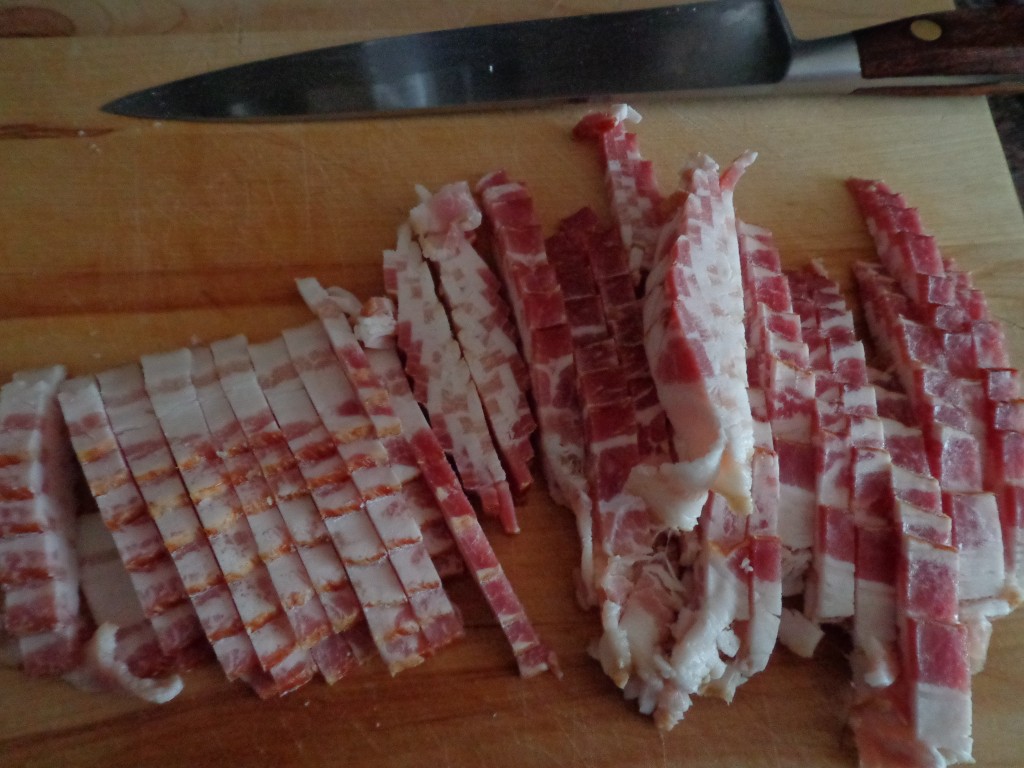 In a 10 inch skillet, brown the bacon.  When crisp, drain off all but 1 tablespoon of the bacon fat.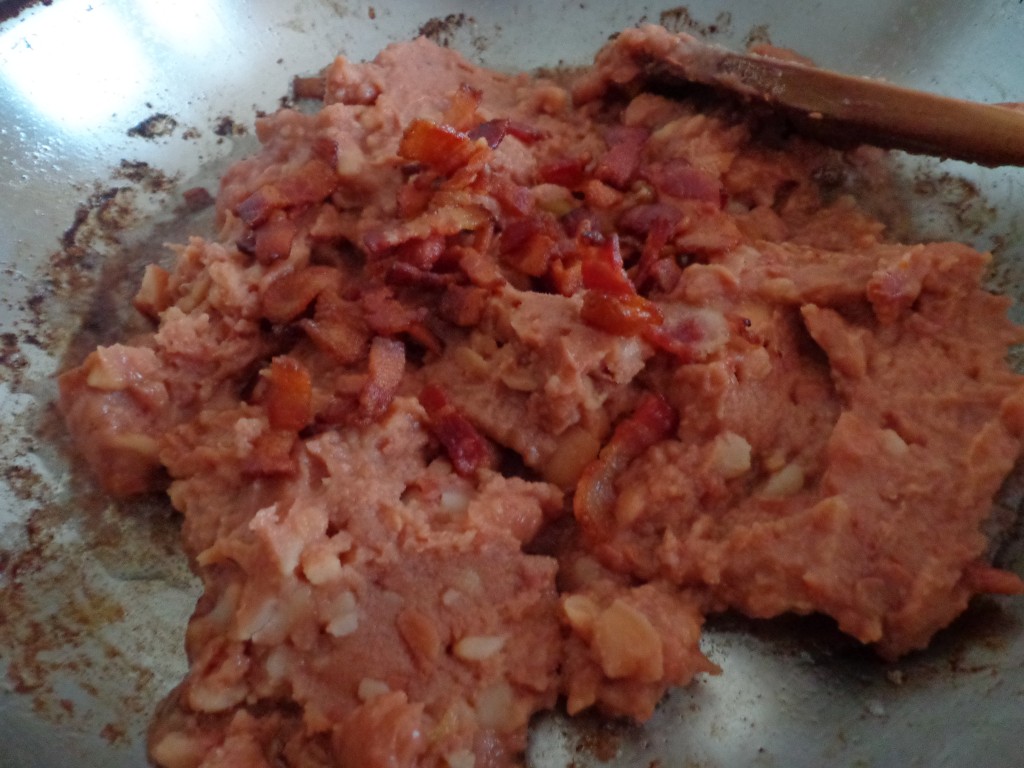 Stir in the refried beans, mixing the bacon bits thoroughly.  Cool.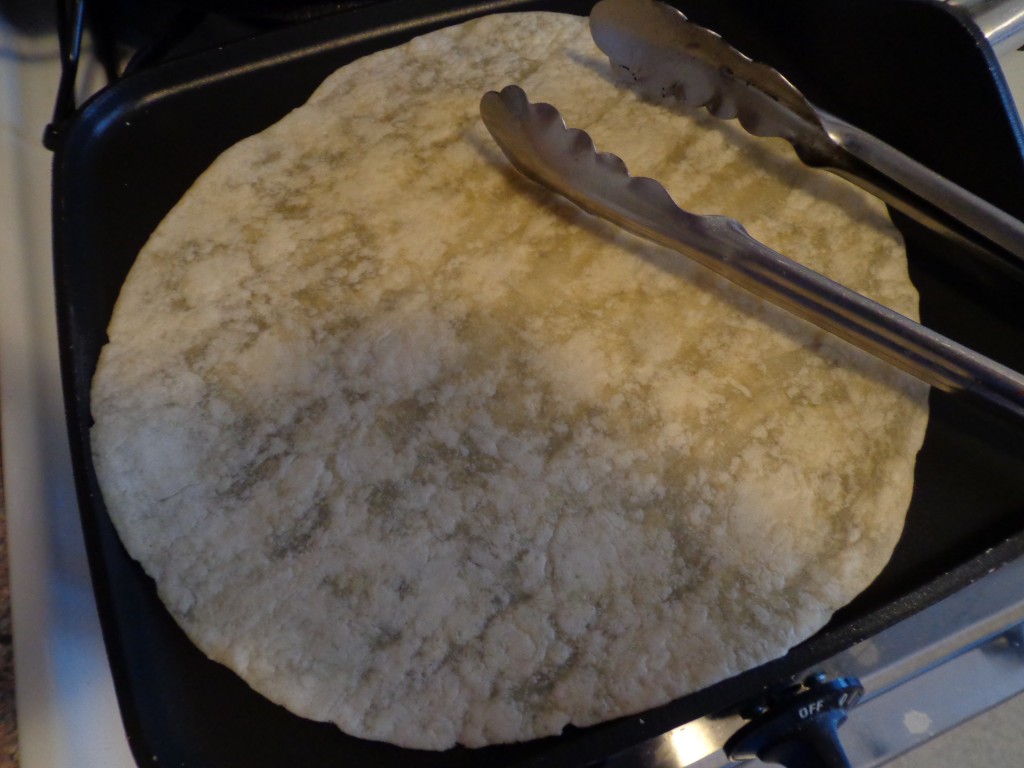 Heat up a large, flat bottomed skillet (large enough to hold a tortilla flat) or griddle on medium low heat.
Place one tortilla on the hot skillet for about 10 seconds, Flip over and heat the other side for 10 seconds.  You are not trying to fry these, just warm them enough to be pliable.  Remove from the pan onto your work surface.  I use a large cutting board.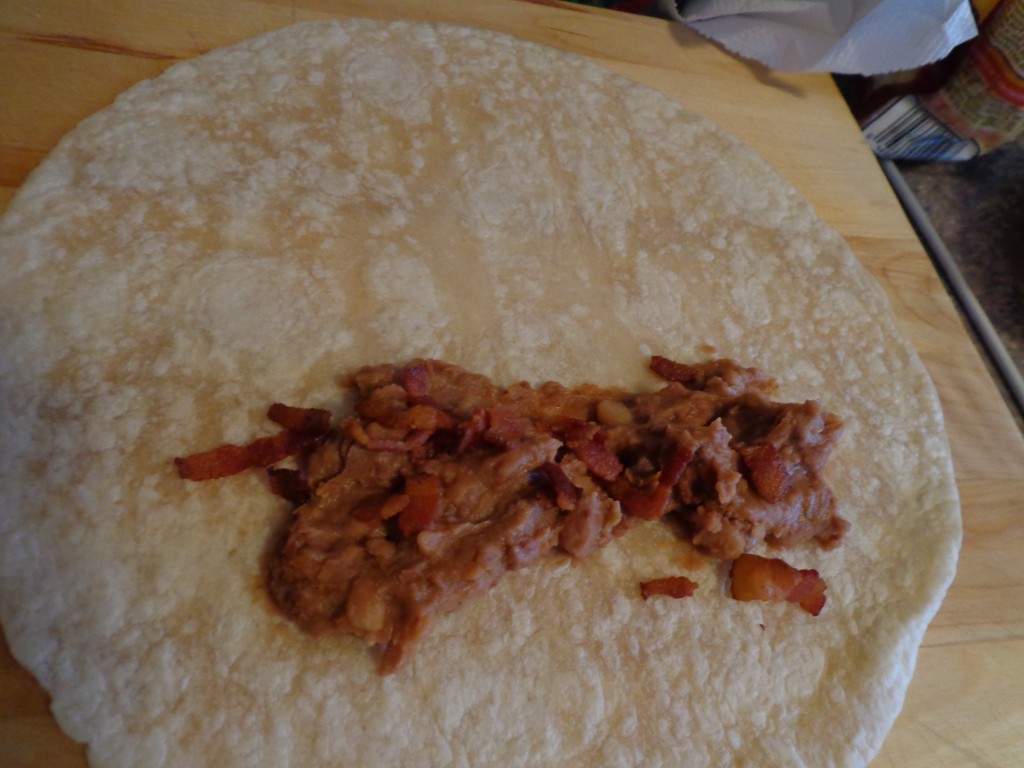 On the side nearest you, smear 1/8th of the refried beans across the nearest 1/3, in a straight line the same length as your hot dogs.  Next, place a hot dog on top of the beans.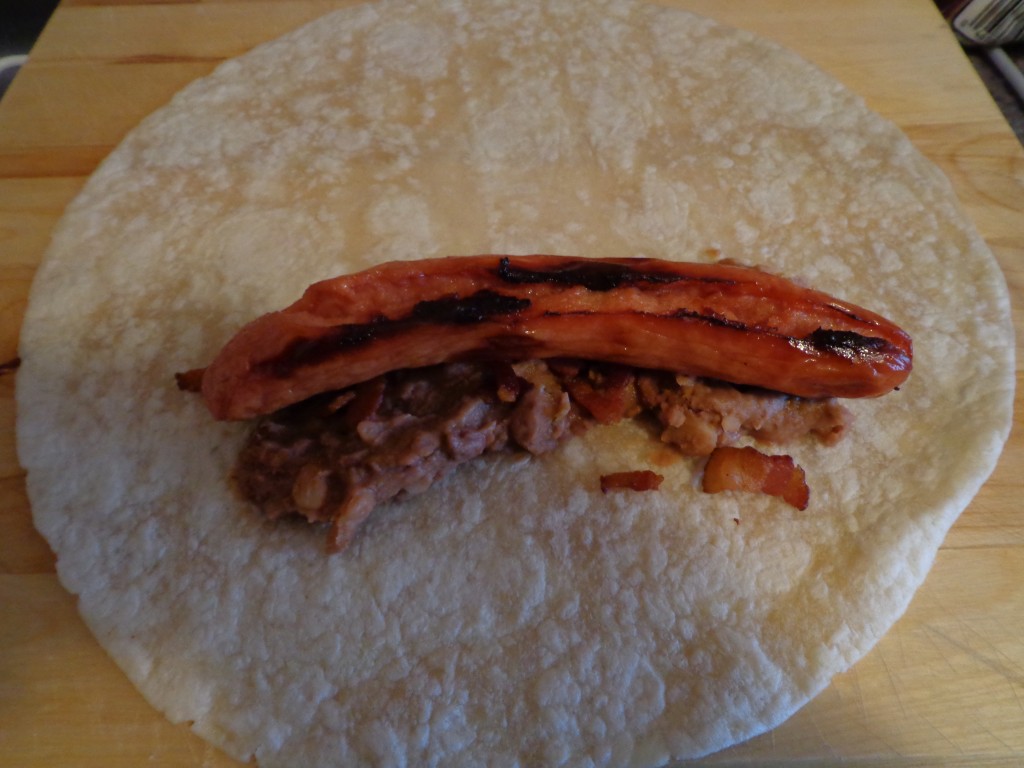 Place a handful of cheeses across the top of the hot dog.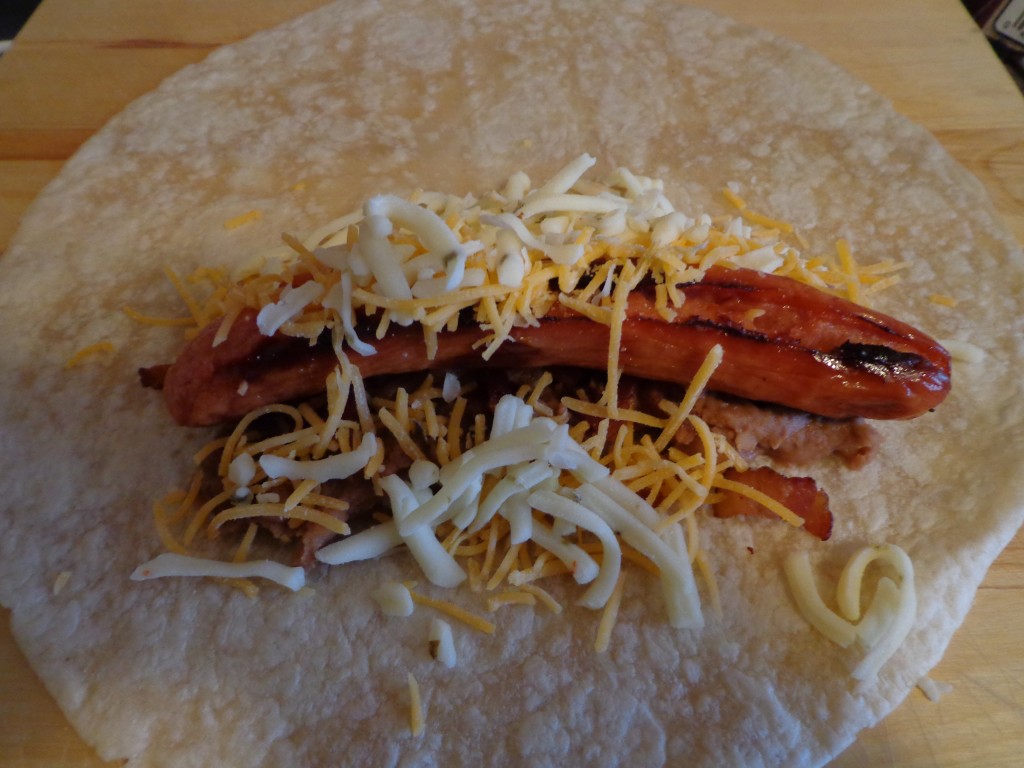 Starting on the edge nearest you, fold up 1/3 of the tortilla to cover the ingredients.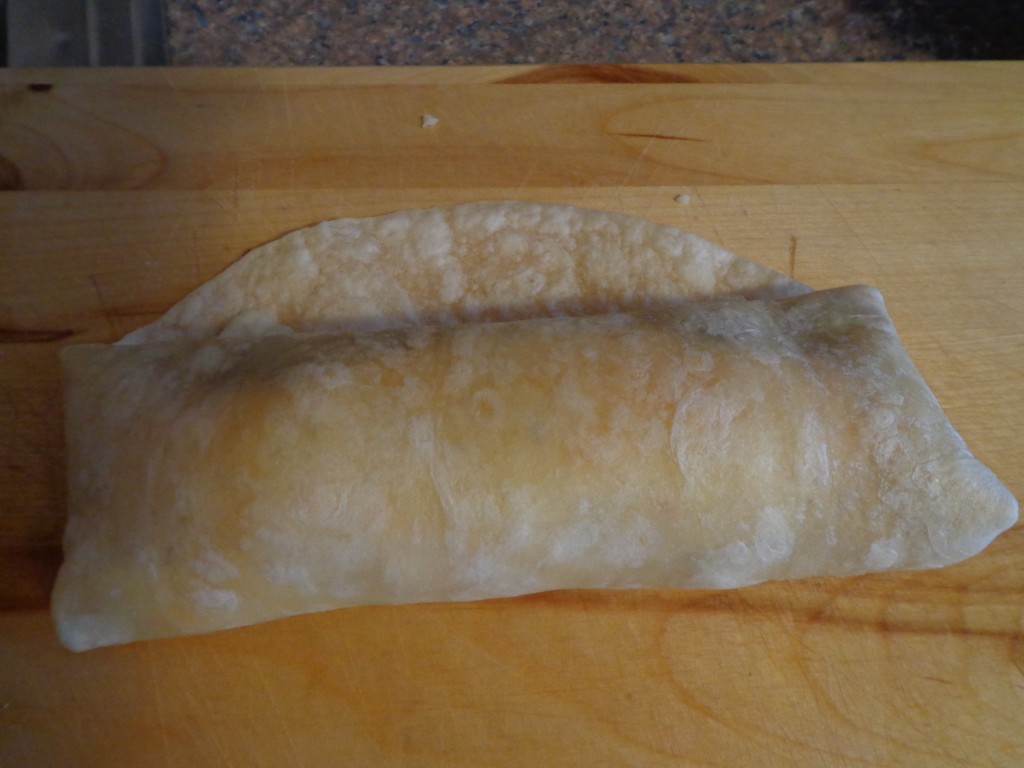 Next, fold in the two sides to parallel the ends of the hot dog, and continuing rolling the burrito forward, ending with the seam side down.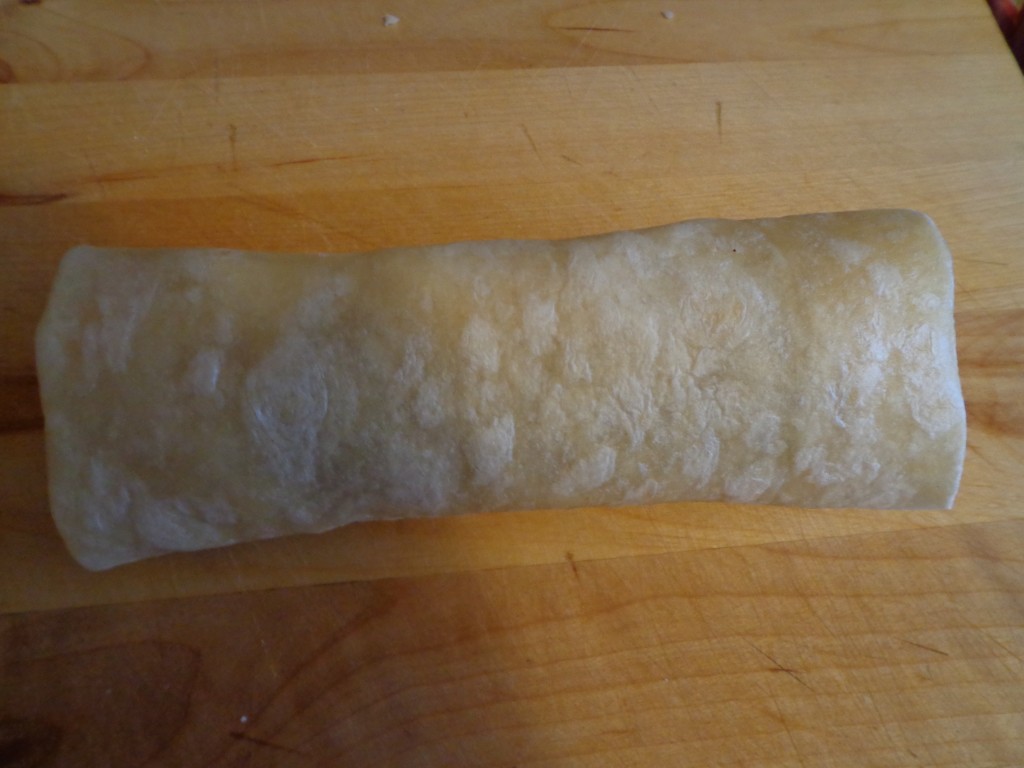 You can wrap and refrigerate or freeze at this point.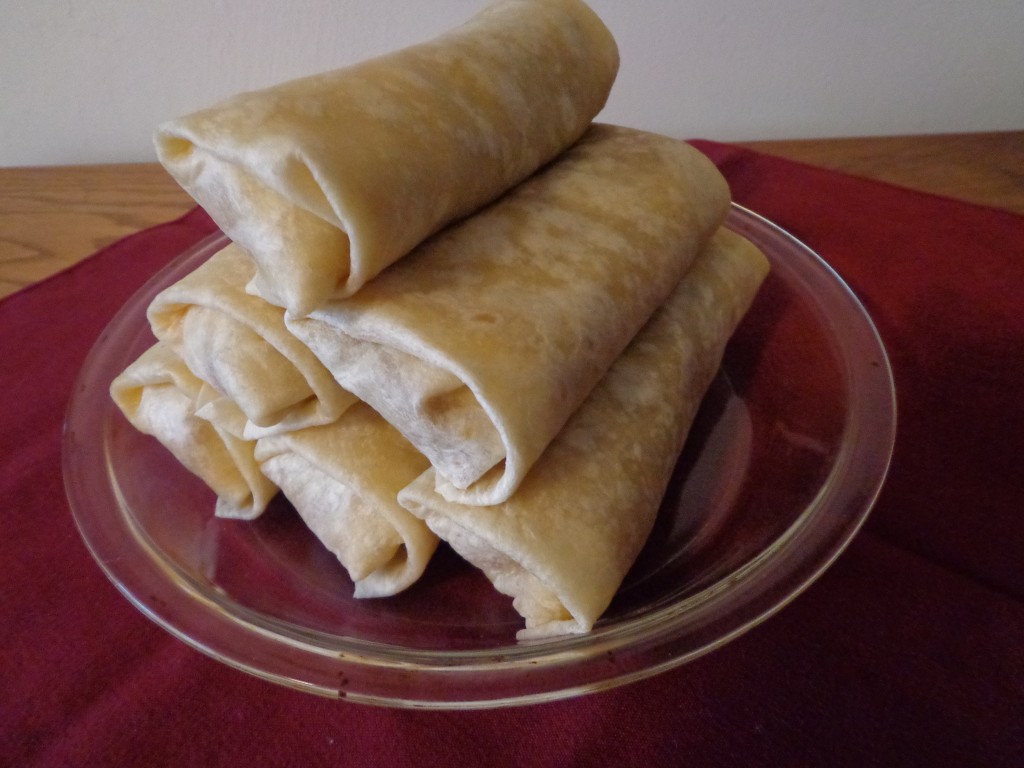 To serve, heat in a 350 degree oven for 15 minutes until piping hot.