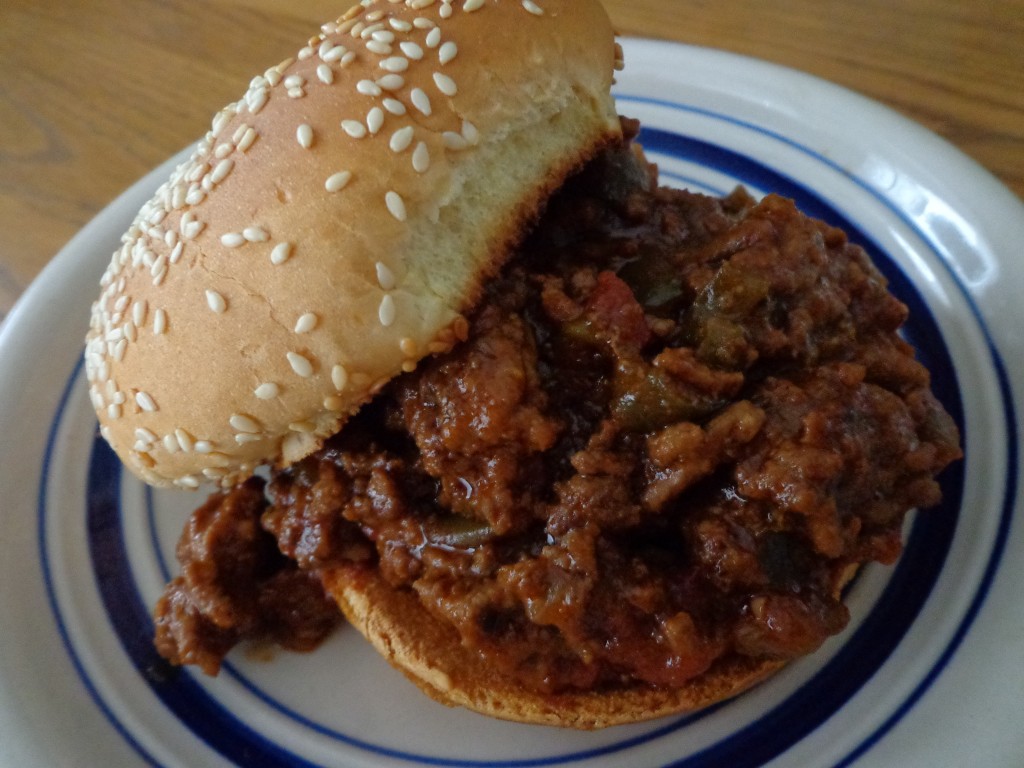 Now this will bring back many a nostalgic memory of school cafeteria luncheons featuring American Goulash, Sloppy Joes, Mac N Cheese, fish sticks, hot dog & beans…quintessential 1950's food…kind of reminds you of "Leave It to Beaver"…right?
Years ago I set out to duplicate my memory of these very messy culinary treats.  It wasn't until I discovered Rotel tomatoes that I achieved the correct degree of hotness, just like Goldilocks and her Three Bears, this recipe is not too hot, not too cold…but "just right" spicy without being obnoxious…not even a child could turn up his discriminating nose at my version of this old fashioned sloppy meal in a bun.
And with the advent of potato buns, they lend the perfect texture and softness to the finished product….you need a soft bun, but want one with substance and flavor.  I toast my potato buns so that the sloppy joe mixture doesn't immediately reduce the bun to mush.  And I love the slight crunch of the sesame seeds on top!
What makes the smoky flavor of this concoction so mellow is the Jack Daniels BBQ sauce…a distinctive molasses flavor with just a hint of smoke…not too sweet.
You can throw this together in 30 minutes …so roll up your sleeves and make sure your audience washes their hands…because these will be finger-licking good!!!
Old Fashioned Sloppy Joes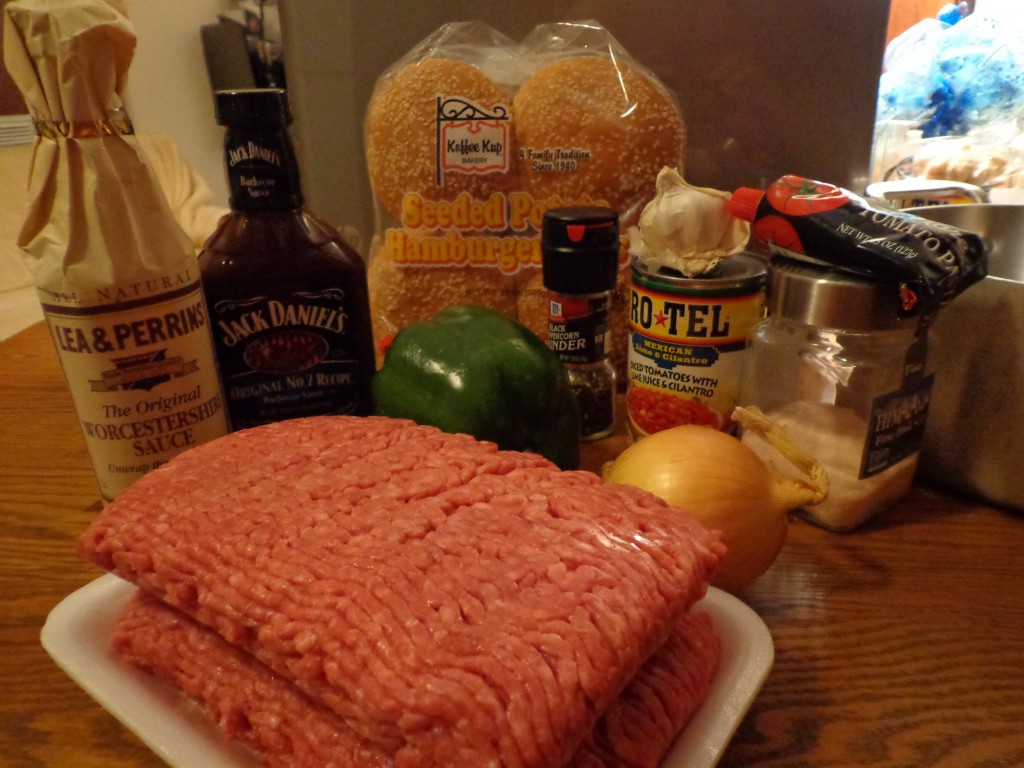 Ingredients:
2 lbs 80/20 lean ground beef
1 large green bell pepper, seeded and chopped
1 large onion, chopped
3 cloves garlic, chopped
1 10 oz can Rotel tomatoes (I use Original)
1 cup Jack Daniel's BBQ Sauce
2 tablespoon Worcestershire Sauce
2 teaspoon salt
1 teaspoon pepper
Hamburger buns or bulkie rolls or potato rolls with sesame seeds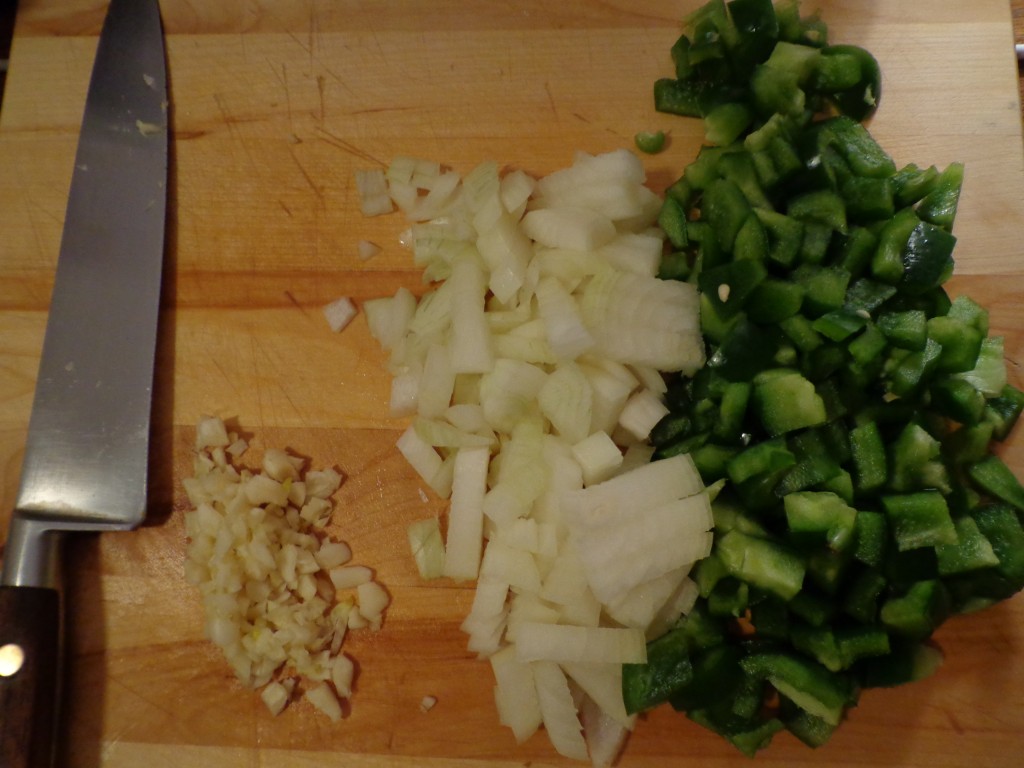 In a very large skillet or 4 qt sauce pan, brown the ground beef.  Add the veggies and cook for 3 minutes.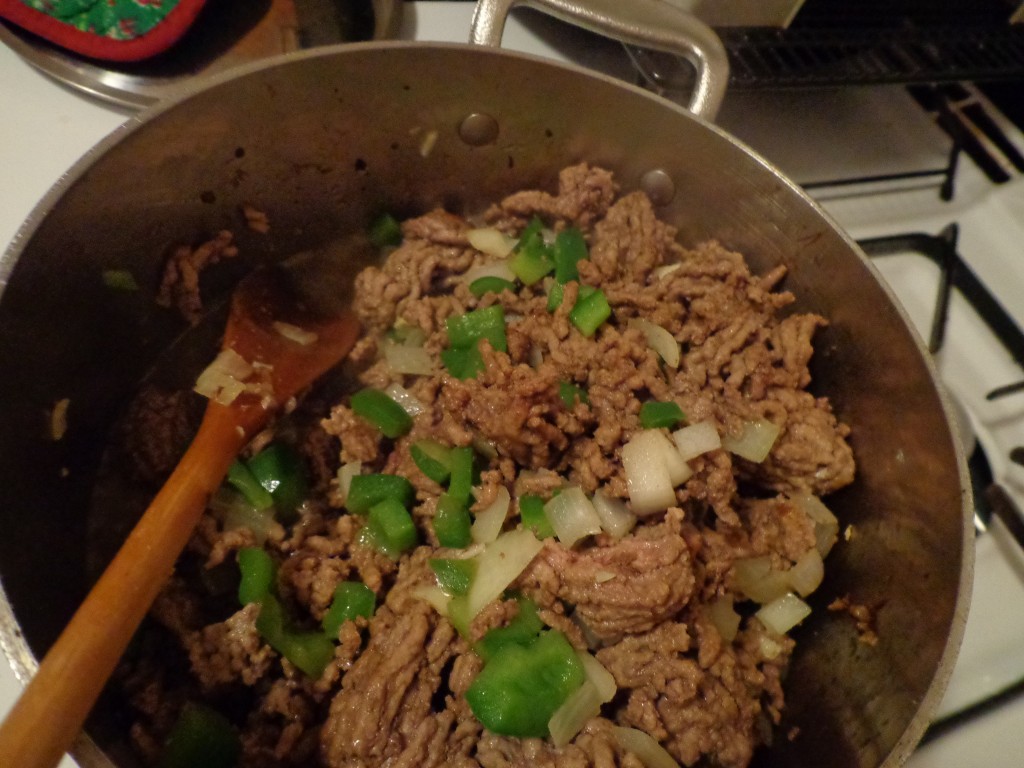 Add all the remaining ingredients and simmer for at least 30 minutes until the liquid reduces and thickens.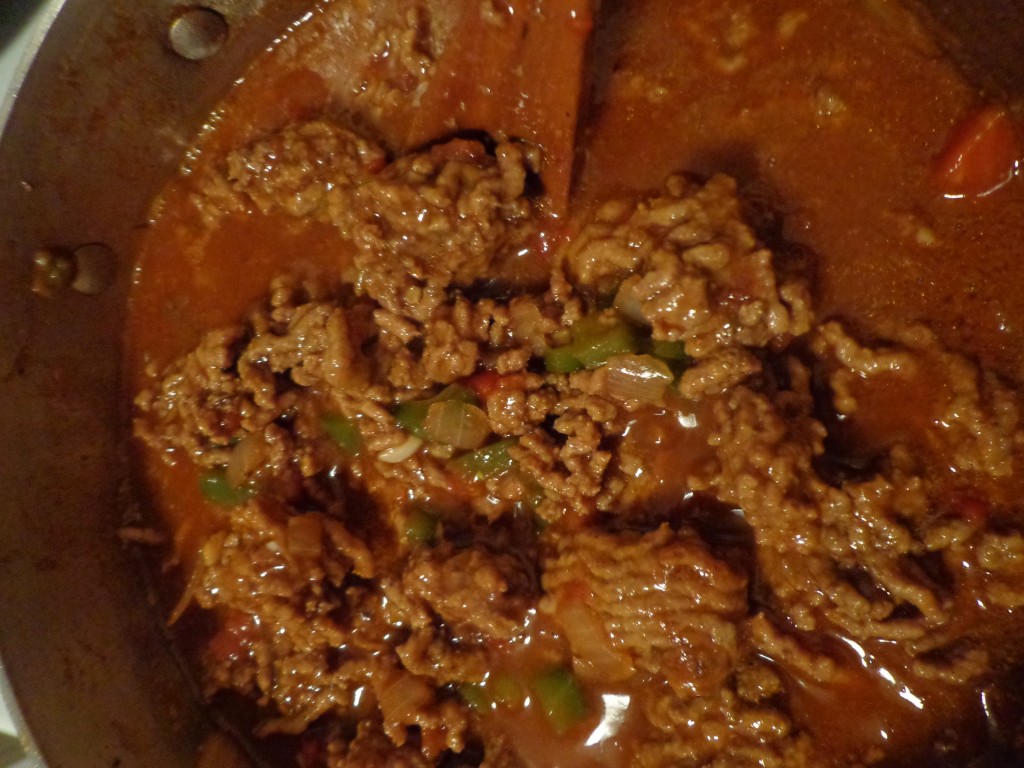 I recommend serving hot on toasted or grilled buns with plenty of napkins!