Ingredients:
2 lbs beef tenderloin thinly sliced or chicken wings, cut at the joint
1/2 cup sherry
2 cloves garlic, minced
1 small onion, chopped
1 cup Kikkoman soy sauce
1/2 cup dark brown sugar
1 tablespoon fresh ginger, chopped
Whisk the sugar into the soy sauce and sherry until dissolved.  Add the garlic, onion and ginger.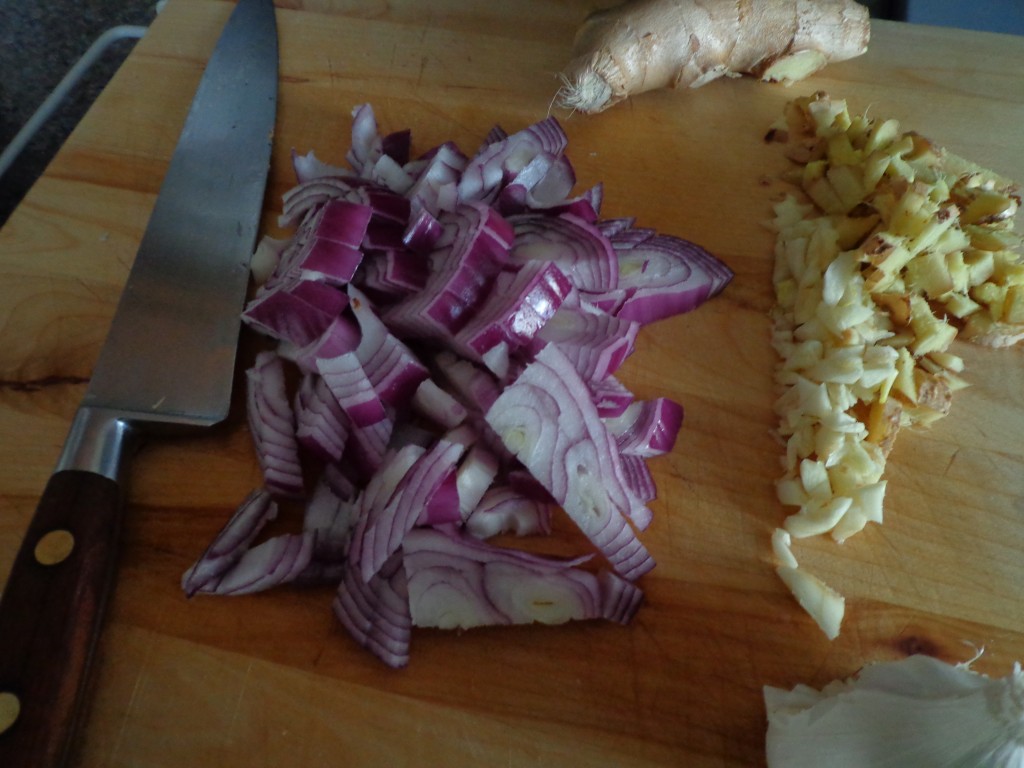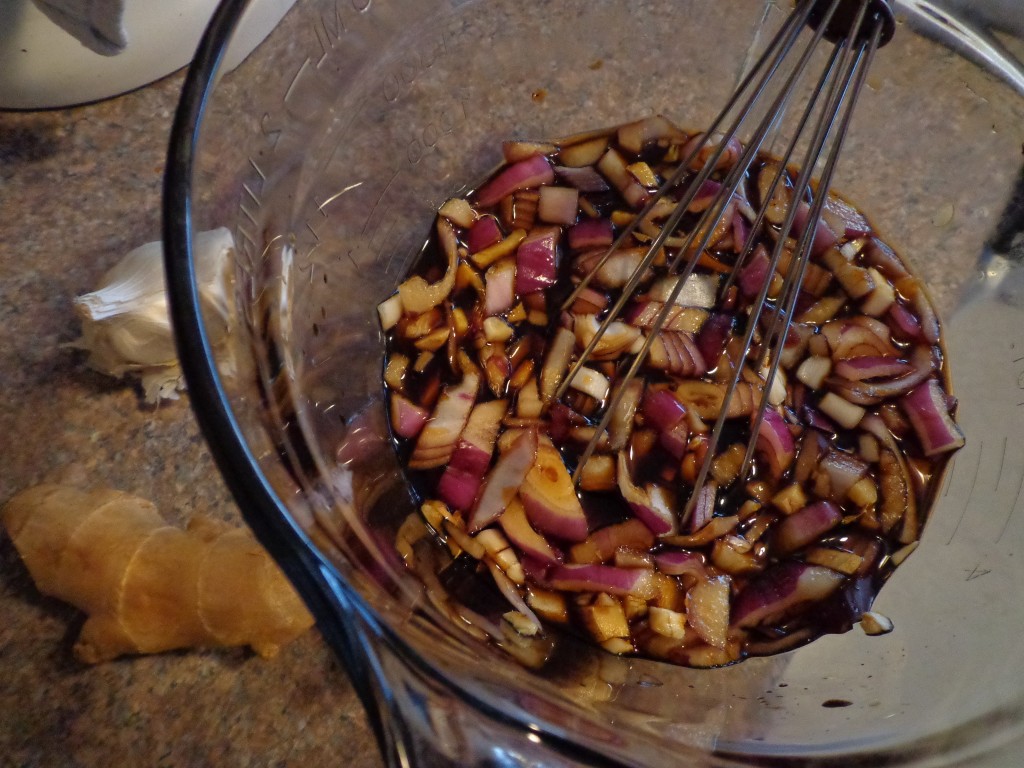 Add the meat/wings and refrigerate 3 hours, or overnight.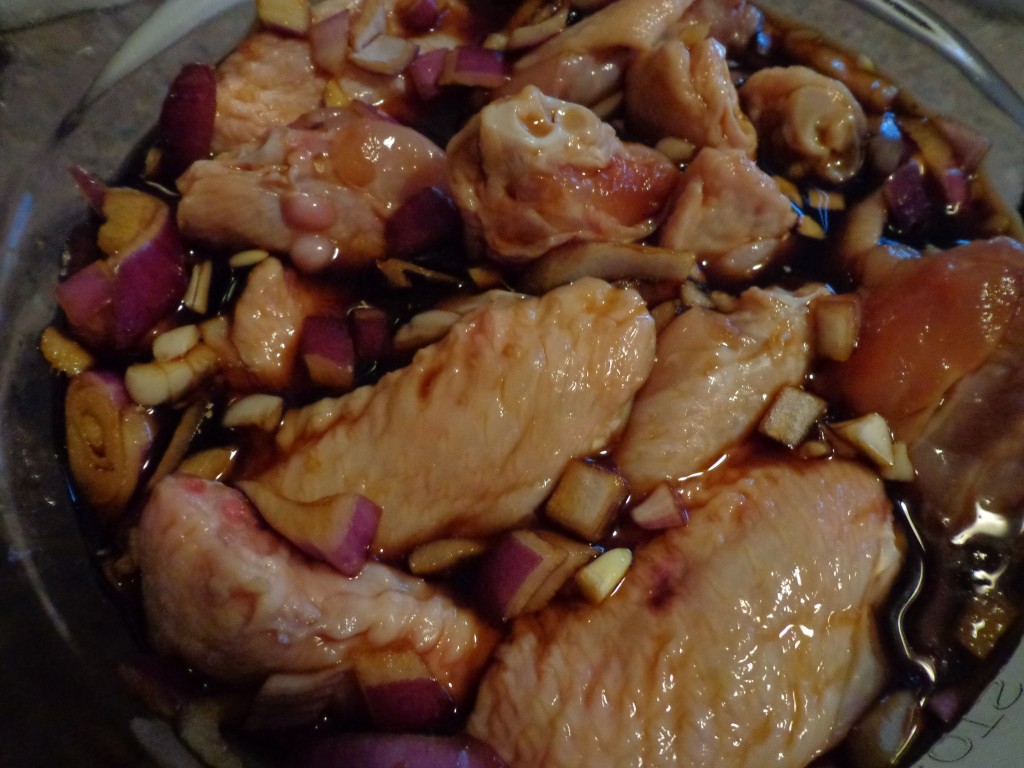 Drain from the marinade.  In a 2 qt saucepan, simmer the marinade until reduced and thickened.
Roast wings on a parchment (you will thank me for suggesting this as the marinade will caramelize) lined baking pan in a 450-500 degree oven for 10 minutes.  Turn wings and brush with the marinade reduction.  Roast 10 minutes more.  Turn wings one last time and brush with the remaining marinade reduction and roast for 5 minutes to caramelize the glaze.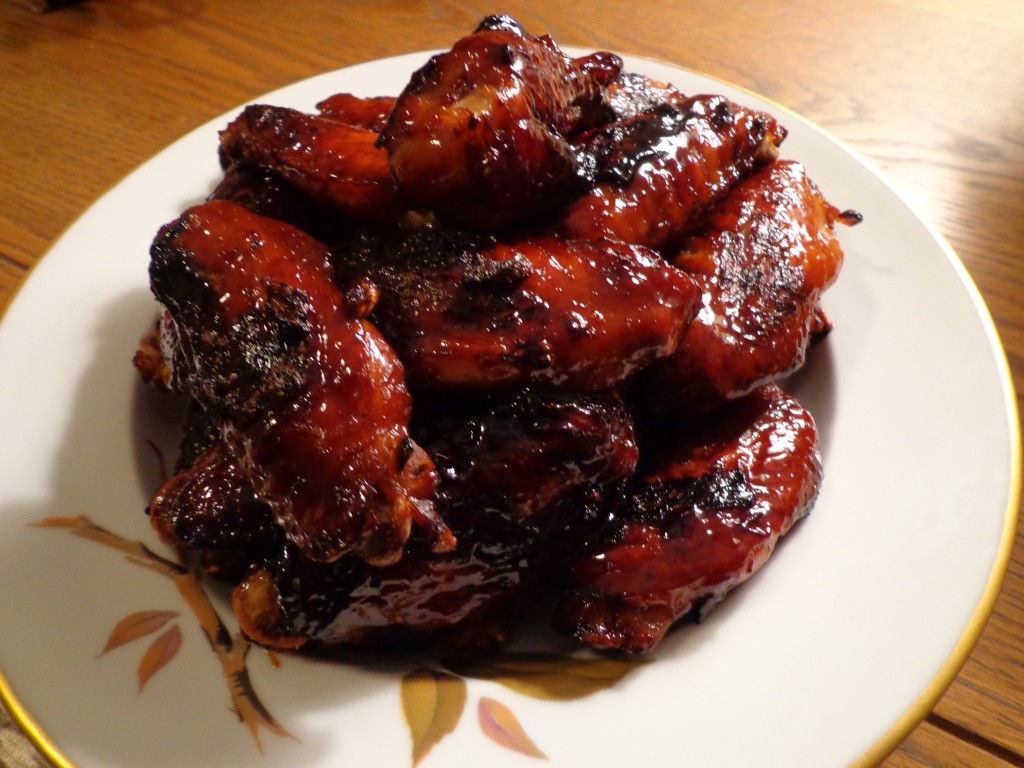 Your wings will be a rich, glossy, mahogany brown.
If grilling beef, make sure your charcoal is hot, preheat the cleaned grill and grill until desired doneness, brushing with the teriyaki reduction each time you turn the meat.
The secret is that this same teriyaki sauce can be used for sukiyaki if you're stir-frying meat and veggies quickly in a smidgeon of hot oil…pour teriyaki sauce over the cooked dish before serving and heat through.  Serve over hot white rice.
I suggest you make a bottle of this stuff and keep it in your refrigerator or freezer!
Do not re-use the marinade after having raw meat sitting in it, unless you boil/simmer it.