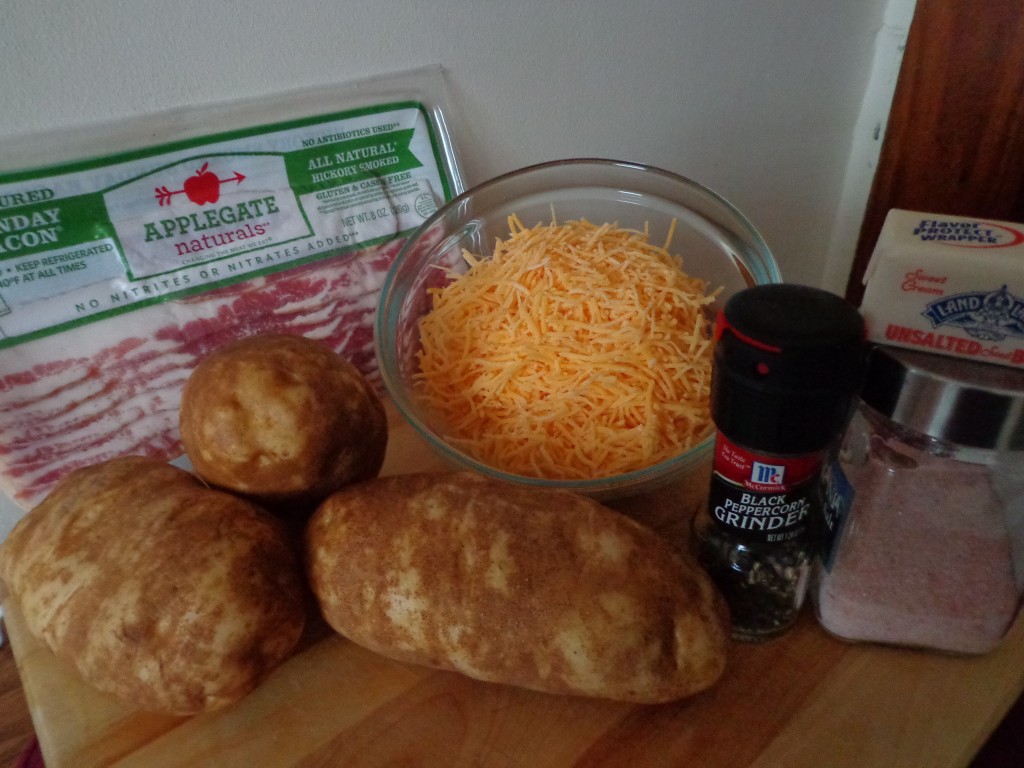 Ingredients:
enough large russet or Idaho baking potatoes, allowing 1/2 per person
shredded cheddar cheese
shredded monterey jack cheese
diced bacon, crisped and drained
melted butter (if you love heat, add splashes of Tabasco)
salt & pepper to taste
Wash the potatoes, coat hands with soft butter or vegetable oil and rub all over the potatoes.  Pierce each several times with the tip of a paring knife.  Place on a baking sheet (lined with parchment to make for easy clean-up) and bake @ 350 degrees for approximately 1 hour, or until a sharp knife inserts easily.  Let cool.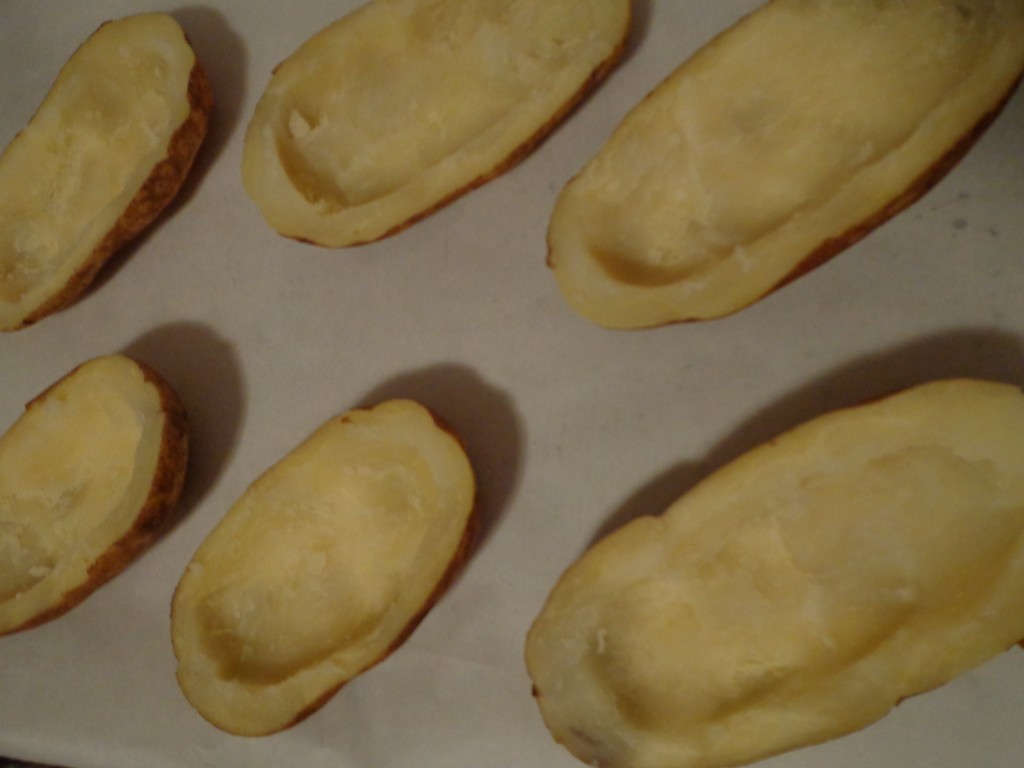 Cut each potato in half lengthwise and scoop out the insides, leaving 1/4 inch of potato meat all around the skins.  (you can make mashed potatoes with the leftover scooped-out potatoes)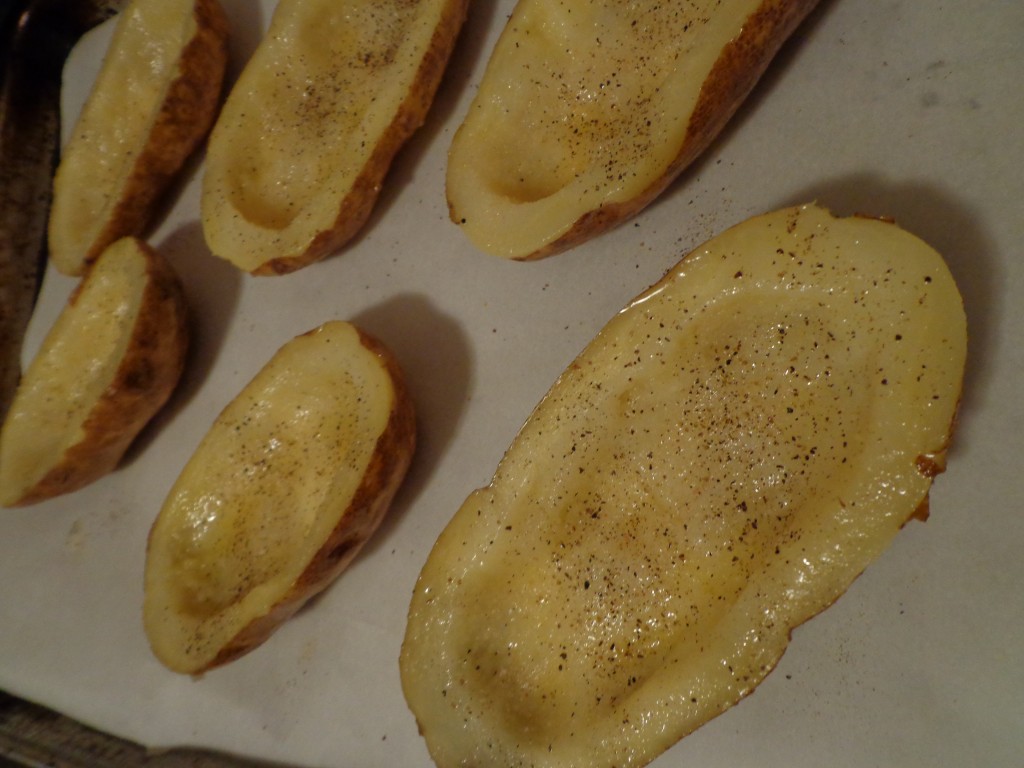 Brush the insides of each potato skin with melted butter, sprinkle with salt and pepper and place back on the baking sheet to roast in a 400 degree oven for 15 minutes, until golden brown and sizzling. If you are freezing these ahead, let the skins cool before proceeding.
Stuff each potato half with a generous amount of shredded cheddar and monterey jack cheeses, sprinkle with the bacon bits.  It is at this point that you would seal them in a freezer container if freezing.  Thaw one day in advance of the game by removing from the freezer and place in the refrigerator.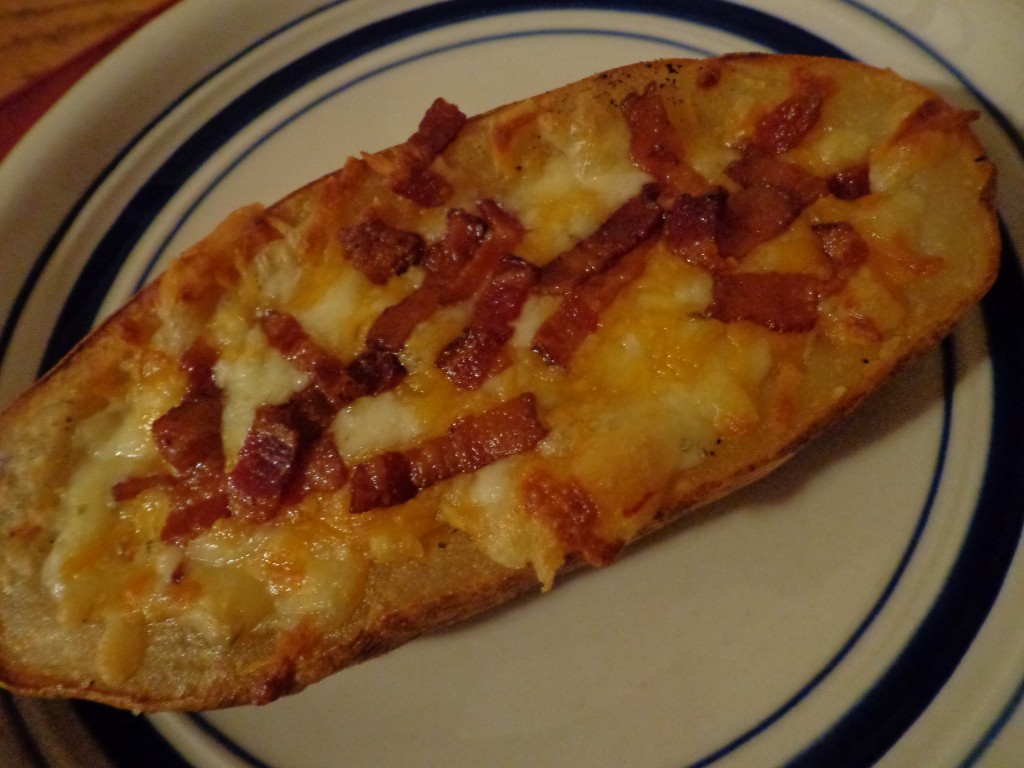 Bake in a 400 degree oven only until the cheeses melt and skins are sizzling hot, perhaps 10-15 minutes.