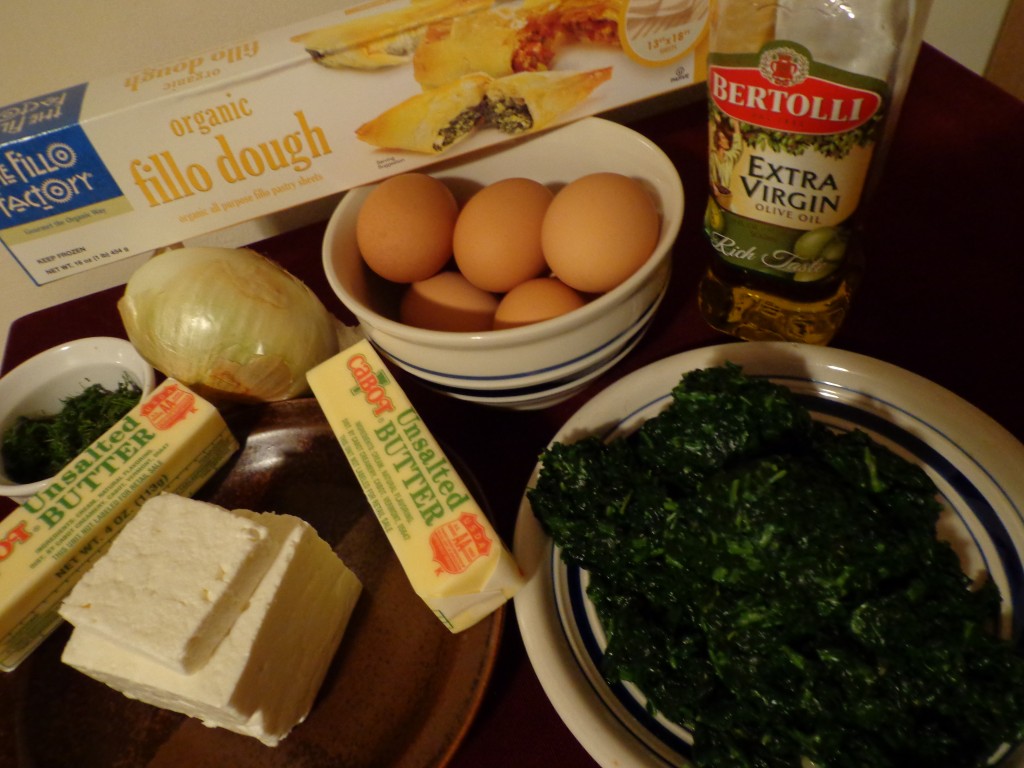 Ingredients:
1 lb box of filo dough, thawed in refrigerator overnight
2 sticks unsalted butter, melted
8 oz feta cheese
1 lb chopped spinach
1 medium onion, chopped
2 Tbl butter or olive oil
1/2 bunch of fresh dill, minced
2 eggs, lightly beaten
Melt butter in small sauce pan and bring filo dough to room temperature.
Meanwhile, in small skillet, saute onion in the butter/olive oil over medium heat until translucent, perhaps 5 minutes.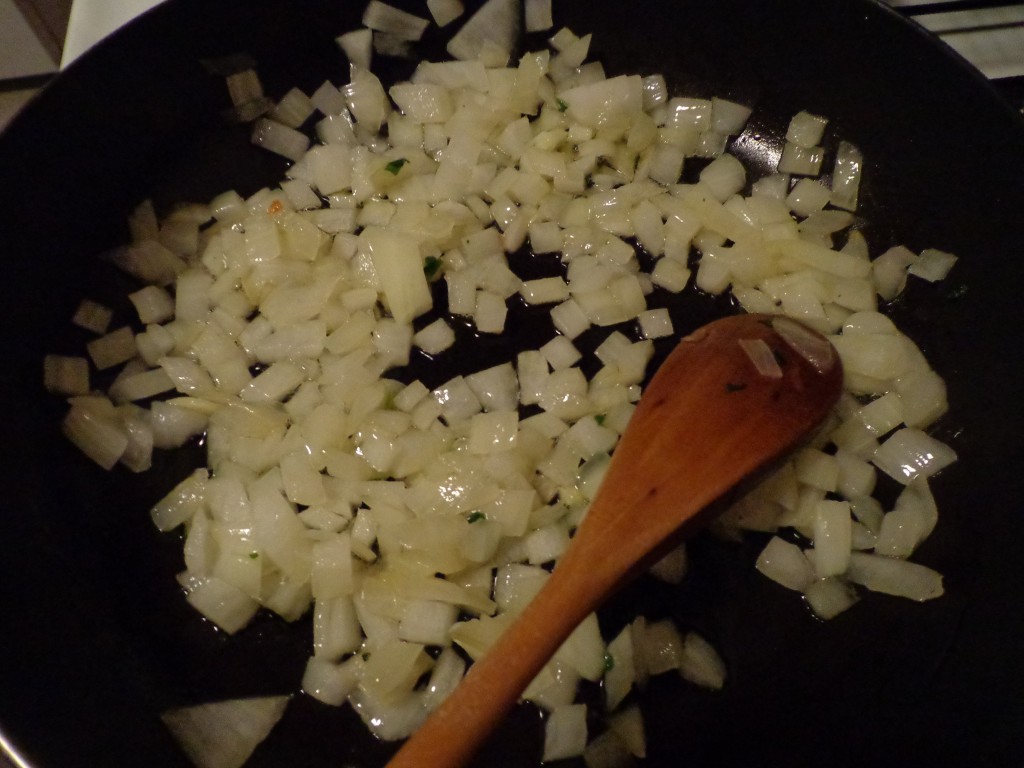 I use frozen chopped spinach which I've allowed to thaw overnight in the refrigerator, then squeezed dry by the handfuls.  Discard the spinach liquids or save to use in a soup.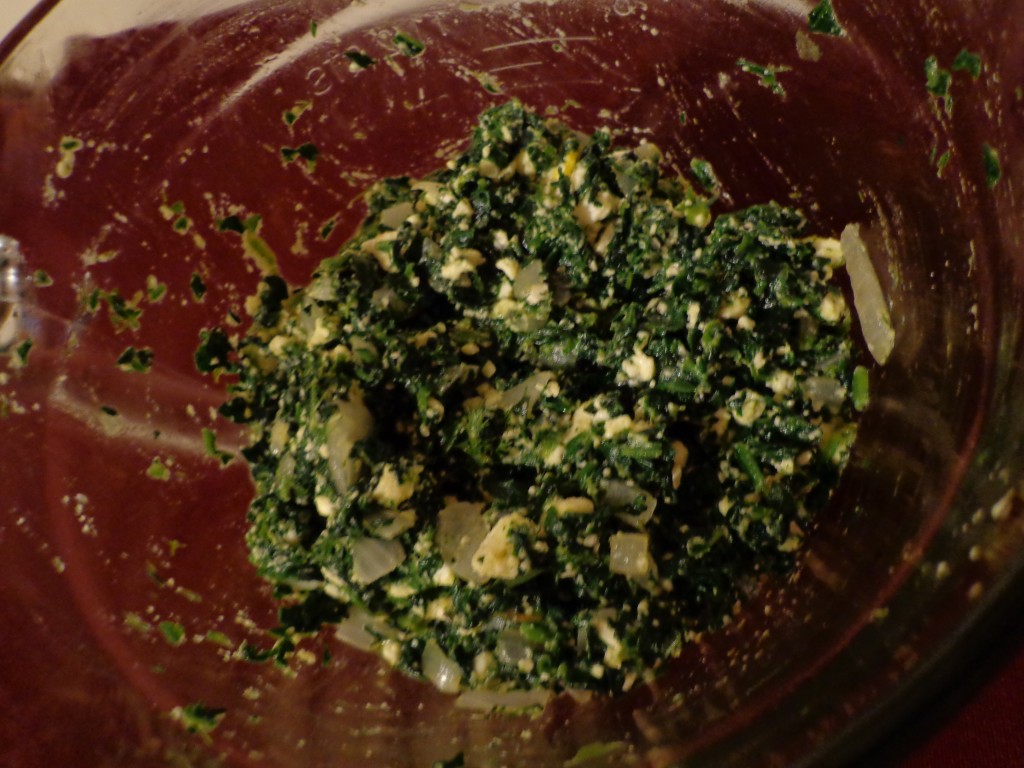 In a large mixing bowl, combine spinach, cooled onions, crumbled feta cheese, eggs and minced dill.  You will not need any additional salt as the feta is salty enough.  Mix thoroughly.
Remove filo dough from the box, unseal the cellophane wrap and before unrolling, cut the log into quarters using a sharp knife.  I wrap 3 of the quarters in plastic wrap while working with the one quarter.  Unroll the quarter and cover with plastic wrap or a slightly damp towel to keep the filo from drying out as you work.
I tape large sheets of parchment paper on my work surface because this will be messy work.  Place 1 strip on the parchment and brush melted butter quickly all over the strip.  Place a heaping teaspoon of filling at the end closest to you.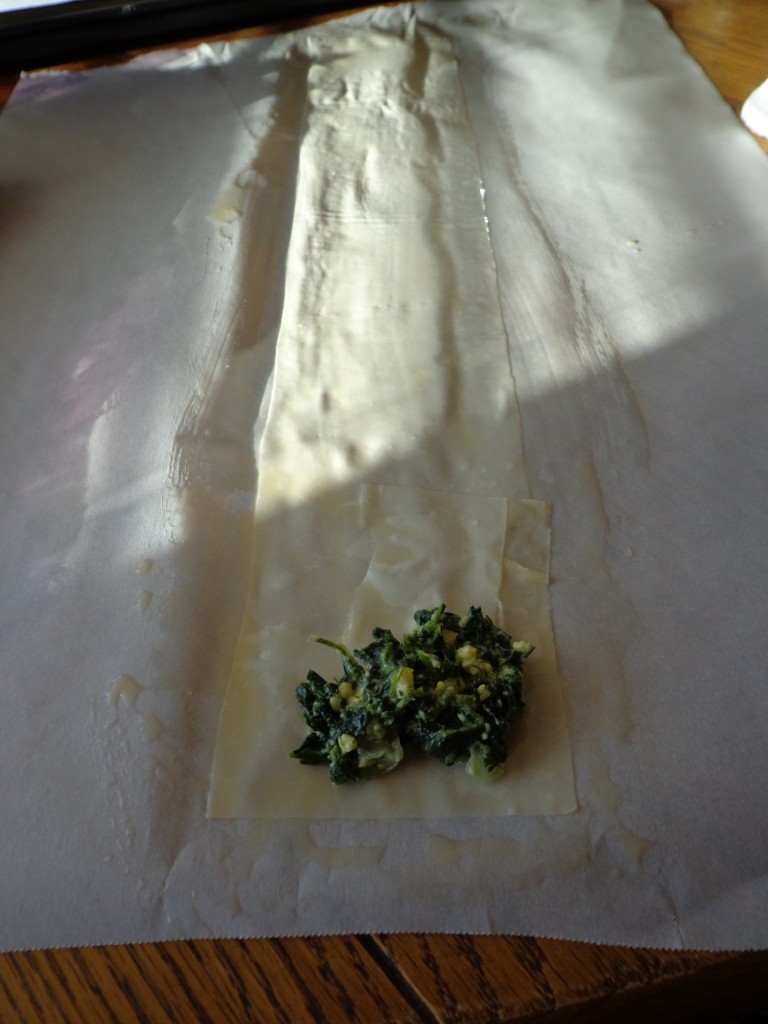 Fold one corner of filo over the filling to form a triangle.  Fold over and over as with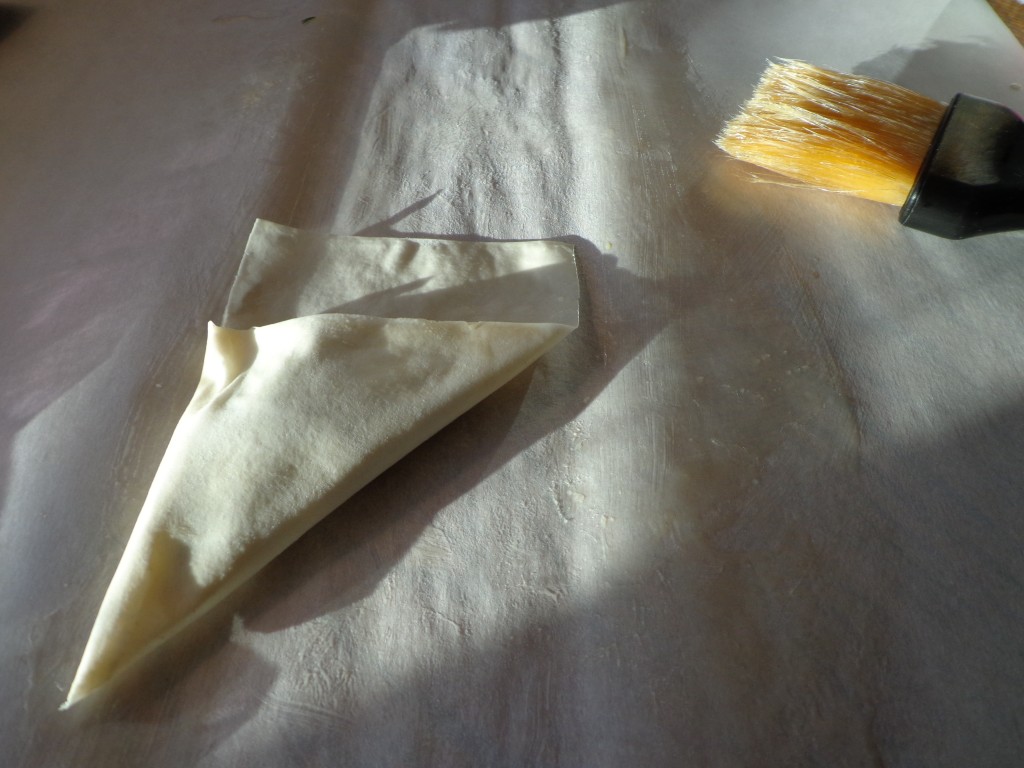 folding a flag.
Brush triangle entirely with butter and set on parchment/plastic lined baking sheet.  Repeat with remaining filo strips.  Do not be alarmed if your initial folds have the filo cracking or the dough spilling out.  Filo is easy to work with if buttered…just push all back into the triangle shape and keep folding…sometimes I find that the messiest beginnings of a triangle turn out to be a very neat package at the end of folding!!!  The only time I discard the filo strip is if it tears in half or crumbles due to drying out.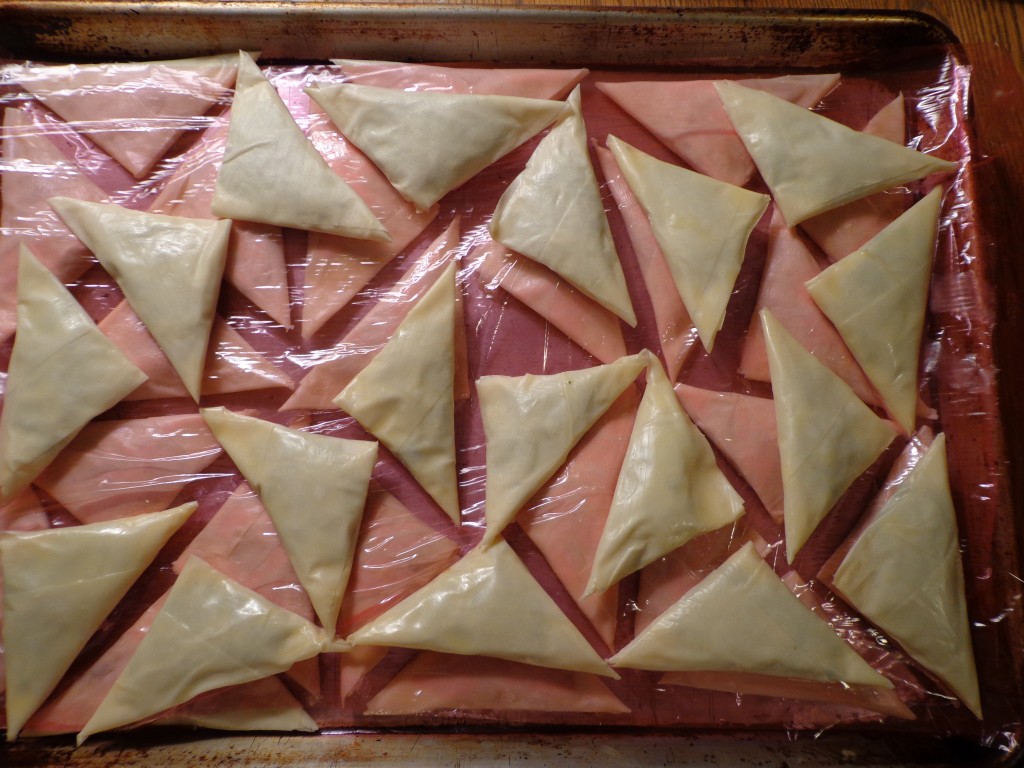 If freezing, place the baking sheet of plastic covered triangles in the freezer for 1-2 hrs, then package up into sealed plastic bags or containers.  Freezes well at this point.
Bake freshly made or frozen triangles on a baking sheet for 7-10 minutes in a 350 degree oven until golden brown.