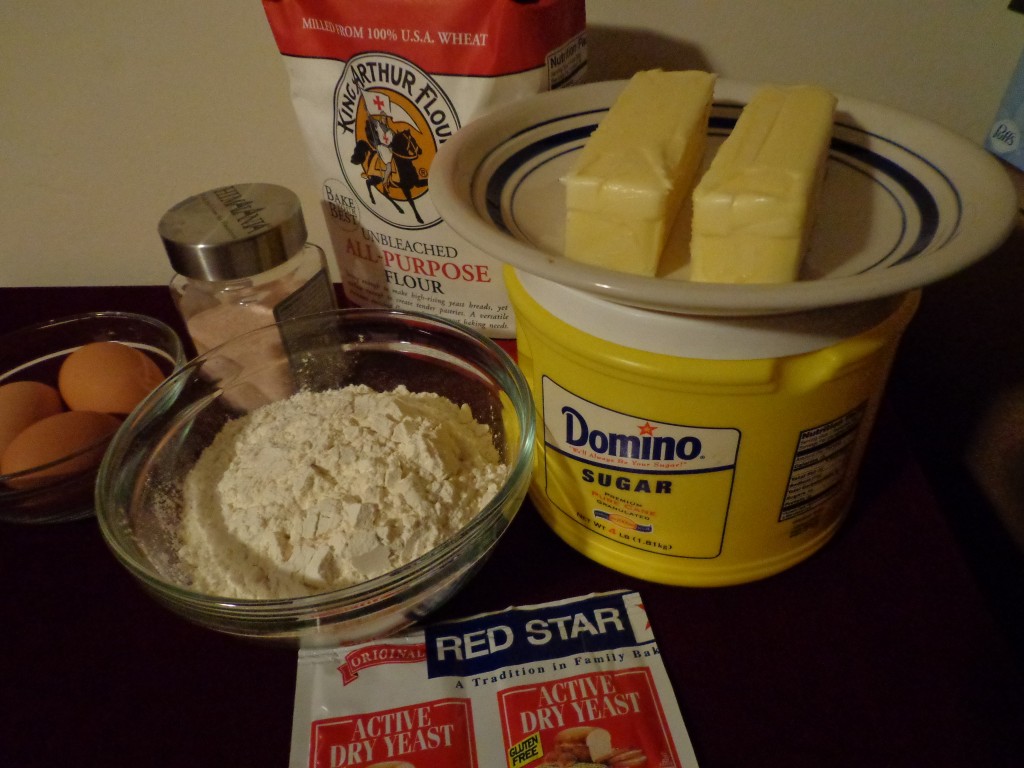 To make the dough:
1 pkg dry yeast
1/4 cup warm water
2 cups flour
1 TB sugar
pinch salt
2 sticks butter, chilled
2 large egg yolks
Dissolve the yeast in warm water.  Mix the flour, sugar, and salt in the food processor.  Cut in the chilled butter until the mixture is granular.  Add the yeast and egg yolks and process only until it forms a ball.  Wrap the dough in plastic wrap and store in refrigerator overnight.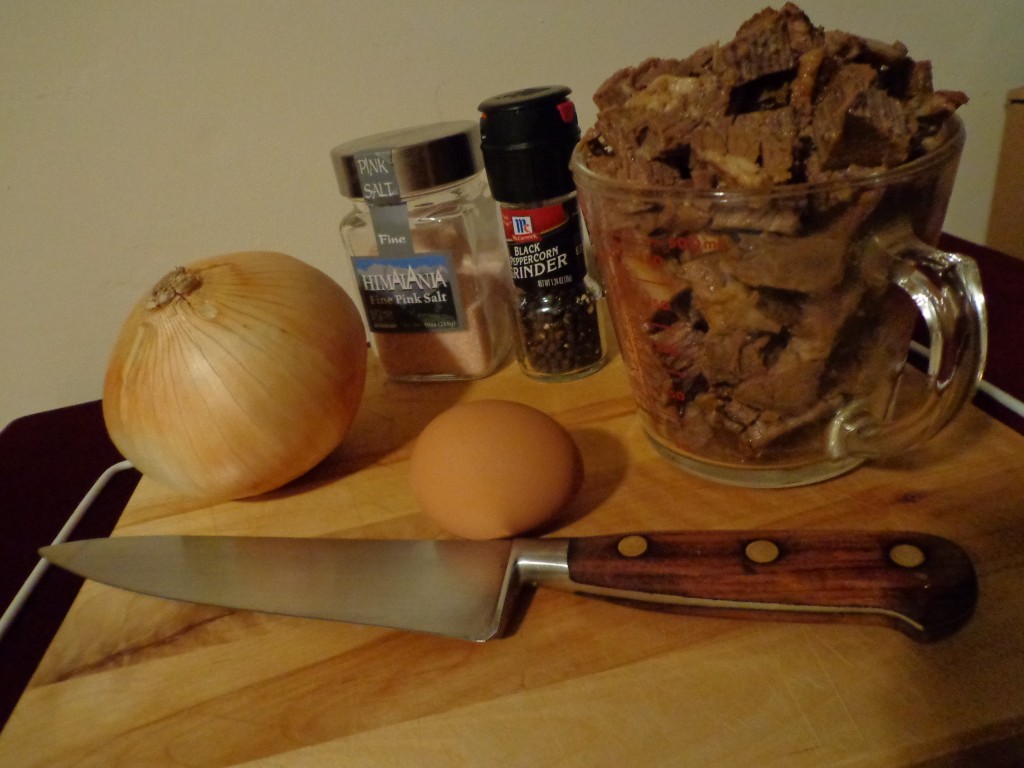 To make the filling:
2 cups ground beef, browned or leftover pot roast
2 Tbl chopped onions
1 tsp salt
1 egg lightly beaten
Trim or drain any extra fat from the beef.  Process beef, onion, salt and egg in your food processor until fine in texture (but not a paste).  Cool completely.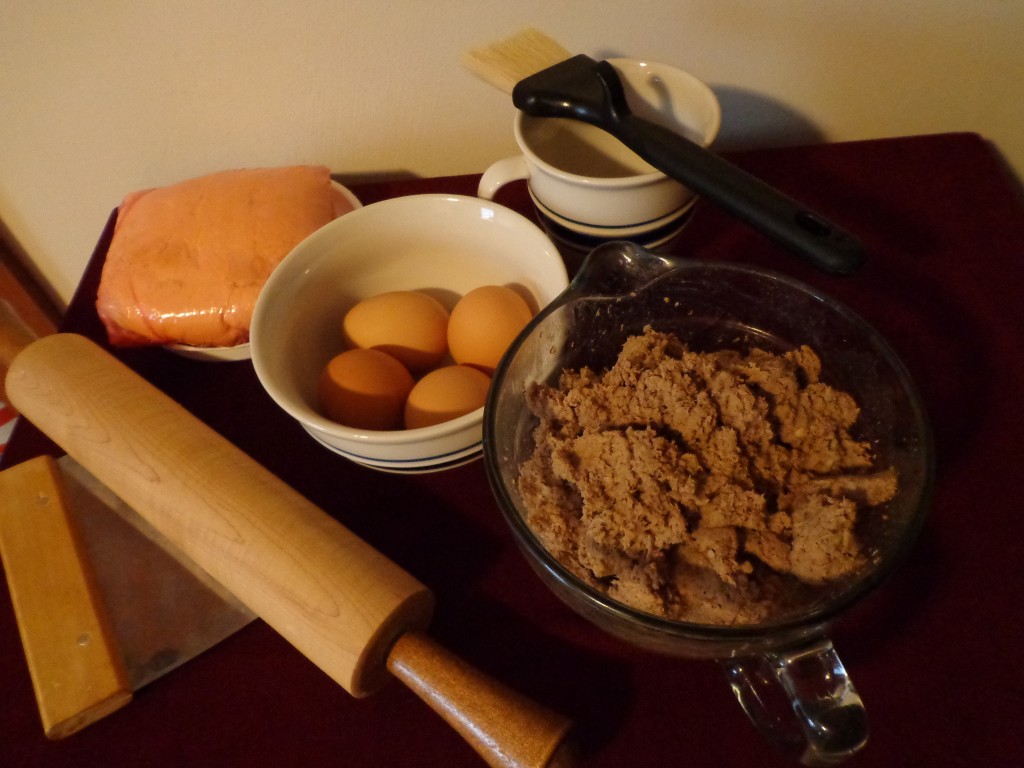 To assemble:
Divide dough into quarters and while working with 1/4, refrigerate the remaining quarters.  On a well floured surface, roll out the dough into a rectangle.  The dough will be easy to roll out to almost tissue-paper thin.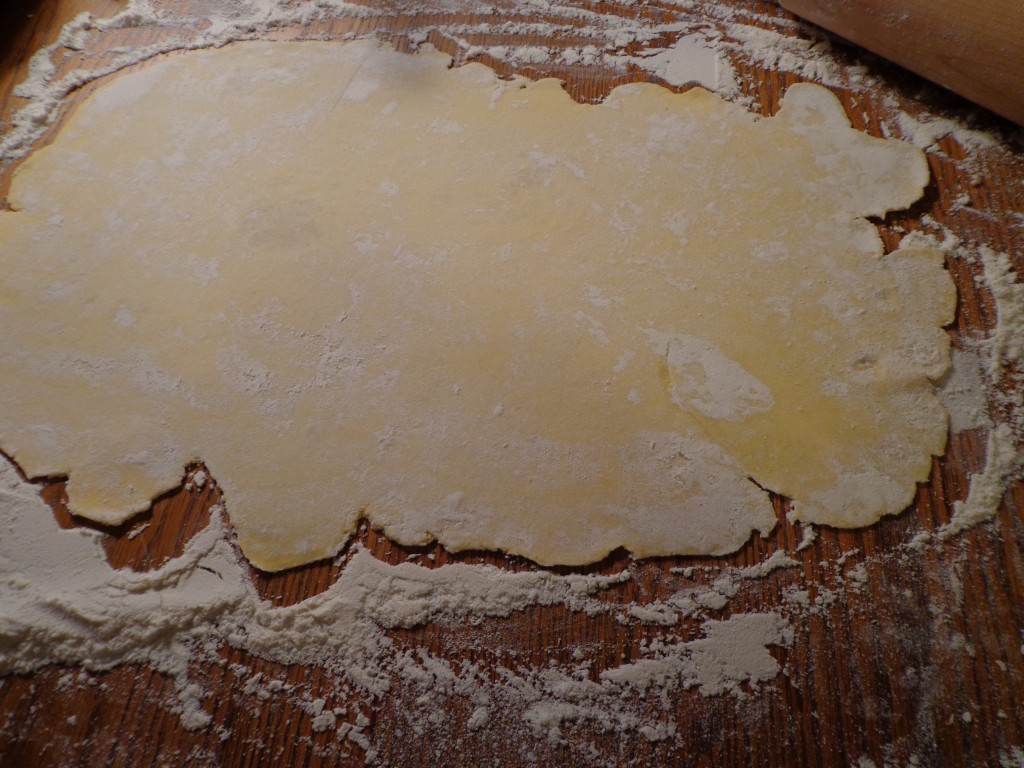 Spoon 1/4 of the filling along the long edge nearest you.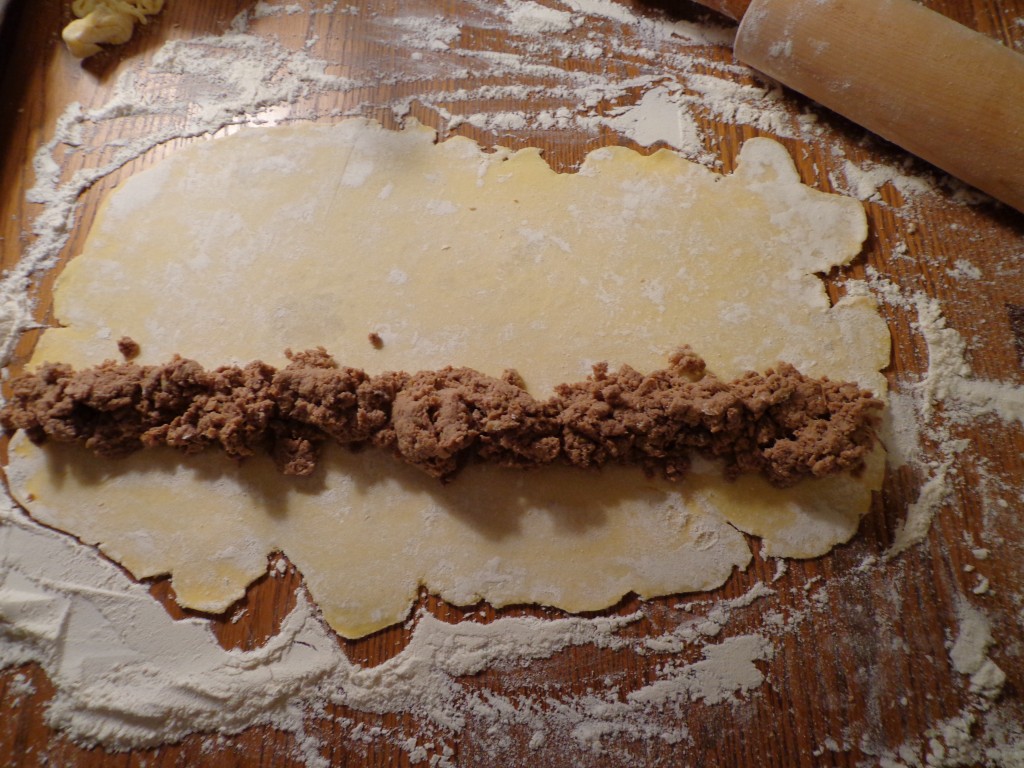 Roll like a jelly roll, resting the roll seam-side down and trim away any excess dough.
Cut into 1″ slices, place on a parchment lined cookie sheet.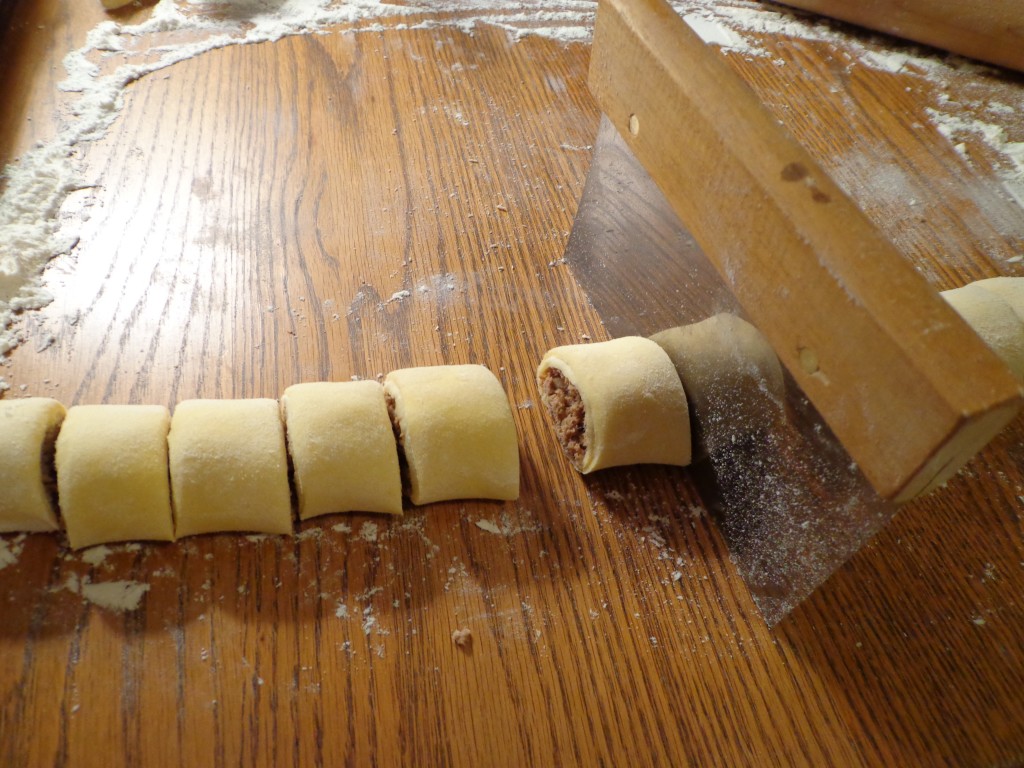 Continue with remaining dough and filling.
Glaze:  2 egg yolks + 1 tsp egg white beaten lightly
Preheat oven to 400 degrees.
Brush the tops of the knishes with the egg glaze.
Bake for 15-20 minutes until golden brown.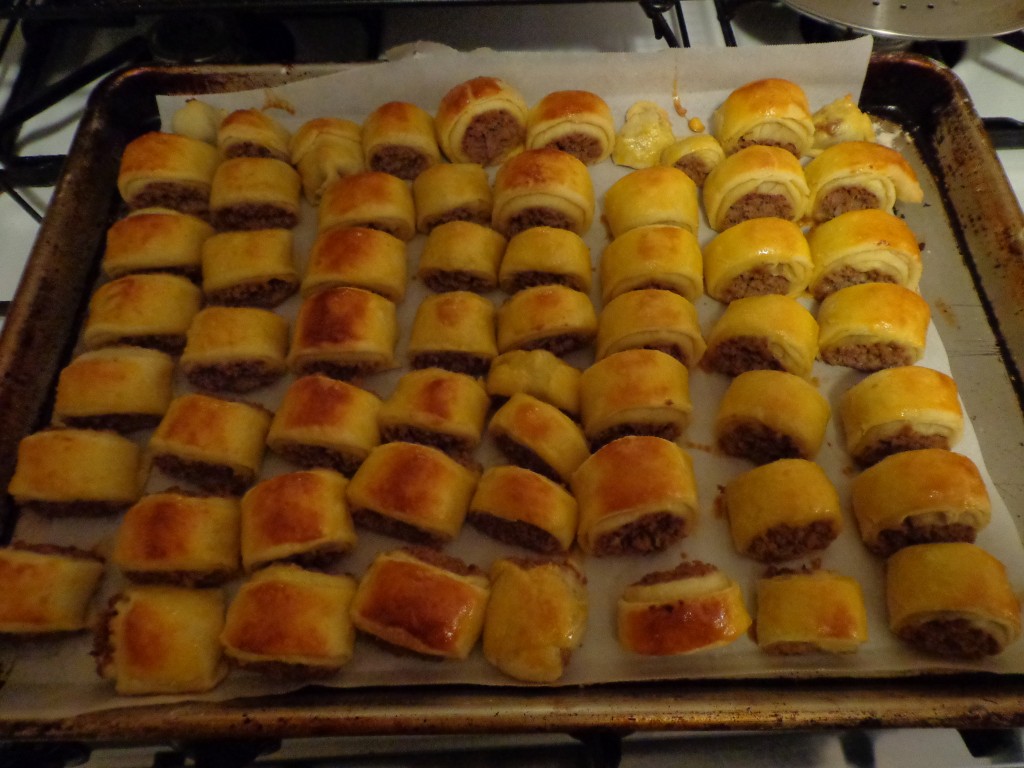 If freezing, bake 5 minutes less.  Cool and freeze on cookie sheet for 1 hour.  Remove and wrap for the freezer.
To serve:  heat on a cookie sheet in a 350 degree oven for 10 minutes until hot.