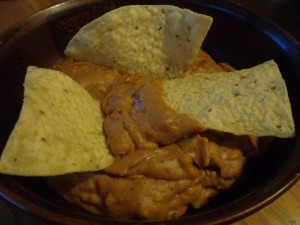 Everybody loves a hot bean dip…throw bacon into it and they will scarf it down!
For years I've been making this quick version of a bean bacon dip to accompany tacos whenever we had family taco night.  This was a favorite dinner in my house, and not only quick and easy, but nutritious.  So for those hot summer nights bbqing in the backyard, or game night in front of the tube, throw this together fast!  Even if you don't cook, you can make this appetizer yourself in no time.
Bean & Bacon & Cheddar Dip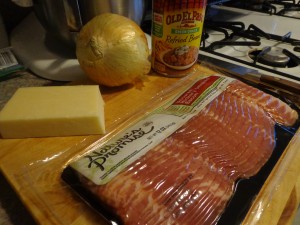 Ingredients:
1 can of your fav refried beans
1/4 lb of bacon, fried and crumbled
1 cup shredded cheddar or Monterey Pepper Jack cheese
1 small onion, chopped
1 small jalapeno pepper, seeded and chopped (optional)
jar of your favorite salsa if needed
In a large skillet, fry the bacon lardons until crisp and remove from the skillet.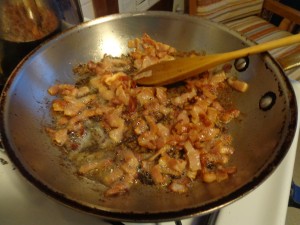 Add the onions and jalapeno pepper and saute until onions are translucent.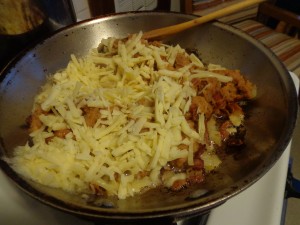 Add the refried beans, shredded cheese and crisped bacon.  Stir to combine and allow the mixture to heat through.  If you'd like the texture to be more liquid for dip-ability, add a little salsa to taste.  Transfer to a heat proof serving dish and serve with taco chips.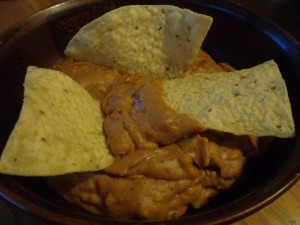 Can be made ahead and re-heated at the last minute.